[ Home | Staff & Contacts | HiFi Playground | Listening tests | DIY & Tweakings | Music & Books ]
Bevan Court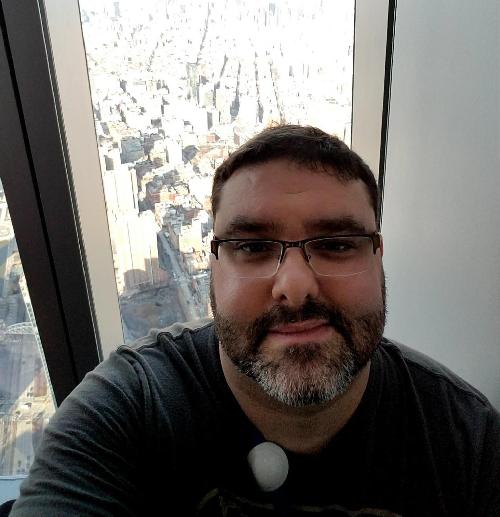 TNT-Audio USA
[Italian version]
My name is Bevan and I have been a regular reader of TNT-Audio for many years and always highly regarded the unbiased reviews found here.
I am originally from Hastings in the UK, now living in Pittsburgh, USA.
I am an engineer and have worked in the Ultra High Vacuum industry for most of working life, supporting scientific research projects all over the world.
The last of these afforded me the opportunity to travel all over Europe to places such as CERN. It was while I was working for one of these companies that I got the opportunity to travel to the head office, in Pittsburgh, USA, for what was originally going to be a two year secondment. That became more permanent when I met and married my wife there.
My journey with Hi-Fi goes back to getting my first Rotel amplifier in my teens, hooked up with some frankly terrible Ferguson speakers that I inherited from my mum, I can't remember what I swapped my cousin for it, but I was hooked from then on. I just loved the way that those silver amps looked back then and wish that I could get some with meters on now!
From there, I went on to becomes a regular at the local Hi-Fi store, Adams & Jarrett in St. Leonards on Sea. I believe they are still going strong today. It was there that I bought my first real Hi-fi equipment, firstly a pair of KEF Q15 speakers, originally powered by a Kenwood receiver, but eventually ending up with a Marantz PM66SE amp and CD67SE CD player. Not bad for a teenager in his bedroom! I eventually upgraded to the Ki-Sig versions of those Marantz players and they were special to me for some time.
Those Q15s did multiple jobs over the years, both as main speakers, rear speakers on a 5.1 surround system, even on a system I put together for my mother, finally coming back to me when I fell on harder times. I occasionally even check them out on eBay, with the idea of turning them into some active speakers. Maybe one day.
I have enjoyed the tweaks and DIY projects that can be found on TNT-Audio, I even ran a highly modified Maverick Audio TubeMagic D2 with Sparko opamps and rolled tubes for a couple of years based upon the review by Mike Cox.
My current reference system uses a PS Audio Sprout 100, Dyanudio Excite 14 speakers, with Schitt Modi 3 DAC, with an Allo USBridge acting as an endpoint for my current favorite software package, Roon. This was the subject of my first review for TNT.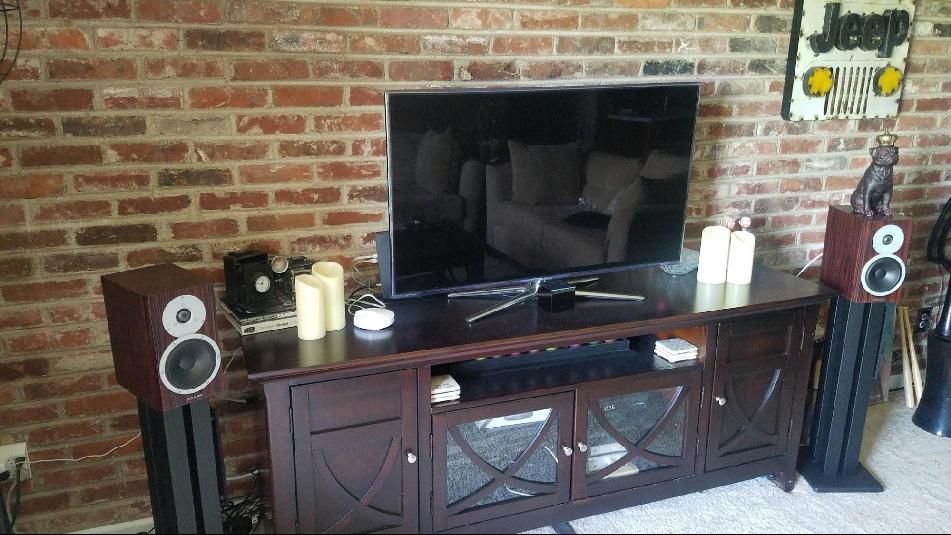 I also use headphones, including the wonderfully comfortable B&O Beoplay H6 for home listening, an impulse purchase whilst a little tipsy at San Francisco airport, my daily drivers in the catchily named Sony WH-1000XM2, that have saved my sanity on more than one occasion with their active noise cancellation and some Shure SE215-K for working out, that I use a FiiO RC-BT
I am a child of the digital age, that while I grew up with vinyl and cassettes, which is what I bought my first album on (Kylie Minogue's debut album to my shame), most of my the albums that I bought in my teens where on CD. I have owned turntables and appreciated the wonder that analog music can achieve. However, the convenience of digital, combined with the massive strides that have been made with DAC's over the last decade or so, mean that my primary focus is digital, computer based audio.
So don't be surprised if Lucio sends me a turntable for my next review!
My music taste is eclectic - from old Blues and Jazz, through 60's and 70's Rock, a heavy dose of 90's British Indie along with some classical music that came as a result of my grandma's love of Mozart and Tchaikovsky. I am even now discovering Country and Americana.
Why do I want to do this? I have a passion for music, without being musically talented, whilst simultaneously being an engineer. You could say that I was destined to become an audiophile. I have read many reviews over the years on TNT-Audio and felt like I wanted to be more involved in a project that was run differently than any other review site.


© Copyright 2019 Bevan Court - bevan@tnt-audio.com - www.tnt-audio.com
[ Home | Staff & Contacts | HiFi Playground | Listening tests | DIY & Tweakings | Music & Books ]