[ TNT | Who we are | Listening tests | HiFi Shows | HiFi Topics | Tweakings | Inter.Views ]
Jon Sek
TNT-Audio USA
[Italian version]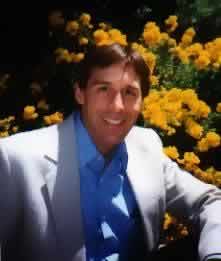 Jon Sek - TNT-Audio USA
Born 1956 in Woodstock, Illinois, not far from Chicago. BSEE, University of Illinois, 1979. Working in the electronics industry for over 20 years, mostly in switchmode power supply design or management.
Currently working at SAE Power, a company which makes power supplies, EMI/RFI filters and magnetics. The filters are similar to Schaffner & Corcom product, but lower priced.
My first hi-fi system consisted of a Thorens turntable/arm with Empire cartridge, Pioneer receiver at 25W/channel & Chicago Acoustic speakers.
This was back in 1976. I upgraded in 1979 to Magnepan MG-1 planar magnetic speakers & Dynaco PAT-5 and ST-150 preamp and power amp, which I built from kits.
After moving to California in 1979, I purchased a Rega 3, Magnepan Unitrac 1 unipivot arm, Grace F9E cartridge and the classic NAD 3020 integrated. About five years ago, I replaced all the electronics with power amp (100W dual mono), pre-amp and D/A converter from Michael Yee Audio and a Pioneer laser disc player which was serving as a CD transport to the D/A.
The Magnepan failed 6 years ago and so I was using a Phase Tech bookshelf speaker until last year, when I got floor standing three way Sound Dynamics RTS P-100 speakers. I also threw away the failed Pioneer laserdisc player last year & bought a Panasonic DVD A-320 to replace it.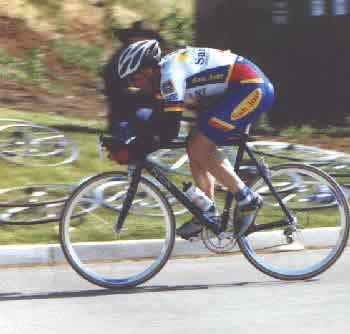 Over the last five years, I've gone from a Sumiko Blue Point to a Blue Point Special cartridge, which mates well with the Unitrac tonearm. The Rega 3 is working flawlessly after 20 years, and the current units being sold look the same as mine, with minor cosmetic differences in the feet. How many audio products can you get 20+ years out of?
I'm using mostly Kimber Kable for speaker and interconnects with some Audioquest interconnects. My room is 19'x23'x9' and opens to the kitchen on the left side. I've treated the walls behind the speakers with RPG Pro Foam.
My other passion is bicycle racing and I've been road racing off & on over the last 22 years. My current bike of choice is a Klein Quantum Pro with full Campagnolo Record Ergo components.
I live in Silicon Valley with my wife Becky and son Daniel, 13 years old. For winter training I enjoy heading into the mountains for some cross country skiing. I use only the skating style.
© Copyright 2000 Jon Sek - http://www.tnt-audio.com
How to print this article
[ TNT | Who we are | Listening tests | HiFi Shows | HiFi Topics | Tweakings | Inter.Views ]