[ Home | Staff & Contacts | HiFi Playground | Listening tests | DIY & Tweakings | Music & Books ]
M. L. Gneier
TNT-Audio USA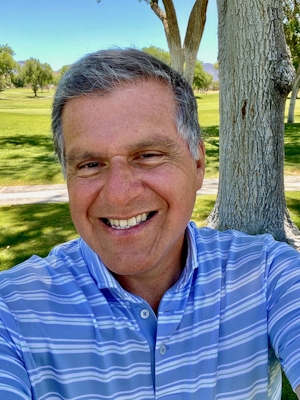 First of all, I want to thank Dr. Cadeddu for welcoming me back to TNT-Audio. Some things have changed since I last contributed to TNT but important things remain the same. One constant is our individual and collective appreciation for music.
Without that, why bother writing or reading audio reviews at all?
I think my love of music started with my father's old 78s. At night, when I was only two or three, he would take me into his arms and dance until I fell asleep. The music might have been Benny Goodman, Caruso or Beethoven. It doesn't matter. Those scratchy old shellacs drove music into my heart and it has never left me. My talent as a musician is limited though I did spend more than a decade playing piano and, later, trumpet during high school and college. The feeling, on stage, with other musicians around me in the moments before the downbeat, were among the most treasured memories I have. Perhaps they were my finest times, who can say? The anticipation and realization of the sound of the orchestra's voice bouncing off the walls of the hall was nothing short of intoxicating. I miss that greatly.
When I was growing up in Los Angeles it was very cool to be in the music business. The concentration of talented musicians and engineers was amazing and the competition was fierce. The people I knew who had success were away from home a great deal, frequently worked late into the night and nearly always on weekends.
That was not for me...
Instead, I went to UCLA to study Political Philosophy and began to write. As a freelancer, I've written legal documents for both litigation and research and ad copy for everything from computer peripherals to golf clubs. For me, writing for both pleasure and profit is a way of life.
I am grateful to have finished two novels and I'm currently working on a third book as well as a memoir of sorts. Reviewing is an expression of my passion for writing and music...a happy marriage for sure.
My musical tastes, like my work, are varied. I am as likely to be listening to Dwight Yoakam as an orchestral transcription of Schoenberg's. I detest boundaries and refuse to be categorized when it comes to the music I enjoy.
Besides music, my interests include collecting Swiss and German mechanical watches (I have an affinity for Universal Geneve, Jaeger-LeCoutre and old Blancpain Bathyscaphes). I also enjoy golf. I have played both well and often but seldom at the same time. Time and age have gently suggested giving up other sports, but golf has always been there to save my spirit while occasionally straining my sense of priorities. I love the game dearly.
Feel free to contact me at mlg@tnt-audio.com. I would very much enjoy hearing from you. I will read every word you write and you'll hear back from me quickly.
Listen well, but listen happy, my friends!
DISCLAIMER. TNT-Audio is a 100% independent magazine that neither accepts advertising from companies nor requires readers to register or pay for subscriptions. If you wish, you can support our independent reviews via a PayPal donation. After publication of reviews, the authors do not retain samples other than on long-term loan for further evaluation or comparison with later-received gear. Hence, all contents are written free of any "editorial" or "advertising" influence, and all reviews in this publication, positive or negative, reflect the independent opinions of their respective authors. TNT-Audio will publish all manufacturer responses, subject to the reviewer's right to reply in turn.


© Copyright 2022 M. L. Gneier - mlg@tnt-audio.com - www.tnt-audio.com
[ Home | Staff & Contacts | HiFi Playground | Listening tests | DIY & Tweakings | Music & Books ]