[ Home | Staff & Contacts | HiFi Playground | Listening tests | DIY & Tweakings | Music & Books ]
Reporter: Hartmut Quaschik - TNT Germany
The show took place May 5th to 8th, 2016 in M.O.C., Munich/Germany
Report: May, 2016
Website with lots of information High End Society.de
Introduction
Unfortunately, I was heavy occupied with house move during the show. So I had only a few hours walking through the show. Although music selection was not always my cup of tea, my general impression was, that nearly every room had a good sound. Have fun.
Panasonic Technics
They had their new world class EAH-T700 headphones - also at world class prices - as well as the new version of the Technics SL-1200 turntable.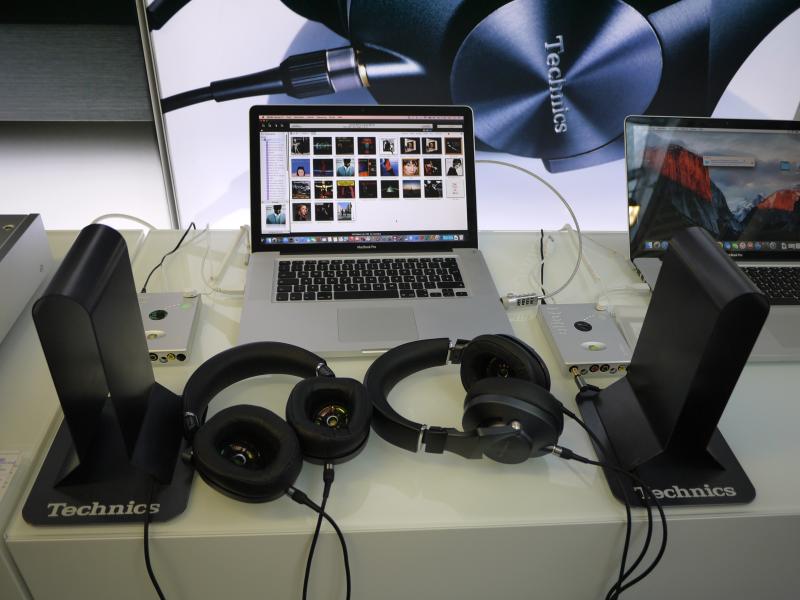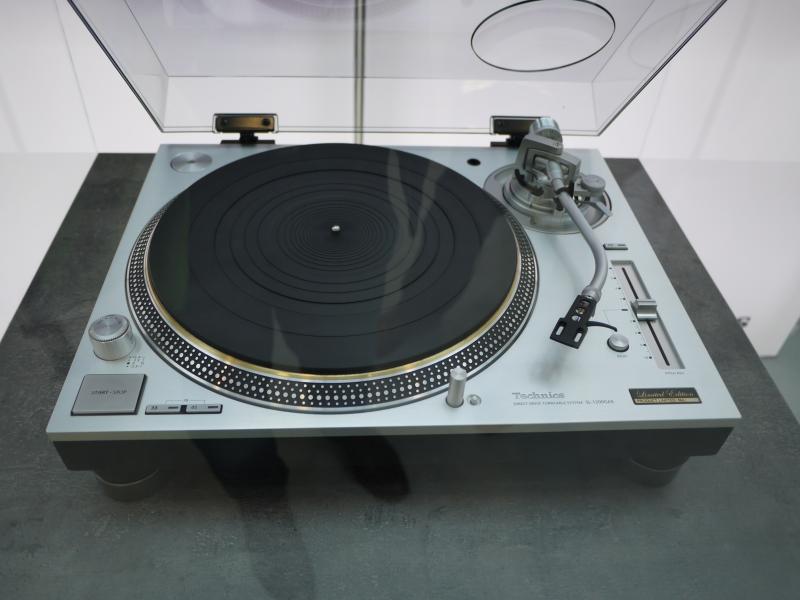 Kondo / Kaiser Kawero
Kaiser Kawero (Germany) loudspeakers playing with Kondo (Japan) electronics, this was beautiful.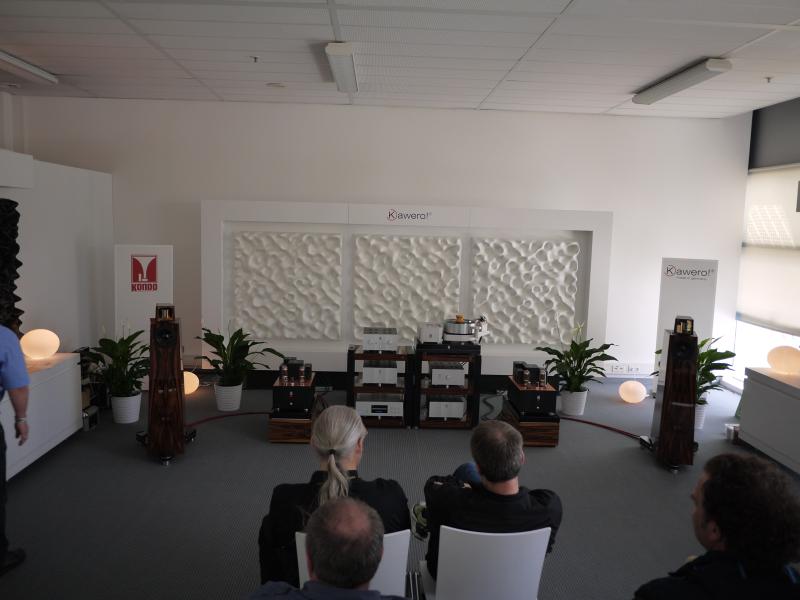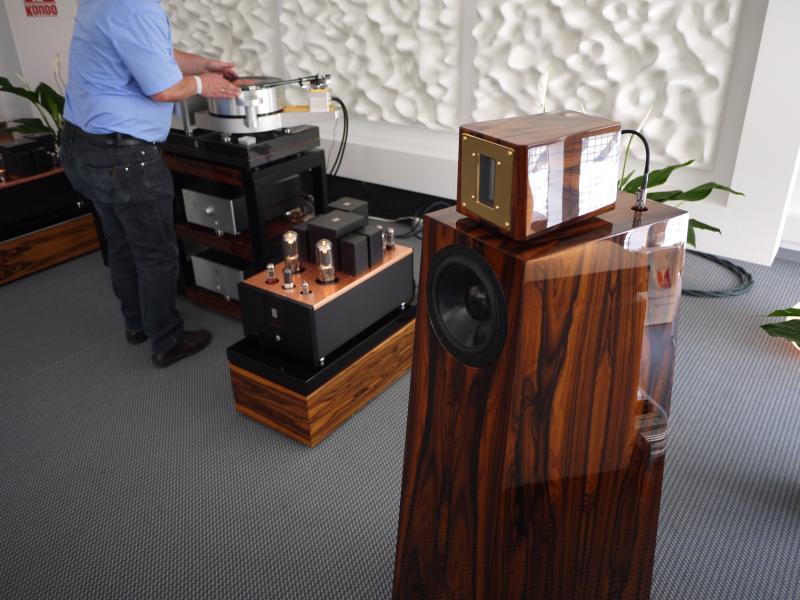 Ypsilon, Doehmann/Schroeder, Wilson
Ypsilon had a turntable from Mark Doehmann (Australia).
Although digital was playing when I visited, I liked the sound very much. BTW, I never heard a Wilson loudspeaker playing so good like in this setup.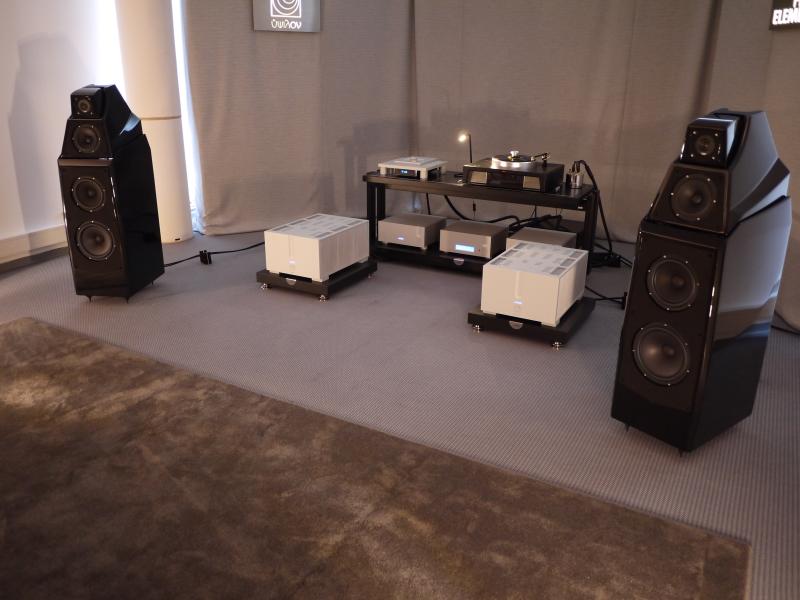 Grimm Audio
Grimm Audio (Netherlands) had updated their loudspeakers LS-1be with new drivers, new subwoofers, and could play louder than last year. This is a really fine looking loudspeaker, capable of filling a room.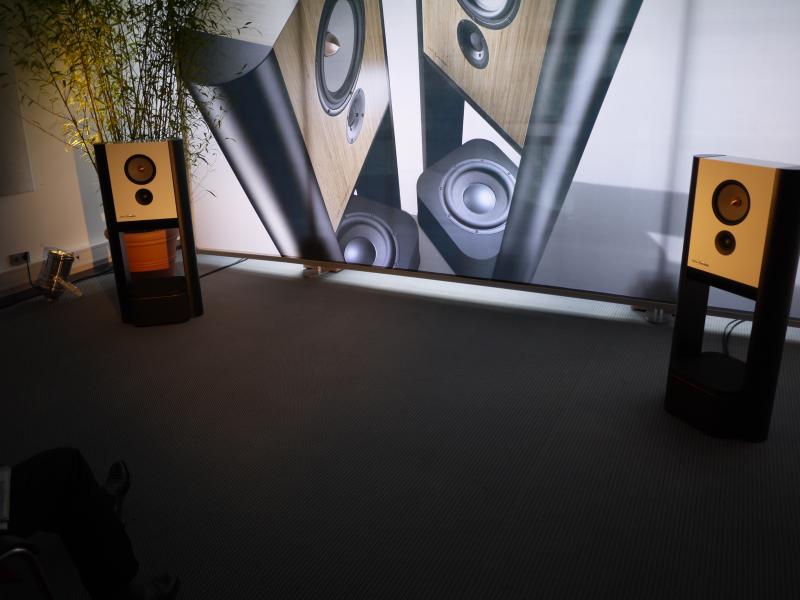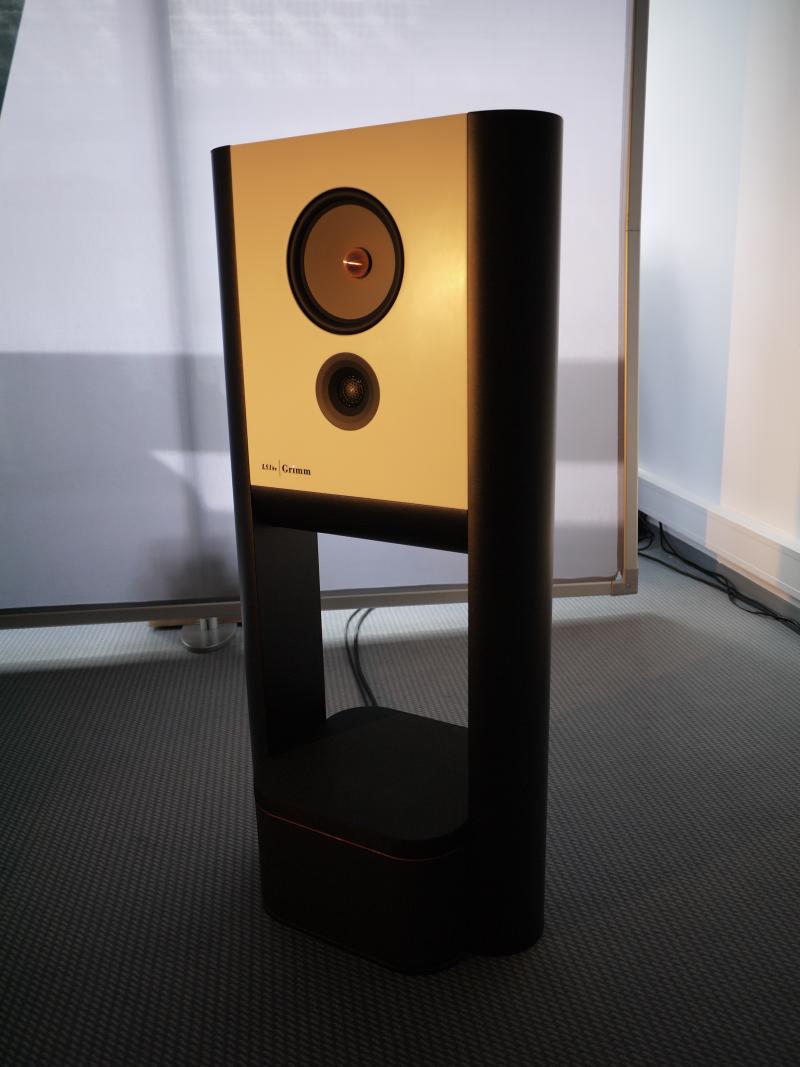 TW-Acustic
In past years, Mr Woschnik (Germany) of TW-Akustik had declared several times, that he did not care about the sound at the show, but obviously, this year he cared, because it sounded much better than in the past.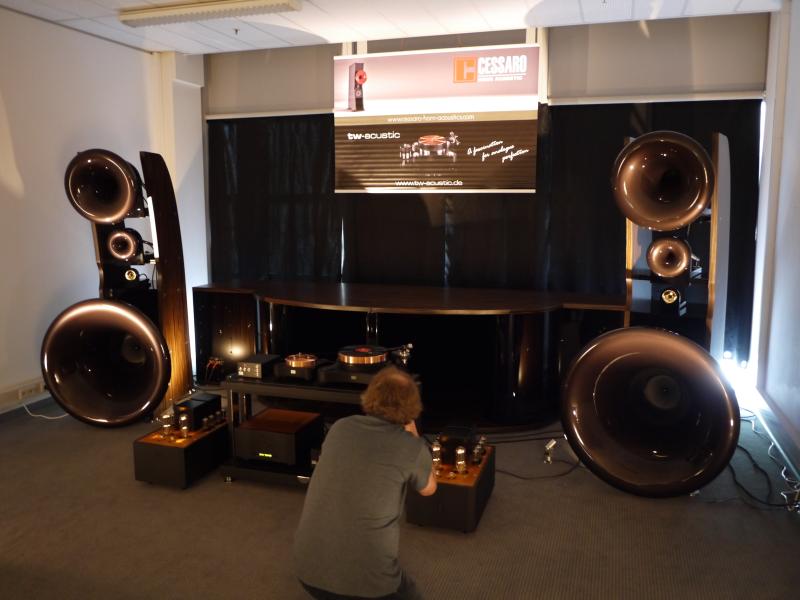 Silbatone, G.I.P., Frank Schroeder, Thomas Schick
Silbatone from South Korea had their WE 11 horn system playing, from 1924. It played very neutral and open, while loud volumes were sometimes restricted by the sub 1W amplifiers with very old tubes. Thomas Schick from Germany had a Garrard on his Schick "Liebenthal" plinth, and Frank Schröder from Germany brought a small Neumann turntable with a short version of his "Linear Tracker" tonearm, and Tzar DST catridge, a Neumann DST replica from Russia.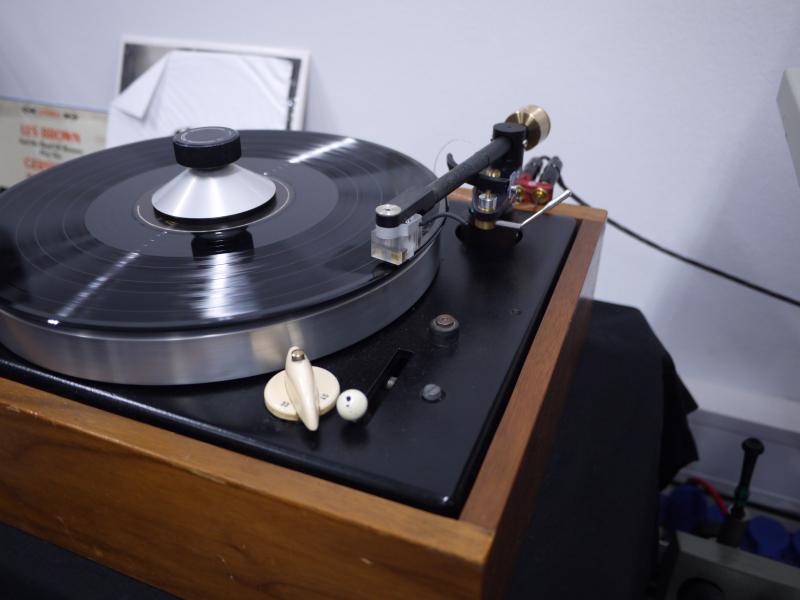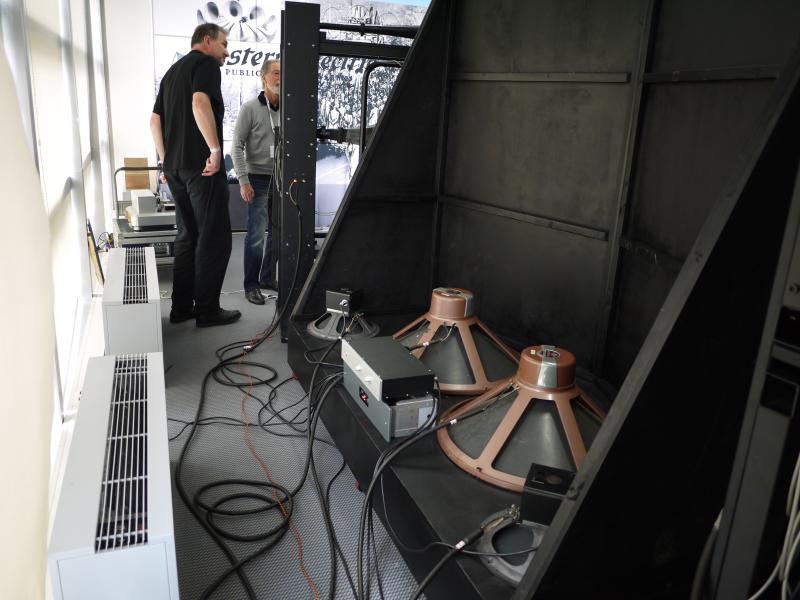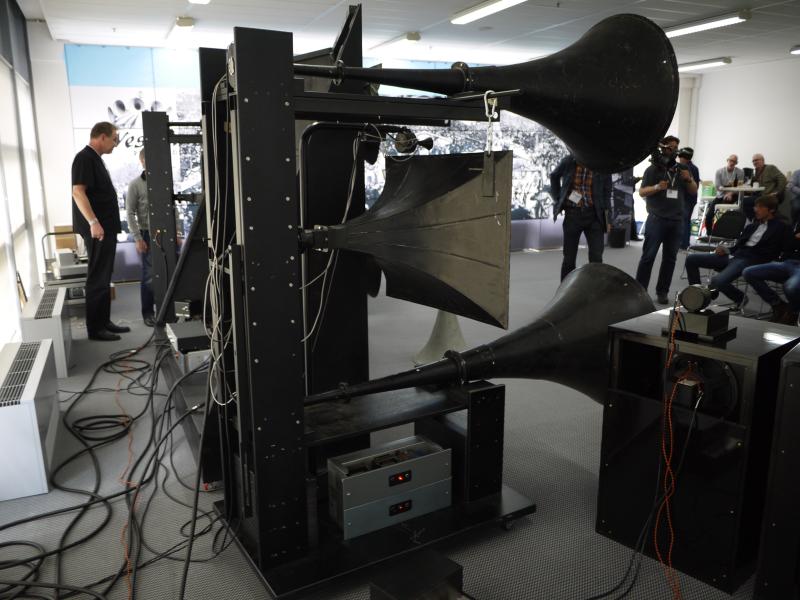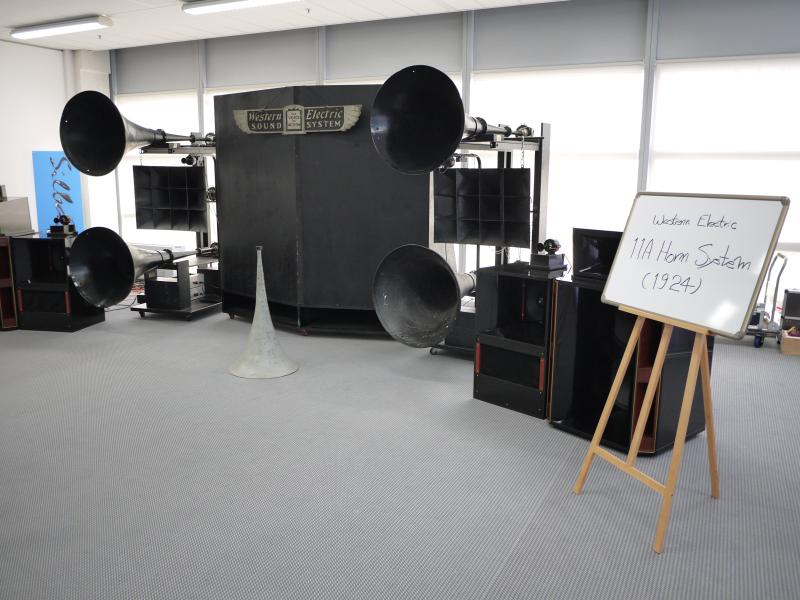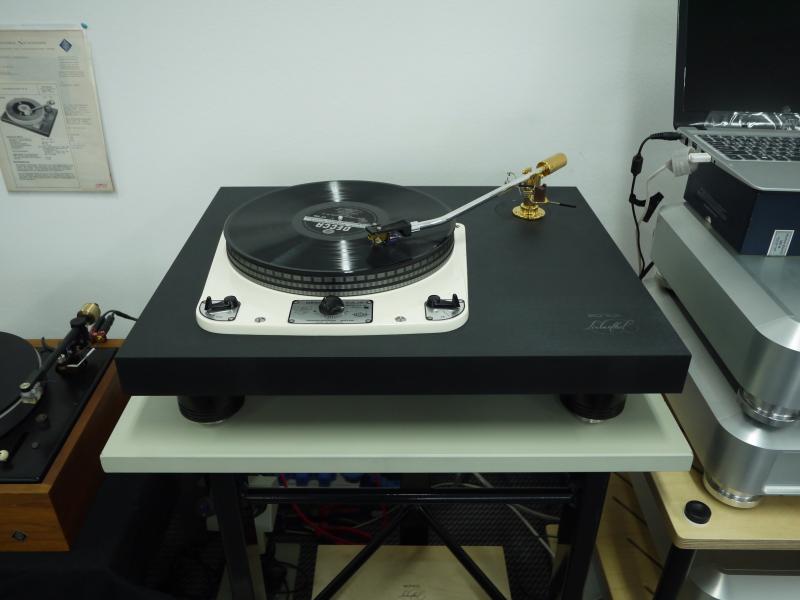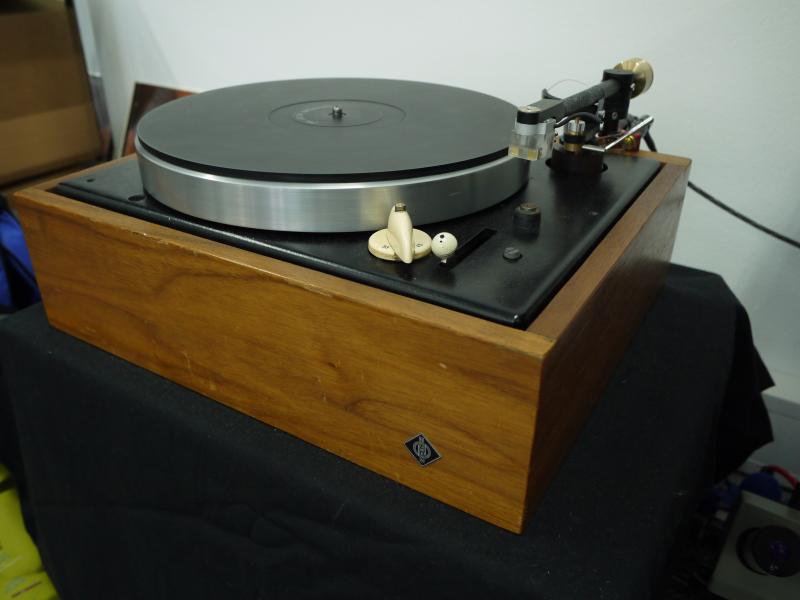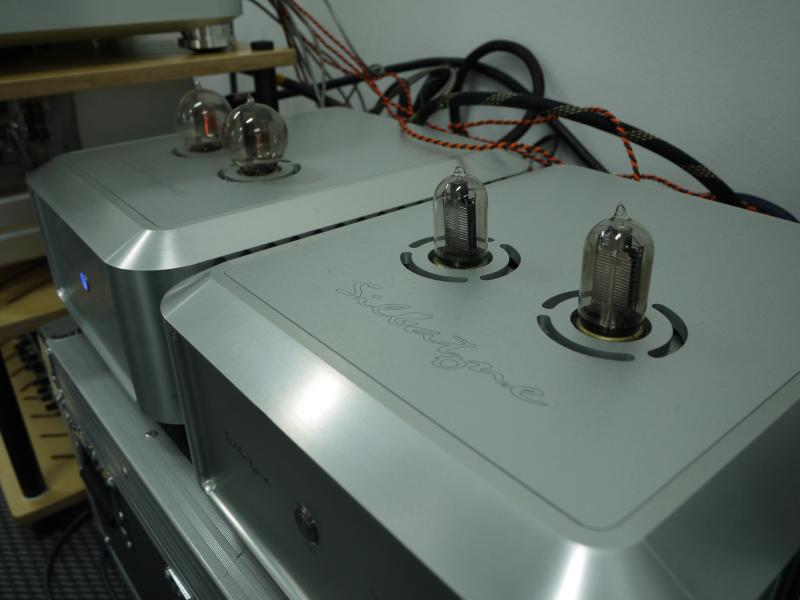 Thomas Mayer, Wolf von Langa and Primary Control
Thomas Mayer from Germany, Wolf von Langa from Germany and Bernd Hemmen of Primary Control from Netherlands showed up together, like last year. Bernd Hemmen had his new direct drive turntable complementing his tonearms. Thomas Mayer had a differential EC8020 phono stage, as well as a 211 power amp. Speakers were from Wolf von Langa "Son". There was as well an open baffle with electromagnetic Lowther fullrange and additional woofers.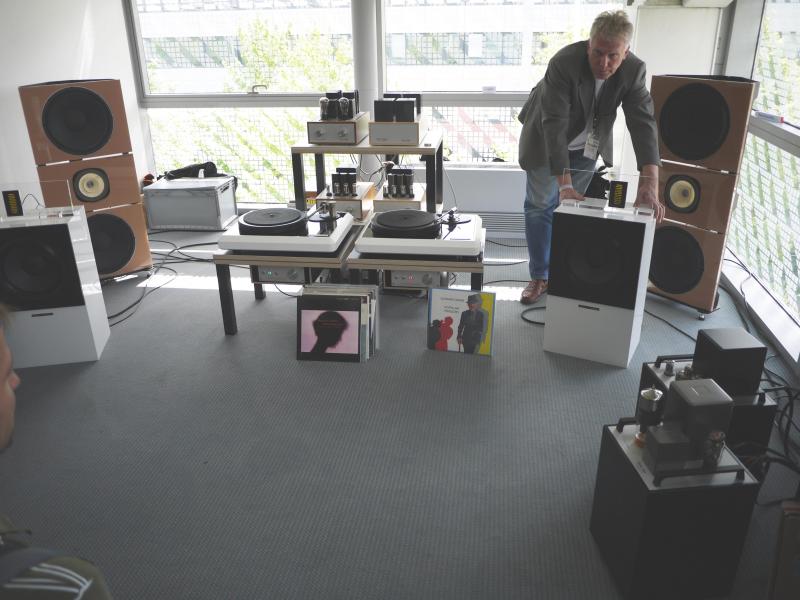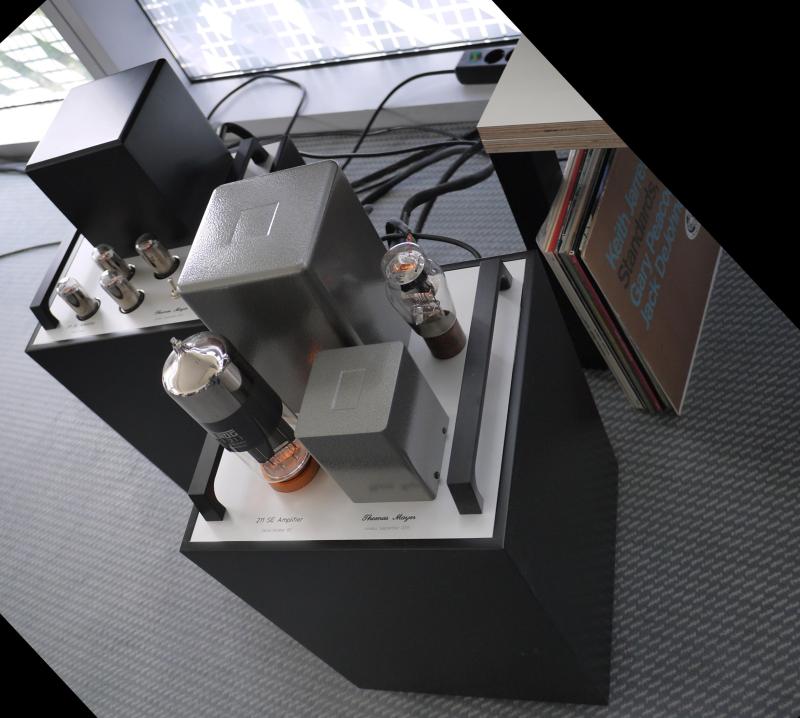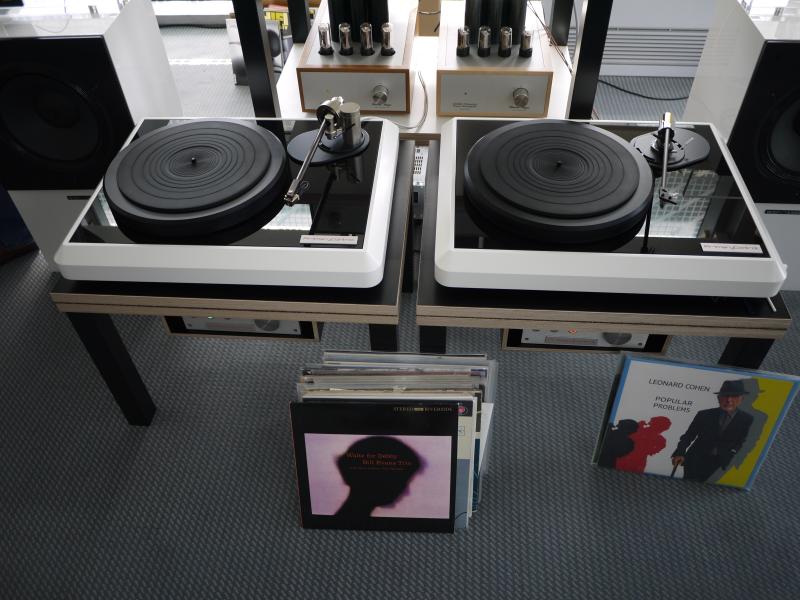 Heco
Heco, well known for budget speakers in Germany from the past, had their new "Direkt Dreiklang" speakers playing, with 15 inch bass, 8 inch midrange and dome, in a vintage style enclosure. It sounded as powerful as a Klipsch or JBL, but much more refined. I liked this very much.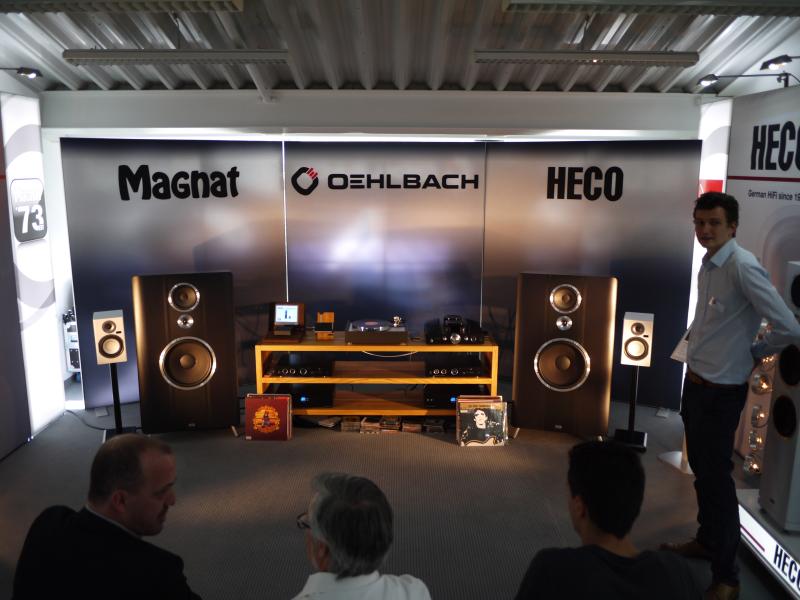 Blumenhofer / Pluto
Blumenhofer from Germany and Pluto Audio from Netherlands worked together well, great sound. The Pluto 10A turntable now features an upper platter made from bamboo. Blumenhofer played their Genuin FS 1 MK 2 speakers, and also had some really big one on display.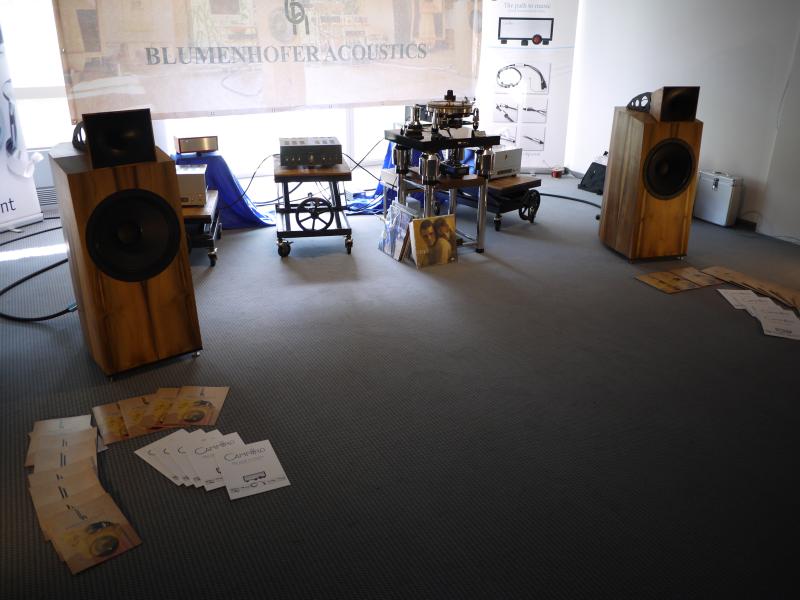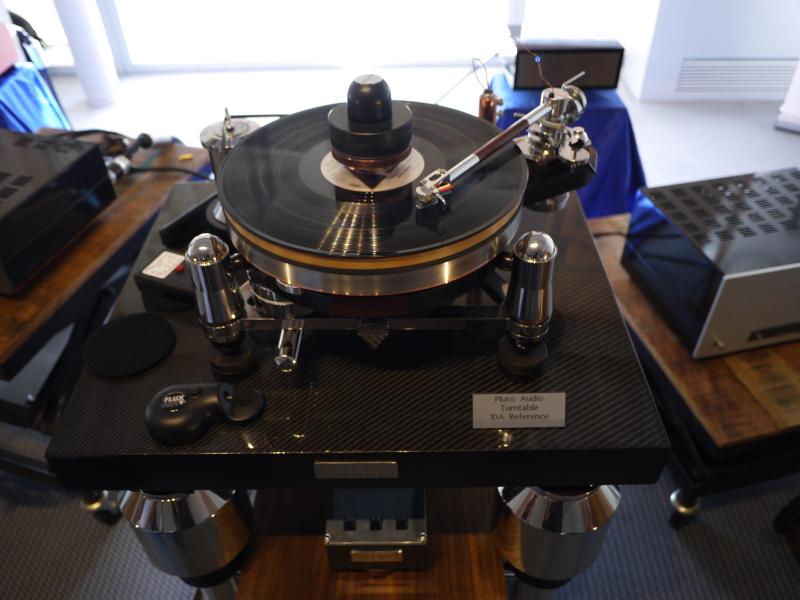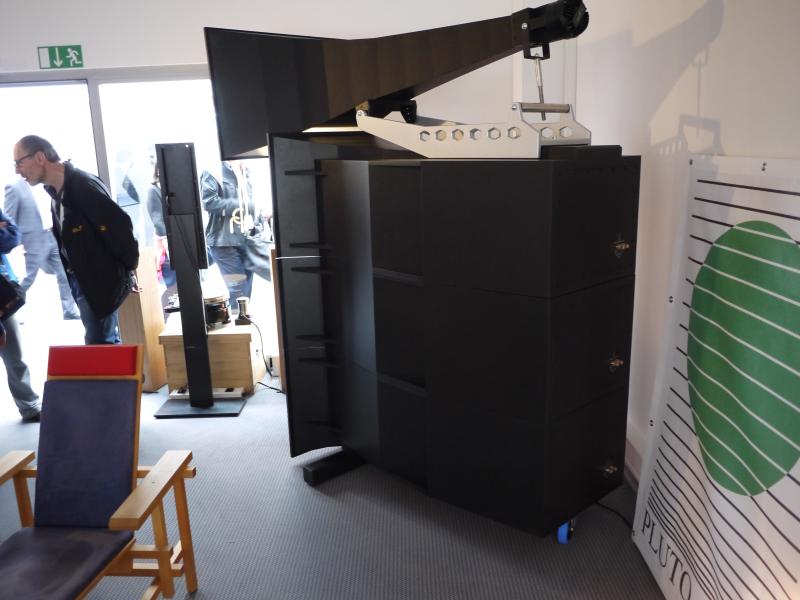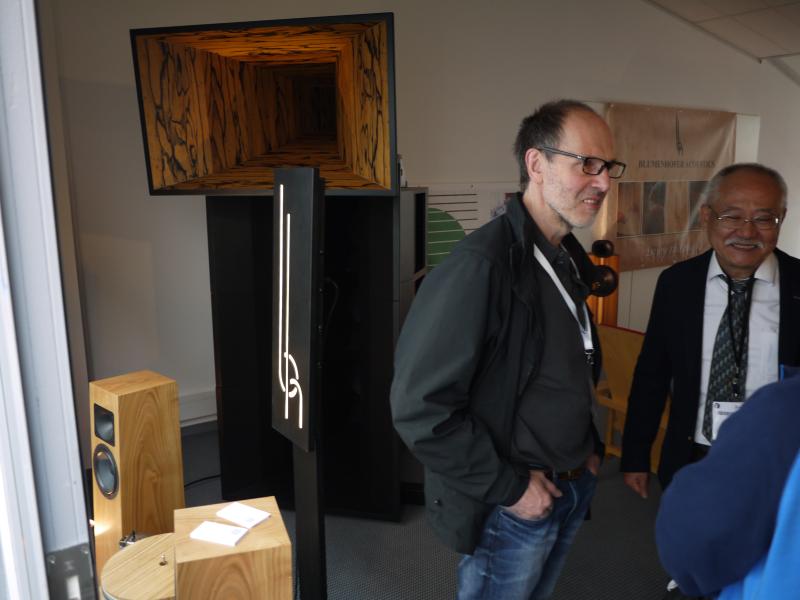 Audio Silente
Simone Lucchetti of Audio Silente from Italy had a lot of audio accessories for the vintage turntable lover. This time he was playing his new Blackstone idler wheel turntable in a system.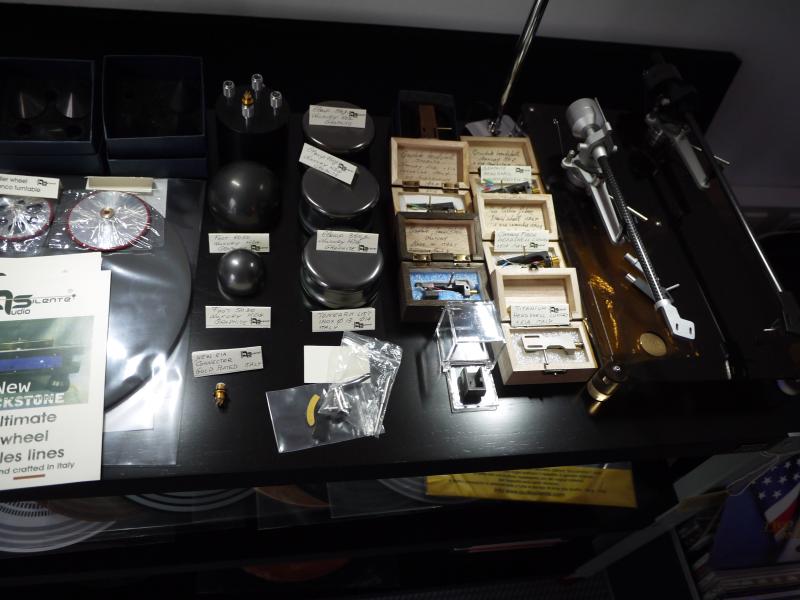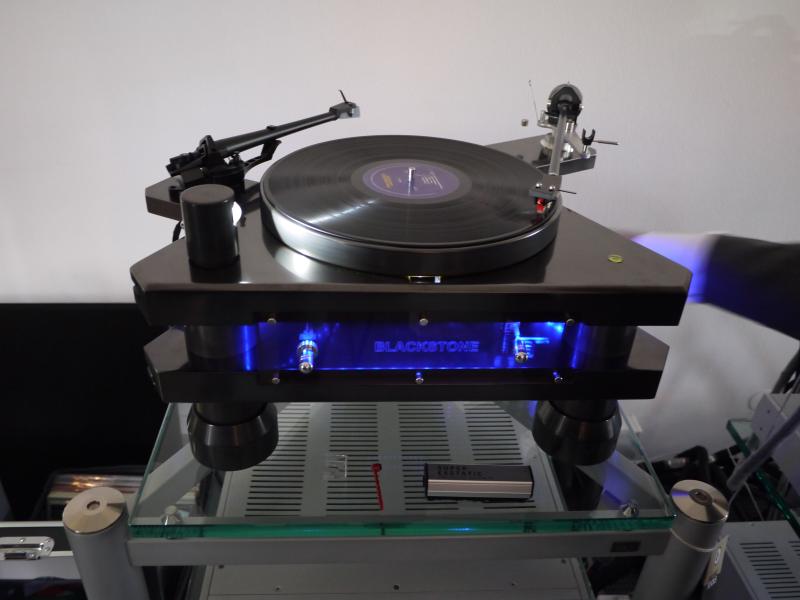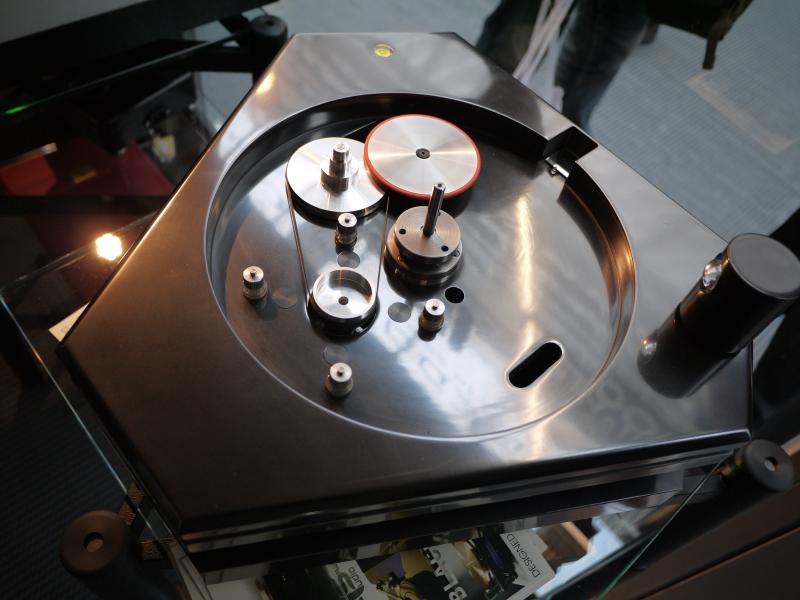 Nagra / Wilson / Kronos
You could find this Kronos turntable from Canada in four or five places at the show.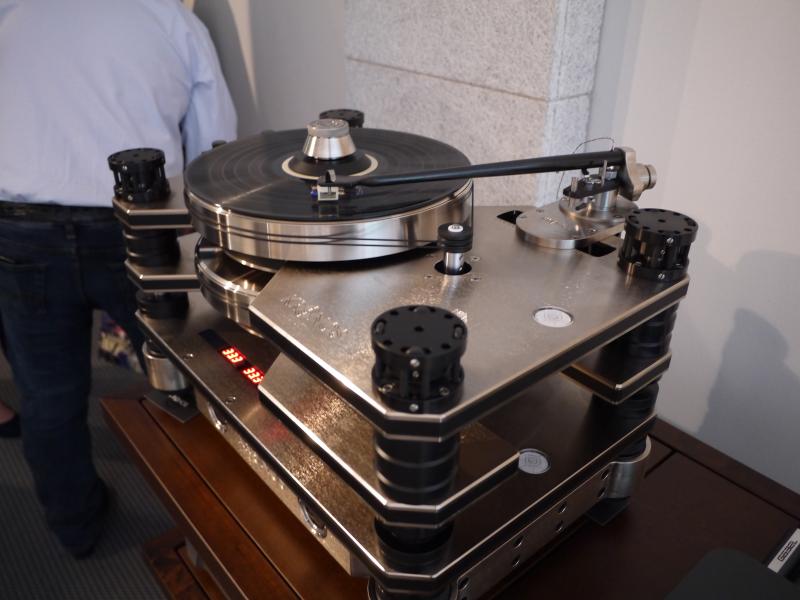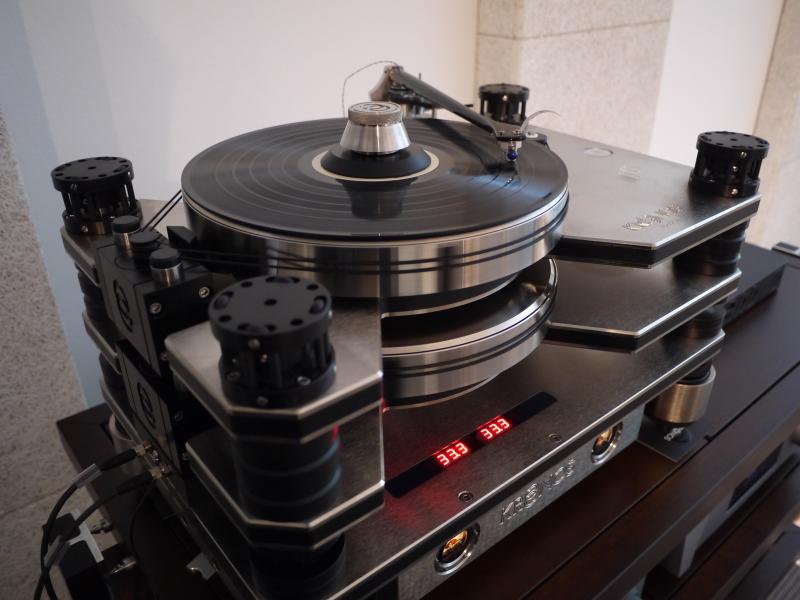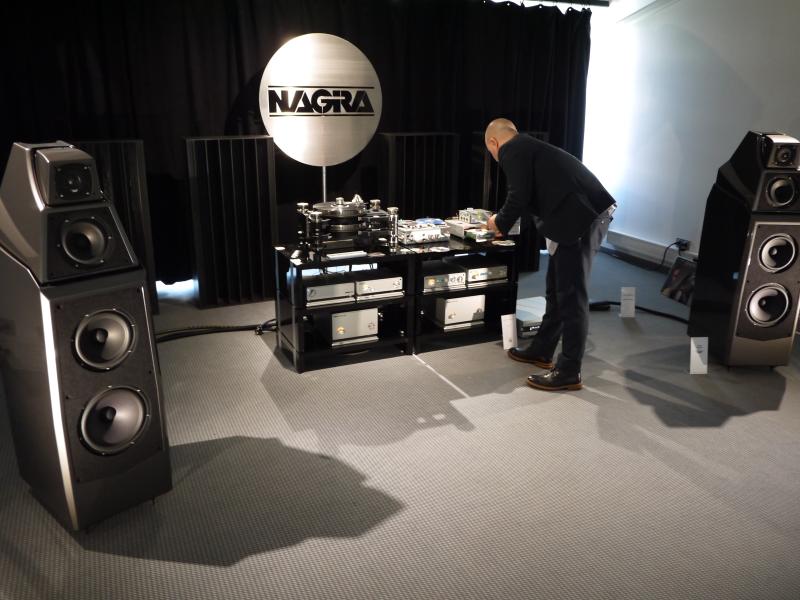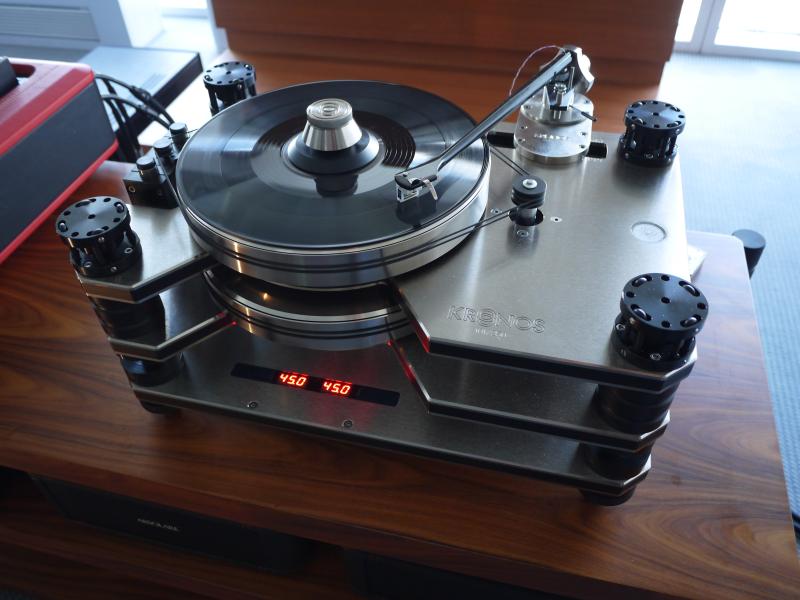 Input Audio / L'Art Du Son
Martina Schoener (Germany) presents her turntable now under her own brand "L'Art Du Son Transcription Reference". It is actually a grandchild of the famous Garrard 501, with a lot of refinements.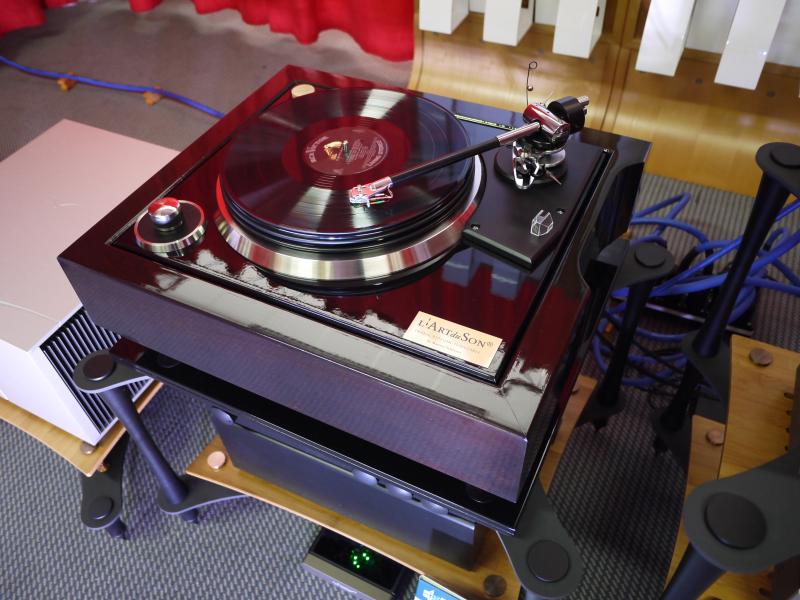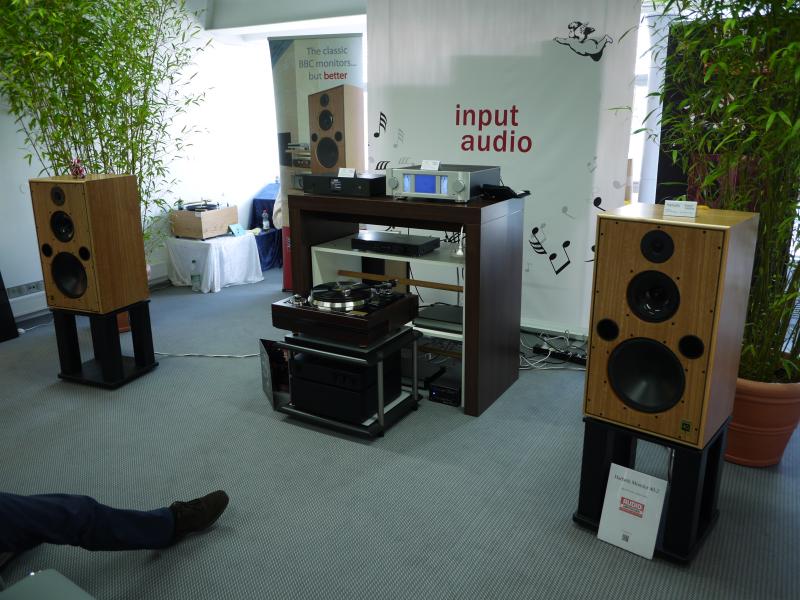 Swissonor / Leedh E2 Glass
I really thought the extraordinarily sound was coming from the big Swissonor loudspeakers, but actually it came from the skeletal piece of art next to it, the Leedh E2 glass loudspeakers.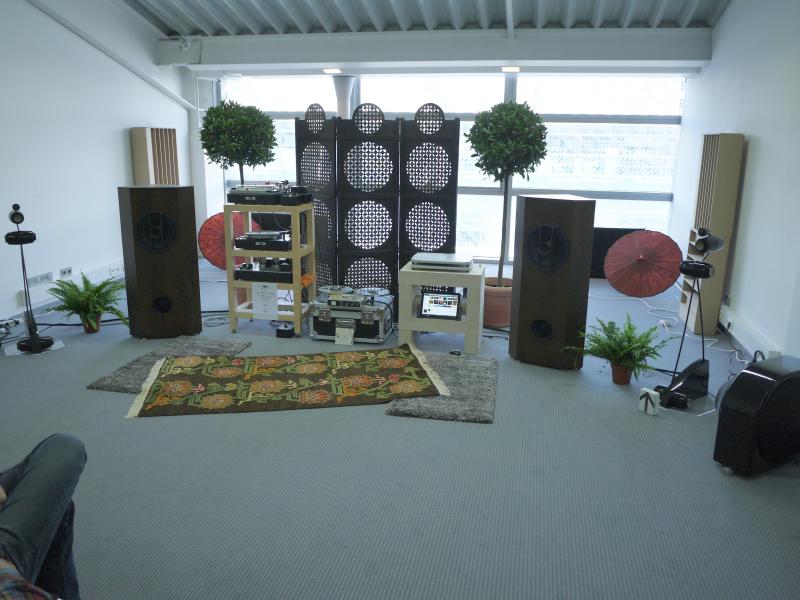 Air Tight
What these Air Tight (Japan) AL-005 mini monitors could deliver, was really great.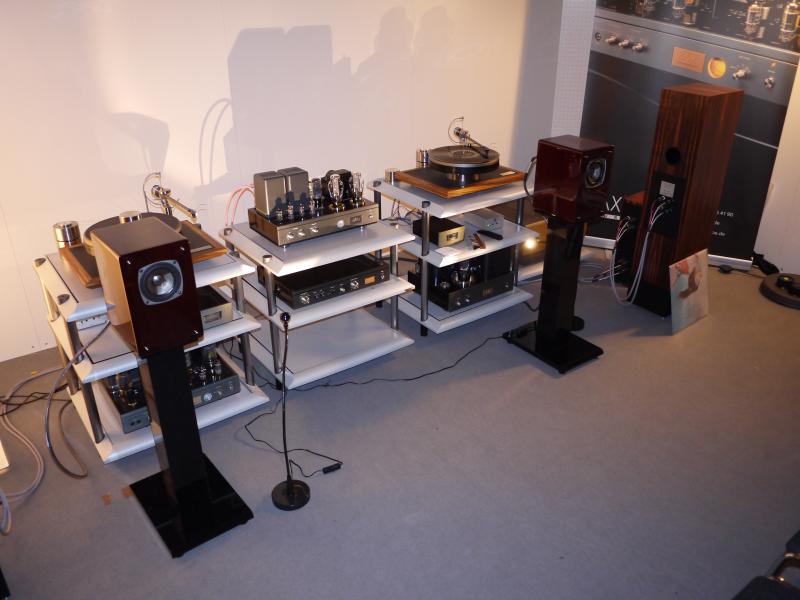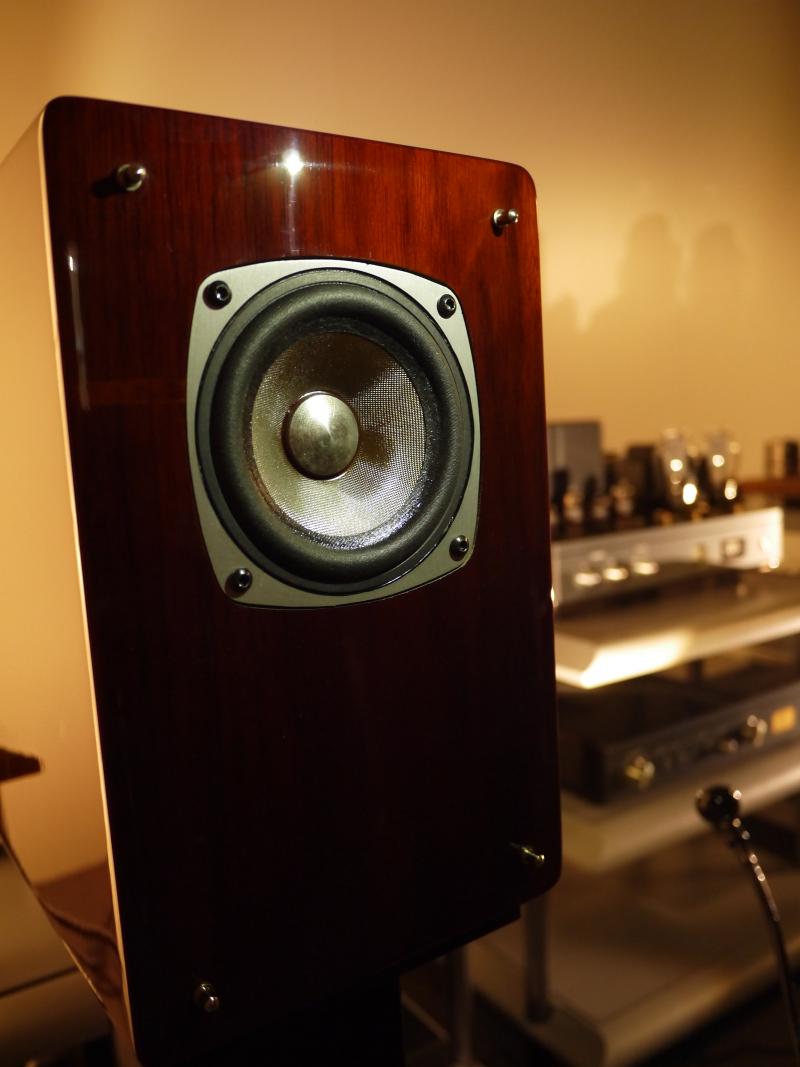 Transvinyl - Phono Stage with digital RIAA
This new start-up company Transvinyl (Germany) showed their brand new digital RIAA phono stage. You can even load Neumann constants or other phono EQ curves, like Columbia or Decca, by software. Both analog and digital I2S outputs are provided. Joerg Schambacher and Heribert Geib founded that company.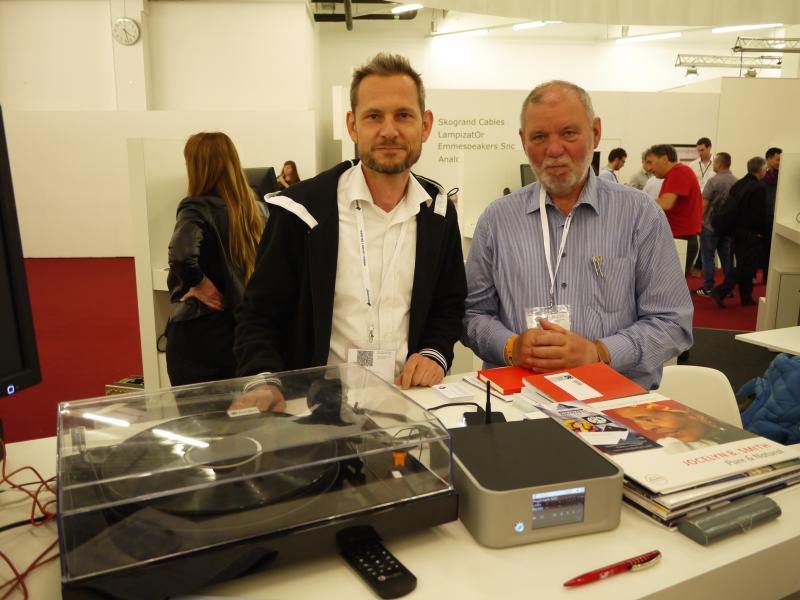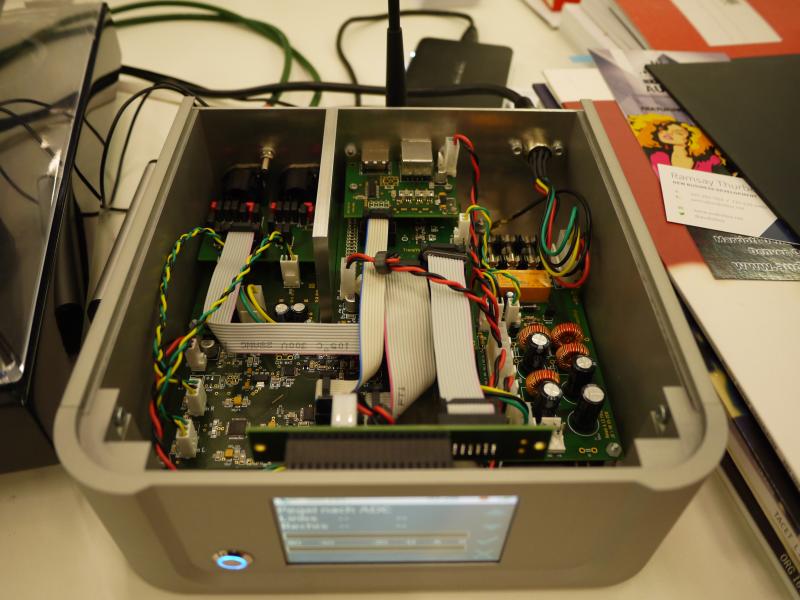 Frank Landmesser
Frank Landmesser (Germany) had a clean looking, but nevertheless sophisticated turntable for affordable money (4-digit price, yes!).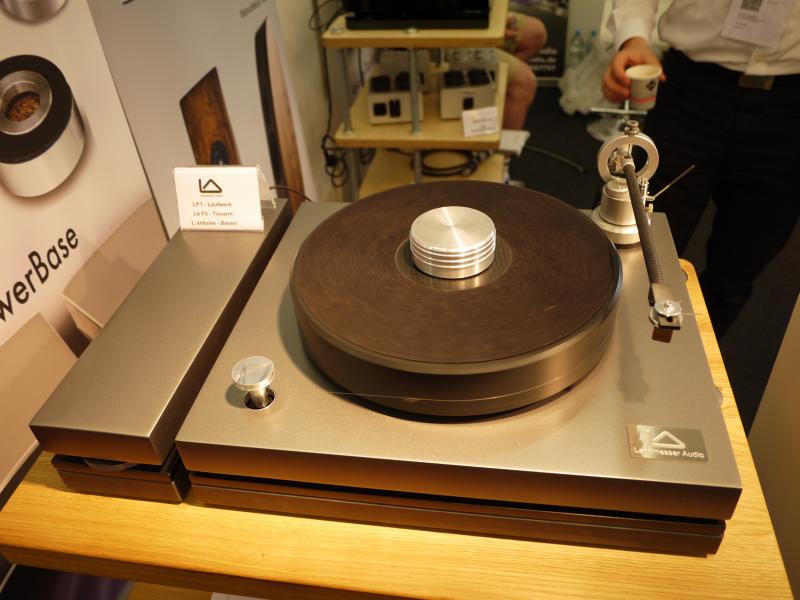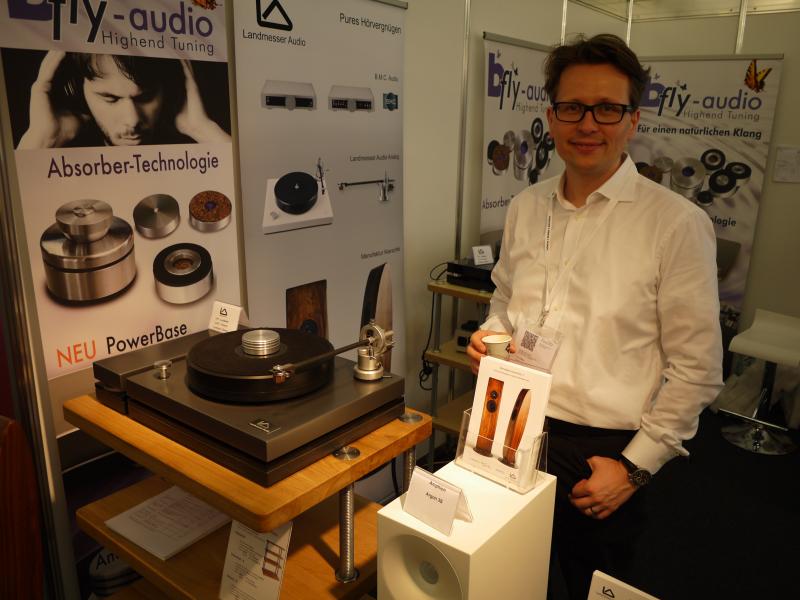 Rainer Horstmann
Rainer Horstmann (Germany), a mechanical engineer, had built several prototypes of linear tonearms and turntables in the last ten years. Now he went to market with his linear tonearm and his motor unit, both named Dereneville.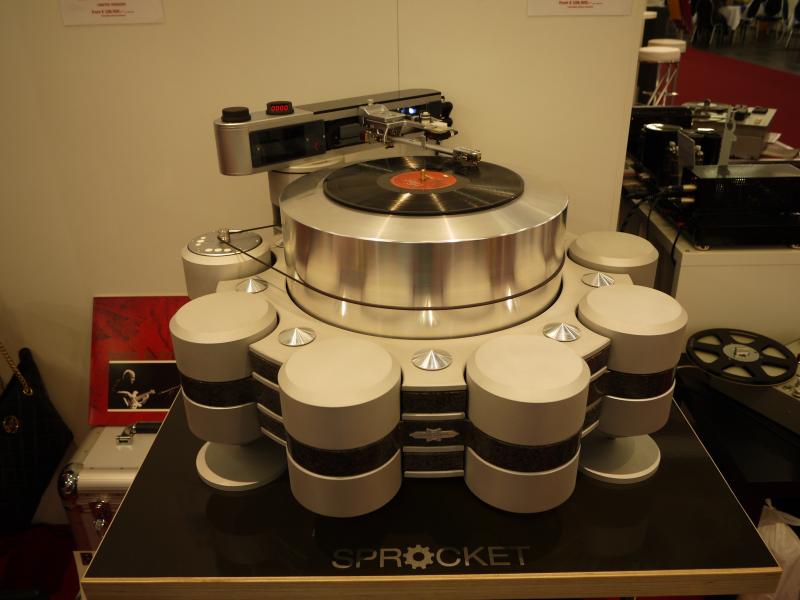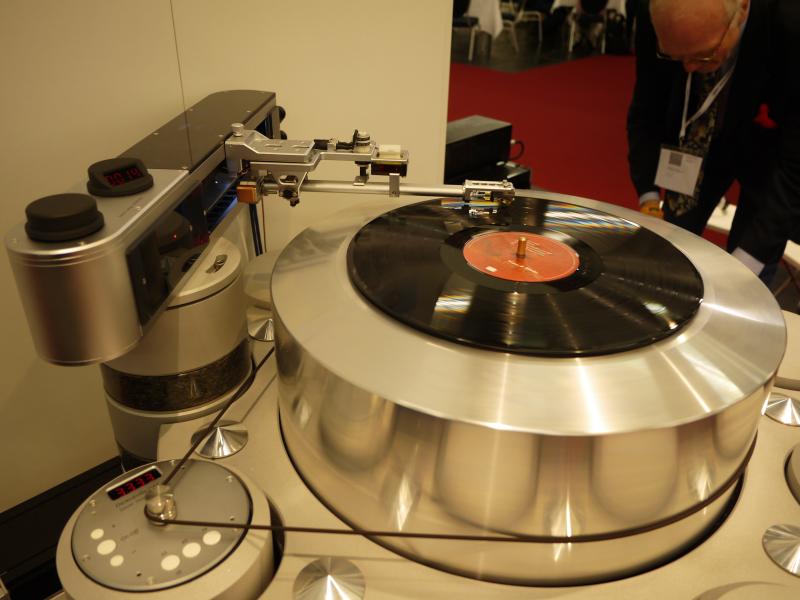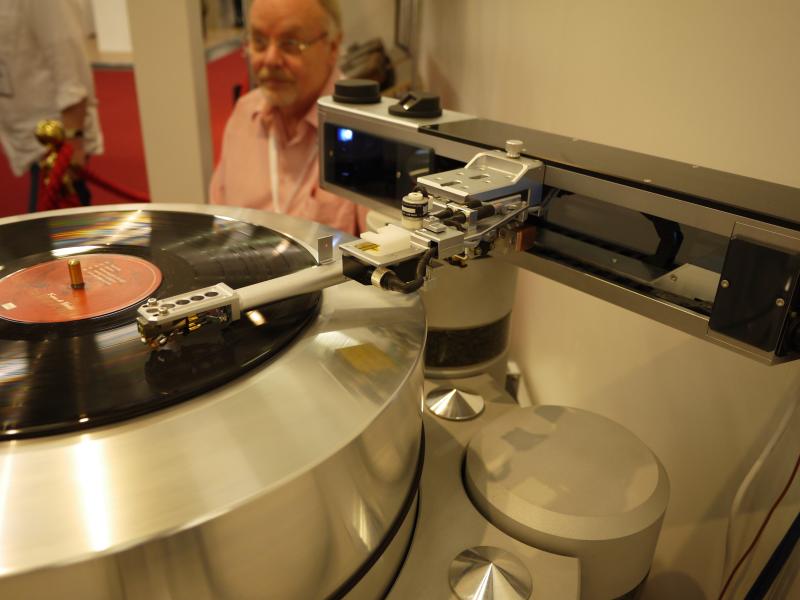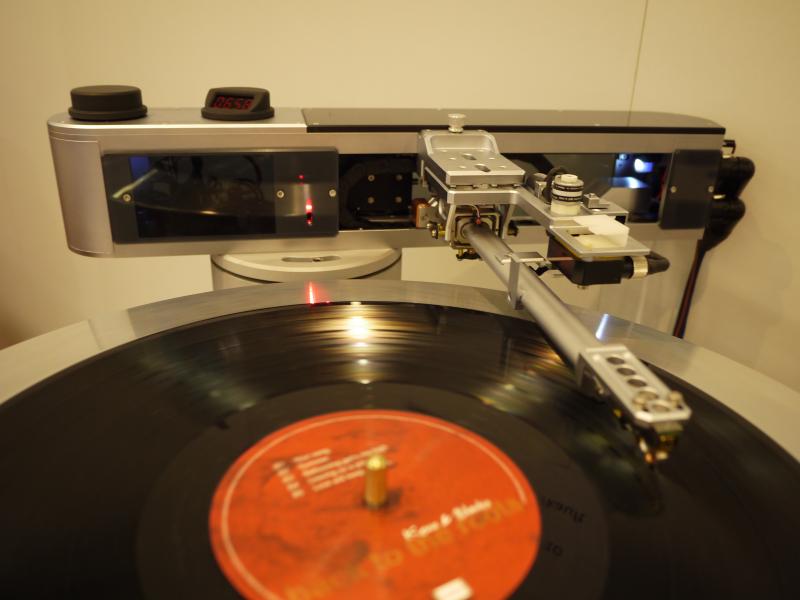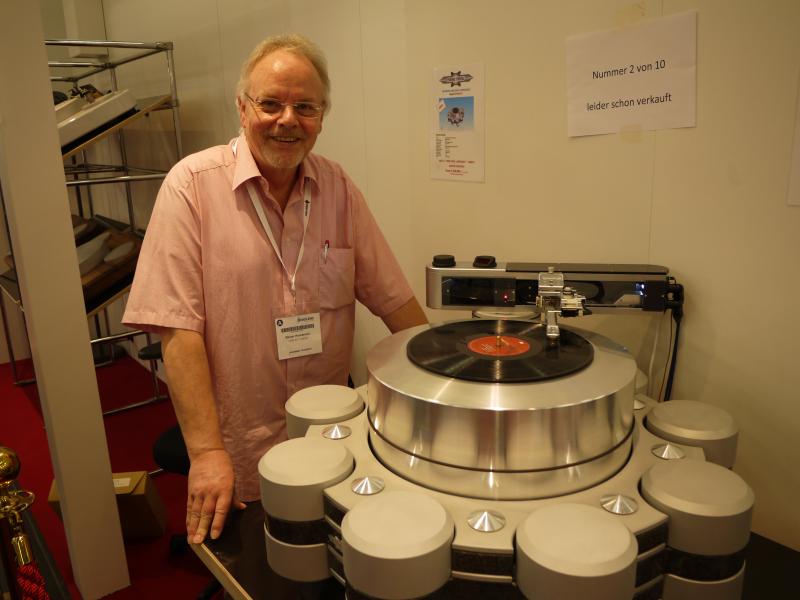 Horch House Analog Master Tape Copies
Horch House (Slovakia) had not only 180g vinyl, but also tape copies and digital copies from analog master tapes on sale.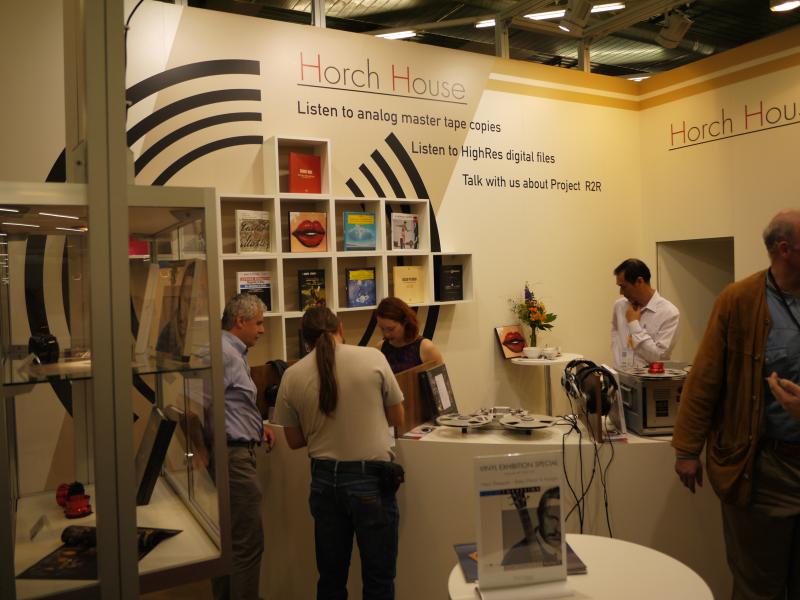 Hartvig Turntables
Soren Hartvig (Denmark) had his big signature turntable at the show.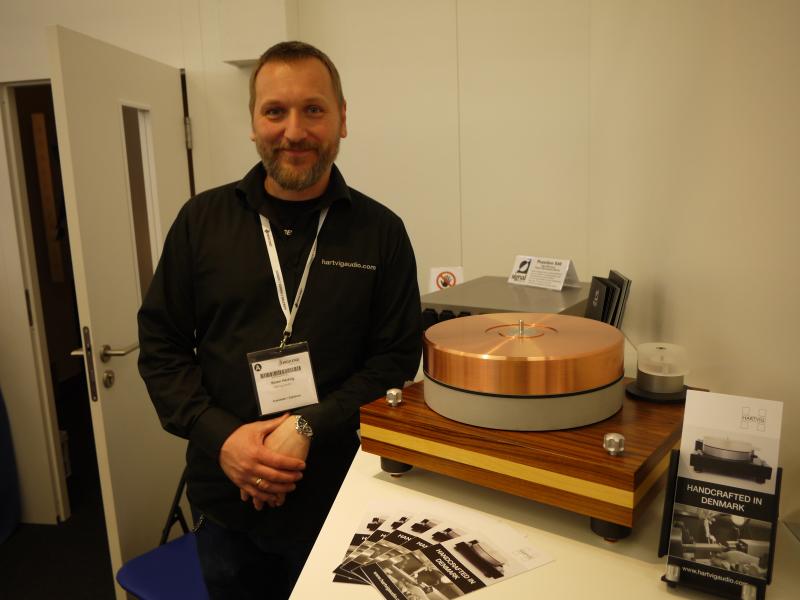 © Copyright 2016 Hartmut Quaschik - www.tnt-audio.com
[ Home | Staff & Contacts | HiFi Playground | Listening tests | DIY & Tweakings | Music & Books ]