[ Home | Staff & Contacts | DIY & Tweaks | Listening tests | HiFi Playground | Music & Books ]
High End 2006 Show in Munich Germany
Part 3: Gentlemen in Audio Business
[Italian version]
Reporter: Hartmut Quaschik - TNT Germany
The show took place May 25th to 28th, 2006 in M.O.C., Munich/Germany
Entry fee was 10 EUR per day for normal visitors, trade visitors 20 EUR all days
Report: May, 2006
Website with lots of information High End Society.de
Hannl Record Washing Machines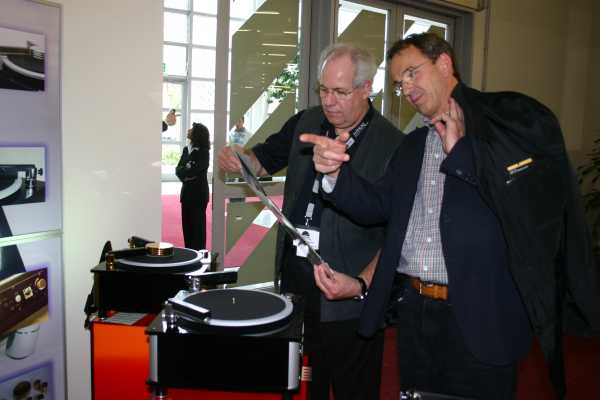 Guenter Hannl (left) builds record washing machine, pretty close to Nitty Gritty or VPI design, but they are nearly as quiet as the much more complicated models from Loricraft or Keith Monks. Prices start at 600 EUR, and he sold a lot during the show. At the right there is a Munich resident, and owner of that Thorens TD125, which had been heavily modified in my Thorens Tuning Guide.
Thomas Woschnik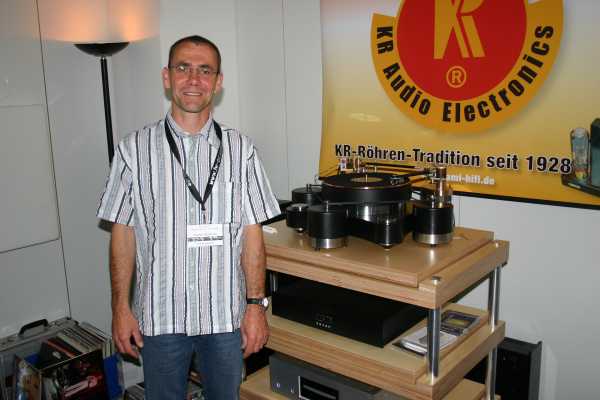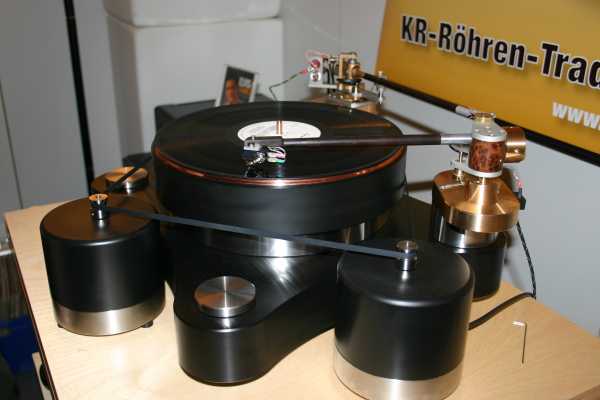 Thomas Woschnik of TW Akustik has made his name around the world for his Falcon and Raven turntables in the las two years. He is a real shooting star. Watch out.

You can see the TW Akustik Raven AC turntable with three motors and equipped with Da Vinci and Schroeder tonearms.
Michael Stolz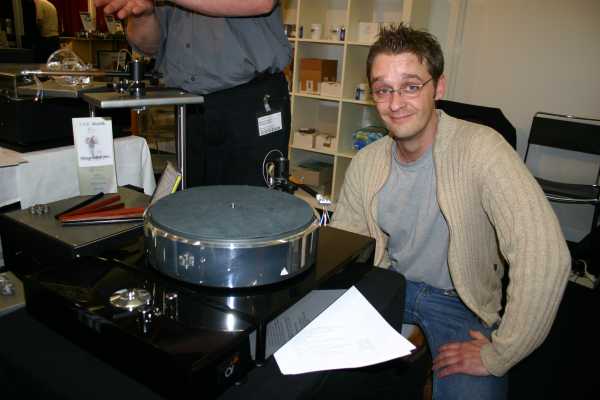 Michael Stolz of Musical Life is a real newcomer to the audio scene. He presents his own turntable and wooden tonearms.
Mark Doehmann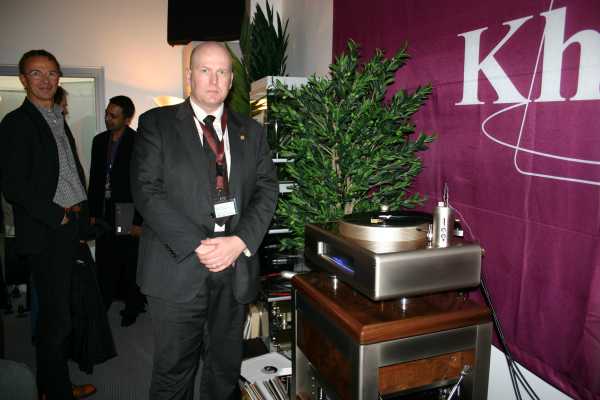 Mark Doehmann of Continuum Labs, chief designer of the now world famous Caliburn turntable, explained the details of his masterpiece to all visitors asking questions. This turntable was part of the second best sound at the show (see part 1). Mark spoke quite good German, as his wife and father are from Germany.
Rolf Kelch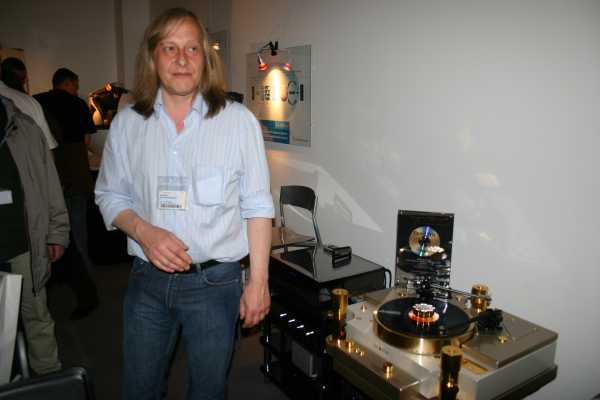 Rolf Kelch, who provides the service of all the vintage Thorens turntables, presented the Kelch Reference, loosely based on the Thorens Reference turntable.
Jochen Rake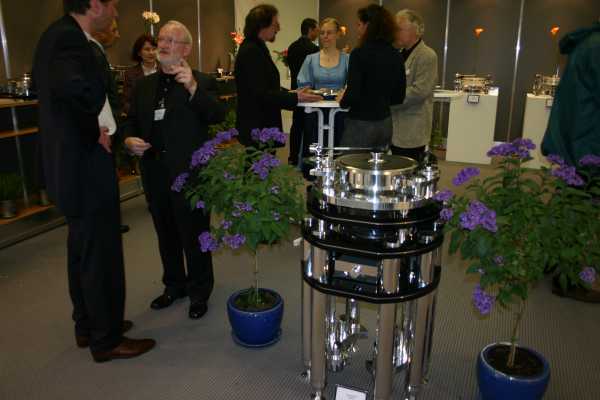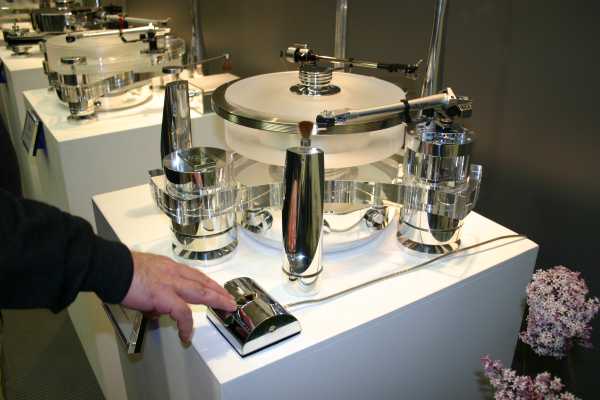 Jochen Rake of Transrotor had a lot of new turntables on the show, in the first picture you can see the new Tranrotor Artus, costing 118000 EUR, and in the seconde picture you can see the Transrotor Tourbillon 07, costing 25000 EUR, featuring the most horny on/off-switch you can imagine, for a turntable.
Go back to Part I | Go back to Part II | Fast forward to Part IV
© 2006 Hartmut Quaschik - www.tnt-audio.com
[ Home | Staff & Contacts | DIY & Tweaks | Listening tests | HiFi Playground | Music & Books ]