[ Home | Staff & Contacts | HiFi Playground | Listening tests | DIY & Tweakings | Music & Books ]
JICO SAS Stylus 1 and SETO-HORI Cartridge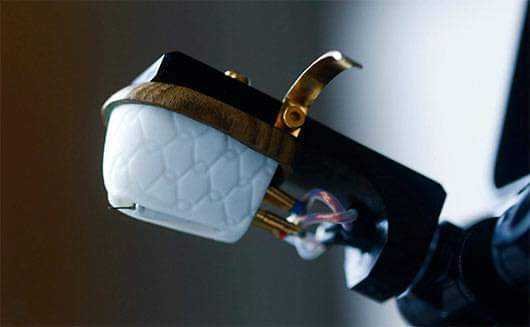 From the Land of the Rising Sun
[Italian version here]
Product: JICO SAS Stylus 1 and SETO-HORI Cartridge
Manufacturer: Jico - Japan
Price: Stylus 1 SAS/B: US$ 195, SETO-HORI cartridge: US$ 999 - (Currency conversion)
Reviewer: Richard Varey - TNT New Zealand
Reviewed: November, 2019
How about some artisan analogue audio imagery from an ancient land and the time of the Kimono? Fellow vinyl voyagers, I would like to introduce the NIPPON PRECISION JEWEL INDUSTRY CO. LTD., otherwise known as JICO. Their catchphrase is "Save the world of music". They are makers of many styli - annually 120,000 pieces of more than 2,200 different types for about 35 well-known names, according to the booklet they kindly sent. Details for each brand can be found here. Each stylus is hand assembled and tested by skilled Takumi (artisans).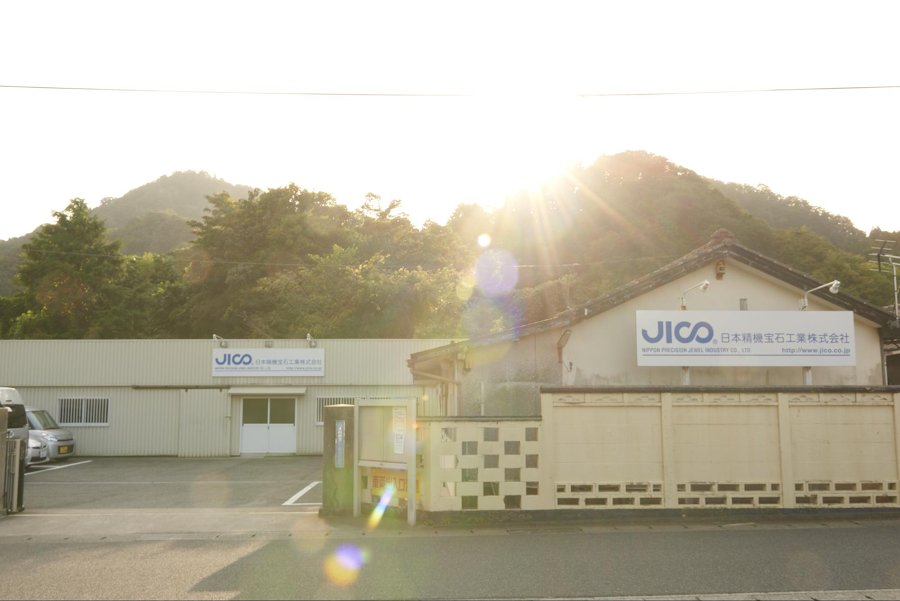 To visit, you'd have to travel over mountains to reach the remote town. In Winter, heavy snow makes the town isolated. The factory is in Shin onsen (Shin onsen-cho), a small coastal town on the Sea of Japan, located in Mikata District, Hyogo Prefecture (Onsen-cho and Hamasaka-cho were merged in 2005), in the Kansai region of Honshu island, 200 Kilometres north-west of Osaka, and 500 Kilometres from Tokyo. Over the years, workers took advantage of this inconvenience: necessity is the Mother of invention, it is said. They did all designs, manufactures, and repairs of production jigs and tools themselves, and this self-reliance spirit has endured.
The business began in 1873 making sewing needles supplied in the Kyoto area. Then they developed various products unexpectedly! Thomas Edison invented the gramophone in 1877 and a made-in-Japan gramophone appeared in 1909. In the circumstances, they applied their technology for making needles for Kimono to gramophone needles since 1949, exporting to 40 countries in co-operation with other needle factories in the area. They began producing Diamond-tipped record styli in 1966. Each stylus has at least 2 and up to 45 parts, and crafts(wo)men assemble them manually one by one. The in-house tools, jigs, and inspection equipment are considered essential to maintain the quality of their products.
I'm enchanted by the vision of the remote self-sufficient business with a long history of moving with the times, yet retaining the local handcrafts and materials upon which their heritage is founded. I'm also enchanted by the prospect of a 'go-faster' upgrade for my Sumiko Pearl, and of a hand-made Ceramic and Walnut cartridge. Add the exoticism of Japanese handcrafts, and this is a product story to be told.
I had read on various forums that the JICO Stylus 1 SAS/B Boron (catalogue # E009513) might be a very worthwhile upgrade for a Sumiko Pearl, but there was no confirmation from the company. I requested a sample to try, and they also suggested their SETO-HORI cartridge (catalogue # JR-MC01A) for audition. Delivery was not immediate, as each was assembled and tested to order.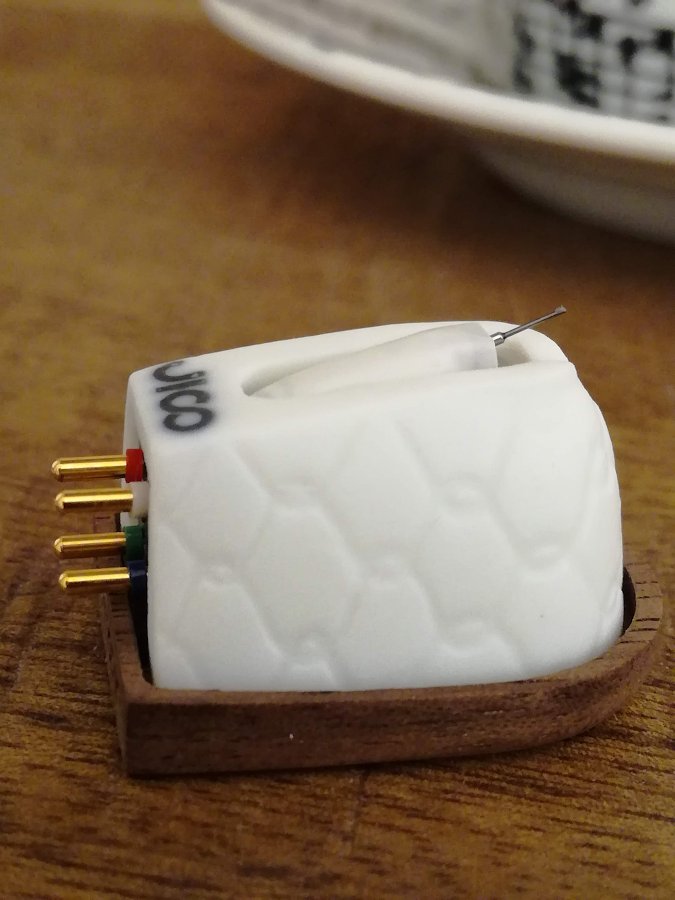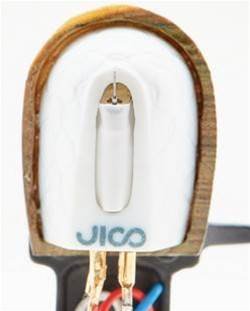 This cartridge was launched last year, and until now had been beyond my hi-fi radar. It had me curious, so it was auditioned first, even though the original contact with the JICO folks was to enquire about the Stylus 1 option. The SETO-HORI is an unusual, entirely handmade, Ceramic 'high-power' moving coil cartridge with a laser-cut micro-ridge diamond tip and a Boron cantilever. The design goal for this cartridge was to closely resemble a cutting stylus used to create master discs. The word 'hori' comes from the verb 'horu', meaning 'to carve'. The polyhedral stylus tip shape retrieves groove details that are inaccessible to other stylus shapes. It also reduces diamond and record wear, extending the life of the stylus - at least three times the life of a conical tip. The Boron cantilever has low mass and great stiffness and so is extremely efficient with transmissions and vibrations, to capture record groove information with extreme precision.
The artisans of JICO chose the Ceramic material for the cartridge body because they thought that they would like to collaborate with local Japanese traditional crafts. Ceramic is not usually considered suitable for small precision pieces because it shrinks as it hardens, so JICO craftsmen collaborated with a laboratory to study the shrinkage and create a special process to finely adjust the Ceramic body during manufacture.
The body was designed and moulded in the city of Seto, and the special Ceramic is baked in the city of Toki. Seto has a long history of pottery-making and ceramics production and is one of Japan's six most important ancient kiln towns, with production going back to at least the 10th century. Seto's defining association with ceramics is such that a generic name for pottery in Japanese is setomono. The history of pottery making in the Toki area is thought to have started more than 1,300 years ago.
The base connected to the shell is made of natural Walnut tree and processed in Hamamatsu city where world-class musical instrument factories, including Yamaha and Kawai, can be found. The natural Walnut wood was chosen for its special properties, as used by musical instrument makers.
Apart from it's unusual appearance and high output, the cartridge is conventional, although the Boron cantilever is so very slender, it looks as though it could hardly support any downward force, and yet the recommended tracking force is 2 g. Mounting was easy using the supplied screws.
Output is a healthy 2 mV / 1 kHz with a balance of < 1.5 dB / 1 kHz, and a frequency response is 15 - 32,000 Hz with channel separation of 25 dB / 1 kHz. Net weight is 11 g, and the recommended loading is 130 Ω / 1 kHz.
I've lost track (excuse the pun) of all of the cartridges I've used - I've had good service from Shure M55E and V15, Nagaoka MP-10, Goldring, Linn Basik, Ortofon, Audio Technica, Rega, Clearaudio Aurum Wood, Sumiko Bluepoint No 2 and Pearl, Hana EL, Gold Note Vasari Red, and others. Always in pursuit of that special record sound, I've upgraded, exchanged, and auditioned many times.
I now have an Amari LP32S turntable in addition to my The Wand Turntable 14-4, and I mounted the SETO-HORI on the stock Amari 12" tonearm. After exploring several phono stages (see my reviews), I chose to use the Black Ice Audio Fusion F159 tube stage, and this proved to be an excellent partnering.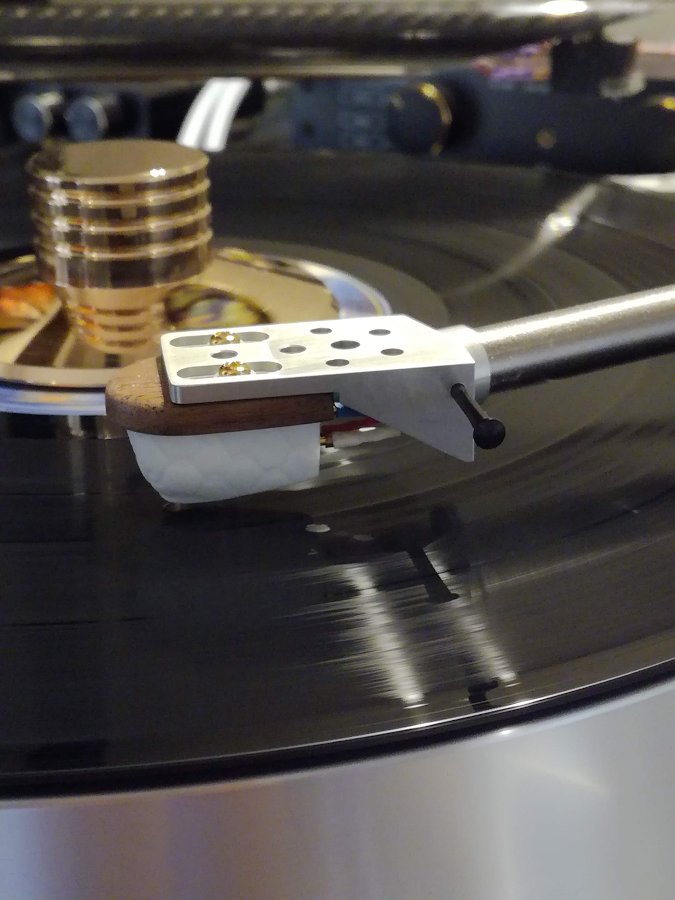 The SETO-HORI is, I think, the pinnacle of my record playing. It sounds fabulous, of course - everything I'd hoped for: artisan crafted, natural materials, exotic provenance, exceptional performance, unusual appearance, long life, sensible price. I keep my records scrupulously clean to allow the stylus to do its job of tracing the groove, and the SETO-HORI thus produces a magnificent sound image that is musically right - clean and natural, punchy and delicate, and yes I can hear details from the grooves that have previously not been discernable.
Next I wanted to hear if the stylus upgrade for my Pearl cartridge was feasible and anywhere near as good sound quality, so I fitted the SAS Stylus 1. It has the proprietary JICO Super Analog Stylus Series tip shape, and I was keen to try it as a replacement for a bent original in the Sumiko Pearl. You can see the details of the SAS construction here. It looks quite different to the Sumiko stylus, yet is an easy, if somewhat loose, fit into the Pearl cartridge. I mounted the 'upgraded' Pearl on my The Wand Plus tonearm, which is currently also mounted on the Amari turntable. An M2Tech Nash phonostage does a great job of equalising and amplifying the signal produced by the Pearl/Stylus 1 SAS/B combo.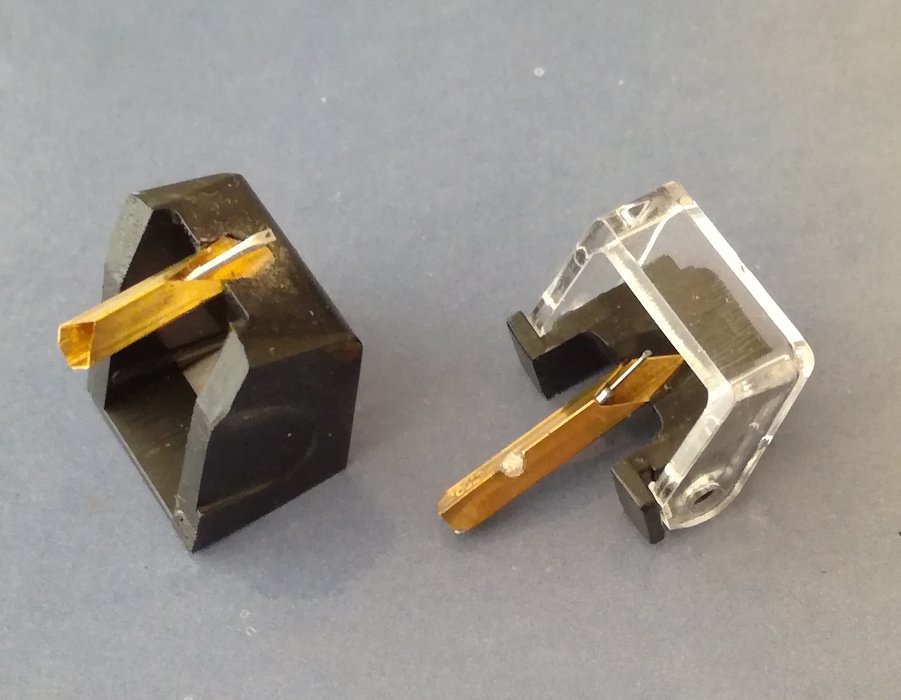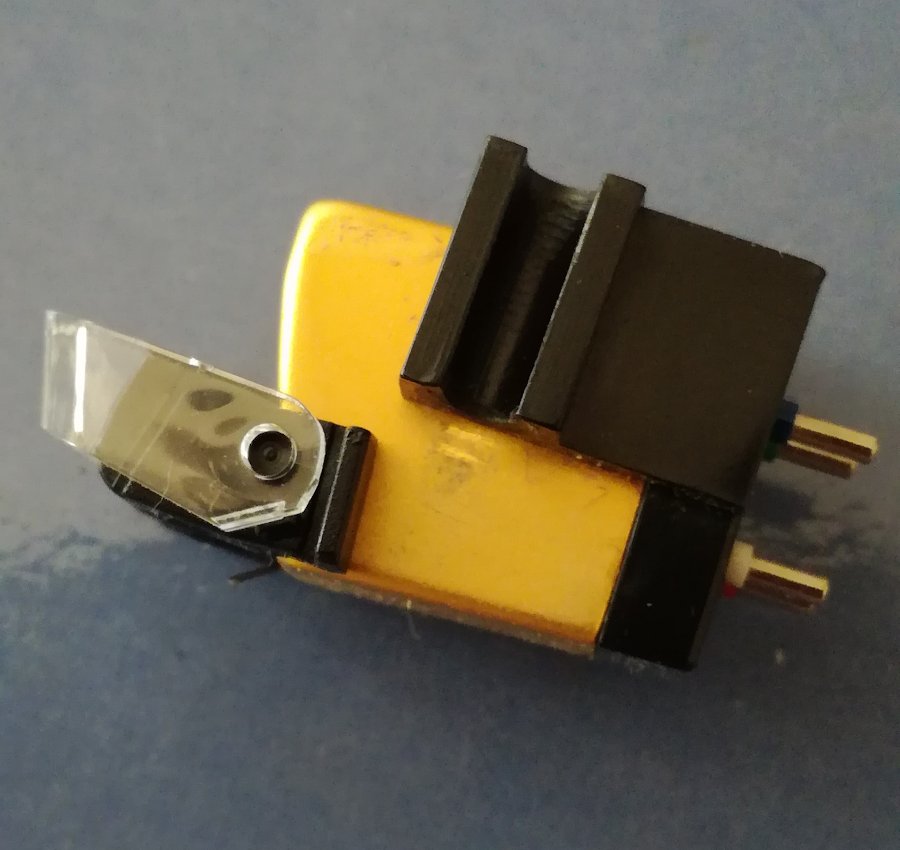 The exchange of the JICO stylus for the original Pearl stylus was initially a rescue mission, yet from first hearing it was very surprising - exciting, even - how good the 'entry level' Pearl sounded with the JICO upgrade.
Sumiko promote the Pearl with these words: "The SUMIKO Pearl is a truly unique and precious find within the sea of entry-level phono cartridges. With decades of accolades to its name, the Pearl's smooth, natural sound reproduction breathes life into any recording with poise and transparency. Its diminutive price also belies its colossal ability to pull a complete sonic picture from each record it touches". Now I recall, that's why I like what it does with my records (it was included in my cartridge shoot-out review). And now it sounds far from 'entry-level'.
With the Stylus 1 SAS/B, I got excitement, depth, moving magnet weight and balance - very listenable - I just had to play some favourites again. The Pearl may be a budget cartridge, but you can give it a substantial turbo-charge with this rather different stylus from JICO.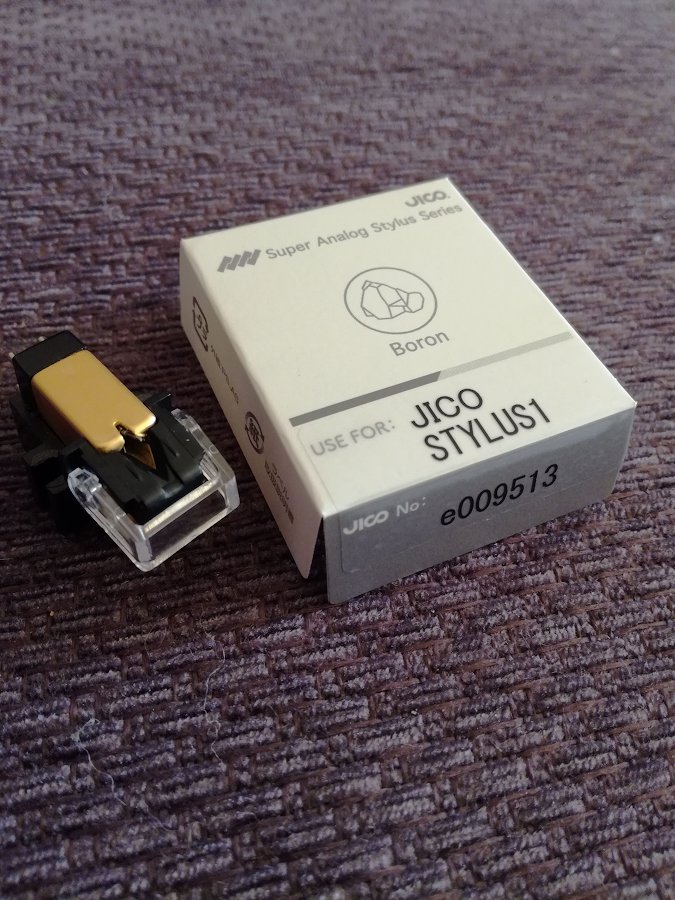 I found an original US pressing of Leo Kottke's 1972 album Greenhouse (Capitol ST-11000), and the tone of his guitar and voice are just lovely. Natural it sure is. Timbre (sonic colour) is very enjoyably believable. I was amazed how good this recording sounded, especially from a 47 year-old disc. The sound quality is full and refined, with weighty extended bass, sweet treble, and rich midrange.
So, whilst the folks at JICO are reluctant to recommend this pairing as they haven't tested the suitability, I can say that my own experience is extremely positive. I'm very happy with the rendering of music from my records. A common question in the forums is can the Stylus 1 upgrade the Pearl? Indeed, yes, it certainly does.
It seems that their radical aftermarket SAS series stylus technology has been deployed to create JICO's own high performance pickup cartridge at a very attractive price. The SETO-HORI has been auditioned by others against much higher priced cartridges (I've seen Koetsu mentioned) with favourable conclusions. I don't have the luxury of being able to do this, but I am certain that these two products elevate my listening pleasure considerably by their superior tracking. A visit to some of the forum discussions on the SAS developments confirms user experiences with this tip profile are superior to others, including Shibata.
The Japanese provenance of these products was very appealing from the outset. And I like to delve behind the products I audition to understand the origins and ethos of the design and technology. Nippon and Nihon literally mean "the sun's origin", that is, where the sun originates, and are often translated as the Land of the Rising Sun. That is perfectly appropriate for the notable musicality of these giant-killer artisan devices.
If you're committed to vinyl records, then you really need to hear these hand-crafted little rays of sunshine with the big golden shining sound. Since first contact with JICO, the hi-fi sun has indeed been rising high in my music listening, and for that I'm grateful to the Takumi for their excellent labours. Sometimes when I play a record with the SETO-HORI, my mind's eye drifts off to imagine a journey across those mountains and that big sea vista reward for weary travelers.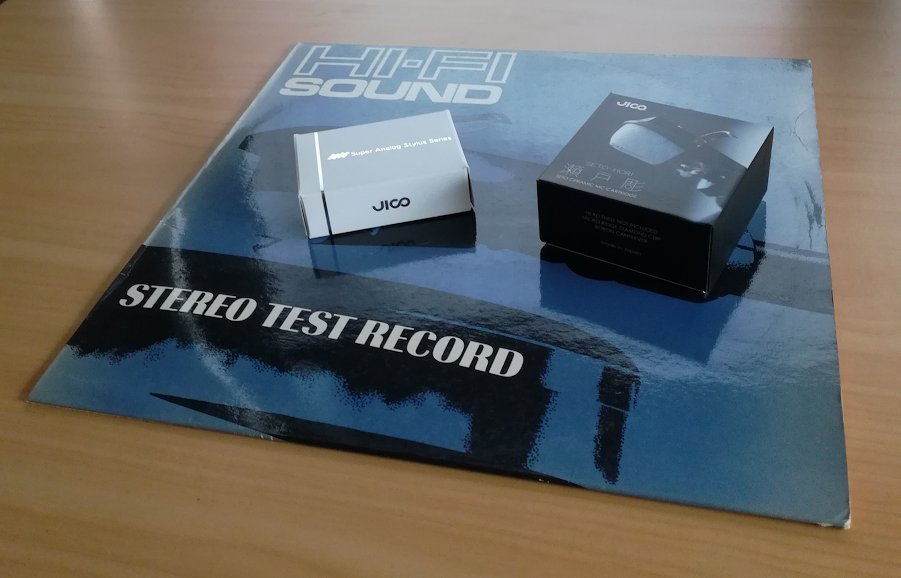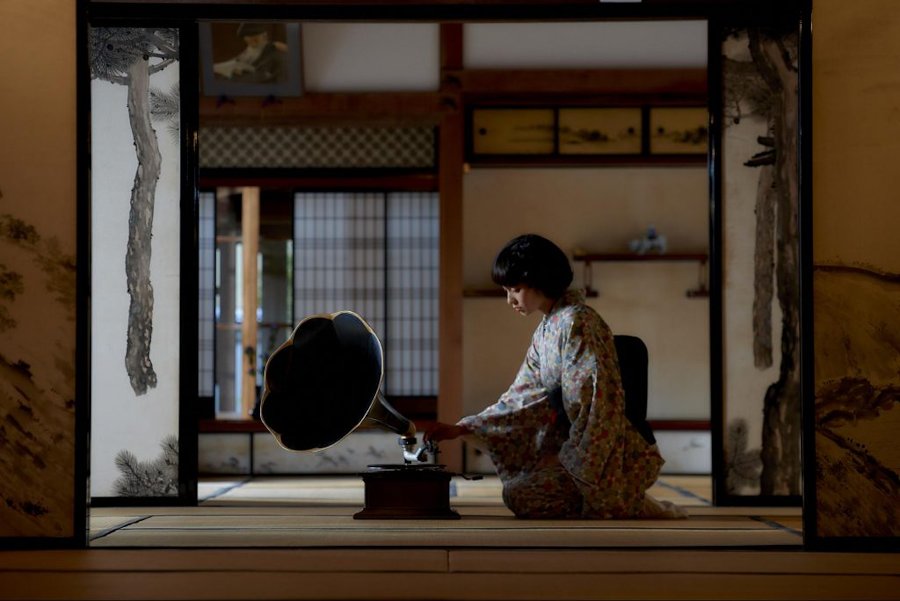 DISCLAIMER. TNT-Audio is a 100% independent magazine that neither accepts advertising from companies nor requires readers to register or pay for subscriptions. After publication of reviews, the authors do not retain samples other than on long-term loan for further evaluation or comparison with later-received gear. Hence, all contents are written free of any "editorial" or "advertising" influence, and all reviews in this publication, positive or negative, reflect the independent opinions of their respective authors. TNT-Audio will publish all manufacturer responses, subject to the reviewer's right to reply in turn.

© 2019 Richard Varey - richard@tnt-audio.com - www.tnt-audio.com
[ Home | Staff & Contacts | HiFi Playground | Listening tests | DIY & Tweakings | Music & Books ]