[ Home | Staff & Contacts | HiFi Playground | Listening tests | DIY & Tweakings | Music & Books ]
On an Overgrown Pathé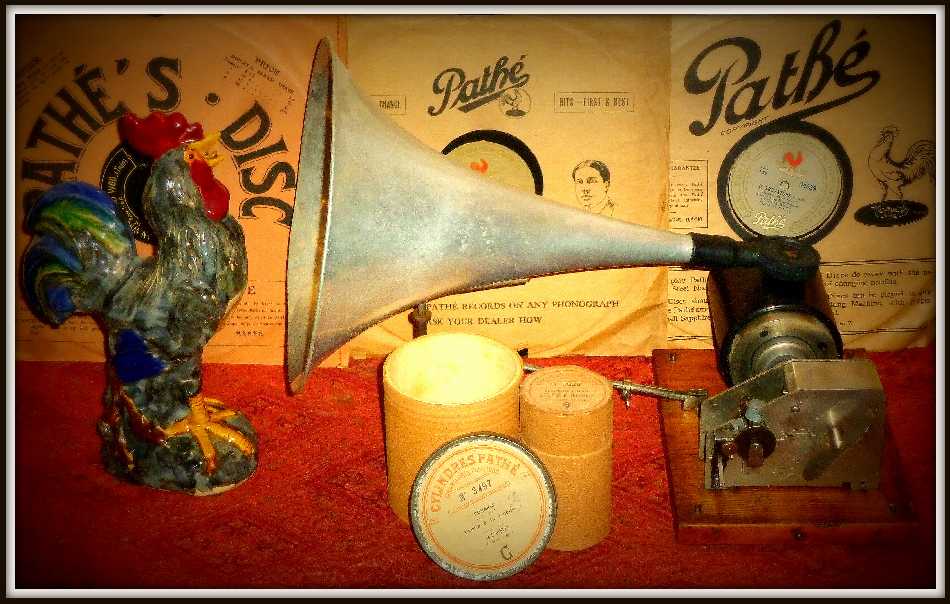 Feelin' Groovy
[Italian version]
Author: David Hoehl - TNT USA
Published: April, 2013
Well, for a long time now I've been aware
That I'm so hip the rest of the world is square.
Now I'll tell all you people, and just take my tip,
It doesn't pay to be too hip.
—"The Hip Song" Chad Mitchell Trio, Reflecting (Mercury SR 60891, 1964)
When you collect 78 RPM records, especially if you're a decidedly unathletic teenager, an excess of hipness usually isn't one of your problems, something I learned the hard way. As something of a social misfit in what we then, in the early '70s, called junior high school, I was already a couple of years into owning an old wind-up phonograph and scouring the local junk stores for shellac disks to play on it when, for the first time ever, a classmate overlooked my perpetual exclusion from the "in" crowd and invited me to a Friday night party at her house. Oh, boy, my chance to break into the big time at last! So what hot, with-it record did I bring to wow the girls? Something by one of the headliner bands of the day—Rush, Styx, Lynyrd Skynyrd, Steppenwolf? No, nothing so plebian. Instead I chose three cool minutes straight from the roaring '20s: Joseph C. Smith and His Orchestra in "The Left All Alone Again Blues."
That title would prove prophetic.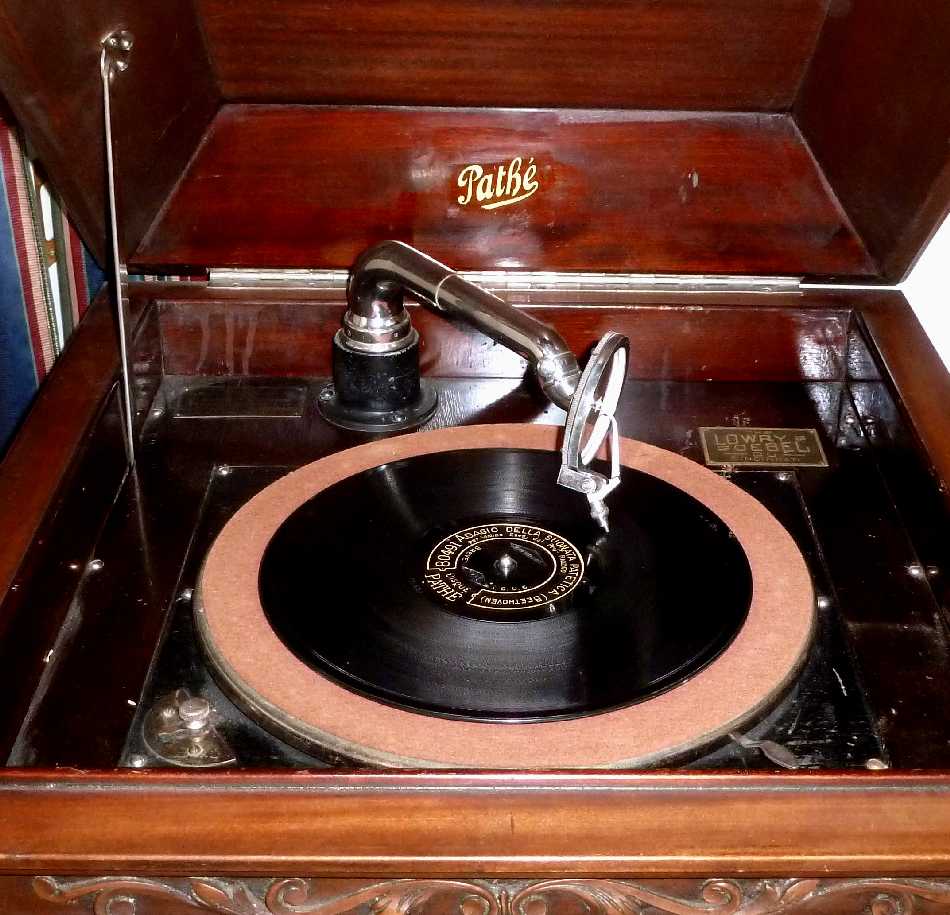 My first record playing device: a Pathéphone Model 100
Well, the joke's on my classmates. All these years later they waste their barren lives drawing seven-figure incomes as corporate executives or senior law partners or neurosurgeons, while I have a house full of musty shellac and temperamental clockwork phonographs and the honor of an invitation to write about them for TNT Audio. Oh, boy, my chance to break into the big time at last! So let's see, what hot, with-it topic shall I choose to wow readers of my first article? I've got it! Er, Joseph C. Smith and His Orchestra in "The Left All Alone Again Blues."
I guess some things never change.
Except that they do. At that fateful party, my record got played in a side room on some sort of typical '70s compact stereo unaccountably equipped with a 78 speed, probably with an LP stylus. Making allowances for the comings and goings of generalist gear, that's pretty much the casual way many play old records today, and naturally the results leave a lot to be desired. Back then, my big worry was that the equipment lacked a "mono" switch. In the several decades since, however, I've learned a lot more about records from the pre-LP era and how to play them: how a collection of different sized styli can accommodate the wildly nonstandardized grooves that come with the territory; how 78 playback equipment needs widely variable speed and compensation curves; how some grooves wiggle one way and some another and what that implies for wiring a cartridge or choosing a mechanical player; how, far from looking distinguished, a touch of grey can signal big trouble. At the party, poor old J.C.S. and His O. never had a chance—not only was their music hopelessly out of step, but its playback emphasized all the flaws and ravages of age that get in the way of people's enjoyment of early recordings. In this occasional column I plan to pass some history and tips along in hopes maybe someone else, seduced by what a well-played early recording can do, will also start a lifelong affair with the records that I love the best.
In other words, I'm inviting readers to my very own Friday night party to celebrate all the ingenuity and artistry that inventors and record producers and engineers and musicians poured into what at the time was the hot new entertainment technology. I intend to have a good time, and I hope you do, too!
Acknowledgements. All kidding aside, many thanks to Lucio and the TNT staff for giving me this opportunity. I really appreciate being invited into the TNT family, and I'll try hard not to commit too many gaffes as we get acquainted. A tip of the hat, too, to Robert Singleton, whose "On an Overgrown Path" blog inadvertently inspired my "byline" when I mistyped its title in an e-mail to a friend; of course, we both owe a debt of gratitude to Leoš Janácek, whose like-named piano suite should be much better known. So, for now, twenty-three skidoo!

© Copyright 2013 David Hoehl - drh@tnt-audio.com - www.tnt-audio.com
[ Home | Staff & Contacts | HiFi Playground | Listening tests | DIY & Tweakings | Music & Books ]