[ Home | Staff & Contacts | HiFi Playground | Listening tests | DIY & Tweakings | Music & Books ]
LaSpada Audio BL-MM-a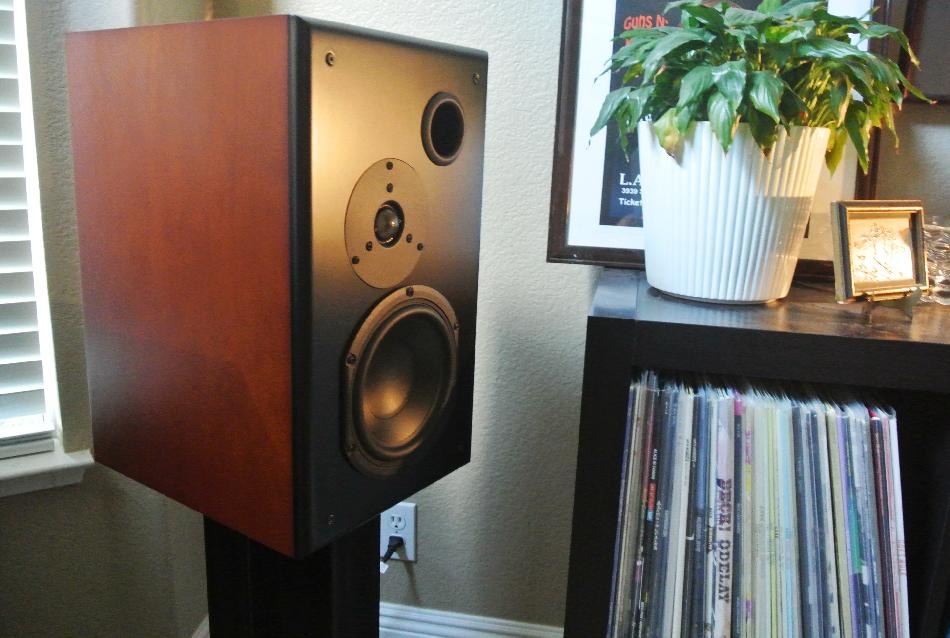 Reference monitors on a budget
[Italian version here]
Product name: LaSpada Audio BL-MM-a Reference Monitors
Manufacturer: LASPADAAUDIO - USA
Cost: $995.00 USD (Currency conversion)
(YMMV)

Reviewer: Todd Bromgard - TNT USA
Reviewed: December, 2015
Introduction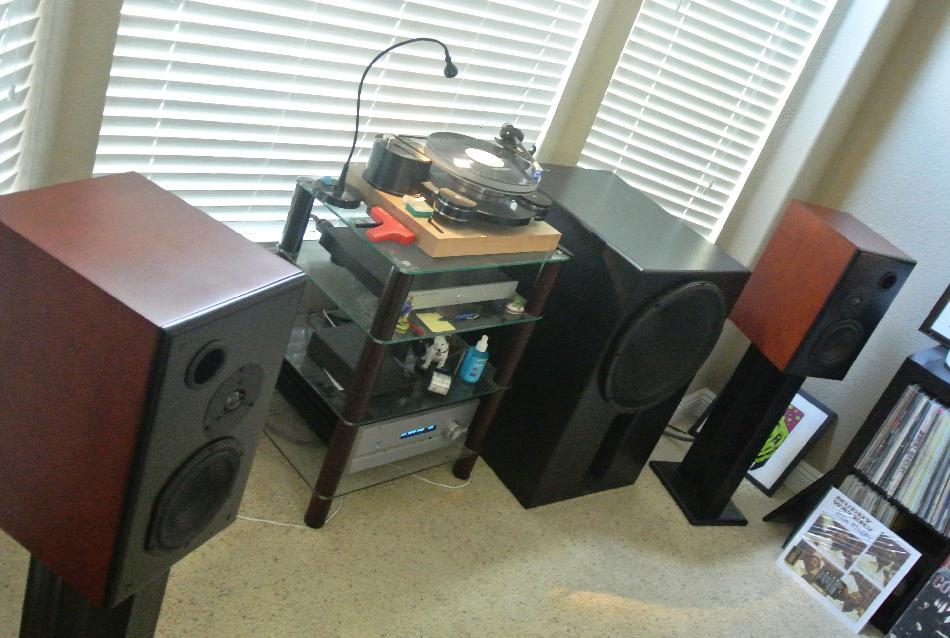 LaSpada Audio is a relatively new business making a go at building its own speakers, cables and crossovers, which they market and sell direct. Owner and principle designer at La Spada Audio, Michael Spadafora, was raised in an environment which fostered a love of music. His family includes several musicians including graduates of Juilliard. Michael learned how to play drums at an early age and quickly came under the influence of jazz, playing late into the evening with his brother on piano. Michael's love of jazz continues to this day. As a musician he believes knowing the correct timber and tone of instruments like piano, horns and the human voice, provides him insight into the design and production of a loudspeaker.
I reviewed LaSpada Audio's BL-a Bookshelf Monitors for TNT-Audio back in April, 2015, and concluded the diminutive little speakers offered a taste of high-end audio on a budget. Several weeks after I sent the review pair back, Michael Spadafora contacted me to ask if I was interested in reviewing his new BL-MM-a Reference Monitors. Michael described his BL-MM-a Reference Monitors as inspired by the Harbeth Studio 30, which retail for around $4,000 compared to the BL-MM-a Reference Monitors' $995 price. I am somewhat familiar with the Harbeths, having heard them at shows and audio shops, and have always been impressed with the ease of which music flows from the speakers. Spadafora's talent as a speaker designer was evident in the BL-a, and I was interested to hear what he could do with a few more dollars.
Description
The BL-MM-a Reference Monitors combine a 1 1/8 inch silk tweeter and a 6 1/2 inch polypropylene woofer using LaSpada Audio designed crossovers and speaker wire. My sample came in cherry wood veneer which was very well finished, even the rear of the cabinet was completely finished. The speakers are ported in front and use magnetic fasteners to hold the grills in place. The magnets are a nice touch, and made removal of the grills quick and easy. The speaker has a high end look and feel.I performed the pseudo scientific "knuckle-rap" test to see if I could detect any resonance coming from the cabinet. It only took a few hard raps to conclude the BL-MM-a Reference Monitors felt and sounded virtually resonance free.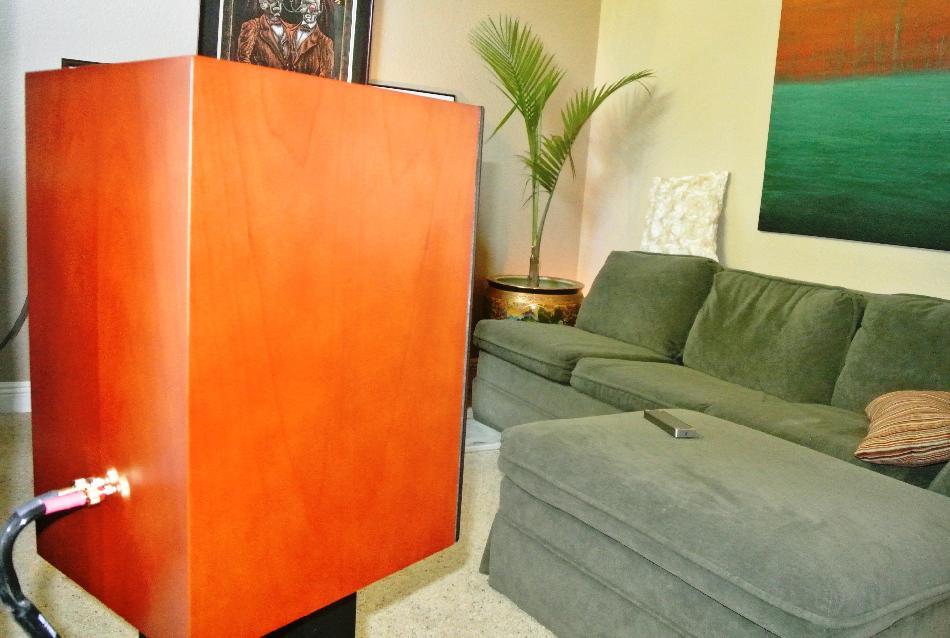 I placed the BL-MM-a Reference Monitors on 24 inch high steel stands filled with kitty litter to add weight and reduce resonance. I played with positioning the speakers quite a bit, and it took some time to get the best sound dialed-in, but once I did the soundstage snapped into place. I ended up with the speakers placed approximately 5 feet from the back wall, which is about 1/3 out into my listening room. I listened to the BL-MM-a Reference Monitors almost exclusively with the speaker covers off.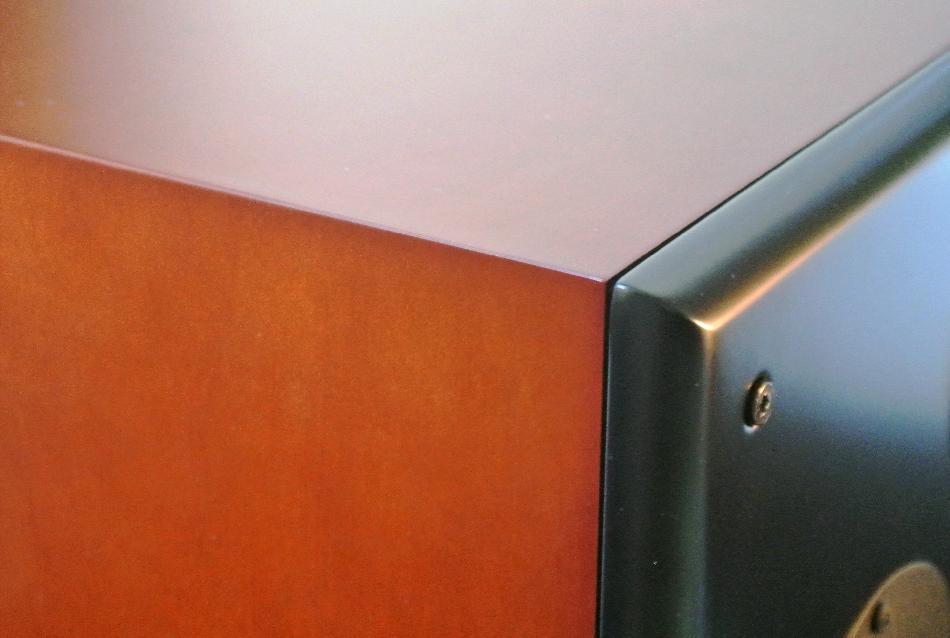 Specifications
According to LaSpada Audio's website the BL-MM-a Reference Monitors have the following specifications:

Tweeter: 11/8 inch silk soft dome
Woofer: 61/2 inch Peerless HDS Polypropylene
SPL: 90 db
Power: 5 – 150 watts
Impedance: 8 Ohms
Tuned front port
3-way speaker terminals
Magnetic grills
22 x 9 x 14 inches

Listening
One of my favorite classical recordings is the Juilliard String Quartet playing Beethoven's Op 131, on RCA's Living Stereo "Shaded-Dog" label. The BL-MM-a Reference Monitors have a rich tone and informative mid-range. The sound of beautifully recorded violins, viola and cello came through with their sweet growl fully intact. I found it easy to get lost in the music and play record after record of nothing but stringed instruments. The BL-MM-a Reference Monitors produced a beautiful mid range tone with a dynamic presence which compares to what I have heard from other more established, expensive speakers.
Jazz sounded wonderful when listening through the BL-MM-a Reference Monitors. Easterly Winds on Blue Note Records with Jack Wilson on piano and Lee Morgan on trumpet. The sound of the horns is full and detailed, with a dynamic energy that starts and stops on a dime. The BL-MM-a Reference Monitors let the music flow and did a fine job at conveying the event captured on the recording. Again, I was impressed with the BL-MM-a Reference Monitors' ability to provide lots of mid range detail, clarity and speed without being fatiguing of time.
Vocals were equality impressive when played through the BL-MM-a Reference Monitors. On The Trinity Sessions by Cowboy Junkies, Margo Timmons' soulful, sultry voice can be heard to reverberate off the walls of the small church where the recording was made. But I detected slight sibilance when Timmons hit high notes. I recently adjusted my phono pre-amp when I switched cartridges and I loaded it too high. Once the adjustment was corrected, the sibilance disappeared. Margo Timmons sang with clarity and detail.
The Trinity Sessions by Cowboy Junkies highlights another attribute of the BL-MM-a Reference Monitors I haven't mentioned, they virtually disappeared as the source of sound. Music emerged, independent of the speakers, with a good sense of width and depth. I would describe the presentation of the speaker to be slightly laid back, like sitting in the seventh pew of a church, rather than first pew.
I had a great time listening to Passion, Grace & Fire by John McLaughlin, Al DiMeola and Paco DeLucia. The music was recorded live with each musician in the center, right and left channels, respectively. The BL-MM-a Reference Monitors did a credible job recreating the complex music and keeping all of its parts separate. The recording is very dynamic. The trio softly strum their six-string flamenco style guitars, when suddenly a loud slap on the body of a guitar comes from the left channel, then a stomp on the floor from the right, initiates a fierce guitar assault, which will leave you wondering if there is actually more than three men playing on stage. The BL-MM-a Reference Monitors kept the musicians in place on the virtual soundstage whether playing loud or quiet, and did a good job at recreating the dynamic, start and stop on-a-dime, style of guitar playing for which these three musicians are known.
I really wanted to test these small two-way speakers, which after all is the purpose of a review, so I put on Red Hot Chili Peppers' Stadium Arcadia, a favorite of mine. It's an all analog recording recorded live with minimal overdubs. It makes for a great spin. I've seen the band several times, the first in 1987, at the University of Arizona, where I had just enrolled as a freshman. They played in the student union and attracted a small crowd of very entertained students including me. I never would have guessed at the time I was listening to future members of the Rock and Roll Hall of Fame. But I digress.
Can the BL-MM-a play Red Hot Chili Peppers at rocking high SPL? No. But that's okay, no speaker with a 6 ˝ inch driver can, at least none I know. But the BL-MM-a wasn't meant to produce deep bass, and doesn't try to. Instead the focus is on producing smooth detailed highs and mids. While they might not be able to play deep bass, when located in an appropriate sized room they are punchy, and can play just deep enough to lay down the foundation for music, regardless of genre, including the Red Hot Chili Peppers.
Upper end extension on the LaSpada BL-MM-a Reference Monitors while good, ultimately falls short compared to more expensive designs. I had on hand Usher Audio BE-718 speakers with beryllium tweeters. Through the Ushers, individual notes can be heard with attack, presence and decay fleshing out each note. The BL-MM-a Reference Monitors just could not display the same inner detail and transparency as the Ushers. But that's to be expected, the Ushers are way more expensive. Put in context, the BL-MM-a tweeter provides clean, detailed, non-fatiguing highs.
How about the Harbeth Studio 70 from which the BL-M-a are inspired? Harbeth has received many positive reviews in the audio press for its various speakers. One reason for such praise is the speakers' ability to reproduce the human voice with uncanny naturalness and clarity. I did not have a pair on hand for head to head comparison, I wish I had. But compared to my aural memory of the Harbeth models I've heard, including the Studio 70, the BL-M-a Reference Monitor resembles the Harbeth's midrange detail and purity of tone, but lacks the inner detail resolving power and upper end extension of the more expensive models.
The BL-MM-a Reference Monitor makes a good showing and represents great value in its own right, and its weaknesses become apparent only when compared to more expensive models.
Conclusion
I enjoyed my time with the BL-MM-a Reference Monitors, a classic two-way speaker, which uses high quality, well-integrated drivers housed in an attractive cabinet. They virtually disappear as a source of sound as music emerges detached and independent from the speakers. The clarity and detail of the midrange rivals more established, more costly designs. Bass performance, while limited, is punchy and tuneful. The BL-MM-a Reference Monitors are another worthy product from LaSpada Audio.
Highly recommended.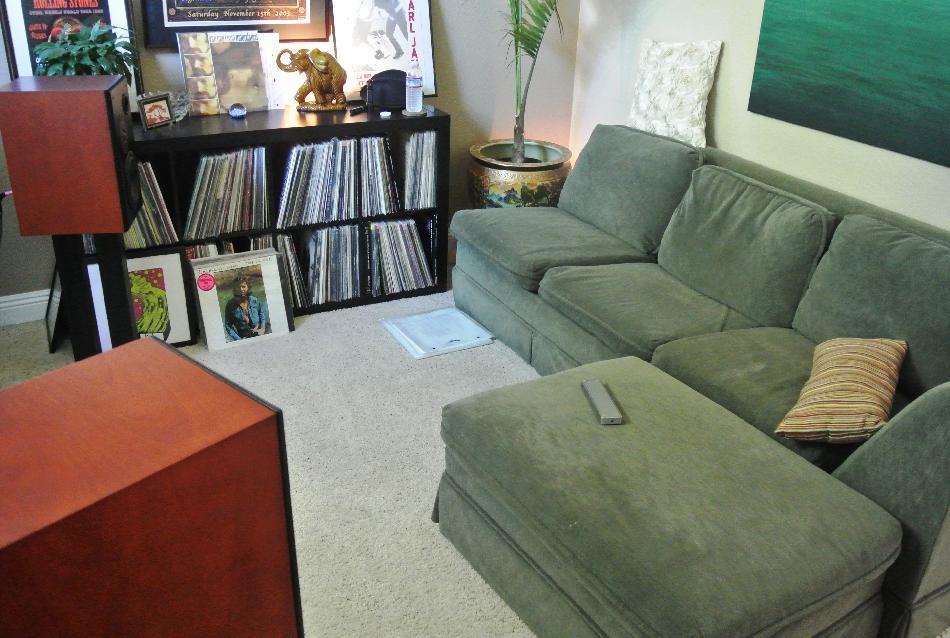 © Copyright 2015 Todd Bromgard - todd@tnt-audio.com - www.tnt-audio.com
[ Home | Staff & Contacts | HiFi Playground | Listening tests | DIY & Tweakings | Music & Books ]