[ Home | Staff & Contacts | DIY & Tweaks | Listening tests | HiFi Playground | Music & Books ]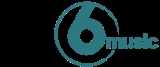 BBC6 MUSIC
new world record:
The New
Longest Suicide Note in History!

Producer: British Broadcasting Corporation
Channel: BBC6 Music on digital
Author: Mark Wheeler - TNT UK
Authored: March 2010

I was listening to Jon Richardson's final BBC6 show on Sunday morning, March 3rd; it was exciting to hear a version of Jimi Hendrix's Bleeding Heart newly released as the single form the new album, and which version I could not be sure if I have heard before. Before the tune ended it was interrupted by playback of a listener's rambling voicemail about making a sculpture of the presenter using butter, in the style of the Mount Rushmore sculptures of American Presidents.
My partner commented "Where else would you have heard that tune on daytime radio and who else would have the rude ignorance to interrupt it with this drivel. I'm not surprised this station is being axed."
"Something like this happens every time I turn it on in daylight so I end up changing stations within 20 minutes", I reply.
Predictably we swapped stations but sadly not to a music station as there isn't one on Sunday morning in the UK; there are some that pretend but are just more of the lightest of light entertainment with a few predictable tunes thrown in compressed beyond the pale. Needletime in that Sunday morning BBC6 show show was considerably exceeded by driveltime. The musicians union and the record companies used to insist on a strict needletime limit until it dawned on them that this was not competition but free advertising better than they could ever buy. No such restriction exists anymore except in the minds of the presenters and producers.
"Why is the old scribe going on about this so much?" Challenge plebs, stage left,"This is his third rant on the dire quality of one soon to be defunct radio station."
Because this is a symptom of the contempt for music listeners now felt by the industry and the media. According to many, in 2007 BBC6 were told to dumb down BBC6 daytime to attract more women, I kid you not. That a former Woman's Hour presenter who seemed at one time to espouse feminism, should be heading a service that is widely rumoured to have such a policy is an indictment of the attitude of women in the corporation to their sisters, one of whom very close to me would be ready for a confrontation with the BBC's general attitude to women these days. Commercial broadcasting and the music industry majors have long been, sometimes overtly, contemptuous of their customers, taking their cue from H L Mencken's
"No one ever went broke underestimating the taste of the...public."
Mencken was referring to the "American public" because he happened to be there, but the entertainment industry seem to have have taken this as a global mission statement. I like tosh in its place; when I'm exhausted from work and wish to flake out, there's nothing better than TV like The Simpsons, Family Guy, the beautifully staged Art Deco Poirot nonsense and My Name is Earl, but when my brain is in gear I want to be stimulated not somatised.
The urge for great music and the promise thus offered by a whole channel devoted to music and music related information lies deep in the soul of anyone who has committed time and money to building the best audio system they could accommodate. TNT-audio readers are exactly the audience who would have supported BBC6 music, made it their main radio or internet feed, and bought cds, blu-rays, high quality downloads of what they hear. The music industry would have a new outlet for musical genres not currently served by the FM stations and their global internet platform. BBC6 music would have been the ideal place for first hearing well recorded music releases like we review here at TNT-audio. BBC6 Music would have opened the BBC brand to a new global audience who would have bought products from the BBC publishing arm and become more aware of the UK as a source of culture and music. Everybody could have been a winner.
But BBC6 Music was a disappointment. It is a symptom of the value, or lack of value, now placed by global media conglomerates on high quality music.
From its first broadcast on 11th March 2002 until last week's closure announcement, BBC6 Music has been broadcasting the longest suicide note in history. This is sad in the week that British politician Michael Foot died, as the phrase was coined to describe his 1983 election manifesto, when his party collapsed in the polls. Having held this record for 27 years it is particularly unfortunate timing that Michael Foot's record should fall to BBC6 Music in the week of his death. He was a fine orator by all accounts who would have probably fought hard to regain his world record.
A few old stalwarts at the top of the the cultural influence tree still find a place for opera and the pre-twentieth century classical repertoire, often at quite high quality. However, even the FM transmissions of BBC Radio 3 can still be compromised by low-cal landline feeds to the FM transmitters when multi-channel demand is heavy. Those many of us, I know we're here as I meet them at gigs, met them in record shops when they still existed, and hear from our readers, have yearned for years for a proper music station. One that would sound like after dark BBC Radio 1 and BBC Radio 2, sound like the late great John Peel and Alexis Korner, the alive and well like Radcliffe and Maconie, like Don Letts, like Bob Harris, like Mike Harding, like Liz Kershaw, and airing recordings of John Peel and Alexis Korner's shows and sessions. Best of all trawling through that vast goldmine of the BBC library.
Why does no one in big organisations have the faintest idea what people actually want from these organisations that we are funding, either directly in cases like the BBC and the music business (licence fee for the former, product purchase for the latter) or indirectly in commercial advertising funded broadcasting. We the audience want a limited number of mass appeal lowest common denominator fodder channels on radio and TV and a larger number of specialist outlets to appeal to various specialisms. The former cost BIG BUCKS per show because of celebrity, but can be very broadcast at low quality. However, the latter can be cheap to make at high quality (highbrow equals low appearance fees) then broadcast at high quality to an appreciative audience.
Also Sprach the listener
Because the BBC is a publicly funded global brand whose Royal charter insists on quality, on principles and on accountability:
"The [BBC] Councils have the following remit... to be consulted on all relevant proposals that are required to be subject to a Public Value Test by virtue of any Framework Agreement."
Delivering music on a specialist music station at a broadcast standard that fails to offer the resolution necessary to convey the majesty and nuances of music
>BBC Radio Derby, a local FM station, that's also available online, handle the music and chat balance perfectly for local radio. The morning show with Shane O'Connor manages the right balance of local gossip, topical comment and music, but when darkness falls the talk to needletime ratio remains but the tunes shift a gear giving Derby and online listeners tunes like those I heard tonight on The African Caribbean Experience hosted by Steff and friends. BBC6 Music didn't manage anything different from this so as national fodder it doesn't cut it. A national music station, not a national light entertainment station has to manage something different from this or it has absolutely no reason to exist. There was a BBC "Light Programme" but it was replaced by Radio 2 in 1967 for good reason.
So BBC governers, just get back to your core business and use some of that digital bandwidth FOR A HIGH QUALITY MUSIC STATION delivered at above 320kbs. Give listeners a station that concentrates on the music and hires only the knowledgeable presenters who are more interested in music that the sound of their own voice reading inane texts.
Radio enjoyed while writing this rant

BBC Radio 1, BBC Radio 2, BBC Radio 3, BBC Radio 4 and BBC Radio Derby all on FM
BBC 7 on DAB

if your recordings, cds, lps or hi-res downloads demonstrate above average sound quality or interesting performances,
Whether you're a recording studio, label or artist,
I promise I will plug your recordings mercilessly.
Audio is pointless without great music so if the industry wants my money, offer me some quality product!
© Copyright 2010 Mark Wheeler - www.tnt-audio.com
[ Home | Staff & Contacts | DIY & Tweaks | Listening tests | HiFi Playground | Music & Books ]