[ Home | Staff & Contacts | HiFi Playground | Listening tests | DIY & Tweakings | Music & Books ]
April 2018 editorial
Shure discontinues production of phono products!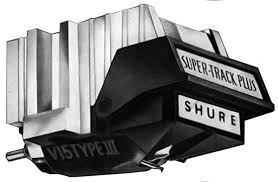 Author: Lucio Cadeddu - TNT Italy
Published: April, 2018
During the last 20 years we have reviewed Shure cartridges several times, ranging from the bottom to the top of their catalogue. And their V15 is one of our favourite carts of all time! Last September we published an article titled "Shure is out of the 78 RPM business", announcing the decision of the international giant of cartridges to quit production of 78rpm carts and stylii. The reasons, then, were the following: 1) Extremely poor annual sales; 2) Suppliers of key M78S components have gone out of business. Or so they claimed. Hence, it might not be a surprise the fact that, less than one year later, it seems Shure is going to quit production of any kind of phono component! After 90 years in this business, their press release sounds a bit sad:
In recent years, the ability to maintain our exacting standards in the Phonograph Cartridge product category has been challenged, resulting in cost and delivery impacts that are inconsistent with the Shure brand promise. In light of these conditions, and after thorough evaluation, we have made the difficult decision to discontinue production of Shure Phono products effective Summer 2018.
See the whole announcement directly on the official Shure website. However, it seems Shure isn't going to leave the HiFi market, indeed they announce:
Shure will continue to bring reputable, high quality products to market and we look forward to meeting and exceeding customer expectations on our current and future offerings. As Shure expands into new markets and product categories for audiophiles, our enduring commitment to premium performance and technological innovation will remain at our core.
Now the question is: which are these new markets and product categories for audiophiles? Digital gear, maybe? Streaming devices? It is quite strange (and rather disappointing, let me say) that Shure leaves the analogue market now that vinyl sales are growing faster than ever. Perhaps production costs have risen and Shure is no longer able to maintain the same high quality/price ratio for which its products have been famous for decades.
Actually, we'll never know the real motivations that lead to this. We can just accept the decision and purchase carts and stylii till supplies last. As for aftermarket stylii, do not forget that there exist alternatives to the original gear, for example those made by Ed Saunders (see our review) and Jico in Japan.
In any case, Le Roi Est Mort, Vive Le Roi! (The King is dead, long live the King!)

Copyright © 2018 Lucio Cadeddu - editor@tnt-audio.com - www.tnt-audio.com
[ Home | Staff & Contacts | HiFi Playground | Listening tests | DIY & Tweakings | Music & Books ]