[ Home | Staff & Contacts | HiFi Playground | Listening tests | DIY & Tweakings | Music & Books ]
August 2018 editorial
Deezer HiFi now on Google Assistant

Author: Lucio Cadeddu - TNT Italy
Published: July, 2018
Are loudspeakers becoming smarter and smarter? And, if yes, in which sense? Well, now we have powered loudspeakers that can interact with us and answer our questions. For example, you can talk to them and ask to play a certain playlist. Or ask anything else, they connect to the web and retrieve all the answers and infos you might need. Think of them as a sort of personal assistant like Siri, Alexa, Google Assistant or Cortana, all integrated inside a loudspeaker.
Why could this be related to HiFi? It's easy. Smart speakers will become not only smarter and smarter, but also better and better sounding. Some of them have a line output that can be connected to our home HiFi systems, as well. The market is becoming flooded by many different products, just to name a few: Amazon Echo, Google Home, Apple HomePod, JBL Link, Sony LF-S50G, Harman Kardon Invoke, Polk Audio Assist, Onkyo G3...
Until a week ago these devices could use streaming services like Spotify, Amazon Music etc. to deliver music on demand. That was compressed music, though. On July 10, Deezer, one of the leading streaming services, has made it possible for Google Assistant to play the FLAC files delivered by the Deezer HiFi lossless service. This way, any smart speaker which uses Google Assistant as human interface could be able to play high quality uncompressed music (FLAC, more precisely). Deezer HiFi with the Google Assistant includes:
True lossless FLAC quality at 16-Bit / 44.1 kHz
Unlimited listening to over 36 million HIFi tracks
Tell the Google Assistant to play Flow, a personal soundtrack that uses smart data and algorithms to play familiar favorites and new unheard tracks
Use voice commands to find and play albums, artists, playlists, tracks, genres
Deezer for HiFi is now available in four new markets: US, Canada, Italy and Australia, in addition to existing markets including the UK, France and Germany.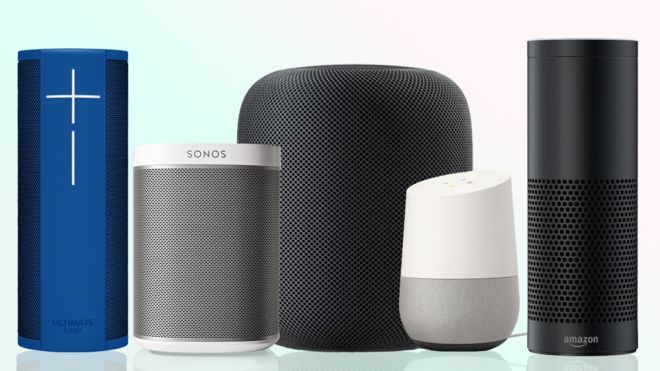 From our point of view, it is reassuring to see that HiFi quality hasn't been forgotten, it means here's still a demand for good audio reproduction, even on "smart" devices. It is not impossible to foresee, in the near future, that HiFi components will be integrated with personal assistants so that we can ask our system to play what we wish without losing audio quality.
We are already becoming familiar with network players and streaming services on our mobile phones and PCs, so it is not strange to plan a wide diffusion of these new technologies even on real HiFi components, like amplifiers and active loudspeakers. Will it take ages? I don't think so, several HiFi companies are already designing and releasing their "assisted" loudspeakers.
WE ARE THE BORG. LOWER YOUR SHIELDS AND SURRENDER YOUR SHIPS. WE WILL ADD YOUR BIOLOGICAL AND TECHNOLOGICAL DISTINCTIVENESS TO OUR OWN. YOUR CULTURE WILL ADAPT TO SERVICE US. RESISTANCE IS FUTILE. :-) [cit. Star Trek]

Copyright © 2018 Lucio Cadeddu - editor@tnt-audio.com - www.tnt-audio.com
[ Home | Staff & Contacts | HiFi Playground | Listening tests | DIY & Tweakings | Music & Books ]