[ Home | Staff & Contacts | HiFi Playground | Listening tests | DIY & Tweakings | Music & Books ]
August 2021 editorial
[RIP] Our reviewer Chris Templer passes way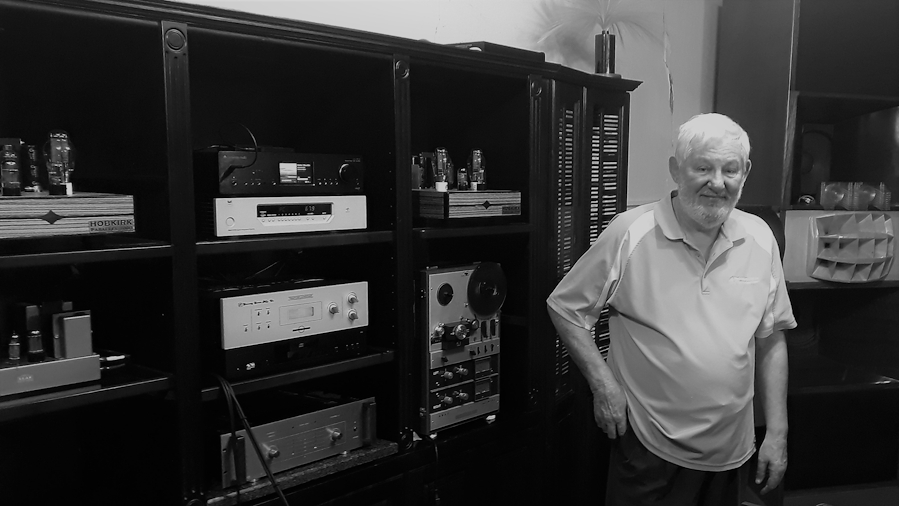 Author: Lucio Cadeddu - TNT Italy
Published: July, 2021
Our heartly appreciated Chris Templer has sadly passed away, at 74, on July 27, after being hospitalized for a stroke in the early hours of the morning of the 6th of July. This was a shock for all of us, since he was well and full of new ideas for upcoming reviews and DIY articles.
Chris started writing for us in 2013 and we can't express in words how much we will miss him and his articles. He was a truly passionate and generous man and an extremely expert audiophile as well. His controversial point of view on snake oil filled high end components was truly entertaining as were his giant loudspeaker DIY designs.
A few days before the stroke hit him, he mailed me a plan for five or six upcoming articles on new DIY designs and, sadly, these will never see the light. As generous and witty as he was, he always shared his views and ideas with our internal staff mailing list. He never forgot to express his enthusiasm for being part of the TNT-Audio family and having the chance to share his opinions with our community.
Now, we can just thank him for all of his work here at TNT-Audio. reading his bio here on TNT-Audio and listening to this long interview with him, organized by the HiFi Club Cape Town last February, is perhaps the best way to celebrate him. We will miss you, Chris.

Copyright © 2021 Lucio Cadeddu - editor@tnt-audio.com - www.tnt-audio.com
[ Home | Staff & Contacts | HiFi Playground | Listening tests | DIY & Tweakings | Music & Books ]