[ Home | Staff & Contacts | HiFi Playground | Listening tests | DIY & Tweakings | Music & Books ]
December 2021 editorial
Hearing impaired unite! Knowles & Lucid Hearing Enable Hearing Aid Premium Audio Performance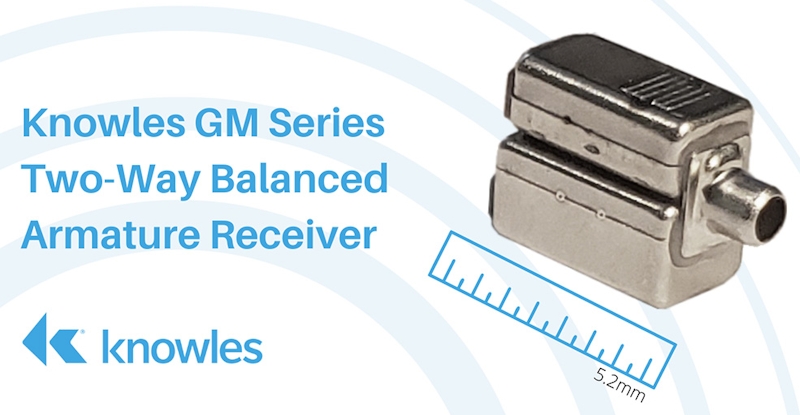 Author: Lucio Cadeddu - TNT Italy
Published: November, 2021
In my latest November editorial, devoted to Bose SoundControl™ Hearing Aids, I concluded my ramblings with a wish: audiophile-quality hearing aids, for serious music listening, since the Bose product was aimed at speech only. Well, after few days, the good news arrived!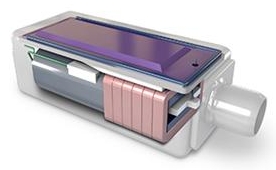 Knowles Corporation, a market leader and global provider of advanced micro-acoustic microphones, speakers, audio solutions, high performance capacitors and RF products, has just announced the availability of a new series of receiver, a two-way balanced armature product (see pic at the right), specifically aimed to enable hearing health applications to deliver audiophile-quality music performance. Partnering with Lucid Hearing®, a market leader in hearing aids, they designed and released the Westone Audio High Fidelity DWT, a premium hearing aid with a "Receiver in Canal" (RIC) that delivers audiophile quality sound. Lucid Hearing is the parent company of Lucid Audio, which also owns consumer audio focused brands such as Etymotic Research (acquired in 2018, maker of excellent earphones, see our review of the ER-4S) and Westone (acquired in 2020, maker of pro in-ear and studio monitors), hence they know a thing or two about high quality professional audio.
The new Knowles GM series balanced armature receiver is a full-range driver that provides discreet size for comfortable fit, battery life for all-day wear, and - as they claim - "unprecedented sound clarity, especially important for enjoyment of music". Jon Kiachian, Vice President and GM of Knowles Hearing Health Technologies said "Today, for the first time, people with hearing impairment can listen to music the way it should be heard. As the inventor of the modern hearing aid receiver and leading supplier of balanced armature drivers to professional musicians, Knowles is the ideal partner for a hearing health leader, Lucid Hearing, to join forces with to deliver premium music quality in a hearing aid for the first time."
Hence, here we are, our wish has come true. Even if hearing impaired (sooner or later our ears will leave us in the dust) we will still be able to hear high quality music as it is intended to be.

Copyright © 2021 Lucio Cadeddu - editor@tnt-audio.com - www.tnt-audio.com
[ Home | Staff & Contacts | HiFi Playground | Listening tests | DIY & Tweakings | Music & Books ]