[ TNT | Who we are | Listening tests | HiFi topics | HiFi Shows | Tweakings | Inter.Views ]
Holiday Music
and Seasonal Thoughts
Author: Scott Faller
Published: December 2001

Christmas Around the World
Holiday Bits
Well, that time of year is upon us once again. To each of us, the holidays mean something a little different. It seems that no matter what your beliefs are, this time of year brings the celebration of family, life, and happiness.
Depending where you stand on our tiny, fragile planet, you and your families celebration may be a little different than the other people that are reading this.
Whether you celebrate harvest time with Kwanzaa, the end of the month long fasting in Eid Al Fitr, maybe you make the re-affirmation to live by Gods commandments during Hanukkah, or you celebrate the birth of Christ with Christmas, or maybe you've recently joined in the seasonal festivities with the rest of us and Hoteiosho brings gifts and cheer, this time of year is special for nearly everyone.
Thankfully, technology has progressed to the point where our tiny world has gotten even smaller. With a few keystrokes or the push of a few buttons, we can talk to anyone, anywhere as long as there are phone lines. Technology has helped to bring down the barriers that political and religious adversaries spent so many years building. We now know that people are just people, regardless of race, beliefs or their proximity to some imaginary line.
Anyway, it seems since the beginning of time, no celebration is complete without music. Somehow it sets the mood. The season we are in is no exception. This time of year, more than any other, the music really plays a big part in our enjoyment of the holidays.
All over the world, people are decorating in anticipating the festive days ahead. Seasonal music is being played by all of the holiday vendors and radio stations. So why don't we, the audiophile community, help to get people in the mood too. Except we'll do it just a little better than everybody else. We know what the music is supposed to sound like. Lord knows our systems put most others to shame, so why not show them off with some really well recorded seasonal music.
In my families case, we celebrate the birth of Christ. The music I play around these holidays spans the years and all genres. I try to pick quality recordings but I don't necessarily limit my family and visitors to the "traditional" songs that everybody else listens to. Hey, I'm always being accused of trying to give everybody an education in music, so why should I stop for Christmas? :-)
So, let's talk Christmas music
More than anything, I'm wanting to give you guys out there an idea of some music that you might not have thought about before. That's not to say that I don't have some of the more common Christmas releases, it's just that I thought this might be an opportune time to cover some of the music that you might never have thought about buying.
At the very top of the list is probably one of the best recordings you may ever find. Cantante Domino on Proprius (PRCD 7762). This is available on both vinyl and CD, I have them both and treasure each. This exquisite recording was made in 1976 in Stockholm. It was made (I am assuming) in a cathedral and recorded with just two microphones onto a Revox A77 reel to reel. The music is primarily organ and chorale. The recording is extremely lifelike. You would almost swear you were there. On the vinyl, side one is music of praise but side two is all holiday music. One of the most stunning versions of Stille Nacht (Silent Night) that you will ever hear, is performed by a small mixed choir. It sounds like there are about eight voices. Don't let the organ and chorale scare you away. This is just magnificent music and absolutely befitting the season. Oh, if you have never heard chorale music live before, you have no idea what you are missing. Go to your local college, I'm sure they are doing Christmas concerts. You won't regret it.
Next we come to Organ and Chimes by Robert Rheims, Merry Christmas in Carols, Rheims Records 7706. Most people will be unfamiliar with this, it's not the easiest piece of vinyl to find. It was released on red vinyl which looks pretty cool on my acrylic platter. The music is played on a Wurlitzer pipe organ and cathedral chimes as accompaniment. Again the recording was done with just two microphones onto an Ampex deck. The recording quality is quite good. Robert has recorded all of your traditional favorites. This one always gets a lot of compliments from the guests we have over during the holidays.
Next up is Hallmark presents Joy to the World. In the late 1980's Hallmark produced a really good piece of vinyl. This release features the London Symphony Orchestra with Placido Domingo, Leona Mitchell, Placido Jr, and the London Voices. Placido and Leona are just fabulous. Placido's rendition of Ave Maria is stunning, though it's not quite as good as my oldest daughter does it :-) (seriously)
Now for something just a bit different. Christmas in the Old World, released by Philps (PHM 200-036). Though the recording quality isn't on par with the others I have mentioned, this record is a great listen. The fine folks at Philips recorded some great holiday music from nine different counties around the world in their native tongue. Each of these seasonal songs are unique to it's country of origin. Just to give you a few of the selections, they have recorded Accorro A Betlemme (Let's Hurry to Bethlehem) from Italy, Nar Det Jul Igen (It Is Christmas Again) from Sweden, or O Du Frohliche (Wonderful Christmas Time) from Austria. This album is a great listen.
Lets get a little more contemporary with this one :-) Christmas with Bing Crosby Nat King Cole and Dean Martin, Capitol SL-6925. Here we are getting to some of my favorite male vocalists. The recording quality of this release is very good. During the 50's and early 60's these guys dominated the market with their vocal renditions of every song imaginable. This album is no different. It's loaded with all the Christmas classics. A couple of real standouts are Nat King Cole's version of O Holy Night and Dean Martin's version of White Christmas. Boy, does this take me back a long time :-)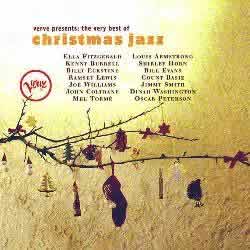 Christmas Jazz
Just this year Verve released The Very Best of Christmas Jazz, 314549067-2. It's a compilation of the biggest jazz artists that recorded for Verve. There are some great interpretations of your holiday favorites. Kenny Burrell adds his sultry guitar flavor to the old Johnny Moore tune Merry Christmas, Baby. Louis Armstrong with the Commanders do a really cool song called 'Zat You, Santa Claus? Did you know Mel Torme co-wrote "Chestnuts Roasting" made famous by Nat King Cole? It's actually called The Christmas Song. Ol' Mel lends his velvety touch to his unique version of this song. And finally, if you are a Coltrane fan, he just obliterates Greensleeves. There is nothing traditional about this one anymore :-) Great stuff if you are a jazz lover, plus it's on Verve so you know the recording quality is very good.
Now if you enjoy the guitar sounds of traditional American music, the late John Fahey produced several albums called Christmas Guitar (Volume 1, 2, etc). I have Christmas Guitar Volume One, released on Varrick VR-002. If you've ever listened John before, you know his folksy, down home style of playing is absolutely unique. This release is no different. He interprets all of your favorite Christmas classics in only the way John could. It's a great listen.
Here's one that's a great listen too, do you remember Band Aid, Do They Know it's Christmas? This was the Bob Geldof album that was recorded by dozens of (then) superstars of the mid 80's. The proceeds of the album went to provide famine relief in Ethiopia. The performers on this release were a Who's Who of the big hair bands. Some of the more notable performers were Sting, Bono, Simon Le Bon, Boy George, Paul McCartny and Phil Collins just to name a few. It's always fun to give this a listen and try to pick out the singers.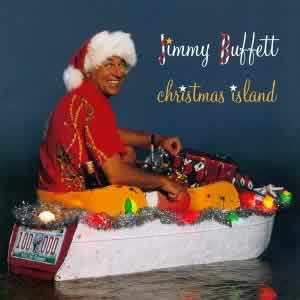 Christmas Island
Moving into modern days, I'll finish up with one of my absolute favorites. I'm a Parrot Head from way back (even before there were Parrot Heads). A few years ago Jimmy Buffet released a Christmas album called Christmas Island, MCA-11489. What else would you expect from Jimmy? He's recorded a bunch of classics, plus a few new ones, that are just great. Just like all of his recent releases, this one has a distinctive tropical flavor. A couple of my favorites are Jimmy's version of Mele Kalikimaka and one of his originals, Ho Ho Ho and a Bottle of Rhum. This one is sure to be a hit with all of your guests. This one, I absolutely recommend for everybody, it's great fun. In fact, I like this one so much, I listen to it year round :-)
So.......
Well, as you can see, I haven't tried list all of the great holiday music that is out there, I just wanted to get you thinking about this holiday season. Maybe some of this music will help get you and your loved ones in the Holiday mood.
Pull out some of your favorite holiday music and really start listening to it. Not just the music, but the words. Remember what this season is really about. It's not this big commercial entity that modern days have brought us. It's about family, friends and devotion to our individual faiths.
Do yourself a favor, next time you are out buying presents, don't just walk buy that guy ringing a bell looking for holiday donations. Stop, get out your wallet, give him some money along with a big smile. Wish him Happy Holidays.
If that doesn't work for you, while you are in the store, go to the toy department and buy some goodies then go to the children's clothing department and buy a few outfits. Take these by one of your local charities and help make a few kids holiday season a little brighter.
Ok, that doesn't work for you either. How about this, When you are out buying food for your seasonal celebration, buy and extra bag or two of groceries for those who can't afford them. There are plenty of service organizations around you that will make sure that the needy families get the food.
Speaking of service organizations, I was member of Kiwanis International for a lot of years. We were one of many groups that took food to the needy. You have no idea how truly grateful those in need are when you deliver a few bags of food and some presents for the kids at Christmas time. This is something you have to experience in person, words can't describe the emotions you feel when help out people who really need it. It's like no other feeling in the world. You just glow with pleasure inside knowing that your modest prosperity allowed you to help someone less fortunate.
Make a promise to yourself, this year and every one in the future, make a sacrifice. Don't buy that piece of vinyl you want so bad or that pair of interconnects that would just sound great. Instead, give that money you were going to spend one yourself to someone who needs it far more than you do. That, or better yet, volunteer your time to a service organization and deliver food and gifts to the needy.
Believe me, your soul will thank you for the experience.
Happy Holidays everybody.
Main System Used
Turntable – Systemdek 2x2, Rega RB 250, Expressimo Mods, Rega Elys
CD Player – Arcam Alpha 8se, HDCD
Pre-Amp – Lazarus Cascade (tubed and hot-rodded)
Tri-Amped with Spectro Acoustics gear
- Tweeter Amp – 200sr, 100 wpc @ 8ohm, (heavily modded)
- Mid Range Amp – 202, 100 wpc @ 8ohm, (heavily modded)
- Woofer Amp – 500r, 250 wpc @ 8 ohm, (heavily modded)
Active Crossover – Sony 4300 (discrete)
Interconnects and Cables,
- DIY, silver plated copper with teflon insulation,
- TNT Bullet Spikes
© Copyright 2001 Scott Faller - https://www.tnt-audio.com
[ TNT | Who we are | Listening tests | HiFi topics | HiFi Shows | Tweakings | Inter.Views ]