[ Home | Staff & Contacts | DIY & Tweaks | Listening tests | HiFi Playground | Music & Books ]
January 2011 editorial
The price of true independence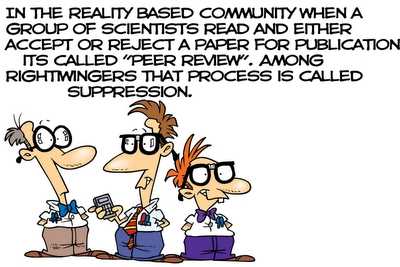 Reviewing methods!
Few months ago we launched a contest on our discussion forum as we were searching for new reviewers. Our international forum has nearly 4,000 members worldwide, not a negligible amount if you consider it is a Yahoo group, with subscription under approval and strictly private archives. This means Google can't index the discussions and, hence, the forum posts can't be found casually by browsing the 'net. Our subscribers learnt of its existence via the TNT-Audio website or thanks to friends' advice. This means our forum members know the magazine, our philosophy, our 15 years of history, our approach to HiFi and...our independence.
Becoming a TNT-Audio reviewer, considering our requirements, isn't an easy decision. We ask for complete independence, that is to say, no ties to the commercial side of this hobby. We need motivated people, ready to give strong support to the cause, hence people ready to write for free, willing to contribute to the magazine with a reasonable rate of articles per year. Moreover, we need people with a reasonable knowledge in the audio field, with decent writing skills.
In the past we had reviewers who just wrote 2 or 3 articles then either disappeared, became members of the audio industry or decided to write for other publications (because of lack of payments here, maybe). We will clean our list of staff members very soon, so to state clear who really makes something relevant for TNT-Audio and who doesn't.
Our contest generated few good proposals so we're happy to announce we will have three new reviewers on board, two from the UK and one from Australia. Well, it seems the UK departament of TNT-Audio will take the lead sooner or later :-)
Anyway, this contest generated also a couple of proposals from members of the audio industry, that we gently rejected, of course. Why? Well, we believe that reviewing any HiFi component is a difficult task: it is hard to switch off prejudices, personal beliefs and preferences so to be in a position to write a review in the most objective way as possible.
Of course, a listening test will never be 100% objective, at least one should try to write down a list of pro's and con's, not repeat what has been written on the product glossy brochure. Now, if one is a member of the industry, how can he reasonably review something from his competitors? Someone can say only professionals (i.e. HiFi designers/engineers) can judge other professionals' work and products. One can even say this is the method used by scientific publications, the so-called anonymous peer review system. Summarizing, a scientific paper is evaluated by anonymous colleagues who give the editor of the journal an idea of how good the paper is, suggest its publication or decide it is not good or new enough. The reviewers do not know the author's identity and, moreover, any identifying information is deleted from the document before it is submitted to the reviewer.
You see: this procedure can't be applied to audio reviewing: you know what you are reviewing and the manufacturer knows the reviewers (most of the times). In any case, even anonymous peer reviewing has its weak points (see an interesting paper on Nature).
The only way to avoid this short-circuit is to have truly independent reviewers and editors: experts who have no links with the industry. This can't automatically produce objective reviews but, at least, minimizes the risk of contamination between the evaluation process and market pressure. Of course, having independent reviewers isn't a sufficient condition. The magazine itself has to be independent from the market, hence it shouldn't have any advertising support. Otherwise it would be impossible to publish negative reviews of products highly advertized on the magazine itself. One can succeed a couple of times, but in the long run it won't work, as Companies have no suicidal tendencies and will cut financial support after a couple of negative or not 100% positive reviews.
You'd be surprised to know how many members of the industry are even HiFi reviewers. We don't think this is reasonable. For this reason our editorial board will always be composed by few, selected audiophiles who will declare what they do for a living. This is a crucial point for us.
Another crucial point is independence from readers, as well. When someone pays to get a service he can somehow try to influence the service itself. We wish to remain free to write what we want, even things many readers don't want to read (see our recent articles on HiFi cables and vintage gear).

Finally, don't believe those who say managing a popular online magazine is too expensive to be made without financial support. This is false, and we prove this statement day by day with our uninterrupted web presence of more than 15 years. The bottom line is that true independence is still possible (nobody said it was easy), the rest is just business as usual.
Business as usual is also a beautiful ballad by Gary Moore, sadly passed away a week ago because of a heart attack, at the age of 58. A sad coincidence this song belongs to his album titled Dark days in paradise.

The pink crucifix with the ivory Jesus I wanted
The man with the blood on his hands as I ran from the river
Kissing my cousin, before they took her to the graveyard
Trembling at night from the violence I heard from my bedroom

These are my memories
These are my memories, coming home

Called up at school 'cause my hand wasn't there to say "present"
Running the gauntlet outside the Club Rado at dawn
Rory and me without a spare string between us
Catching the last bus halfway through "I'm so glad"

These are my memories
These are my memories, coming home

Philip and me and "the brush" riding round in a transit
The Bailey, the Strangley's, the smoke and the speed and the acid
I lost my virginity to a Tipperary woman
A heart that was broken, but it wasn't the first or the last time

These are my memories
These are my memories, coming home

Under the wings of the man they called Green, I found freedom
Three children, one wife, a twist of the knife and a scandal
Divorce, separation, some kind of salvation came lately
So many have gone, but I know it's just business as usual

These are my memories
These are my memories
These are my memories
These are my memories
These are my memories
These are my memories, coming home

These memories keep coming back
These memories keep coming back
All those years ago
All those years ago

© Copyright 2011 Lucio Cadeddu - direttore@tnt-audio.com - www.tnt-audio.com
[ Home | Staff & Contacts | DIY & Tweaks | Listening tests | HiFi Playground | Music & Books ]