[ Home | Staff & Contacts | DIY & Tweaks | Listening tests | HiFi Playground | Music & Books ]
January 2012 editorial
Tommy Jenving R.I.P.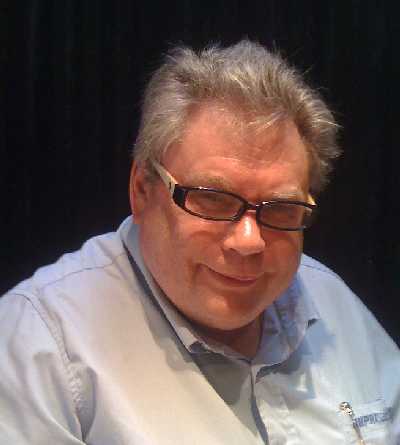 Tommy Jenving, founder and CEO of Jenving/Supra Cables, passed on November 10th 2011 at the age of 66. I've published way too many of these sad news this year, definitely.
I met Tommy on the Internet since our early days online. Among cables Companies, Supra Cables/Jenving was one of the first to put online a website. I published an interview with him in 1997, and that was one of the first interviews on TNT-Audio. He was such a gentle-mannered, kind and helpful man! He sent me the first run of the Ply 3.4 S loudspeaker cable they made, and I positively reviewed those back in 1999. We also reviewed many other cables from Supra/Jenving (EFF-I, Sword, Rondo, check our list of cables reviews for more links), always getting good results, especially in terms of consistent quality/price ratio. All of their products were/still are reasonably priced. Moreover, there's a highly welcomed scientific approach to their design and construction, no snake-oil/unobtanium stuff here.
This is because Tommy was mainly a scientist, he had that down-to-Earth approach to cables which is very rare to find among cable makers. More science, less marketing was his credo. He wished to measure differences, to prove his theories with the support of numbers and facts.
Unlike many other cables Companies they make their own cables at home, with proprietary processes and spooling/winding machinery.
Tommy started making HiFi cables in 1976, so he can be considered, by all means, the pioneer in this field! Nobody believed cables could make a difference in the '70s. He started with his Classic 2.5 mm2 speaker cables, then Classic 4.0 and Classic 10.0...the cables revolution started this way. Oh yes, there was the first Monster Cable speaker wire, as well, but that appeared in the market two years later only (1978)!
Classic 2.5 cables were thicker than usual, standard, figure-8 cables and made use of many, extremely thin, OFC copper strands.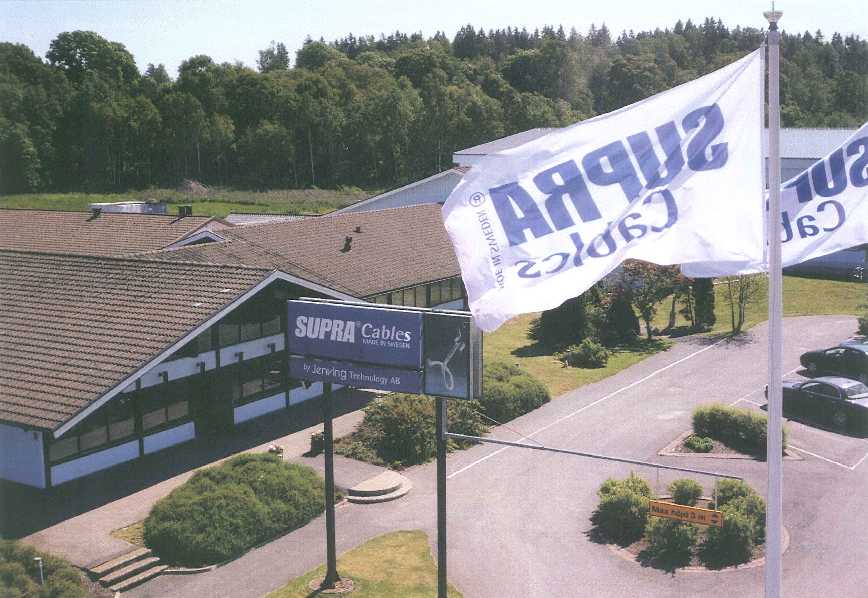 Supra plants in Sweden
Actually, my very first special HiFi cables were Supra Classic 2.5's! These made a huge difference when compared with the classic figure-8 thin cables I was using those days. Hence, I owe him a lot, since thanks to his products I discovered the difference a loudspeaker cable can make. I was shocked and amazed at the same time.
I still have Supra Ply 3.4S, Supra EFF-I and Supra Trico cables at home as I use them for comparison with other products or with our own DIY designs. I still use two short runs of my first Supra Classic 2.5 cable to connect the speakers of my mini-desktop system (Trends Audio TA 10.1 or NuForce Icon, connected to a pair of Cambridge SoundWorks loudspeakers).
Tommy Jenving won many awards worldwide. In Sweden, he received the award for "The Entrepreneur of the Year 2003" and the "Arken Award 2008 for Lifetime Achievement" for his involvment and contributions to Swedish Hi-Fi & Hi End industry in the last 30 years. Just 2 years ago Tommy was selected as "Sweden's Greatest Hi-Fi Personality".
In the YouTube video below Tommy Jenving explains his ideas about cables and a bit of the history of his Company. This interesting interview has been made by Audiogon. Hope you enjoy it as much as I did.
NOT TO MISS! Tommy Jenving explains his ideas about cables!
© Copyright 2011 Lucio Cadeddu - direttore@tnt-audio.com - www.tnt-audio.com
[ Home | Staff & Contacts | DIY & Tweaks | Listening tests | HiFi Playground | Music & Books ]