[ Home | Staff & Contacts | HiFi Playground | Listening tests | DIY & Tweakings | Music & Books ]
January 2021 editorial
Blue eyes, baby's got blue eyes, like a deep blue sea...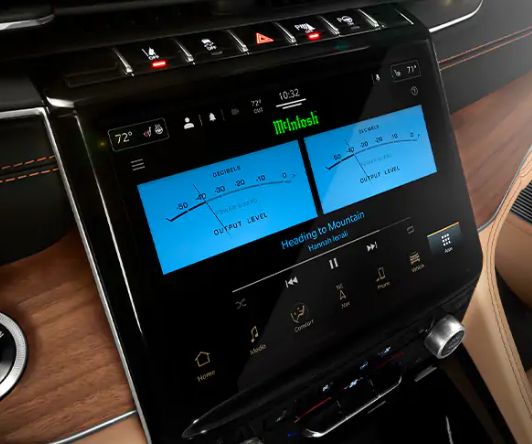 Author: Lucio Cadeddu - TNT Italy
Published: January, 2021
Elton John's song "Blue eyes" might have been written with McIntosh blue VU meters in mind. Or maybe not. Who cares? We'll never know. The fact is that those blue meters have always been so damn eye-catching for generations of audiophiles worldwide! They are McIntosh's most iconic signature.
Would you like to have a pair of these on your car stereo system? A dream? Dream no more. The all-new Jeep® Grand Cherokee L is the first production vehicle with a McIntosh audio system in almost 20 years, and it comes with two huge blue VU meters!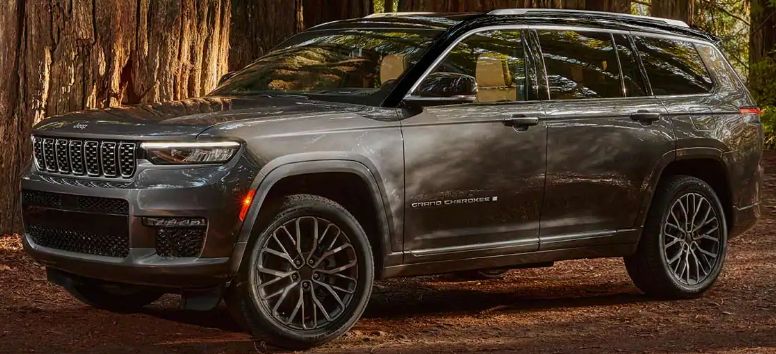 McIntosh engineers constantly worked alongside their Jeep colleagues to ensure the real McIntosh sound was going to be reproduced inside the car cabin. Not an easy task, as you can imagine! The final result is the MX950 audio system, equipped with the usual styling cues such as illuminated McIntosh logos, metal ridged control knobs, and aluminum frames. You also get blue backlit logos on the door speaker grilles while the subwoofer grille is emblazoned with the McIntosh Mc logo as it appears in McIntosh Monogrammed Heatsinks™. The system is precisely tuned in such a way that every seat has its own sweet spot with finely-tuned bass. The specs are impressive as well: the MX950 is a 17 channel system delivering up to 950 watts of power in 12 optimized locations, with 19 custom-designed speakers and a 10-inch subwoofer. Puzzled? Don't be. More precisely, the system consists of:
Front Dash Coaxial Speakers: 3.5" Midrange and a 1" Tweeter
In-Door 6" x 9" Woofers
Rear In-Door Coaxial Speakers: 3.5" Midrange and a 1" Tweeter
Rear Surround Coaxial Speakers: 3.5" Midrange and a 1" Tweeter
10" Dual Voice Coil Subwoofer
The 17 channel amplifier is equipped with the famous McIntosh designed and patented circuit Power Guard® that prevents speaker clipping by monitoring both input and output signals and adjusting the input level to avoid clipping, while preventing harsh sounding distortion. The custom speakers use the LD/HP® (Low Distortion/High Performance) shorting circuit that lowers distortion and increases power handling.

In other words, this is a true high performance McIntosh system, custom tailored for this particular car. Guys, I assume it sounds fantastic. But those VU meters and their dance might be extremely distracting while driving, at least for us audiophiles! Right?

Oh well, I think I'll stay with the rudimental Porsche PCM dashboard system I have on my 911 ;-) Why? It has no distracting VU meters and, what's best, it is always switched off, since I prefer the music coming from the rear engine bay. Flat 6 music at its best. Blue eyes do not apply, unless they sit in the passenger seat...

Copyright © 2021 Lucio Cadeddu - editor@tnt-audio.com - www.tnt-audio.com
[ Home | Staff & Contacts | HiFi Playground | Listening tests | DIY & Tweakings | Music & Books ]