[ Home | Staff & Contacts | HiFi Playground | Listening tests | DIY & Tweakings | Music & Books ]
July 2013 editorial

In memoriam: Ray Dolby passes away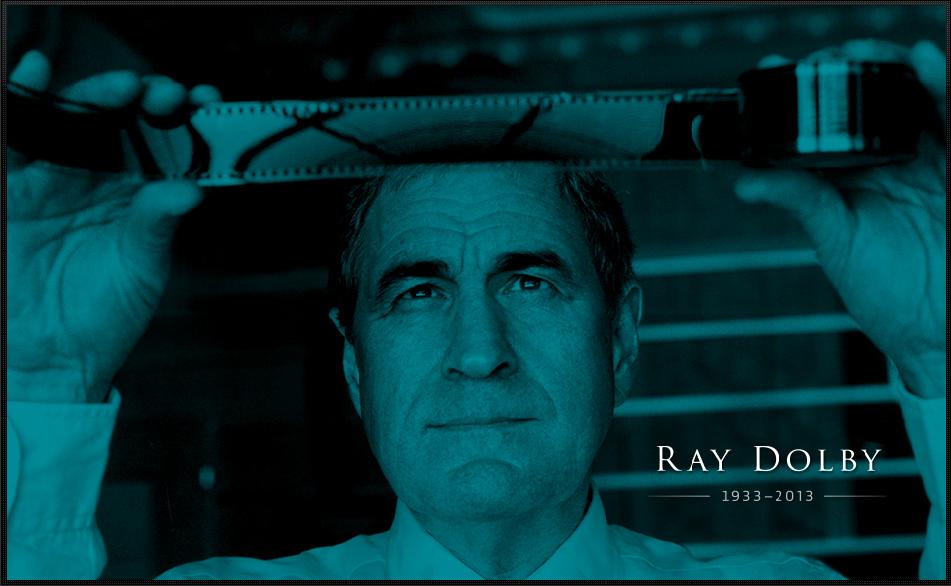 Ray Dolby passes away (1933-2013)
Author: Lucio Cadeddu - TNT Italy
Published: September, 2013
In the last two years many legendary audio pioneers passed away: Jim Marshall, James Bongiorno, Edgar Villchur, Tommy Jenving...and now even Ray Dolby, at the age of 80.
He founded the Dolby Laboratories back in 1965, when he was 32. In the same year he invented the Dolby NR System, which is a noise reduction circuit that reduces tape noise (primarily hiss) on reels and, later, cassettes. The patent for this invention was filed four years later. The first product Dolby Labs produced was the Dolby 301 unit which incorporated Type A Dolby Noise Reduction, a professional compander-based noise reduction system. Persuaded by Henry Kloss, Ray Dolby decided to release a commercial versions of the noise reduction system (Dolby B was introduced in 1968, followed by Dolby C and Dolby HX).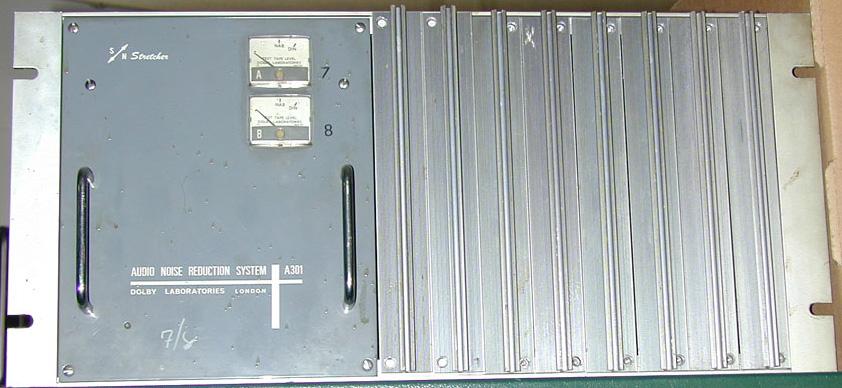 Dolby A 301
This was the invention that gave him worldwide fame but almost ten years before, from 1952 to 1957, he was mainly responsible for the development of the electronic aspects of the Ampex® videotape recording system. But there's more! He holds more than 50 US patents, and has written papers on videotape recording, noise reduction, and long-wavelength X-ray analysis. A pioneer, a researcher, an unstoppable inventor.
In 1976, Dolby moved the Dolby headquarters to San Francisco and thanks to another patent, filed seven years before, he revolutionized the quality of audio on movies. His innovation was a system aimed at improving the quality of dialogues on movies, which were normally mixed with the soundtrack (and hence often masked by high frequency sounds). The first movie to exploit the Dolby System was Kubrick's A clockwork orange (1971), which used Dolby noise reduction on pre-mixes and masters, but still a standard optical sound track on release prints.
In 1975 Dolby released Dolby Stereo, which included a noise reduction system in addition to extra audio channels. The first film with a Dolby-encoded stereo optical soundtrack was Lisztomania (1975). Later a commercial version of this, called Dolby surround was available to audio and video enthusiasts. The rest is history!
Nowadays, Dolby's inventions are used worldwide on soundtracks, and everywhere noise reduction is necessary.

Ray Dolby on the development of Dolby Noise reduction system (thanks to the AES)

© Copyright 2013 Lucio Cadeddu - direttore@tnt-audio.com - www.tnt-audio.com
[ Home | Staff & Contacts | HiFi Playground | Listening tests | DIY & Tweakings | Music & Books ]