[ Home | Staff & Contacts | HiFi Playground | Listening tests | DIY & Tweakings | Music & Books ]
Hardly anybody bought the Velvet Underground's records,
but almost everybody who did went on to form a band - [Brian Eno]
In Memoriam
Lou Reed
Rock & Roll Pioneer...
Maveric...
and poet, photographer, artist, actor, champion of the underdog...
Editorial by: Mark Wheeler - TNT UK
Published: November, 2013
Walking on the wild side
Where to start?
"How about at the beginning?" suggest plebs, stage left.
We'll start at the end. Lou Reed died, aged 71, on Sunday 27th October 2013, following complications from a liver transplant last year. He was with his third wife, the performance artist Laurie Anderson at their Long Island NY apartment. Lou Reed's legacy is impossible to overestimate. Brain Eno's quote at the page top attempts this feat, but falls short. The hyperbole spouted since his death contradicts patchy record sales and concerts attended only by hardcore fans. Yet on Monday, BBC Radio 4's flagship news 'Today Programme' had Lou Reed death bulletins every half-hour; every senior UK national politician vies to be on that heavyweight political show, yet its primary story was the death of an elderly rock singer/guitarist/composer.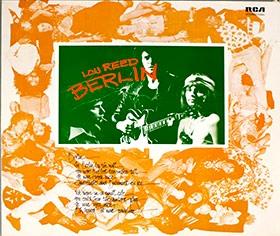 Lou Reed emerged, as though fully formed, in 1965 with material that formed the core of the Velvet Underground's 1967 debut album, ostensibly produced by Andy Warhol. Warhol certainly contributed the wherewithal and the splendid 'peel slowly and see' album sleeve and promoted VU as part of the Exploding Plastic Inevitable. Lou Reed's dry voice, superficially atonal but actually deeply expressive, drew contemporary comparisons with His Bobness, Bob Dylan. Lou Reed commented, throughout his career, that rock music was expected to be such a basic primitive art form, a "mutant child medium" that anyone who'd come along "with even half a mind" would dominate the intelligent end of the rock spectrum.
Back at the beginning, your old scribe first began to take notice of Lou Reed when a school friend loaned his copy of the newly released Berlin album. Although disliked by Velvets and Transformer fans alike, on hearing Berlin, it was obvious that here was something so original that it was a watershed moment. Journalists and critics didn't warm to Berlin though, with its themes of drug abuse and domestic violence in a rock opera narrative of an imploding relationship. Your then youthful scribe made the Velvet Underground & Nico his 5th LP purchase after auditioning all the Lou Reed related merchandise in a local record store (Gould's TV in Wolverhampton according to the price sticker), which is why record shops are so important. Lou Reed's recent outing Lulu, a song cycle concentrating on the fictional archetypal Weimar republic prostitute portrayed by Louise Brooks in the 1928 movie Pandora's Box, returns to Berlin decadence, bringing his solo career to a neat circle.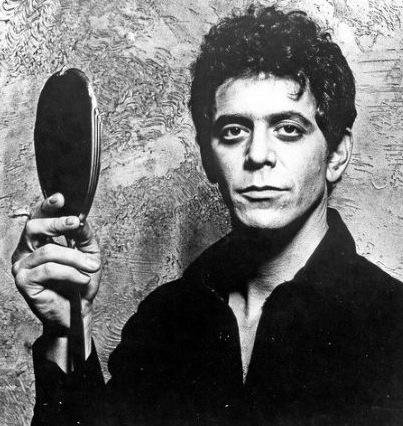 Of course, before Berlin, Lou Reed had already had a hit single with the David Bowie produced Walk On The Wild Side, garnering regular airplay on BBC Radio1 daytime radio, whose strict censorship policy had clearly missed references to transvestites and oral sex, and reaching number 10 in the UK singles chart. This first hit single from Transformer, the David Bowie produced second solo album, was one of its 10 songs, all dealing with subject matter rarely previously contemplated on vinyl. The oft covered Perfect Day, featured on TV commercials and a charity cover charted at Number 1 in 1997, a quarter of a century after the original was recorded. A third track from this same debut solo album, 'Satellite of Love' also reached number 10 in 2004, over 32 years since its first release.
Lou Reed set a pattern for his solo career when he followed Transformer with Berlin. The cheeriest track on the album is the closing 'Sad Song', a requiem for the doomed relationship whose destruction was annotated in the previous tracks. Critics hated it and Lou Reed was deeply hurt and never forgave them for that, so Lou kept his distance or treated them with superficial contempt. He'd dropped out of the music business for 2 years after the Velvets split, persuaded by long time fan David Bowie who'd referenced Reed on Hunky Dory and who also lifted Mott The Hoople's career from the doldrums with All The Young Dudes, released the same year. Hence, the commercially successful and superficially upbeat Sally Can't Dance was followed, after a triple vinyl live hiatus of Rock & Roll Animal (double LP) and Live (single LP) from the same gig, was followed by Lou Reed's most infamous outing, Metal Machine Music. Despite claims that Metal Machine Music was an attack on his record company or less dedicated fans, Lou Reed stated in interview on the BBC that, "He knew every note and sound... on that record".
Heroin
Lou Reed's apparent glorification of Class A drugs earned him opprobrium from many quarters. The lyric to Heroin was originally written by Reed before the Velvet Undergound formed. It became one of the tracks that epitomized the VU. However, the genius of Lou Reed is the way he allowed this song to evolve with society's developing relationship with opiate abuse. On the Velvet's debut, Heroin echoes the 60s image of lowlife decadence, live performances often simple and acoustic, while the change to a sophisticated performance and production of the same song on the mid 70s Rock and Roll Animal parallels the descent into opiate abuse of the superstars of the rock world of the day. The only tour poster gracing your Old Scribe's listening room is a signed print of the 2011 tour poster deemed dated and sexist or ironic, depending on the viewer. Lou Reed could not stop himself.
As someone who works in mental health, your Old Scribe will avoid the cod psychology of eulogies that draw attention to the appalling legacy of Lou Reed's adolescent experience of the mental health system as an instrument of social control, when the adolescent Reed was given ECT to 'cure' him of adolescent rebellion and bisexual inclinations. He described the experience thus, "They put the thing down your throat so you don't swallow your tongue, and they put electrodes on your head. That's what was recommended in Rockland State Hospital to discourage homosexual feelings. The effect is that you lose your memory and become a vegetable. You can't read a book because you get to page 17 and have to go right back to page one again. I wrote Kill Your Sons about that."
Cod psychology paragraph: Lou Reed had a fling with Nico; he married Betty Kronstadt late in 1972. They split in early 1973, after her suicide attempt contributed to the feelings behind Berlin and divorced late in 1973. Lou then became besotted with Rachel, who was either transexual or transvestite, depending who you believe, and who inspired Coney island Baby and his devotion to Rachel is reputed to be behind his cancellation of the 1995 Antipodean tour. They split around New Year 77-78 inspiring Street Hassle. Lou Reed married Sylvia Morales in 1980 and they split during the Velvet's 1990 reunion. Lou and Laurie Anderson began a relationship that included performing together in 1995, and marrying 13 years later. The music continued developing regardless of Lou's private life of substance abuse and evolving relationships, and which became material for the material. In this respect Lou Reed has differed from his contemporaries who died more prematurely from their lifestyles, possibly because his commentator role enabled him simultaneously to partake in and be observer of his own actions.
"Enough pretentious psychodrivel" insist plebs, stage left.
OK, here is some music...
Conclusions
There is an urban myth of the AOR man who described Elvis Presley's death, in 1977, as a "Good career move" yet Lou's physical album sales are up 607% (LA Times) and downloads of Transformer on Spotify are reputed to be up 3000%. While TNT-audio is mainly concerned with reproduced music, Lou Reed's legacy is not units shifted on the balance sheet. Lou Reed's legacy is anything of any consequence recorded in popular music since about 1971. The influence of the Velvet Underground grew slowly, but throughout the 70s, the glam rock explosion followed by punk, respect was constantly expressed to Lou Reed by other artists. Lou Reed's binaural headphone experiments (Hassle and Bells) and biographical and autobiographical works have been less obviously influential but the echoes can be detected reverberating through contemporary guitar driven rock.
In Paint a Vulgar Picture Morrisey sang, "At the record company meeting, on their hands, at last, a dead star!", The Apple iTunes Store has a 'Remembering Lou Reed' link on its homepage already. Like his admirer, David Bowie, Lou Reed never stood still. His music was constantly evolving, incorporating diverse influences amid developing new directions. This made him pretty unpalatable to audiences and the industry alike. This is also what made it worth checking out every new project he tried. While he may have been elusive to conventional media, he embraced direct contact with his audience via social media revealing insights into his domestic life in all its predictable dullness alongside his ideas for new projects in various media. He married his partner since 1995, Laurie Anderson the performance artist, in a predictably anti-celebrity $10 ceremony in May 2008.
As someone quickly commented on the Rolling Stone magazine message board, "The shame of it is that an artist like Lou Reed would not be given a chance today. What a great loss. His influence will be felt for generations."
Music enjoyed during this review
The Velvet Underground & Nico: VU aka peel slowly and see
The Velvet Underground: White Light White Heat Simply Vinyl 180g reissue
The Velvet Underground: Loaded
The Velvet Underground: Live at Max's Kansas City
The Velvet Underground: 1969 Live with lou Reed
The Velvet Underground: Yesterday's Parties: Exploding Plastic Inevitable 1966 live bootlegs from the wonderful Selectadisc store now closed
The Velvet Underground: Head Held High
The Velvet Underground: Something Different tracks 1-6 live from from the Woodrose Ballroom, trackes 7-11 John Cale's demo acetates, tracks 12 & 13 live from the Gymnasium NYC
Lou Reed: Lou Reed
Lou Reed: Transformer
Lou Reed: Berlin, Alice Cooper's producer, Bob Ezrin helps this masterpiece
Lou Reed: Sally can't Dance, better than you've been led to believe
Lou Reed: Rock'n'roll Animal, great live album with Alice Cooper band line up, Steve Hunter & Dick Wagner trade unsurpassed licks on the Intro
Lou Reed: Metal machine Music, important and better than you've been led to believe
Lou Reed: Coney Island Baby
Lou Reed: Rock & Roll Heart
Lou Reed: Street Hassle
Lou Reed: The Bells
Lou Reed: Growing Up in Public
Lou Reed: The Blue Mask
Lou Reed: New York
Lou Reed & John Cale: Songs for Drella, eulogy to Andy Warhol
Lou Reed: Magic and Loss
Lou Reed: Set The Twilight Reeling
Lou Reed: The raven CD
Lou Reed & Metallica: Lulu download
all but the last 2 on vinyl; other albums are also available

© Copyright 2013 The Old Scribe - www.tnt-audio.com, who loves Sister Ray in all its raw tawdry beauty
[ Home | Staff & Contacts | HiFi Playground | Listening tests | DIY & Tweakings | Music & Books ]