[ Home | Staff & Contacts | HiFi Playground | Listening tests | DIY & Tweakings | Music & Books ]
Lou Reed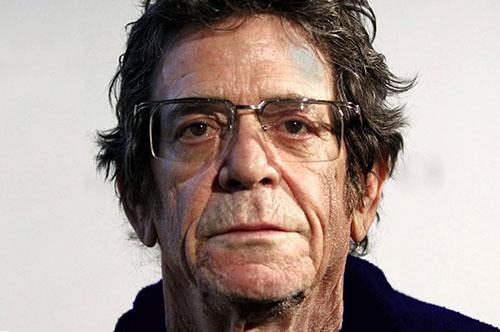 1942-2013
[Italian version]
Author: Nick Whetstone - TNT UK
Published: November, 2013
From a music point of view, I had the great fortune to grow up in the 1960's and 70's. I had no idea that it was a golden era for contemporary music, and so I never really gave a thought to the artists who were entertaining me. Some came and went, while others stayed in the public eye, even becoming legends.
One of those legends was Lou Reed (real name Lewis Allan Reed). It was hard to pick out the most influential artists of that era but easy to say that Lou reed was one of them. His early band, The Velvet Underground were never a great commercial success. Their material was too idiosyncratic to find its way into the pop charts. But it was that idiosyncrasy that caught the attention, particularly of other musicians, and made Reed one of the 'in' people of the New York scene. The band's influence on rock, art rock and punk was memorably summed up by Brian Eno who said that although the first Velvet Underground album may have sold only 30,000 copies, "everyone who bought one of those 30,000 copies started a band".
He became friends with Andy Warhol, David Bowie, and Iggy Pop to name but a few. Warhol supplied artwork for his album covers, as well as being the band's manager and producer. He went on to record a series of seminal and sometimes challenging solo albums including Transformer (co-produced with David Bowie), Berlin and Metal Machine Music.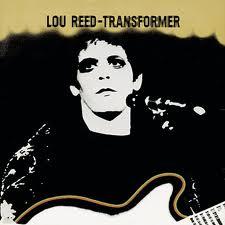 Probably his best known songs were 'Walk On The Wild Side', and 'Perfect Day' a version of which was made for the BBC 'Children In Need' programme and went on to be a number one hit.
Lou Reed was born in Brooklyn in 1942, grew up in the hey day of rock and roll, and starting playing guitar with several school bands. He moved on to Syracuse University, then moved to New York City and worked as a songwriter where he met the Welsh-born musician John Cale, with whom he would form The Velvet Underground. They stretched the boundaries of rock 'n' roll with not only the music but the dark and explicit lyrics about the seedier side of life. After the Velvet Underground split up, Reed continued a solo career but also became somewhat reclusive. He was notoriously difficult to interview, and appeared to drop out off the music scene although he was still writing songs.
Lou Reed was a heavy drinker and smoker for most of his life. He overcame his addiction to drink and drugs but not before both had taken their toll on his health, and particular his liver. In May 2013 he required a liver transplant to save his life. Initially he appeared to make a good recovery but on Sunday 27th October 2013, he passed away from an illness related to the transplant. He was 71.

© Copyright 2013 Nick Whetstone - nick@tnt-audio.com - www.tnt-audio.com
[ Home | Staff & Contacts | HiFi Playground | Listening tests | DIY & Tweakings | Music & Books ]