[ Home | Staff & Contacts | HiFi Playground | Listening tests | DIY & Tweakings | Music & Books ]
March 2013 Editorial
Philips exits Home Entertainment (and sells to Funai)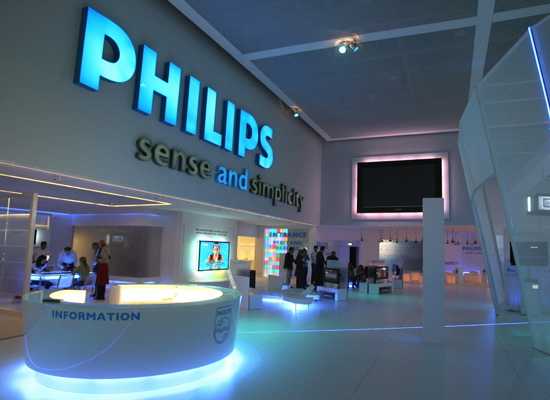 Philips decide to move away from consumer electronics
It seems audio and video are no longer profitable. Last January Philips announced they will sell their audio/video business to Funai during 2013. Specifically their whole Lifestyle Entertainment production, audio, multimedia and related accessories, will be purchased by their Japanese partner Funai, who already distributes Philips in Japan. The video production will definitely pass to Funai in 2017, because of critical copyright and brand-license issues.
Philips will focus their efforts on Health &amp Well-being as well as Lighting and Medical Equipment products, while Funai will design and manufacture Philips-branded audio and video products. More precisely, the whole Fidelio range, blu-ray and DVD players, home theater systems and docking stations will be manufactured by this Japanese partner. This transaction will cost about $200 million in cash and brand-license fees.
This is, undoubtedly, a historical decision, considering audio and video have been Philips' core business for the last 80 years! How can we forget it was Philips who introduced the Compact Cassette in 1963 and the first video tape recorder in 1972? And what about the Compact Disc in 1983, in partnership with Sony?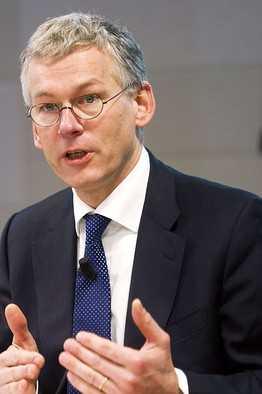 Frans van Houten
In a recent interview which appeared in the Wall Street Journal, Philips' CEO, Frans van Houten, explained the reasons behind such a surprising decision. Profits of the Home Entertainment area were becoming more and more marginal: fourth-quarter net loss was €358 million compared with a €162 million loss in the fourth quarter of 2011. People no longer seemed interested in purchasing physical media and related DVD/CD/Blu-ray players. Audio & video online streaming and download has definitely changed consumers' attitude (and interest) in physical media.
Since we have online entertainment, people do not buy Blu-ray and DVD players anymore, Mr. Van Houten said.
This might sound like a bold statement to us, human beings of the Audiophile World, but that's the way the market is reacting to online multimedia contents. It is increasingly apparent that there will soon be no room left for physical media. Only vinyl will survive, as a niche product.
So, given this trend, it might sound bizarre that Funai is willing to continue producing audio-video components. Well, it isn't exactly so. Consider that there are various markets which are growing quickly and where there's still a high demand for physical media players because online streaming isn't so widely available or inexpensive as in our Western world. Of course, it is just a matter of time! Indeed, this is what Tomonori Hayashi, Funai's CEO, declared:
This transaction will allow us to continue moving forward and grow as a global company. We will benefit from Philips' legendary know-how and innovation, as well as the excellent talent they have in place around the world, allowing us to work as a team to leverage and grow the Philips brand in Audio, Video and Entertainment. Additionally, this will give Funai the opportunity to meet our goal of expanding our business into markets including Brazil, Russia, India and China.
It seems the world is rapidly evolving though it might appear static from our "audiophile" point of view. Many still believe things will go on as usual, we will continue to purchase CD's and CD players, DVD's and DVD players, SACD's and SACD players. Well, I think it's time to open our eyes (and minds) and start contemplating a change of attitude. Transforming our CDs into files is the way to go. Sooner or later, there will be no escape. Otherwise we will be found...Lost in paradise! Once there, I hope we will still find a so inspired and inspiring Amy Lee...
Share this article with your friends on Facebook! Facebook!
Evanescence "Lost in paradise", live in Germany
© Copyright 2013 Lucio Cadeddu - direttore@tnt-audio.com - www.tnt-audio.com
[ Home | Staff & Contacts | HiFi Playground | Listening tests | DIY & Tweakings | Music & Books ]