[ Home | Staff & Contacts | HiFi Playground | Listening tests | DIY & Tweakings | Music & Books ]
March 2022 Editorial
Kanye West and his proprietary $200 Stem Player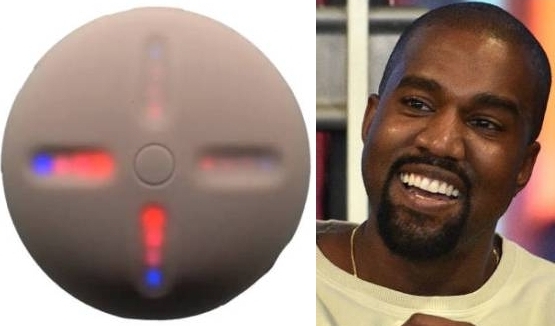 Author: Lucio Cadeddu - TNT Italy
Published: February, 2022
In a recent post, Ye, the artist formerly known as Kanye West, wrote: "Today artists get just 12% of the money the industry makes. It's time to free music from this oppressive system." Somehow, this echoes what Neil Young and Joni Mitchell are currently doing against Spotify. The reasons might be different, but the result is similar: streaming companies need to re-invent their marketing strategy and their profit plans. Otherwise, they are doomed.
What's happening exactly? The main point is that streaming services are strongly welcomed by customers, but not by artists, because they get just a fraction of the money these companies make. Is there an easy way out? Deciding to leave Spotify and other streaming services seems a no-go, because the 80% of music is listened via streaming. Limited release music - i.e. music available on proprietary platforms/media only - seems a viable option. Other artists might follow Kanye (Ye) West decision. Which one? To use his own words, his newly released album, titled Donda 2, "will only be available on my own platform, the Stem Player. Not on Apple Amazon Spotify or YouTube."
What is the Stem player, you might ask. It is a device, actually a sophisticated music player/editor, that costs 200$, designed and built in a partnership with Kano Computing, shipped with the first West's "Donda" album. With this device you can also manipulate any song using the touch-sensitive light sliders embedded in its beige shell. It controls vocals, drums, bass, and samples. It isolates parts and adds effects. It offers 4 channel lossless audio mixing, real time loop and speed control. It can save, play, and download mixes, update content and software.
It offers Bluetooth and USB-C connection, plus a standard 3.5 minijack output. Into its 8Gb storage you can save and play various formats, even lossless ones: .aiff .aif .flac .m4a .mp3 .wav .wave .aac .alac .mp4. This also means it can be connected to any HiFi system, though it has its own built-in speaker (probably good enough for most customers).
It seems 67,000 units have been already made and they are making 3,000 new units a day. According to the artist, tech companies made music practically free so if you don't do merch sneakers and tours you don't eat. The sales of the Stem player, instead, are already generating a huge profit: two million dollars in just three days after the breaking news of the new album release.
Of course, this is a revolutionary decision and Ye is a big name in the show biz (and not only, he was a candidate for the USA Presidential elections in 2020, and will try again in 2024). What if each and any artist decides to market his own proprietary music player? Or will artists team up and sell a sort of universal player that can store and download their music, de facto avoiding streaming services? Let's see, but certainly things are going to change rapidly.

Copyright © 2022 Lucio Cadeddu - editor@tnt-audio.com - www.tnt-audio.com
[ Home | Staff & Contacts | HiFi Playground | Listening tests | DIY & Tweakings | Music & Books ]