[ Home | Staff & Contacts | HiFi Playground | Listening tests | DIY & Tweakings | Music & Books ]
March 2023 Editorial
TNT-Audio now featured in Google News!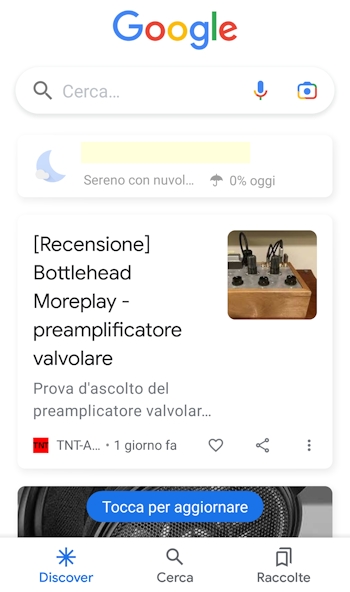 Author: Lucio Cadeddu - TNT Italy
Published: February, 2023
"Hard work pays" has always been our motto. So, it is not a big surprise that, finally, Google News has started including our articles on their daily newsfeed.
"What is Google News", you may ask. Well, Google News, in their own words, is a comprehensive up-to-date news coverage, aggregated from sources all over the world. It offers a continuous flow of links to articles organized from thousands of publishers and magazines worldwide, via an app on Android, iOS, and the Web.
Of course, what you see is tailored to suit your interests and needs. This means that if you're an audio nut, who searches for HiFi products or websites, chances are that Google News will automatically display on your desktop or smartphone new articles on these topics. According to a 2020 study which appeared in Nature Human Behaviour, Google News prioritizes local news outlets when people search for keywords specifically related to topics of local interest.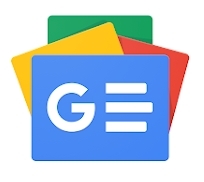 Of course, not every website appears on Google News, and the competition is tough, as you might guess. Luckily, there's no way to force the Google algorithms to chose a website over another. Their Googlebot-News robot crawls the web in search of reliable, frequently updated websites that offer news and reviews on certain topics.
There are many reasons why a website is preferred over another. Certainly the fact a website is frequently updated is a key feature, as well as the simplicity of the webpages, their download speed, and the preponderance of info (text) over images or banners. It seems our website ticks all the most relevant boxes there! If you need to know more about the Google News policy, please follow this link.
Some of our readers, having noticed our presence on the Google News newsfeed, have asked if we have paid for it! There's no way to make a website appear there, not even by spending huge amounts of money. The reason is the same of being placed high in the Google Search results. We always appear in the top 10 searches (for Hifi relevant keywords), certainly not because we pay for something!
In the end, this is really good news for us. It proves we're doing an excellent job, and gives us some extra motivation to keep it up! Our website might appear outdated, but its content is not. We won't spend money to make it any flashier, though we will invest time and the money we receive from your kind Paypal donations (thanks!) to slightly renovate our pages, offer new services and make sure that the one and only source of independent professional HiFi reviews survives and continues to grow.
Faithful to our Love, not money motto since our early days, we continue to do what we know best: listening and judging HiFi components, describing our free DIY designs or explaining the basics of this hobby. You might have noticed we don't ask you to accept cookies (that we don't use!), subscribe to newsletters, click on banners or activate notifications. We love to be different. Nowadays, many audiophiles seem to prefer to listen to YouTube streamed reviews, but we will force you to READ, because this is the only way to learn something. Listening to the words of an (mostly) anonymous reviewer on the web, while cooking your meal or spinning on your stationary bike, is a no-go for us.
DISCLAIMER. TNT-Audio is a 100% independent magazine that neither accepts advertising from companies nor requires readers to register or pay for subscriptions. If you wish, you can support our independent reviews via a PayPal donation. After publication of reviews, the authors do not retain samples other than on long-term loan for further evaluation or comparison with later-received gear. Hence, all contents are written free of any "editorial" or "advertising" influence, and all reviews in this publication, positive or negative, reflect the independent opinions of their respective authors. TNT-Audio will publish all manufacturer responses, subject to the reviewer's right to reply in turn.


Copyright © 2023 Lucio Cadeddu - editor@tnt-audio.com - www.tnt-audio.com
[ Home | Staff & Contacts | HiFi Playground | Listening tests | DIY & Tweakings | Music & Books ]