[ Home | Staff & Contacts | HiFi Playground | Listening tests | DIY & Tweakings | Music & Books ]
May 2018 editorial
SME acquires the rights to the Garrard audio from IGB Gradiente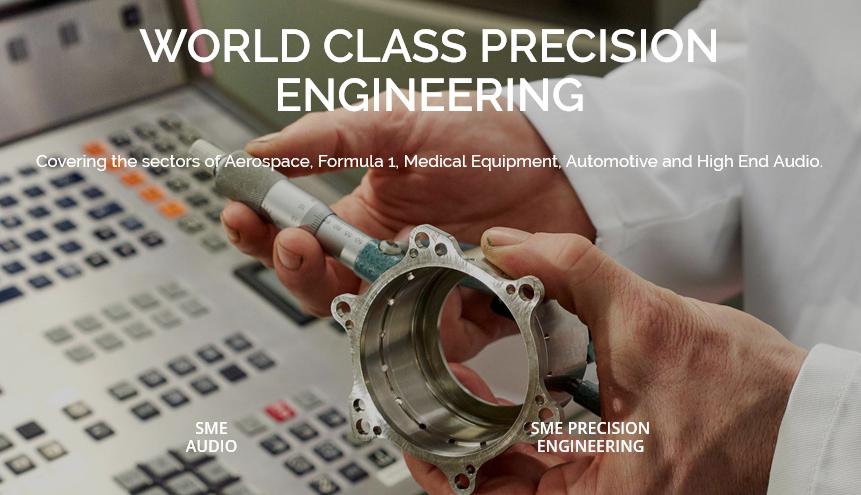 Author: Lucio Cadeddu - TNT Italy
Published: May, 2018
If you perform a search with keyword "Garrard" inside our website you'll get many results, ranging from several articles devoted to the Garrard Zero 100 turntable (history, listening test, restoration and tweaks) to many reviews of accessories devoted to the legendary Garrard 301/401 turntables, tweaks from Loricraft Audio and Analogue Tube Audio such as mats, plinths, bearing, power supplies etc.
In other words, we've always been fans of vintage Garrard gear. Not every Garrard turntable was memorable, but certainly the 301/401 and the Zero 100 models deserve a very special place in HiFi history.
After a glorious period during the '60s and '70s, and after several years in decline, Garrard was sold by Plessey to Gradiente Electronics of Brazil in 1979 and, as a result, series production was moved to Brazil (Manaus). The remaining Garrard R&D department in Swindon (UK) was reduced to a "skeleton operation" until completely shut down in 1992. Then, Gradiente licensed the Garrard name to Terence O'Sullivan, as Garrard and Loricraft Audio, since 1997. In the meanwhile, the Garrard brand name was licensed to other companies in the USA, which imported gear built by many different and unrelated Far Eastern Companies. These mediocre components, of course, had nothing to share with the legendary Garrard legacy.
Less than two weeks ago, SME, the British engineering and specialist Hi-Fi firm, acquired the rights to the Garrard audio brand from IGB Gradiente S.A. of Brazil. This acquisition might return the Garrard name to its original fame, as we can argue from Stuart McNeilis's (CEO of SME) words below:
It is with great pleasure that we can announce the acquisition of the Garrard audio brand. Responsible for true icons of vinyl reproduction with the 301 and 401 turntables, in many ways, Garrard's legacy mirrors SME's, with precision engineering, design and manufacturing, based in the UK. Many of these great turntables were paired with SME tonearms and there has always been a natural synergy between the two company's products. As an iconic British brand, Garrard deserves to be enjoyed by a new generation of audiophiles.
The only authorised Garrard service agent, Loricraft Audio (we have reviewed several components from this Company) has been acquired by SME, as well, in order to support existing Garrard idler drive turntables owners. Again, here's what Stuart McNeilis said:
With years of experience and expert knowledge that will be crucial as SME develops the Garrard audio brand, the acquisition of Loricraft Audio was essential, as it enables the continued ability to service and maintain existing products. We are delighted that Terry and his team will join the SME family and bring their vast experience with them.
This seems extremely good news for us, since the heritage of Garrard and the expertise of Loricraft Audio won't be lost. Hopefully, they will gain forward momentum thanks to this SME acquisition. What can we expect/hope then? A new, revamped series of 301/401 turntables maybe? Personally, I'd love to see an updated, improved version of the ingenious zero-tracking error tonearm by Garrard, the one installed on the Zero 100 turntable. That tonearm was a complete departure from the usual, traditional tonearms of the time and it can still represent a clever way to avoid tracking errors.

Copyright © 2018 Lucio Cadeddu - editor@tnt-audio.com - www.tnt-audio.com
[ Home | Staff & Contacts | HiFi Playground | Listening tests | DIY & Tweakings | Music & Books ]