[ Home | Staff & Contacts | DIY & Tweaks | Listening tests | HiFi Playground | Music & Books ]
November 2008 editorial
(Good) Music for the masses
Traditional media aren't interested in our small niche of audio buffs. During the last years, the ever-growing demand for vinyl replay has raised some interest and, as a result, we've been interviewed a couple of times on national FM radio programmes. Undoubtedly, those events represented the first time a radio programme dealt with HiFi, at least here in Italy.
My latest article on Audiophile behaviour in society generated a lot of interest outside the audiophile community...thanks to the humorous approach the article has been cited on various non-audiophile websites and discussion forums. This rumour has eventually reached the ears of two FM DJ's who contacted me for an interview about the audiophile community and its weird rules.

The first one went on air on October, 30 thanks to Radio Etna Espresso. During the programme "Grandi magazzini" (by Mirko Chiaramonte and Maurizio di Stefano) I've been asked to explain some of the reasons why one should be interested in HiFi and good audio reproduction. The approach was on the light side but nonetheless I have been able to talk about the importance of listening to Music in a different way, focusing our attention on quality and not on quantity. Nowadays it is very easy to fill Gb's of hard disk space with Music downloaded from the Net. Considering the amount of time which is needed to listen to such huge loads of Music I wonder how many times a track gets actually played. It's a kind of a "fast food" approach to Music. During the interview we tried to propose the audiophile "slow food" approach which, of course, implies using good components (and even weird and laughable accessories!) to get the best out of our discs or files.

The second interview (more than 1 hour long!) went on air on the frequencies of Radio Rock, a very popular yet alternative Italian FM station. The speaker, Prince Faster, literally submerged me with questions about the basic rules for building an affordable HiFi system and then opened the Pandora's box of questions arriving "live" from listeners, by SMS. You might imagine the result! 1 million dollar questions like "Tubes or solid state?", "Vinyl or CD?" "Is the iPod high fidelity?" "Is B&O real HiFi?" and so on forced us to remain "on air" for more than 1 hour!!! The entire interview can be downloaded (as an MP3 file) directly on pricefaster.mypodcast.com. Of course, you need to understand some basic Italian :-)
The MP3 isn't complete, though.
Let me express, once again, our gratitude for these free "time windows" that have been offered to TNT-Audio. It is not easy, for us, to break the barrier between our niche market and the outside world. These events prove that, even if slowly, the interest towards good quality audio is raising. Perhaps people is getting bored by quantity and wishes to learn more about quality. Our down-to-Earth approach, mainly focused on products with an interesting and affordable quality/price ratio is proving to be quite successful. Our attempt to help people building their first HiFi system without mortgaging the house is appreciated by non-audiophiles, who generally steer away from HiFi mags because of the hyperbolic prices of the majority of featured products. We believe that this is the only way to try to enlarge the audio buffs community. Grow up or die! The HiFi market desperately needs new, younger customers. We need to spread the word!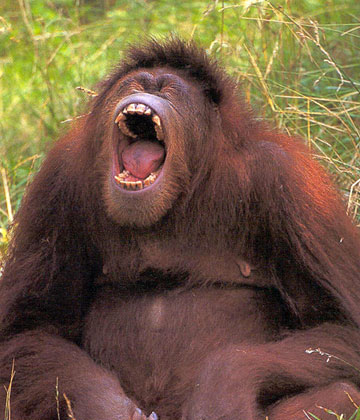 Music for the masses! :-)
© Copyright 2008 Lucio Cadeddu - www.tnt-audio.com
[ Home | Staff & Contacts | DIY & Tweaks | Listening tests | HiFi Playground | Music & Books ]