[ Home | Staff & Contacts | HiFi Playground | Listening tests | DIY & Tweakings | Music & Books ]
Jean C. Verdier - 1938 - September 30th 2014
A French Audio Pioneer
Company Website: J. C. Verdier - France
Authors: Mike Cox & Lucio Cadeddu
Written: October, 2014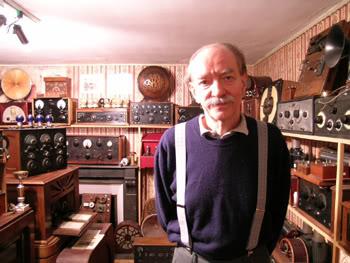 On 30th September 2014 the pioneering turntable designer Jean C. Verdier passed away.
Born in 1938, Jean Verdier started manufacturing turntables in 1963 while working for the French company ERA. It was nine years before the urge to run his own company took over and J. C. Verdier was born. During the 1970s Jean Verdier perfected the magnetic repulsion bearing resulting in the La Platine Verdier turntable.
Since the launch of the Platine it has been copied but never equalled and continues to be sold with more than 2000 units shipped so far. Following on from the Platine there are now the La Nouvelle and Platine Magnum turntables. Jean has also focused his talents on a range of valve (tube) electronics. The electronics range includes phono stages, integrated amplifiers, control and monoblock amplifiers.
From inception the finance of the business have been handled by Jean's wife. When Jean retired 5 years ago he handed the technical reins over to his son Eric.
Under Eric's leadership, and with a strong following among loyal customers the brand will continue, reflecting the philosophy developed by Jean C Verdier.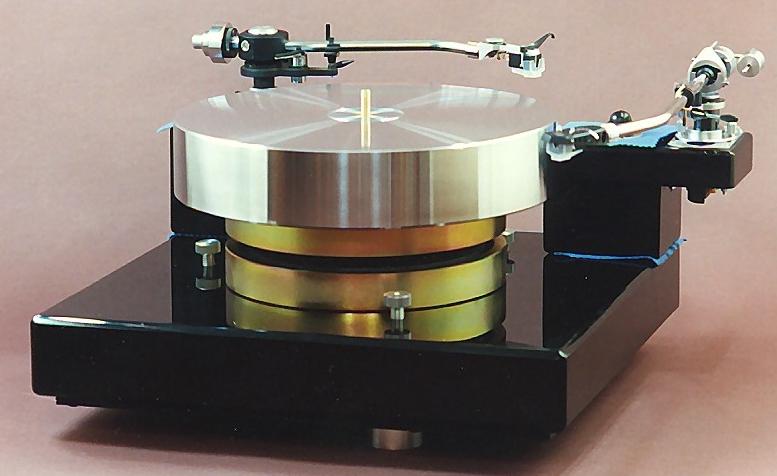 In my years I have never been fortunate enough to acquaint myself with Verdier brand, something I must correct as soon as possible.
Mike Cox
I bought my first ERA (which stands for Études & Recherches Acoustiques, Acoustic studies and research) turntable many years ago. It was a model 444, designed by a young J.C. Verdier during his early days at ERA. His alternative approach to HiFi design was already visible: this quite revolutionary turntable featured what was claimed to be the world's slowest-running synchronous motor and an ERA-patented Flexiprene belt drive. It made use of Silent Bloc mounting, another Verdier/ERA original idea, plus the fancy tonearm which featured the strange ERA Frictionless Pivot.
Recently I was going to purchase a pair of ERA loudspeakers (M 2 model) as well, but the drivers were seriously damaged and finding the original replacement units was nearly impossible, so I decided to quit the project to restore them. In 1972 Era, besides many turntables, made three original loudspeaker models, namely the M1, M2 and M3. These are really rare birds nowadays...
Here you can find some pics of the early Era (Verdier-designed) turntables and a complete price list of their products.
Lucio Cadeddu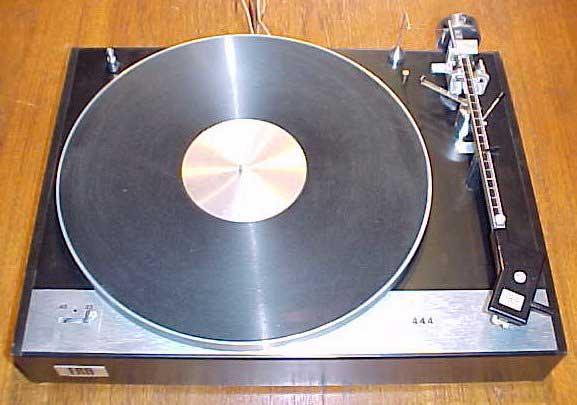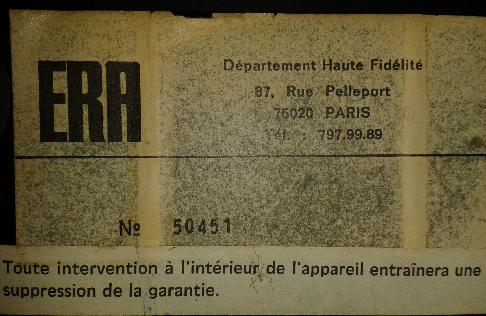 Qu'il repose en analogique ciel

© Copyright 2014 Mike Cox & Lucio Cadeddu - www.tnt-audio.com
[ Home | Staff & Contacts | HiFi Playground | Listening tests | DIY & Tweakings | Music & Books ]