[ Home | Staff & Contacts | HiFi Playground | Listening tests | DIY & Tweakings | Music & Books ]
November 2019 editorial
RIP: Ken Ishiwata - Marantz brand ambassador (1947-2019)
Author: Lucio Cadeddu - TNT Italy
Published: December, 2019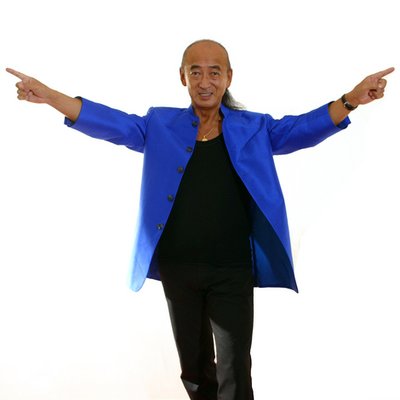 Ken Ishiwata was born in Japan in 1947, and joined Marantz in 1978 when he was just 31, exactly the same year when Saul B. Marantz decided to retire. Before joining Marantz in 1978, Ishiwata worked also for Pioneer from 1968 and for several other tech brands. He also became a fashion photographer in 1975.
Marantz, at that time, was one of the "big" names in HiFi and Ken Ishiwata had been able to work at the heart of the development of the Marantz sound over a continuous period of forty years. He made the classical audiophile tweaking habit a rule for his Special Edition versions of Marantz components. These were standard, well established products to which he applied higher quality components to enhance performance and sound quality. He also designed a whole range of CD players and amplifiers, under the name "KI-Signature" or KIS, for short, where KI stands for Ken Ishiwata, of course.
His tweaks inspired entire generations of tweakers and DIYers. Actually, many of our own DIY tweaks, applied to CD players and other components, have been inspired by Mr. Ishiwata's ideas and designs.
After 30 years at Marantz, a commemorative series of components was released, namely the Pearl and Pearl Lite series. Ten years later, in 2018, to celebrate Mr. Ishiwata's role in the history of the brand, two new components had been released, namely the PM-KI Ruby amplifier and SA-KI Ruby SACD player, which feature pinnacle performance that's synonymous with Marantz excellence. According to Mr. Ishiwata, these were the best components released under his "signature". These were/are individually numbered and made as a limited edition of just 1000 units. For sure they will become collectibles as they are the last components made during Mr. Ishiwata's lifetime.
Ken Ishiwata was not only a team leader and designer, he also was Marantz' brand ambassador worldwide. Indeed he travelled all around the world to promote the Marantz brand: it was a real pleasure to see him chatting with audiophiles at HiFi Shows, while displaying Marantz systems and, occasionally, choosing the albums to play.
He was a passionate music lover, as well. In 2010, to coincide and complement his KI Pearl Lites series, two (SACD) albums were released under his name, titled "Inspired by desire" (vol. 1 & 2), under the label STS Digital. These were collections of nicely recorded jazz tracks, mainly, choosen by Ken Ishiwata himself. Both discs plus the digital download (studio master) derived from the original 24/88.2kHz PCM master, processed through MW Coding Process (by STS Digital).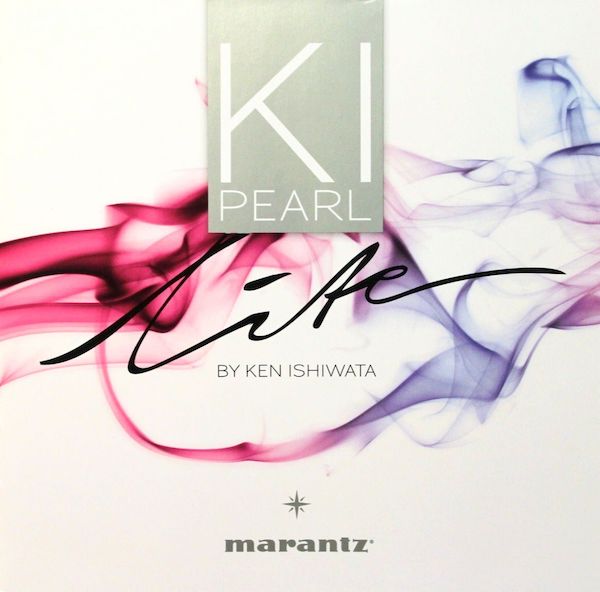 As an audiophile, Ken Ishiwata had an excellent good taste, of course, and he was extremely picky to take care of all aspects involved in audio reproduction at home. Indeed, his own private listening room was hidden in the basement of an office building in Eindhoven at the Philips/Marantz headquarters. The room required 8 months of work and €160,000 to be built (back in 2007). The aim was to create a room where all the frequencies had to be reproduced evenly, without killing the sound with excessive damping (like in many recording studios). For this reason he used a range of different diffusion techniques to give the room a lively sound, avoiding direct reflections at the same time. Reverberation time (RT60) was kept at 22ms (a low value, but not extreme) while the floor area was nearly 50 square meters (slightly over 500 square feet).
Certainly, he was one of a kind. I've been lucky to meet him several times at HiFi Shows and I distinctly remember a friendly and passionate man who loved music and his work. He was always ready to discuss music and HiFi with mere mortals. Ken Ishiwata surprisingly left Marantz in May 2019, but certainly he still had so many ideas to develop and apply to HiFi.
Please enjoy Mr. Ishiwata's famous well-mannered speech when he talks about the history of Marantz...

Copyright © 2019 Lucio Cadeddu - editor@tnt-audio.com - www.tnt-audio.com
[ Home | Staff & Contacts | HiFi Playground | Listening tests | DIY & Tweakings | Music & Books ]