[ Home | Staff & Contacts | HiFi Playground | Listening tests | DIY & Tweakings | Music & Books ]
November 2020 editorial
Zoom rolls out a new high-fidelity music mode!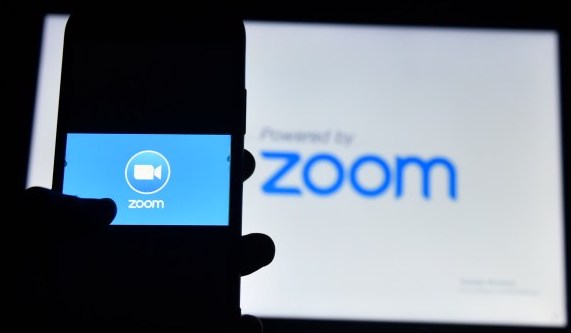 Author: Lucio Cadeddu - TNT Italy
Published: October, 2020
I assume many of you have become (sadly) familiar with video-chats via different platforms, both for smart-working or studying. MS Teams, Adobe Connect, Zoom, Google Meet and many other platforms have occupied (and still occupy!) our days during the last lockdown period. Eventually, as things seem going worse, we will be forced to use these platforms for a long while.
Zoom, headquartered in San Jose, California, helps businesses and organizations with an easy-to-use, reliable cloud platform for video, voice, content sharing, and chat runs across mobile devices, desktops, smartphones, and room systems. I am a regular Zoom user, for my lessons and exams at the University, along with MS Teams.
Recently, Zoom has added a quite interesting feature, called High Fidelity Audio mode, available both for Windows and macOS users. This option, that you can find in the menu Advanced Audio, enhances "Original Audio" mode, and it disables echo cancellation & post-processing (say, audio compression!), while raising audio codec quality to 48kHz, 96kbps mono/192kbps stereo. More precisely, it optimizes Zoom audio for highest quality music. Sampling rate is increased to 48kHz, CELT codec is enabled, and bit rates are increased to 96Kbps for mono and 196Kbps for stereo. As it can increase CPU usage and consume greater network bandwidth, a wired connection is strongly recommended for this.
As for stereo audio: this feature sends audio in stereo during meetings and webinars, if the microphone can process audio in stereo, of course!
The aim is to help delivering professional audio transmission in music education and performance applications. Of course, to exploit this new feature, all of your audio hardware should be chosen accordingly (microphone, speakers or headphones etc.)
This could be useful for anyone working on virtual music teaching, song-writing sessions, live performances, and even dance and fitness classes.
Moreover, Zoom claims that this enhanced audio mode could be useful to doctors to detect faint heartbeats and make clearer diagnosis via their digital stethoscopes.
Could we use this feature to listen and evaluate HiFi components and systems located far from us? It could be a good idea and certainly it will help customers finding their way to decide which component to purchase, both new or second-hand. With HiFi stores closed (during lockdowns) and with the ever-decreasing number of physical stores, this could be a way to help the HiFi market.
"Your culture will adapt to service us. Resistance is futile." (cit. Star Trek – First Contact (1996))

Copyright © 2020 Lucio Cadeddu - editor@tnt-audio.com - www.tnt-audio.com
[ Home | Staff & Contacts | HiFi Playground | Listening tests | DIY & Tweakings | Music & Books ]