[ Home | Staff & Contacts | HiFi Playground | Listening tests | DIY & Tweakings | Music & Books ]

The Audiophile Christmas List
Manufacturer: Father Christmas/Santa Claus
TNT Elf: Graeme Budd - TNT France
Price: Up to around 30€
Reviewed: December, 2015
It's now early December which means that the Christmas decorations have been on sale in supermarkets for the best part of 3 months and those of you who live in English speaking countries are probably already sick of Christmas songs on the Radio in continuous loops.
It also means that you've started writing your Christmas lists and whilst I'm sure everyone has an idea of what they'd like as a big present the problem is often what to suggest for the stocking fillers and presents from friends and obscure relatives who feel obliged to buy you something but that don't want to spend a fortune.
To avoid you receiving large collections of hankies or socks (a speciality of my Grandmother) TNT Audio is coming to the rescue with a selection of reasonably priced gift suggestions that should be of use to you, will possibly/hopefully lift your system's performance or at least be enjoyable or make you smile. You could I suppose call these stocking fillers but that would depend on the size of the owner of stockings you are trying to fill on which I won't be drawn.
Now that the mention of stockings has woken up those of you snoozing at the back here we go with the suggestions. None of these are items that we've been paid to advertise - just stuff I think covers the above categories and which I hope will spark some more ideas. I 've broken them down into categories to help you out so happy listmaking!
Analogue Stuff
Electronic stylus balance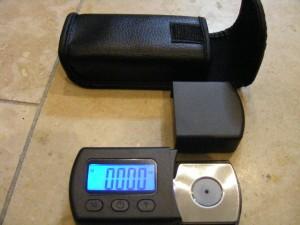 As most arms tracking weight adjusters are approximate at best a good electronic stylus balance is a very useful tool. There are a lot of these on Ebay at various prices but I think Audio Origami are probably the best priced at about 20GBP. If you are feeling rich the Cartridge Man version is pretty much the Ultimate stylus gauge but comes with a POA price which means expensive..
Stylus Cleaner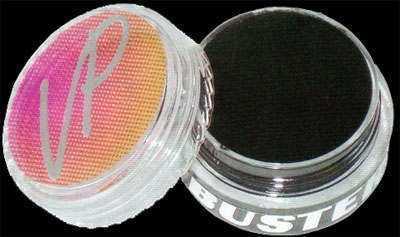 Everyone who owns a turntable should have some of this. It does what it says on the bottle. Various Formulae are available. I'd suggest the Clearaudio version just because it's called the Elixir of Sound and is formulated by Wood Elves (OK I made some of that up I admit). For something a bit different try Vinyl Passion's Dust Buster which is a pad you dip the stylus in which retains the crud.
All of these are around the 20-25€ mark and small enough to even fit in a pop sock.
Turntable bearing Oil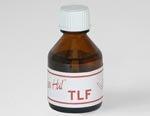 You wouldn't run your car for thousands of miles without an Oil change would you? The same goes for turntables so treat your's to a tune up and it (and your ears) will thank you. From a bottle of gearbox oil that is used for Regas via the Audio Origami Booster Oil Kit up to the Van de Hul TLF special Oil there's something for everyone and most of it within our price range.
Cartridge Alignment Gauge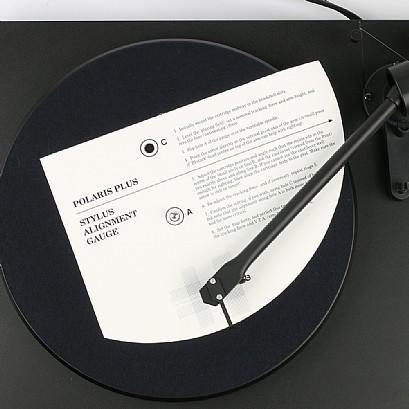 I'm a fan of the Martin Bastin Polaris Plus gauge as it's easy to use even for me and is available for a tenner. Obviously there are supposedly better devices available but in the real world pricing we're looking at here you'd be hard pushed to better it. I could name a very high end dealer who uses it to spectacular results but discretion is the better part of valour here.
Support and Isolation type stuff
Ikea chopping boards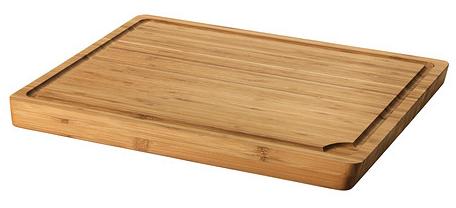 Here we're going to have to abandon stockings for under tree presents. The Ikea Aptitlig butcher's block is 15.99€, made of bamboo, fits perfectly into old school Sound Organisation rack frames and comes with a reputation as an impressive performance booster. I haven't tried mine yet (I've just bought 3 for the aforementioned Sound Org rack) but will be reporting back in due course. For that price you can't really lose and you can always use it for it's intended use if you don't hear a difference.
Soundcare superspikes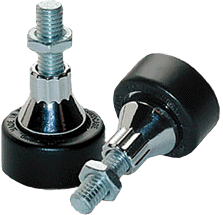 Possible slightly over budget here but size wise they make a nice small present. Protect you wooden or tiled floor and a lot less hassle to set up than spikes and spike shoes. Definitely WAF friendly.
Something Solid Dissipating feet

Not very well known but very effective. Bring more detail without killing musicality. Available in three sizes at around 25 GBP a set of 3.
Miscellaneous gifts
Tube dampers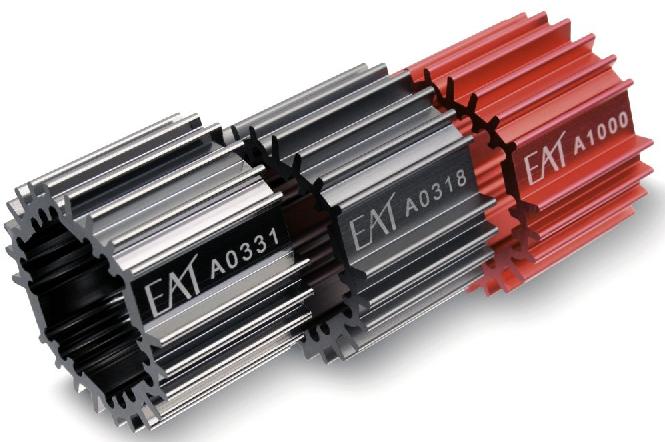 For those of you who have tube amps you'll be aware they can become microphonic. There are a selection of dampers on the market to cure this affliction although if you want to damp a 300B amp the larger models can be pricey. Suggested brands? Herbies Audio Lab and also Duende Criatura. Different methods but both have the possibility of titanium in them so that has to be a good thing. If anodized alloy is your thing the EAT dampers shown above would be the ones to ask for.
Audiophile Fuses
This has to be the worst size to price ratio of all the gift suggestions but alledgedly there are improvements to be had. Expect to pay 15GBP per fuse and then to lose them in the inevitable large pile of wrapping paper that gets thrown away on Christmas day...
The GlassHead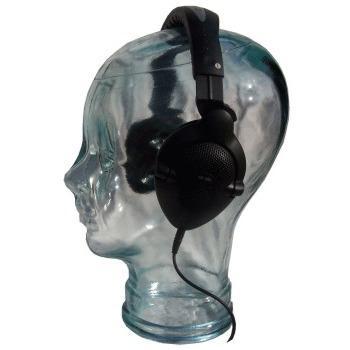 One for all you Headphone listeners who don't know where to stock your 'phones. It's a head made out of err... glass and can be had for 21.50 GBP
USB Sticks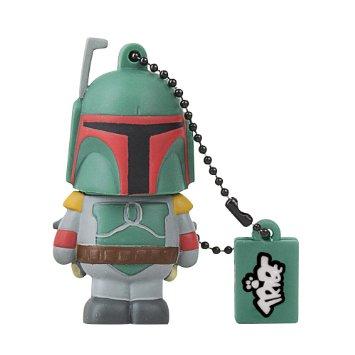 Great for storing lots of songs on to listen in the car and there are a huge variety of Novelty one available including F16s, imitation Nikon and Canon cameras, The Minions and even Spongebob Squarepants. However my personal favourite is Boba Fett.
Bottle of Whisky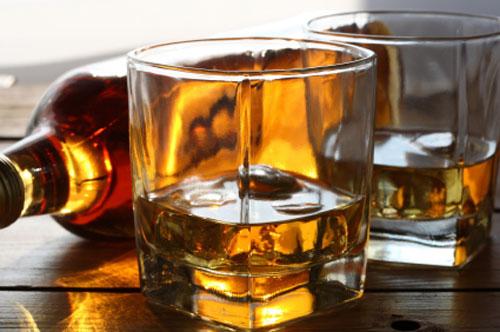 What better way to enjoy your new presents effect son your system than with a nice glass of single malt (unless you're a David Guetta fan in which case Vodka - Red Bull may be more appropriate)
For those of you who don't live in the UK you can definitely get a nice bottle for under 30€
Mariah Carey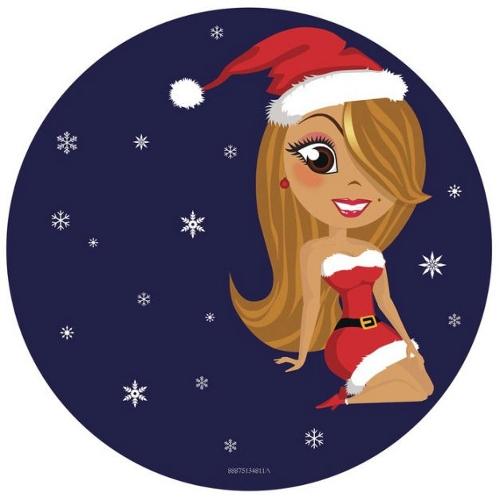 Well obviously you're not going to get Mariah Carey for 30€ unless she's REALLY strapped for cash this year But there is a reissue of All I Want For Christmas out on Sony Legacy on 10" vinyl picture disc...
Signing off
Well on that happy note I'm off out to buy my picture disc (not for me obviously). A Happy Holiday Season to you all and above all Happy Listening!

© Copyright 2015 Graeme Budd - graeme@tnt-audio.com - www.tnt-audio.com
[ Home | Staff & Contacts | HiFi Playground | Listening tests | DIY & Tweakings | Music & Books ]