[ Home | Staff & Contacts | DIY & Tweaks | Listening tests | HiFi Playground | Music & Books ]
September 2004 Editorial
Waving Scott goodbye
Author: Lucio Cadeddu
Published: October, 2004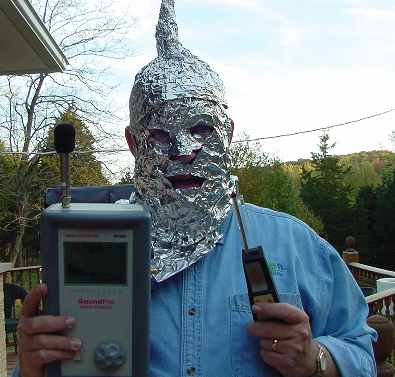 This one is dedicated to Scott Faller, one of the columns of TNT USA, writer extraordinaire, fine audiophile and cool guy above all. During all these years, Scott has delighted us with his humorous, insightful and fancy articles. He actually wrote some of the best pieces we've ever published here on TNT-Audio!
A couple of years ago he put himself in "stand-by" mode because trying to set up a commercial activity in the HiFi market. Things didn't turn out very well so he switched the on/off button and started writing for TNT-Audio again.
Now his partnership with us is definitely (and sadly) over. Scott leaves TNT-Audio to join the Enjoy the Music reviewing staff.
I can't tell you how much I'll miss him and his pieces. He has always been helpful, giving precious advices and lending a hand to other reviewers even for basic HTML duties!
As a TNT-Audio writer, he did quite everything: cool products reviews, detailed and entertaining Show coverages, Music reviews and cool, successful DIY designs, such as our TNT Stubby speakers stands.
If you're wondering WHY he decided to move...better ask him. I can just imagine that a USA-based magazine is much more attractive for an American writer. Or, perhaps, he didn't get enough appreciation among us. Considering how stressful and (spare) time-consuming is the activity of managing such a website as TNT-Audio, I normally do not spend many words saying "Bravo!" to reviewers. Perhaps it is my fault...so I'd like to THANK Scott for all his - extremely good - work here at TNT-Audio. A bit late, perhaps, but still better than nothing :-)
I understand very well how unrewarding a volunteer task like ours may become. Everyone expects something from you! And even if you know you owe nothing, somehow you feel the urge to do something. Many readers don't even bother to say "thank you!" for offering such a FREE magazine, with NO advertising or subscriptions, updated week after week ...after NINE years of unpaid activity.
Considering all of the above I'd wish to THANK all the guys of the TNT-Audio staff worldwide for their help in maintaining this website up and running, week after week, year after year. It requires huge amounts of will power, rare Passion and deep dedication...things that are becoming very hard to find in this money-driven World.
Finally, two words for you, dear readers: from time to time, do not forget to drop a line of appreciation for the guys of the TNT-Audio staff. It is our only reward. And please remember our motto: Love, not Money!
© Copyright 2004 Lucio Cadeddu - www.tnt-audio.com
[ Home | Staff & Contacts | DIY & Tweaks | Listening tests | HiFi Playground | Music & Books ]