[ Home | Staff & Contacts | DIY & Tweaks | Listening tests | HiFi Playground | Music & Books ]
In memoriam: Jim Marshall, The Father of Loud, passes away (1923-2012)
...and Marshall enters the home audio market!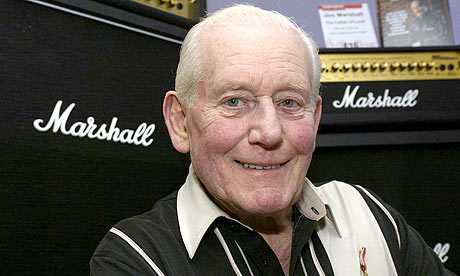 Jim Marshall OBE (1923-2012)
I'm sure everyone worth his weight in rock gigs tickets knows Jim Marshall and his legendary amplifiers. Marshall amps truly changed the world of guitar amplification and they have been leading the market for 50 years.
From 1960, Jim Marshall owned a small music store in Hanwell (remeber this name, it will be needed later!), west London, selling drums and then guitars. Many of his guitar playing customers (Ritchie Blackmore, Big Jim Sullivan and Pete Townshend just to name a few) needed a special kind of amplifier, which had to sound "bigger and louder". He started designing guitar amplifiers with the help of Dudley Craven, who worked for EMI. This is how the Marshall Amplification company was founded, in 1962, exactly 50 years ago. Jim Marshall passed away in April, this year. You can learn more about him (biography, testimonials etc.) on www.jimmarshall.co.uk.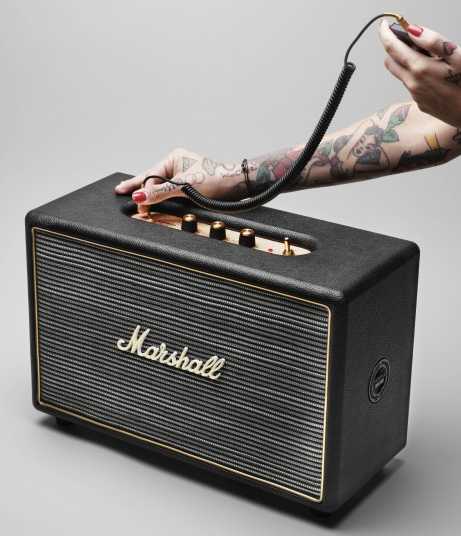 Marshall Hanwell active speaker
Marshall amplifiers have literally built the story of rock'n'roll but the brand never made it to home audio. There's just a division of Marshall, Marshall headphones (a licensed brand of Zound Industries) which sells many different kinds of headphones, all conceived from "Marshall's time-tested fundaments of performance and endurance, designed to thrive on daily use and to render music the way it was meant to sound, no matter what your flavour is".
Marshall headphones have just announced the introduction of a brand new product, the Hanwell, the first home audio component to display the Marshall logo! An event!
The plague of bad sound
Jesse Hughes, front man of the rock band Eagles of Death Metal (OH YES!!!), decided to spread the word of the Marshall Hanwell as part of his mission "to rid the world of one of the most important issues facing our world today - the plague of bad sound"!
At the bottom of this page you will find an amusing video where Jesse Hughes explains what the plague of bad sound is (teeneagers listening to music via cell phones speakers!) and describes what the Hanwell is.
First of all, Hanwell is the place where Jim Marshall opened his first music shop (see above). Secondly, it is a kind of active loudspeaker, styled like a Marshall guitar amp, that can be connected to any portable device (MP3 player, cell phone, iPod, smartphone etc.).
Inside the usual black vinyl (Tolex)-covered wooden cabinet you can find (hear hear!) a 100W Class-D amplifier, dual 6-inch long-throw woofers in bass reflex and two ferrofluid-cooled tweeters. Portable devices can be plugged into the top of the Hanwell via the 3.5 mm jacks on the supplied double-ended guitar-like coil cord.
At the top of the unit there's a brushed brass metal plate where you can find the usual dials for volume, bass and treble, a source audio input jack, a retro analog power switch and a red power status light. No other details have been disclosed yet, since the product will be regularly in shops next November. Even the retail price is still a secret. Considering it makes use of two woofers and two tweeters I guess it should be a stereophonic device.
Is this HiFi? Who knows? And who cares? For sure, it is something much better than the horrible iPod dock stations too many teenagers use. It could be the first step towards a quest for better sound. They have to start from somewhere...it is not 100% correct to believe teenagers aren't interested in better sound from their portable devices. My daughter, for one, has a discriminating ear and enjoys listening to his music via a small HiFi system I set up for her (PS2, Marantz 1060 vintage amp, Goodmans bookshelf loudspeakers). And she already knows which of ours cars sounds better, and this without ANY kind input from my end!
There's hope, I'd say. It is true that Music can be entertaining even via the diminutive speaker of a smartphone but once one listens to something better...it is hard to come back!
© Copyright 2012 Lucio Cadeddu - editor@tnt-audio.com - www.tnt-audio.com
[ Home | Staff & Contacts | DIY & Tweaks | Listening tests | HiFi Playground | Music & Books ]