[ Home | Staff & Contacts | HiFi Playground | Listening tests | DIY & Tweakings | Music & Books ]
September 2014 editorial
Technics coming back in 2015!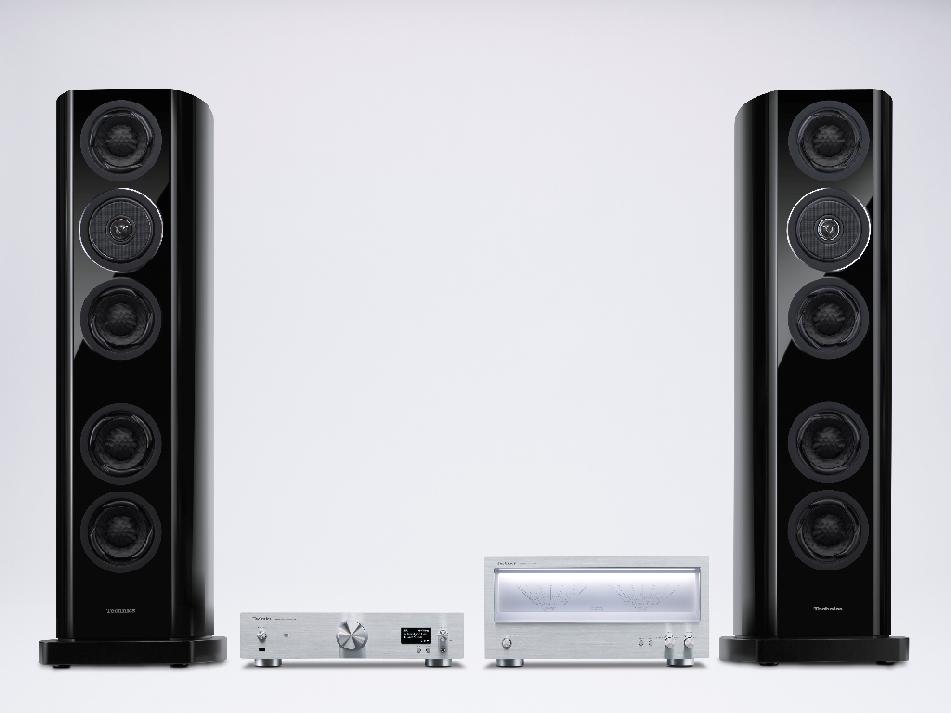 Panasonic announces the comeback of the Technics brand!
Author: Lucio Cadeddu - TNT Italy
Published: September, 2014
Panasonic, the Japanese consumer electronics conglomerate, has just announced that at the end of this year a series of new Technics products will be released, and reviving this line of products after four years of hibernation! They have chosen 2015 because this is exactly 50 years after Panasonic (then it was called Matsushita) created the Technics HiFi brand.
It is hard to find an audiophile, even an absolute beginner, who isn't familiar with the Technics brand and products. Everyone knows - at least - the Technics SL1200 turntable, a legend among DJ's which has earned a deserved audiophile reputation as well. Check our reviews the SL1200 here and here.
Anyway, Technics wasn't just known for the 1200 or for budget-oriented consumer audio products! Especially in the Seventies, they released several products that definitely belong in the history of HiFi, for example the SP series of high-end turntables, the EPA series of tonearms (don't miss our recent review of the legendary EPA 100 model), the SB-XXXX series of loudspeakers, as well as the memorable SU8080 integrated amplifier, which was highly desired by many audiophiles in the Seventies.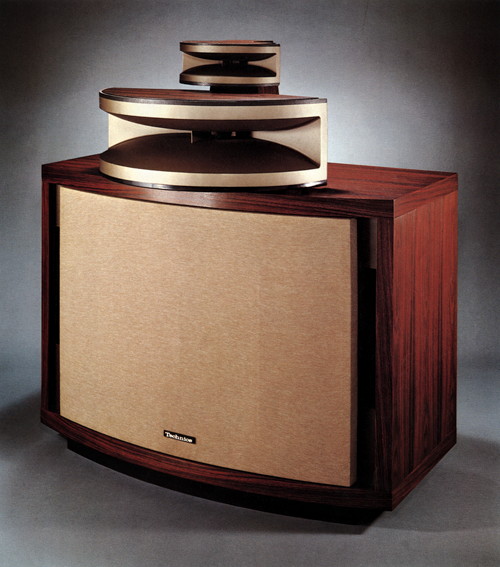 The legendary Technics SB10000 loudspeakers from the Seventies!
The Technics brand was founded in 1965 by Matsushita and the first product to hit the market was a two-way acoustic suspension loudspeaker, the Technics 1. In 1970 the legendary SP10 turntable was released, the very first direct drive turntable ever produced. One year later this groundbreaking technology was made available to general consumers as well, thanks to the affordable SL1100, grandfather of the famous SL1200. The SBxxxx series of phase-corrected loudspeakers, also introduced in this period, was in every audiophile's dreams. Then came the revolutionary cassette decks with autoreverse (Technics RS-277US) and with three heads (Technics RS-279US). In the digital era Technics efforts were focused on developing MASH D/A conversion on CD players and, later, the implementation of some typically audiophile solutions such as virtual battery power supplies and anti-resonant cabinets for amplifiers and CD players. In 2009 Technics released the last version of the SL1200 turntable, namely the mk6 edition.
Nowadays Panasonic seems to have quite ambitious plans: satisfy even the most demanding audiophile with two parallel lines of products that range from high to middle-end. The Reference Class R1 series comprises two huge floorstanding speakers, a preamp which works also as network player, capable of working with any high resolution digital format (DSD included) and a Class D (hear hear!) VU-meter equipped power amp. The whole combo should retail for something around 40,000€ (no, not a misprint!). The middle-class series, called C700, includes a network player, an integrated amplifier, a CD player and a pair of bookshelf loudspeakers, for something close to a 4,000€ price tag. Definitely, not entry-level stuff!
For more details on Panasonic ambitious goals, please refer to the interviews below, where some bold claims are made by various Technics personalities. Among other things, they claim to be able to make the speakers disappear from the listening room, creating a virtual soundstage with precise spots for every instrument and player. Well, this isn't exactly something new to our ears, since audiophiles worldwide have been trying (and sometimes succeeding!) to get the same result for decades. This is exactly what we call 3D stereo imaging...

Summarizing, we DO hope this comeback will inject some optimism into our niche, which has been neglected by many big names in consumer electronics. If Panasonic believes there's still some interest in designing and selling new HiFi gear perhaps others will also decide to invest in good quality audio products. Let's see...

© Copyright 2014 Lucio Cadeddu - direttore@tnt-audio.com - www.tnt-audio.com
[ Home | Staff & Contacts | HiFi Playground | Listening tests | DIY & Tweakings | Music & Books ]