[ Home | Staff & Contacts | HiFi Playground | Listening tests | DIY & Tweakings | Music & Books ]
September 2021 editorial
Apple buys Primephonic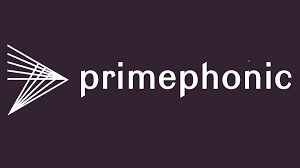 Author: Lucio Cadeddu - TNT Italy
Published: September, 2021
Last March we analyzed, tested and reviewed Primephonic, an exclusive high quality streaming service entirely devoted to classical music, something that was clearly missing on mainstream online music channels.
This Amsterdam-based service was launched in 2014 and was reaching a vast audience. Primephonic was an interesting platform not only for classical music lovers, but also for young listeners who abandoned CDs and LPs, being more familiar with files and streaming. Though pop and rock albums (both on CD or LP) are still quite easy to find, the same can not be said for classical albums. Hence Primephonic was a good way to introduce youngsters to the joys of classical music.
Now the streaming service has been discontinued, on September 7, as a standalone offering, being absorbed into the popular Apple Music platform. What should we expect? Well, Apple should release, in a few months, a new classical music app that will offer the same streaming service as Primephonic did. Apple claims that this new app will offer an improved search engine, with more detailed classical music metadata "plus new features and benefits.".
We do hope the quality of the files will not be altered in any way, since classical music lovers are generally more interested in playback quality than the average pop/rock/hiphop listener. This is not a surprise, considering the average Primephonic user is in the 55+ age range, and generally has a better playback system (not just a smartphone and a pair of cheap earbuds).
In the meanwhile, Apple offers six months free of Apple Music to existing Primephonic users. I'd love to say I'm happy but, in my opinion, it is not good news when a big name acquires smaller businesses. Oh yes, it's called globalization. Let's see what will happen.

Copyright © 2021 Lucio Cadeddu - editor@tnt-audio.com - www.tnt-audio.com
[ Home | Staff & Contacts | HiFi Playground | Listening tests | DIY & Tweakings | Music & Books ]