[ Home | Staff & Contacts | HiFi Playground | Listening tests | DIY & Tweakings | Music & Books ]
Jeff Maxson
TNT-Audio USA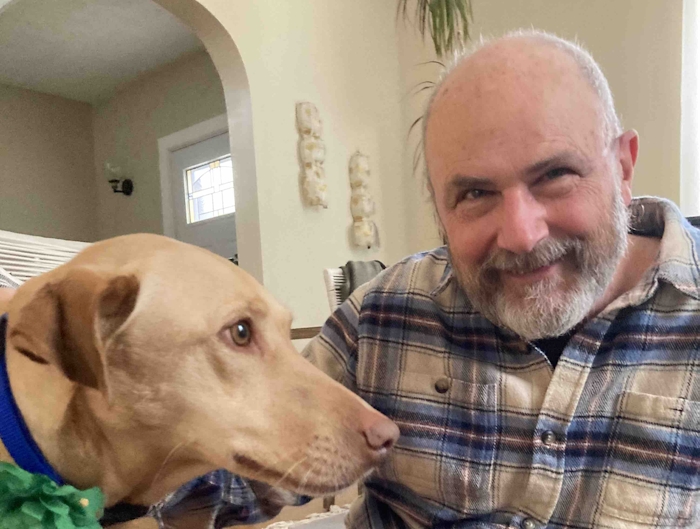 More than 20 years ago, my children were playing around with the volume control on the consumer audio system I'd been using since college. They blew out the surrounds on the speakers, and I started searching the web for a replacement pair. I found some PSB Alphas but they were so much better than the rest of my equipment, that I ended up replacing it all. An early purchase was a Decware Zen amp, thanks to a review here at TNT-Audio. I still have Decware monoblocks on the system in my study. And after some trial and error, the back-loaded Lowther horns to do them justice.
Almost all my listening is to vinyl. I still have some LPs from my teen years in the 60s and 70s, but my collection jumped in size when I quit smoking in graduate school and dedicated the money I saved on cigarettes to buying records. In time the habit grew more expensive than smoking a pack a day. In grad school in the early 90s, I enjoyed shoegaze and other indie pop music and also filled out my collection of 60s singer-songwriters, folk rock, R&B, etc. I continue listening in these veins, recently adding jazz vocalists to the collection. I listen as background in the day and in the foreground at night. I want my system to put me in touch with the emotional life of the singer; it mostly does.
My interest in audio equipment is heavily analog-oriented. I have a rim-drive Teres turntable with SME-3012R and Viv Labs arms, and two dozen cartridges, MM, MI and MC to try—this is in the study system. The living room system has solid state amps and electrostatic speakers with a JVC direct drive table and Sperling arm. At this point, I'm not willing to spend the time or money to build a digital system that will keep up with analog, though I do have an Oppo player and a MHDT DAC I like.
I'm a retired professor of English at a local university, so I have plenty of time for obsessing over music and equipment. I'm happy to take TNT-Audio readers along for the ride!
DISCLAIMER. TNT-Audio is a 100% independent magazine that neither accepts advertising from companies nor requires readers to register or pay for subscriptions. After publication of reviews, the authors do not retain samples other than on long-term loan for further evaluation or comparison with later-received gear. Hence, all contents are written free of any "editorial" or "advertising" influence, and all reviews in this publication, positive or negative, reflect the independent opinions of their respective authors. TNT-Audio will publish all manufacturer responses, subject to the reviewer's right to reply in turn.

© Copyright 2022 Jeff Maxson - jeff@tnt-audio.com - www.tnt-audio.com
[ Home | Staff & Contacts | HiFi Playground | Listening tests | DIY & Tweakings | Music & Books ]