[ TNT | Who we are | HiFi Shows | Listening tests | Sorgenti | Tweakings | Inter.Views ]
Mimmo Cacciapaglia
[Italian version]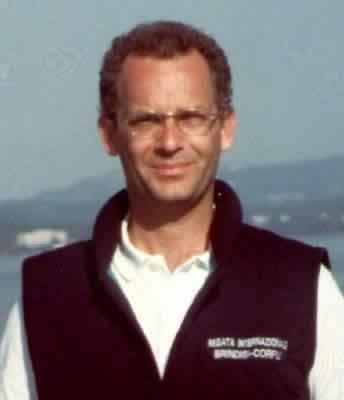 I was born in 1958 near Lecce (in the South of Italy - Puglia) and I studied Foreign Languages and Literature at the University of Rome.
I specialized in Ethnic Music and American Literature so in 1983 I moved to the US for a research project at the University of Kentucky - Lexington.
I translated the book by John Blacking, titled "How musical is man" and I've composed Music for some of the "Songs of Innocence" and "Songs of Experience" by William Blake.
I collaborated for a quarterly magazine dedicated to the popular Music "I giorni cantati" writing some article on the popular music and tradition of the Southern Appalachian Mountains (USA).
I also collaborated with a local newspaper (Il Quotidiano di Lecce Brindisi e Taranto) being the responsible for a weekly column of musical reviews.
I play guitar, mandolin and the fiddle, which is the violin played in a non-classical style in Irish Music (and also in the US Country Music).
My musical bookmarks are Dylan, Tom Waits, Leonard Cohen, Lou Reed and the so-called Delta acoustic blues (Mississipi John Hurt).
I am involved in HiFi since 1973 when I bought a NAD 90, a nice amplifier which came before the famous NAD 3020, and of which nobody has memory (sooner or later I'll tell you something about it here on TNT). My first system had a Technics SL1300 turntable, too.

For some strange case of the life I now administrate a catering (food distribution) Company and, besides HiFi, I share my spare time between the family and two hobbies: the beautiful Mini Minors (those tiny English cars very popular in the '70s, you remember the Mini Cooper 1.3 for sure) and sailing.
I like sailing with a 39 feet boat and I'm handcrafting a replica of the old Catboat (Cape Cod) of the 1925. It is an entirely wood-crafted boat, 4.5 meters long.
I've discovered TNT-Audio just surfing the Web and I soon fell in love with this crazy idea: everything free, just done for passion, in order to share our thought and experiences with other audiophiles worldwide.
So I decided to lend a hand to Lucio, sending him some of my thoughts and experiments in HiFi.
I'm not exactly a technician but I trust my ear and I like to tweak the HiFi gear, deciding *by ear* whether it is for better or not.
My real reward is the huge amount of letters we receive of audiophiles who have used some of my DIY designs and tweaks.
© Copyright 1998 Mimmo Cacciapaglia
[ TNT | Who we are | HiFi Shows | Listening tests | Sorgenti | Tweakings | Inter.Views ]