[ Home | Staff & Contacts | HiFi Playground | Listening tests | DIY & Tweakings | Music & Books ]
Richard Varey - TNT-Audio New Zealand
Happy to be a TNT-Audio reviewer
[Italian version]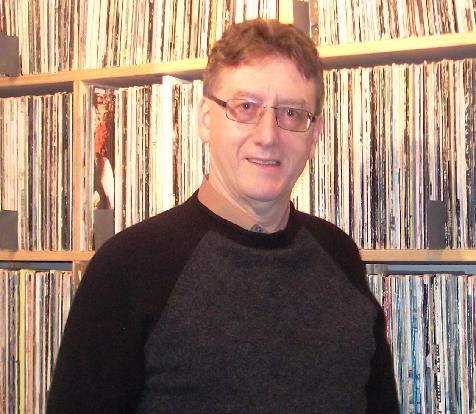 Kia Ora from New Zealand. I am a self-confessed hifi 'nut' and have been since I earned my first wage in 1972, spending much time and money on many iterations of equipment refinement and music recordings. Currently I have a Cambridge Audio Azur 840A amplifier, Plessey 8" full-range drivers in homemade open baffles (listed on Homebuilt HiFi), Clearaudio Emotion TT, iFi iTube, iFi iCAN, iFi iPurifier, Pioneer SACD D6, Cambridge Azur 540D DVD player, Cambridge Audio DacMagic, Technics ST-GT350 radio tuner, Sennheiser HD555 headphones (modified), Rega EAR, audio-gd interface, Toshiba AD-2T automatic dynamic range expansion system, and Pure AV power conditioner. Cables are an accumulated mix including QED, homemade, and from interconnect maker Brendan in Waimate (NZ). The black glass head was bought in Germany in 1982. The cabinets are Canadian recycled timbers, and the table is an old English sewing machine table (Singer, I think) sold to me in Lancashire by an Australian!
I am still an avid music collector and presently have about 2,500 vinyl LPs and about 5,000 CDs, as well as a few music DVDs. This collection is at the heart of my music experience, of course. My musical taste is eclectic, and I enjoy discovering artists who are talented but not famous or popular, especially blues, jazz-rock, neo-prog, folk, Celtic, and instrumental guitar. I have been a long-term Classic Rock magazine subscriber (although I'm not sure if that qualifies me or not!!). I especially love rooting out vinyl albums in great condition (some call this behaviour crate digging, others call it obsession). I have a few years experience with PC-based digital, having tried several value-for-money DACs - usually on advice from TNT-Audio! My digital file collection is played on a Sony Vaio / Windows 7 Professional laptop through jRiver 17 and a SoTM dx-USB HD interface. I prefer FLAC format and am dabbling with DSD.
I write for a living, having been a university academic for more than 20 years. I'm now a Professor of Marketing in a respected management school in New Zealand. I write and lecture when not listening to music (my wife tells me that the salary helps pay for the records and equipment), and sometimes at the same time, so I look forward to contributing to the TNT-Audio community as a labour of love, and I usually have something to say about my experiences and observations. English is my mother tongue (well East Yorkshire, actually), and I now live in New Zealand. I read TNT-Audio content avidly, several times a week, and eagerly await the new posts each Saturday as part of my weekend, and have extensively used the website for several years as a go-to for advice, projects, and entertainment. I particularly like the broad range of topics and reviews, and the independent hobbyist focus.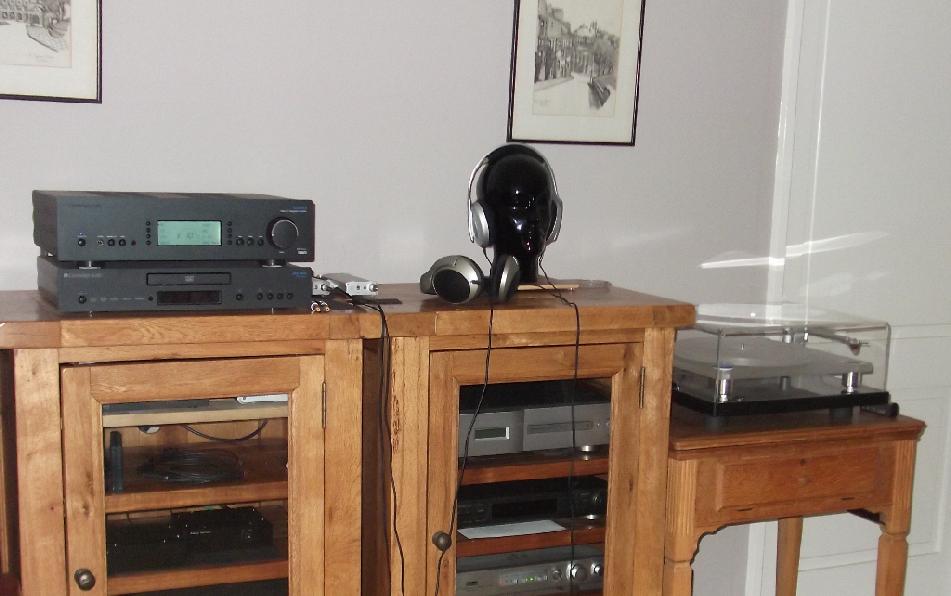 I have no affiliations or associations with magazines, manufacturers, or dealers, so there will be no conflicts of interest or promotional motivation - except to say that I think of myself as a brand-savvy frugal hifi aficionado and want to spread the word about mindful DIY and shopping in a world of hype and snake oil.
Iím a tweaker, savouring clever design and problem solutions, and I donít believe that high quality comes only from high prices. I listen to the music not to the equipment, and I don't boast about brand names and what I pay. Actually my ideal price point is the lowest price at which musicians come through emotionally and intellectually as well as kinetically. For me, it doesn't make sense to talk of hifi without talking about music - it's the music experience that matters.
I live only an hour or so from the most wonderful record store - Real Groovy, Auckland. I'm also aware of NZ designers/producers and music artists. I am PC literate (another hobby begun in the mid 1980s) - I recently started a "Music Experience" blog at Music Experience
My fascination with the idea of audiophile is potent and more than a hobby, and I sometimes wonder if I am one or would want to be one - what does it take to become audiophilic and what can you do if you are one? I'll be exploring this in my viewpoints, essays, and reviews, and would welcome your views and stories.

© 2014 Richard Varey - richard@tnt-audio.com - www.tnt-audio.com
[ Home | Staff & Contacts | HiFi Playground | Listening tests | DIY & Tweakings | Music & Books ]