[ Home | Staff & Contacts | HiFi Playground | Listening tests | DIY & Tweakings | Music & Books ]
Meze Audio 99 Classics Headphones
Classy Closed Back Headphones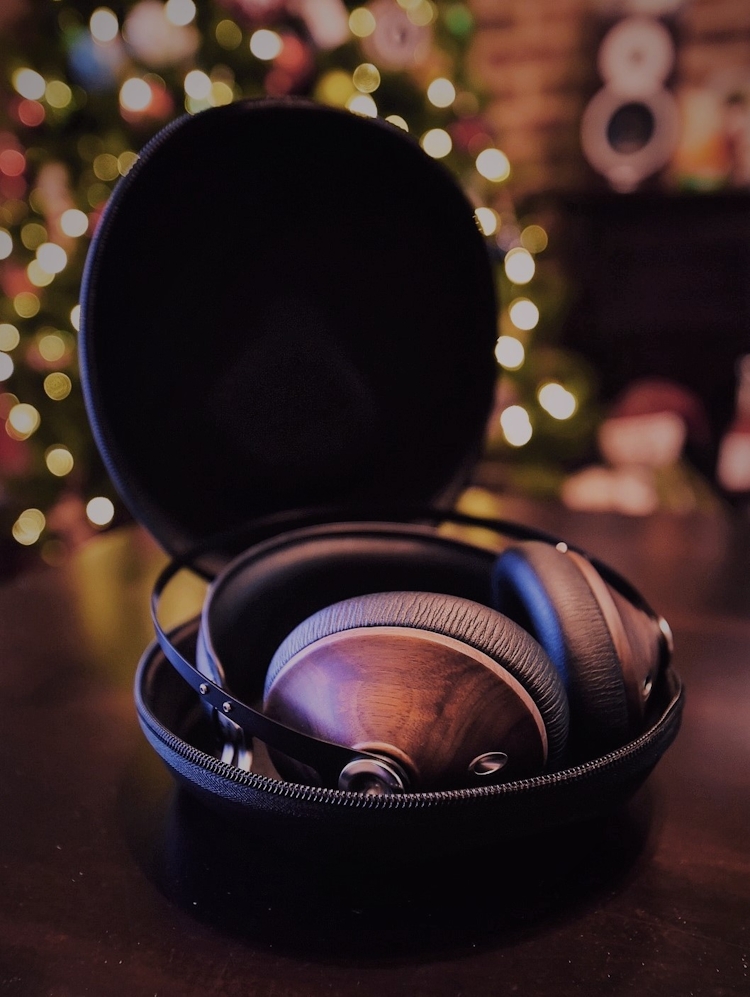 Product: 99 Classics Headphones
Manufacturer: Meze Audio - Romania
Approx. price: €309/US$309
Reviewer: Bevan Court - TNT USA
Reviewed: January, 2021
Feeling Bluesy
I have been listening to a lot of blues recently and have been finding that my B&O H6 were not quite giving me the punch that I was looking for in my headphones. Whilst having a lovely soundstage and detail, they are a little short on what I can only describe as boogie.
My Sony WH-1000XM2, whilst great traveling headphones and wonderful for noise cancellation, have more of the bass performance that I am looking for, whilst not having the soundstage and open treble that the B&O have. Both are a compromise and neither quite give me what I want.
In my previous review of the Schiit Modius Dac, I had found that this, combined with my B&O and the headphone stage of my PS Audio Sprout 100 did a much better job than I was expecting, a definite improvement over the B&O H6 being driven from my iPad and over the inbuilt DAC in the Sprout.
One day, whilst browsing through the internet, I saw an opportunity to pick up some very good condition, lightly used, Meze 99 Classics in the glorious walnut and silver finish and decided that I would see if they could find boogie nirvana for me. An initial look at the online reviews seemed to indicate that these might be a good match for what I was looking for.
So, the day came and they arrived, in the original box - I got lucky with these, they are in excellent condition. The travel case is a thing of beauty all by itself, supplied with both a short cable, with inbuilt volume control and microphone, as well as a longer listening cable. I use the longer cable, as there is a little degradation going through the volume control.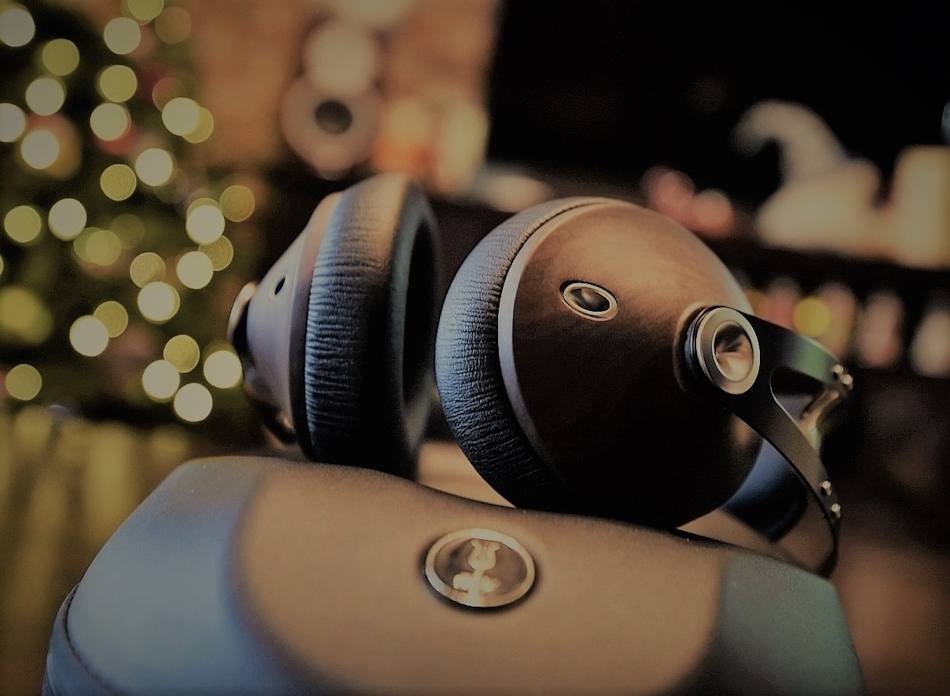 Design
Initial impressions - they look as wonderful in the walnut and silver finish as I had hoped. I had rejected the gold as being a little gaudy for me. They do also have a special edition maple and silver that looks beautiful, but alas, these are both more expensive (an extra $20/€20) and a little harder to find lightly used.
Antonio Meze is a Romanian who was dissatisfied with the headphone options that he could pair with his Fender Stratocaster. He wanted a connection to them that was more like that of a musician with his instrument, an emotional attachment that he wasn't getting from the commercial options that he saw available. So he got to work.
In 2015, the 99 Classics was born. At a relatively affordable price, he has crafted something that is stunningly beautiful. I thought my B&O were nice to look at, but they pale in comparison. The Sony, well, let's just say that they are function over form. They are not ugly, but won't win any beauty contests.
The shells are CNC machined from wood, so all are slightly different and it is possible to replace all the parts yourself, so these are not something that you throw away, but something to keep and cherish.
But Antonio Meze has also achieved something else - the design of the clamping mechanism has the perfect level of clamping, the perfect seal to the head, whilst being self adjusting. For me, this is Goldilocks level of comfort.
For more insight into the design elements, please see the video from the man himself:
Technical specs are found below:
Transducer size: 40mm
Frequency response: 15Hz - 25KHz
Sensitivity: 103dB at 1KHz, 1mW
Impedance: 32 Ohm
Rated input power: 30mW
Maximum input power: 50mW

Sound
So, these are beautiful, well engineered headphones, but how do they stack up in real life?

These are not quite as detailed as the H6, with a slightly warmer feel, with a real presence in the mid-range and the ability to go low in the bass. These are rated for 15Hz, 5Hz lower than the H6, and although I doubt that you are truly hearing it below 20Hz, the improved bass performance really shines through, both in depth and power, but also in clarity. The WH-1000XM2 do go low, and they have more drive than the H6, however, I feel that the bass gets a bit too muddy at times.

The soundstage of the 99 Classics is wide, though slightly narrower than the open expansive stage that the H6 manage, but the difference is fairly small.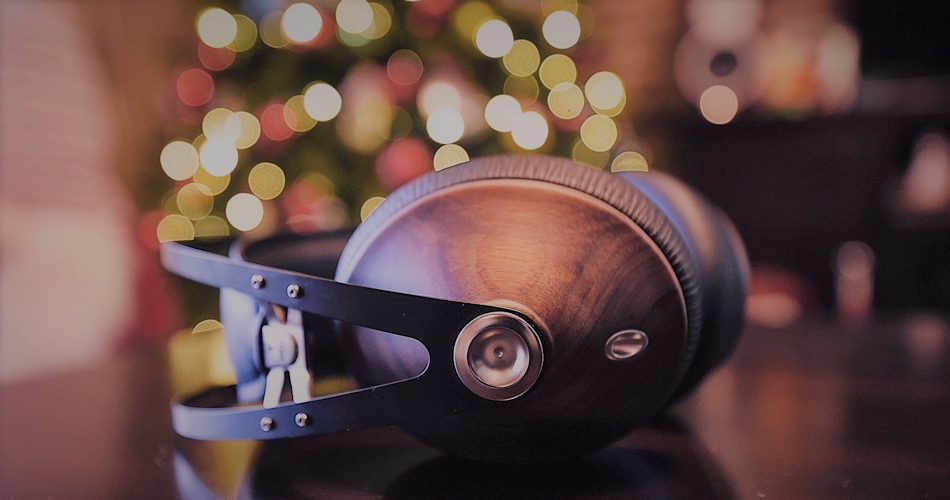 The word that I keep coming to is balance. I can drive these headphones with my Sprout 100, using either the inbuilt DAC or the Schitt Modius, or even running with just my iPad and they sound wonderful, balanced and easy to listen to, whether I am throwing John Lee Hooker's live performance on "Black Night is Falling", or Seasick Steve's "Sonic Soul Surfer" or even my guilty secret at the moment, Taylor Swift's new album, "evermore".
They have the looked for ability to boogie, giving a more dynamic performance, even with things that are not as well recorded, such as the Gossip's Standing in the Way of Control, or even The Pretty Reckless Make me Wanna Die, whilst not having the shortcomings of the recording overtly highlighted.
They seem to sound good with whatever equipment that you partner them with, they just get better as you give them better partnering electronics. I will say one thing, I preferred the inbuilt DAC on the Sprout 100 over the Schitt Modius, the extra bass that made the B&O H6 better for me, was a little over the top for the Meze 99 Classics.
Conclusion
As always, partnering electronics need to be matched to get the right synergy, but the Meze 99 were good with everything, mostly stunning. They are stylish, beautiful, comfortable and sound terrific.
On a final note, you can get a fractionaly less stylish version called the Meze 99 Neo, with black ABS replacing the premium wood and having slightly lower impedance, that still look amazing and probably achieve most of the performance of the Classics for only $199/€199.
Possibly a bargain, but for this audiophile, the 99 Classics stole my heart and you might have to prize them out of my cold dead fingers...
DISCLAIMER. TNT-Audio is a 100% independent magazine that neither accepts advertising from companies nor requires readers to register or pay for subscriptions. After publication of reviews, the authors do not retain samples other than on long-term loan for further evaluation or comparison with later-received gear. Hence, all contents are written free of any "editorial" or "advertising" influence, and all reviews in this publication, positive or negative, reflect the independent opinions of their respective authors. TNT-Audio will publish all manufacturer responses, subject to the reviewer's right to reply in turn.

© Copyright 2021 Bevan Court - bevan@tnt-audio.com - www.tnt-audio.com
[ Home | Staff & Contacts | HiFi Playground | Listening tests | DIY & Tweakings | Music & Books ]