[ Home | Staff & Contacts | HiFi Playground | Listening tests | DIY & Tweakings | Music & Books ]
Toronto Audiofest 2021 - Show Report

A new Beginning
[Italian version here]
Event: Toronto Audiofest 2021, Toronto Airport Westin Hotel, October 22-24, 2021.
Website: www.torotoaudiofest.org
Reporter: Roger McCuaig - TNT Canada
Published: November, 2021

Like most of us, I have been extremely fed up with staying at home, and, as restrictions on public gatherings began to taper off, I even dared to think that a Toronto audio show might be a possibility this fall. I found the web site with a list of manufacturers and a way to register, free admission! Registration in hand, I waited until about a week before the show, it looked like this was really going to happen so I booked my room at the Airport Westin. Based on the documentation on the Audiofest web site it appeared that this might not be a very big event but I really didn't care about that, I just needed a shot of real-life audio. Now the show is over, I am back at home, and really happy that I went. It certainly was much smaller than the pre-Covid editions that I attended in Montreal and Toronto however the exhibitors and public attending were visibly enthusiastic about the new beginning.
A lot of people were skeptical about the feasibility of putting on a successful show in Toronto this fall. Would the public show up? Would enough manufacturers and distributors participate? Would some level of government intervene at the last minute and pull the plug causing a massive financial disaster for the organizers? Well, as we now know, the show did go on, with enough exhibitors to make it viable, and people came. So, what better way to start this report than with my interview with the organizer, Michel Plante. No, I didn't ask him if he heard a voice saying "If you build it, they will come."
Michel Plante has had a long career in the audio industry, most recently as Director of Sales and Marketing at Plurison - a well-known Montreal based audio distributor, Director of recent Montreal and Toronto audio shows, founder and CEO of the Audio Industry Alliance, and Publisher of PMA magazine. I first of all want to express my gratitude to Mr. Plante for taking more than 30 minutes of his time on a busy Saturday morning to speak with me. The following is a summary of my notes taken during my conversation with Michel Plante while sitting at his desk in the lobby of the Toronto Airport Westin Hotel on the morning of Saturday October 23rd.
This year's Audiofest is a new start, (his actual words were "nouveau départ"). Even as late as two weeks ago we weren't at all sure that it would go on. It has been a very difficult and stressful time for us. We will be quite happy if, in the end, we can break even. We got 2487 registrations for the event. Given the uncertain situation and that the show would be considerably smaller than usual, this is a real success for all audio enthusiasts. We had 30 exhibitors whereas we typically can count on about 65. We know that many companies decided not to come due to the requirement for masks and vaccination, also, rumours about a show cancellation that were recently circulating on at least one audio related web site certainly discouraged some exhibitors. The exhibitors that decided to come are very happy to be here, happy to be out of their bubble. ("sortir de leurs bulles") We took a big risk and it was a success.
During the pandemic, sales of audio components was very high. People, stuck at home, went on an audio buying spree. A lot of distributors are out of stock for many popular items which is a worry right now. In many cases people are buying what's available, not what they really wanted! Lots of sales is a nice problem to have but the question remains; where are we headed from here? We need to think about the next generation of music enthusiasts. We should start by getting women more involved in this traditionally male dominated activity. Michel's final message; "take off your headphones and listen to music with your friends".
Here is a sample of what was to be found at Toronto Audiofest 2021.
Some eye candy in the hallway leading to the exhibitors rooms.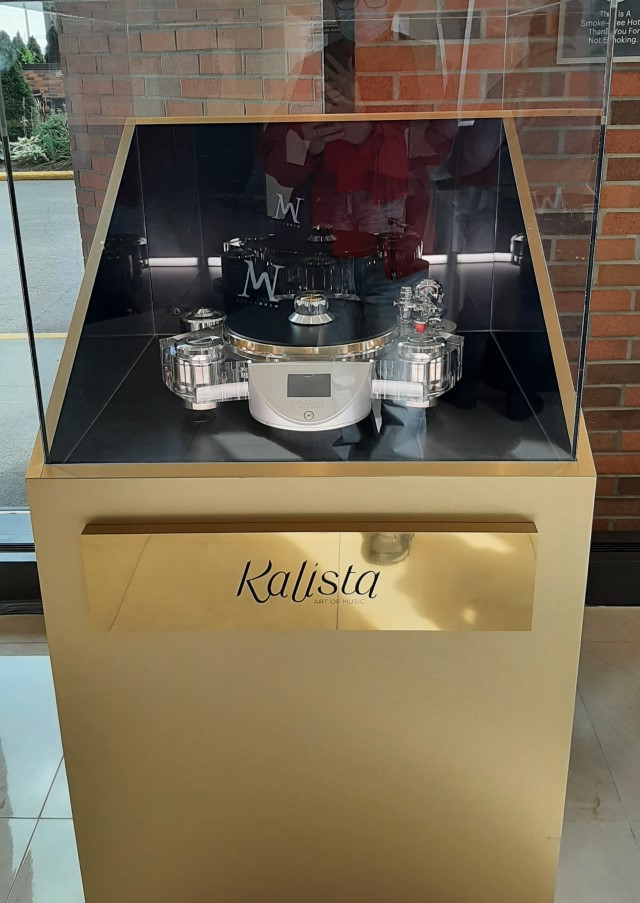 Ever wondered what a 1000 Watt amp looks like? This was sitting alone in the hotel lobby. How many people does it take to lift it?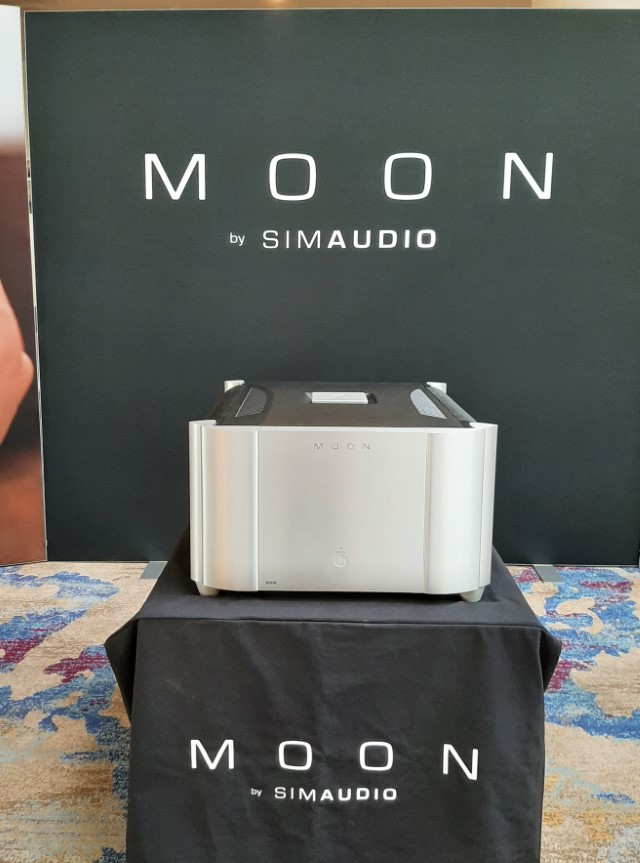 Granite speaker cabinets! Is there no limit? The granite is reported to be imported from Africa for it's acoustic characteristics.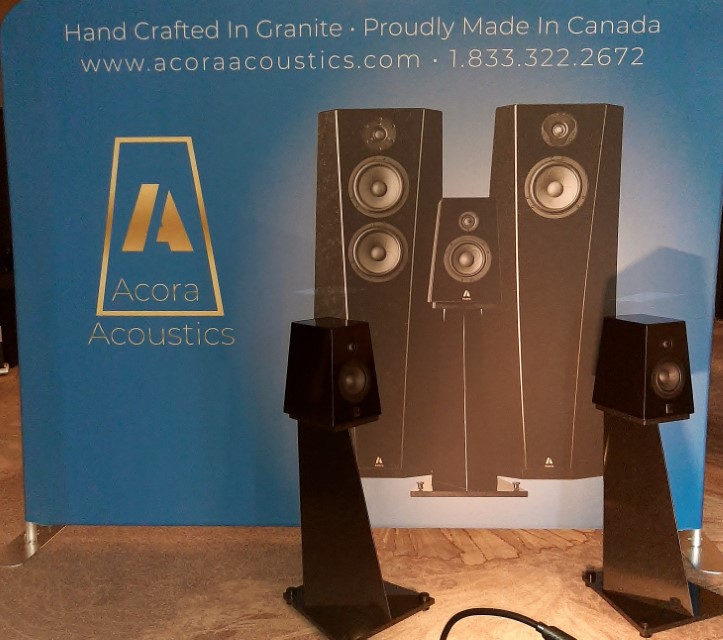 A look at the inside of a Monitor Audio Speaker.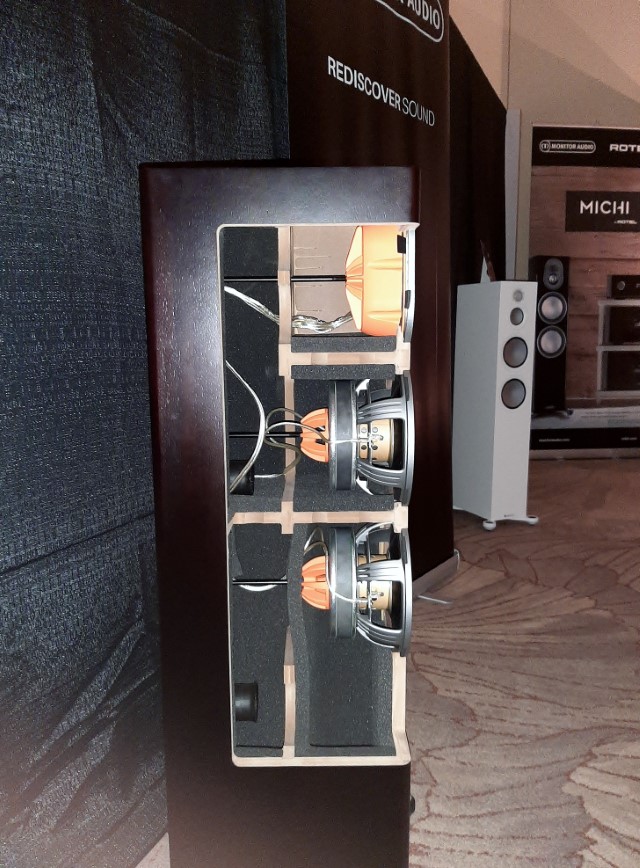 Vince Bruzzese, Totem founder and designer, beside the Element Metal V2 speaker. Like many Totem models, this speaker sounded much bigger than it's actual physical size and filled the room easily.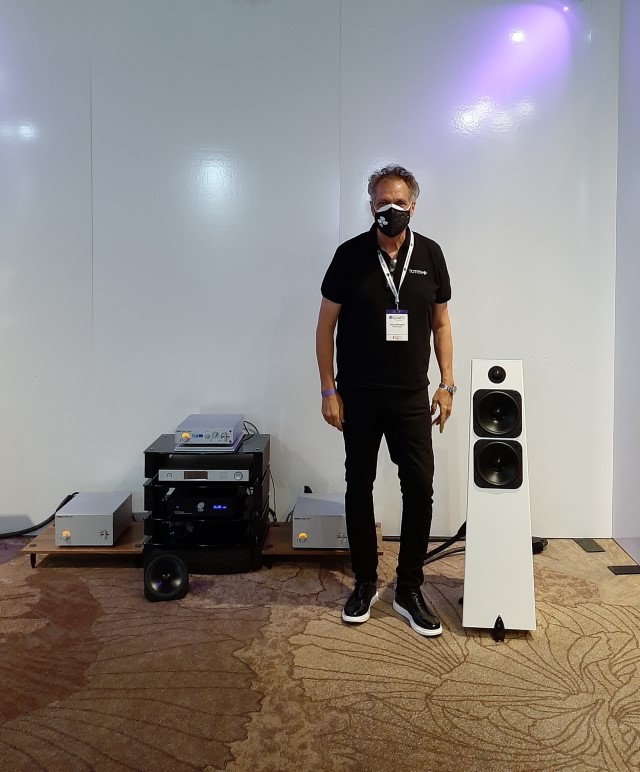 I had never heard of ifi Audio. A British-based company with a very interesting web site. I will definitely be going back to it. They had several interesting small format products; DACs, streamers, etc.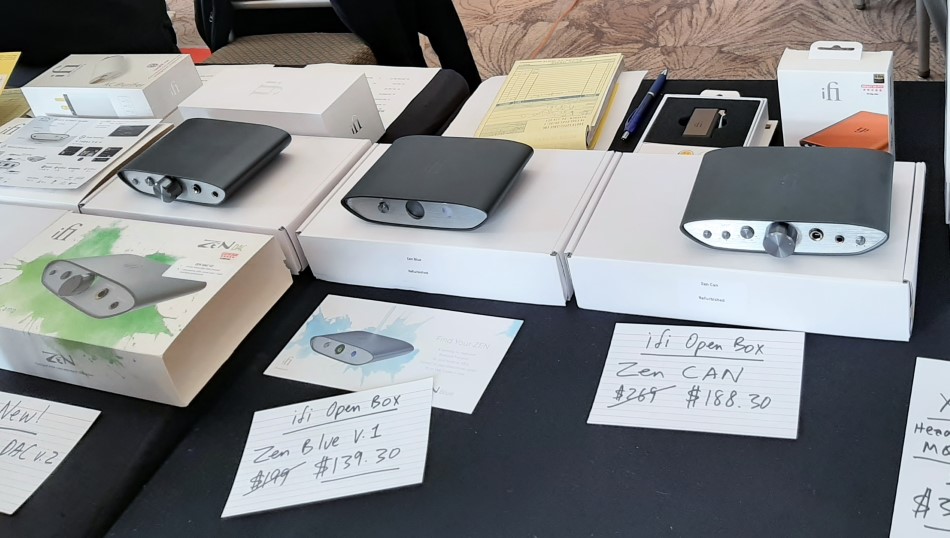 Soundstage of Waterloo, Ontario had a pair of Vandersteen Kento Carbon speakers playing (left). $49k for these beauties. I would have liked to hear the Trenner & Freidl speakers (right) but they never got their opportunity.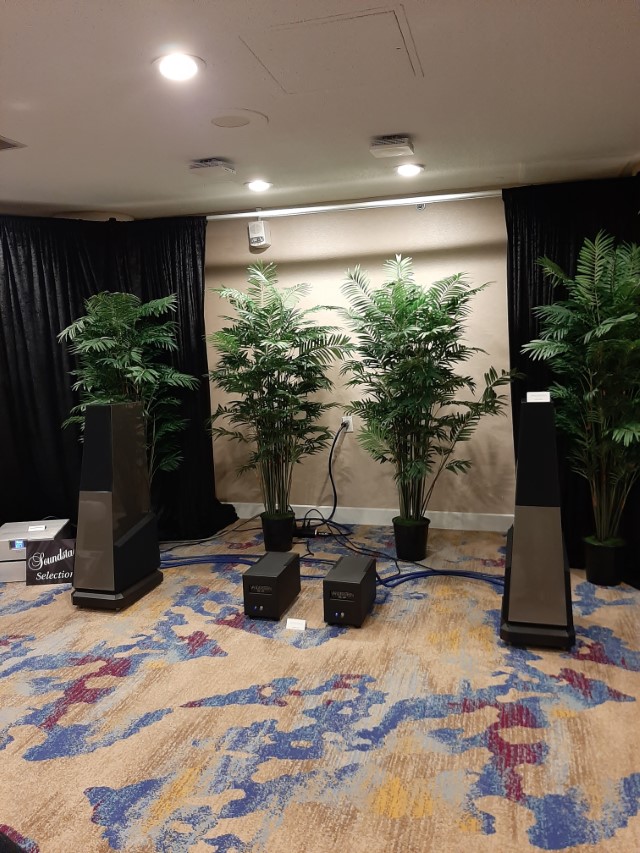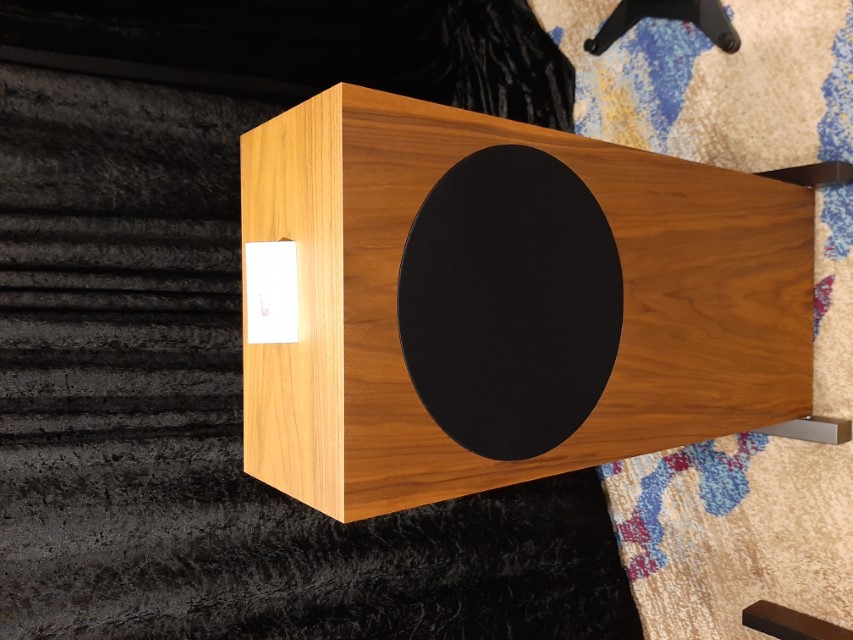 Wynn Audio had a large room featuring Vimberg speakers (green!) and Karan electronics.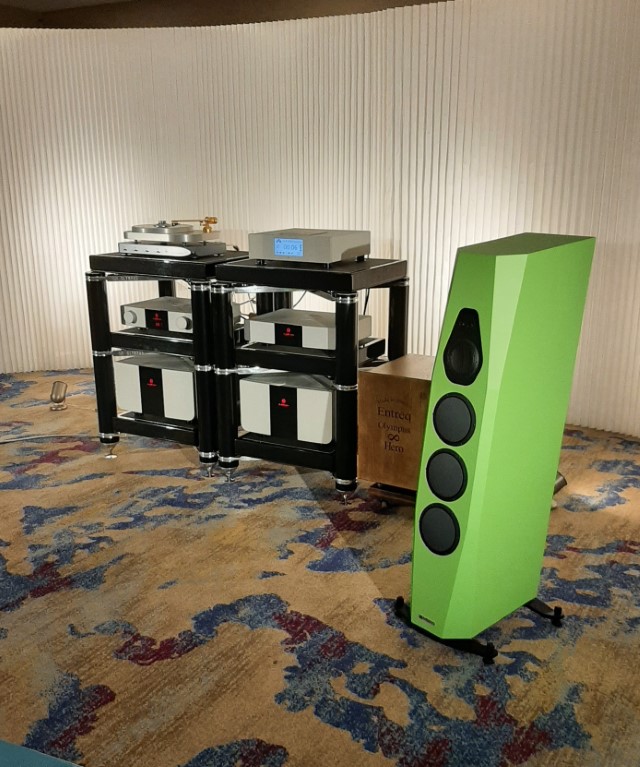 Centre HiFI, the Quebec-wide retail chain, had a pretty big setup.
It was nice to see Anne Bisson back this year.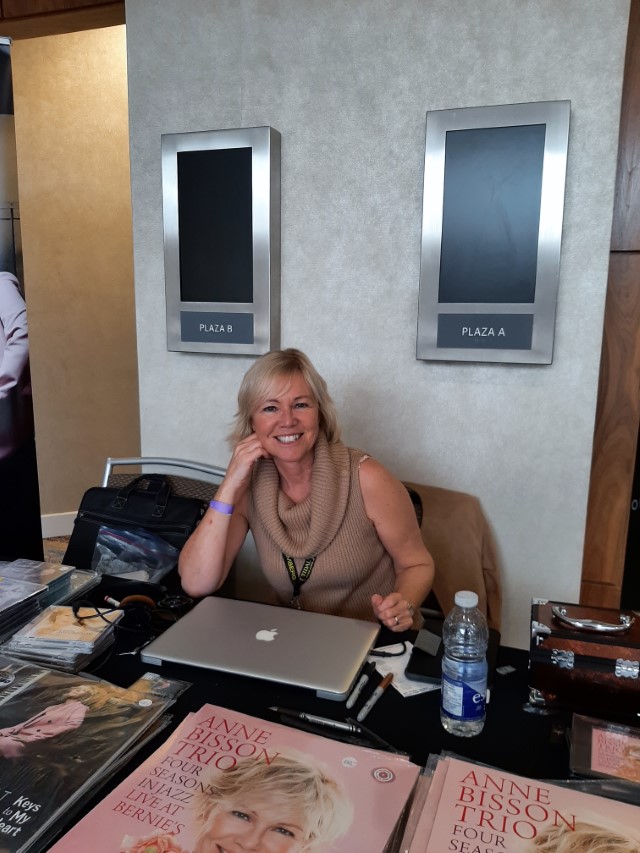 Plurison is gone. A lot of their product line has moved to Focal Naim America. However Daniel Jacques, Plurison's founder, still has some products to offer. He told me he was trying to be "semi-retired". I am particularly interested in the Micromega M-One, an amp/preamp/DAC/streamer all-in-one box. DDJ had a lot of great deal going at the show and business looked brisk.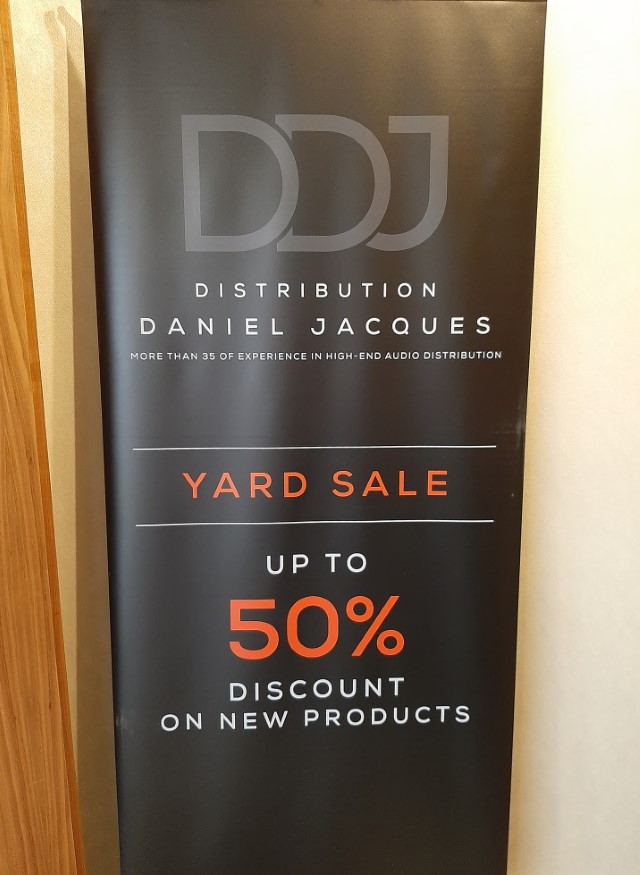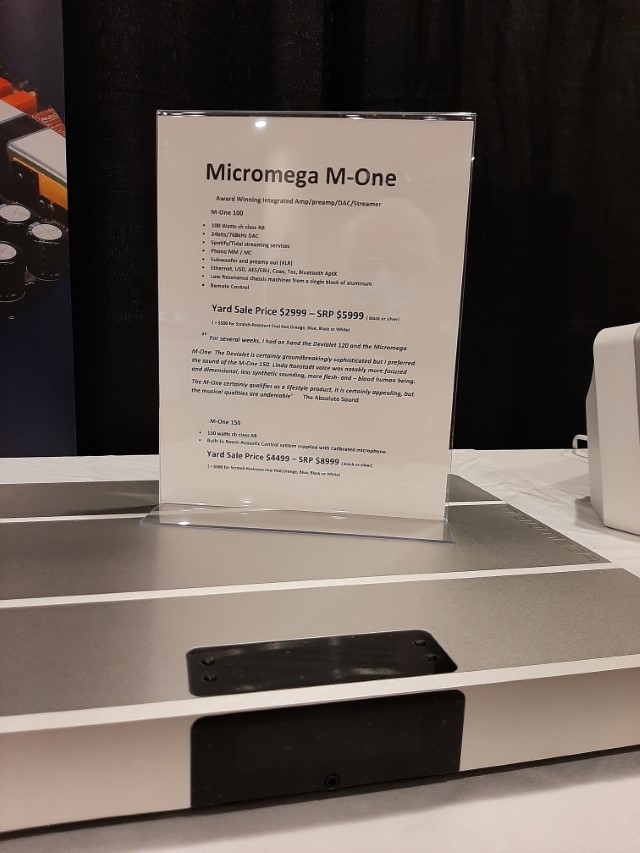 Gershman Acoustics, Krell and Exasound shared a room. This was my favorite room of the Audiofest. The Exasound music server and DAC (S-88) are very impressive as is the new Krell K300i amp. The Gershman Grand Avant Garde speakers are magnificent. Big bass, room-filling sound and tweeters from heaven. The most impressive thing for me was that the total price tag for all of this is much less than 6 figures! At $15k the Gershman speakers are a must hear. First photo shows Walter Schofield, COO of Krell beside the Grand Avant Garde speakers, second photo is Ira Gershman with the Grand Studio II speaker.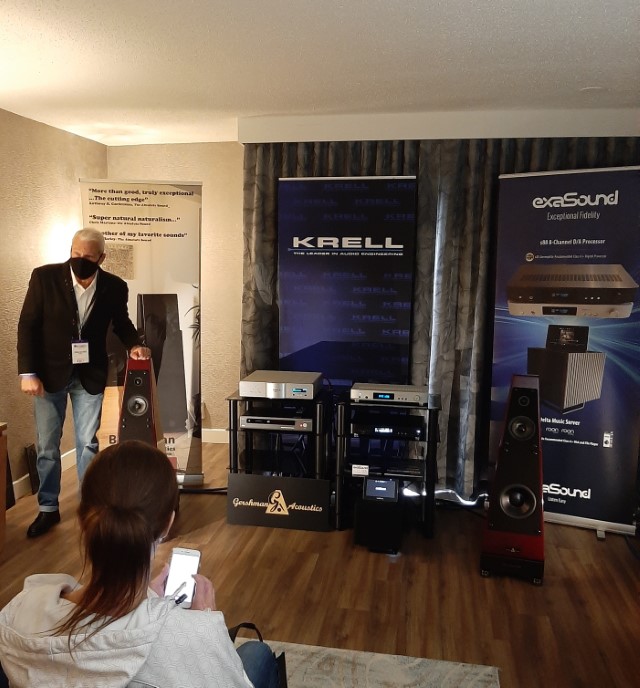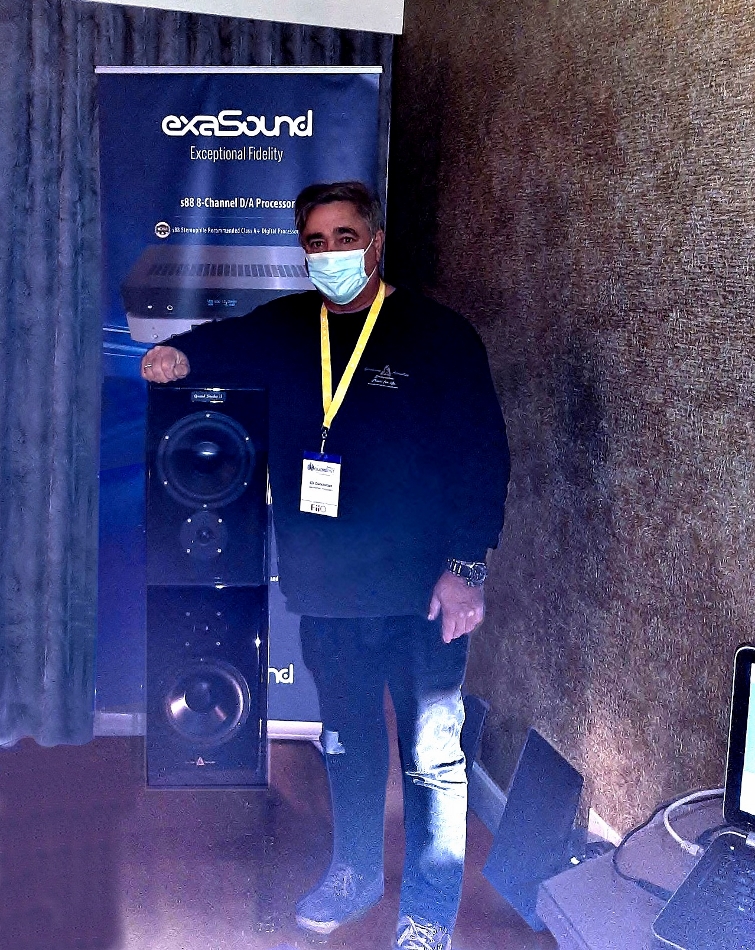 Asona Ltd., a very new distributor out of the Toronto area, brought a pair of Apertura, Swing speakers coupled to Hegel electronics. Apertura is a French company and these bookshelf speakers had no problem filling a fairly larger room with big sound. Very impressive for a speaker this size that sells for less than $3000. There are no retailers yet for the Apertura line so if you are interested you will have to contact Richard at Asona.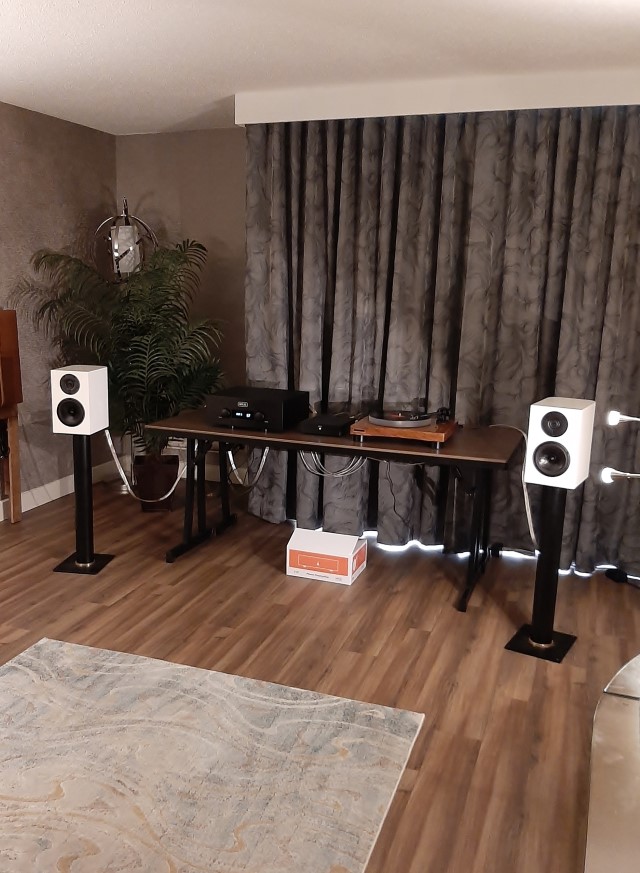 Definitive Technology a pair of under $3000. speakers (Model D15) coupled with a Marantz amplifier. Proving that you don't need to mortgage the house to buy an audio system.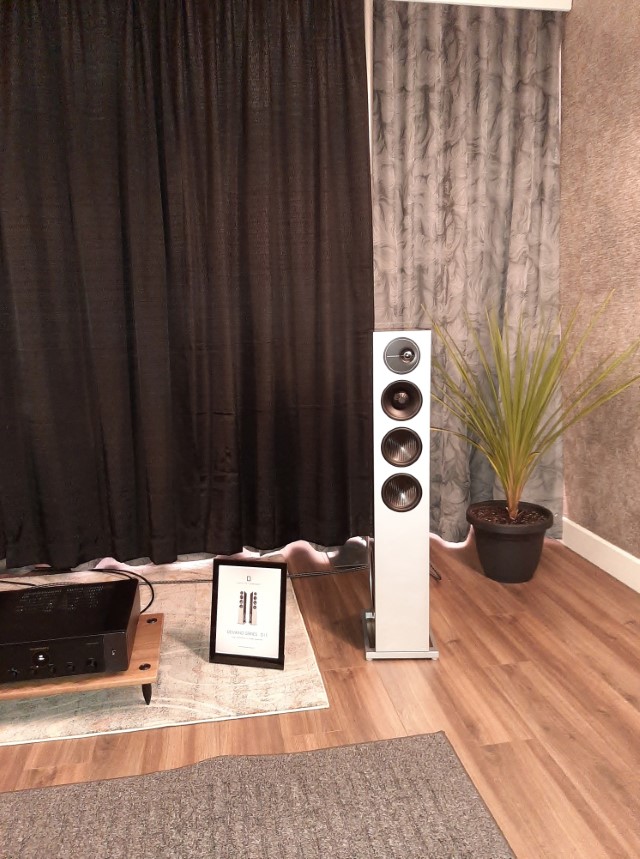 Music First Distribution had some pretty fancy stuff, unfortunately they were in a very small room which didn't allow their system to perform to its potential. $75k DAC and $60k streamer. GULP!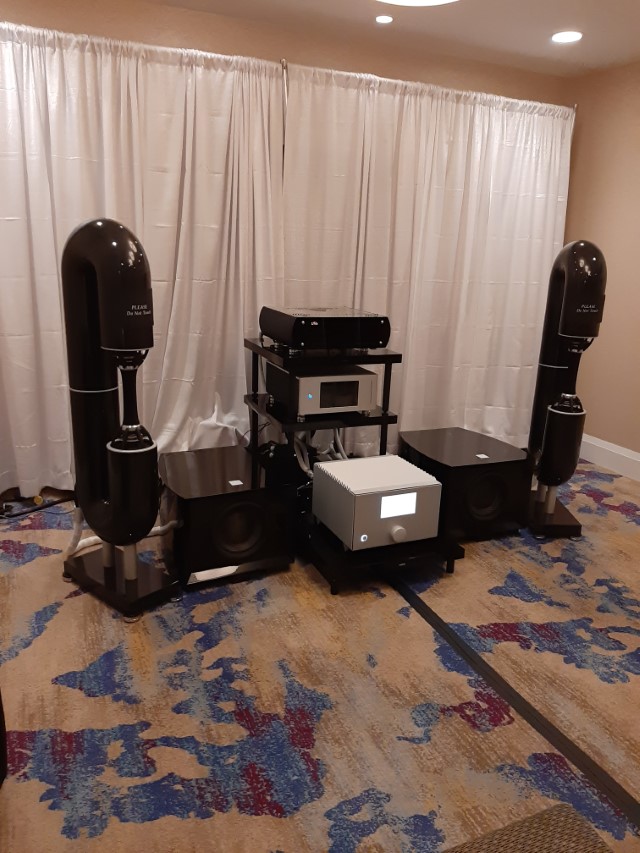 Simaudio was all alone on the fifteenth floor. With extreme high-end Dynaudio speakers, their top of the line amps and the large room with some acoustic panels, the sound was beautiful. They had on display some of the older models that marked the history of the company. Of special interest was the SIMA amp. I haven't seen one of these in decades!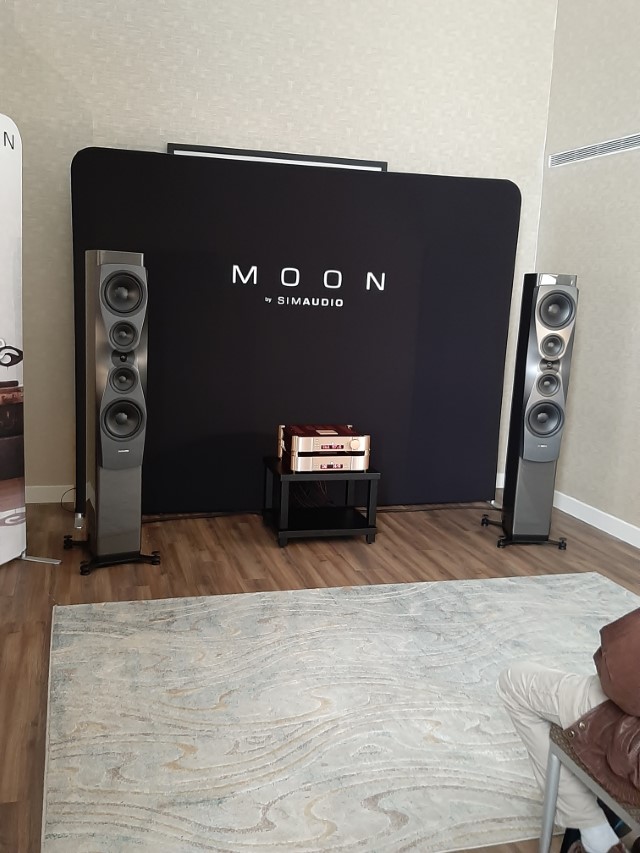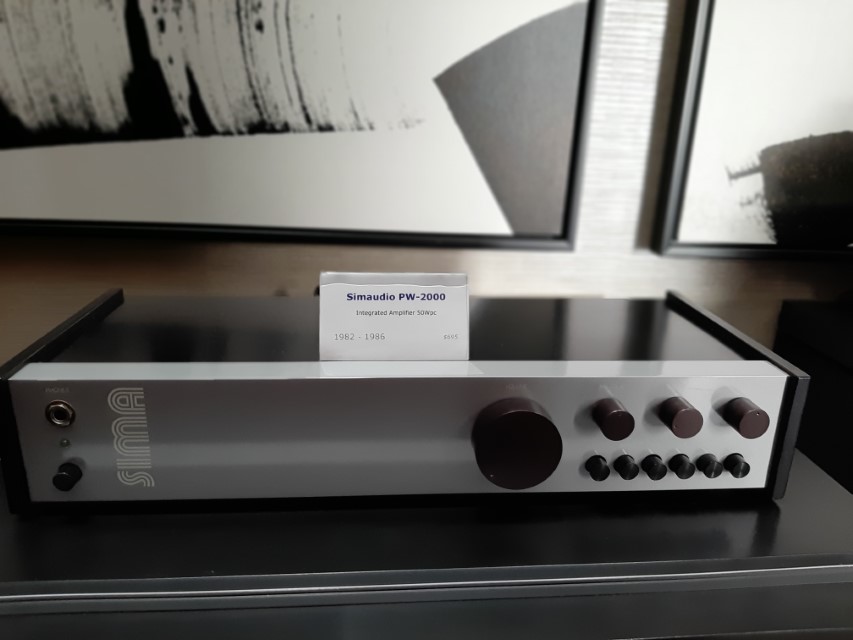 Conclusions
I would say that the show was a great Covid era success. The organizers are happy, and expect not to lose money. The exhibitors that I talked to were all pleased to be there and happy to connect with everyone. People moving from room to room were animated and clearly enjoying themselves. I certainly did.
DISCLAIMER. TNT-Audio is a 100% independent magazine that neither accepts advertising from companies nor requires readers to register or pay for subscriptions. After publication of reviews, the authors do not retain samples other than on long-term loan for further evaluation or comparison with later-received gear. Hence, all contents are written free of any "editorial" or "advertising" influence, and all reviews in this publication, positive or negative, reflect the independent opinions of their respective authors. TNT-Audio will publish all manufacturer responses, subject to the reviewer's right to reply in turn.

Copyright © 2021 Roger McCuaig - roger@tnt-audio.com - www.tnt-audio.com
[ Home | Staff & Contacts | HiFi Playground | Listening tests | DIY & Tweakings | Music & Books ]