[ Home | Staff & Contacts | HiFi Playground | Listening tests | DIY & Tweakings | Music & Books ]
Reporter: Hartmut Quaschik - TNT Germany
The ETF 2015 took place Nov 12th to 15th, 2015 in Tisvildeleje, Denmark
Report: November, 2015
Website with lots of information Triode Festival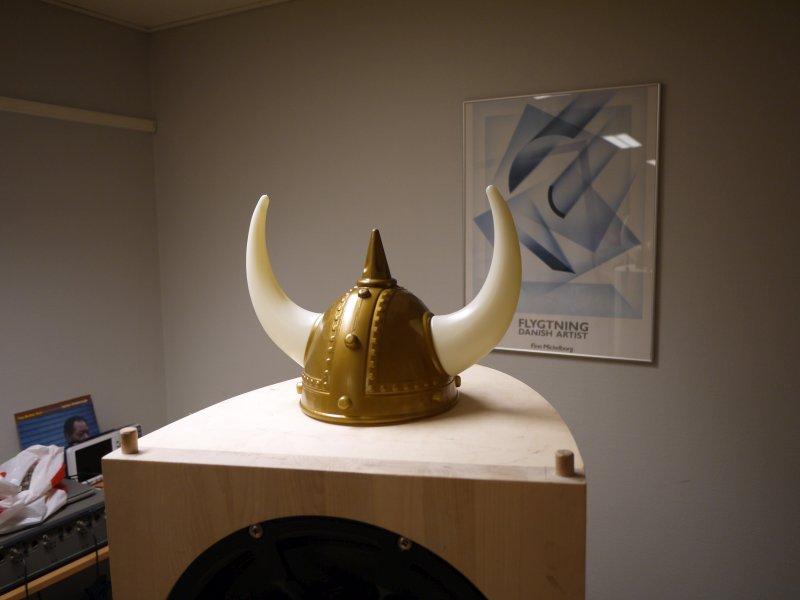 Introduction
The European Triode Festival, or short ETF, has been in institution in the European Do-It-Yourself community, since 2000, that was the year it once started. This year, the ETF was back again in Denmark, after last three years in Berlin. Accomodation was a holiday resort, so more than 120 people took the chance to get in.
Gatherings
This is what the ETFs are all about: social contacts and exchange of ideas. Yeah!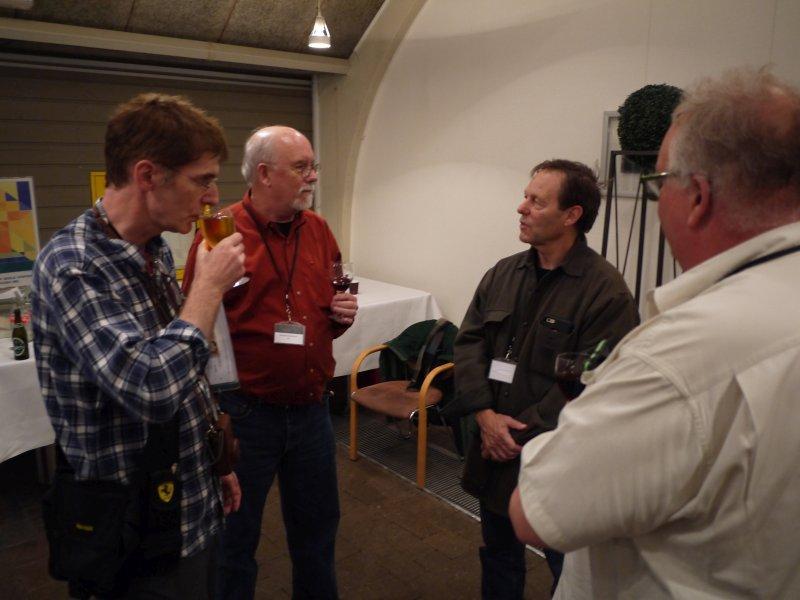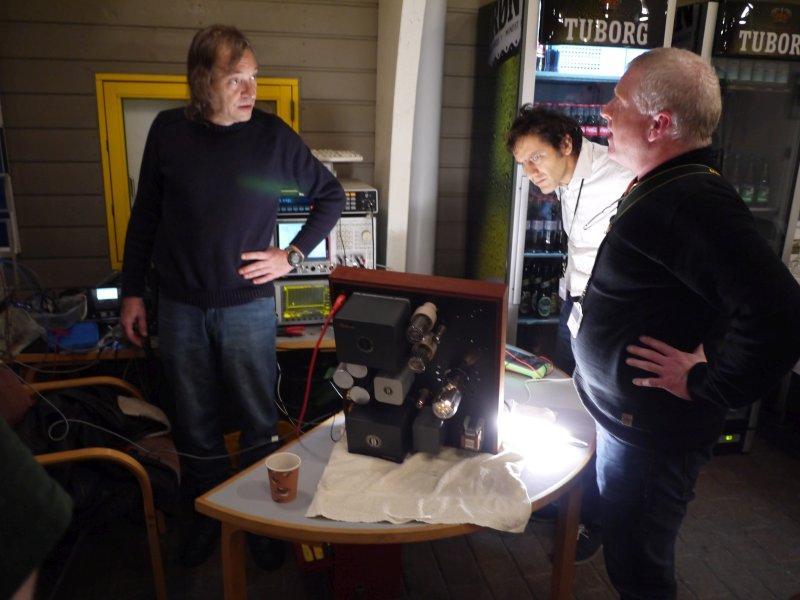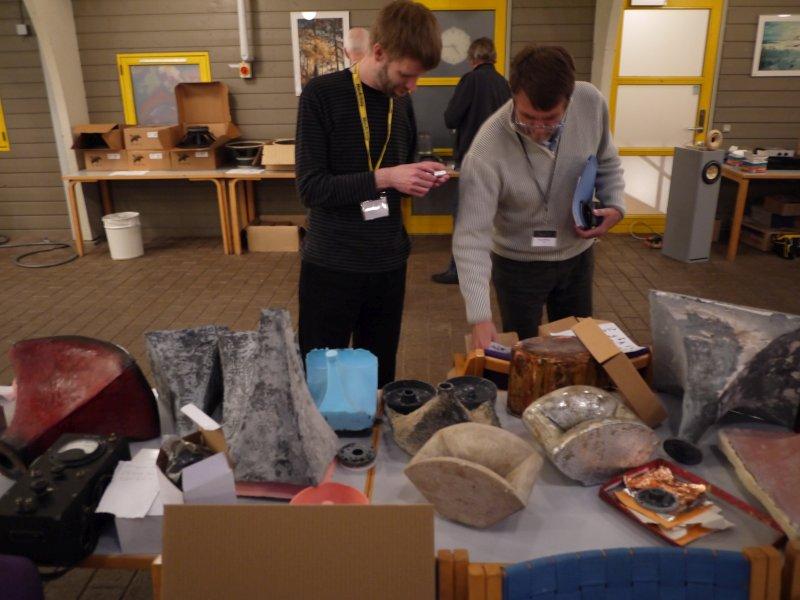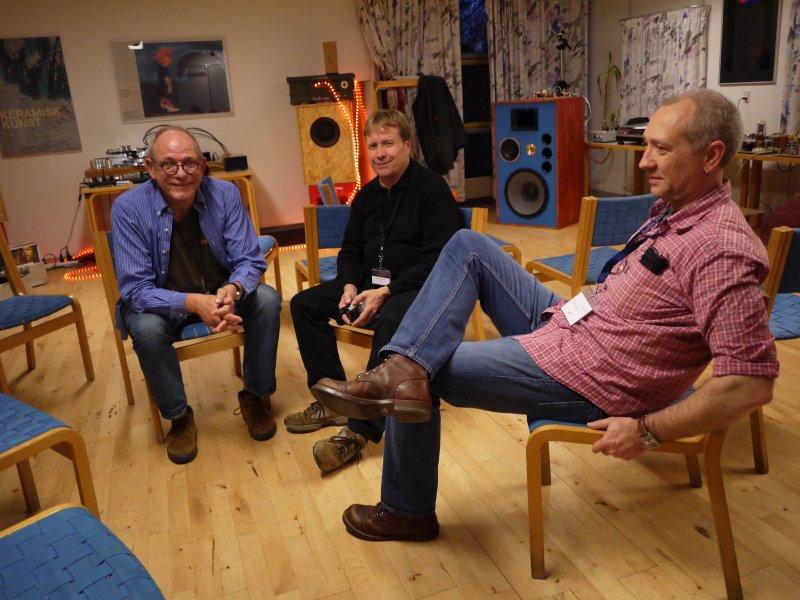 Shootout
Following a long tradition, there must be shootout at an ETF. This year power supplies for a tube line stage are tested against each other.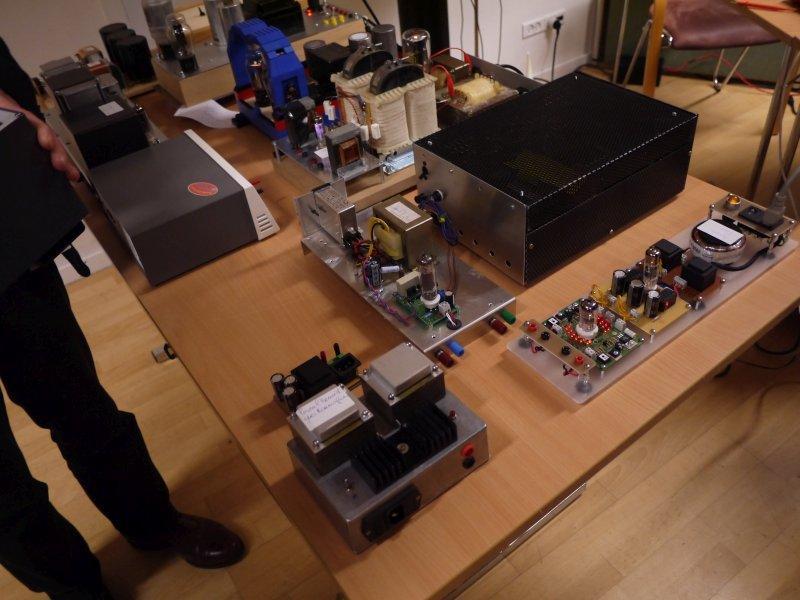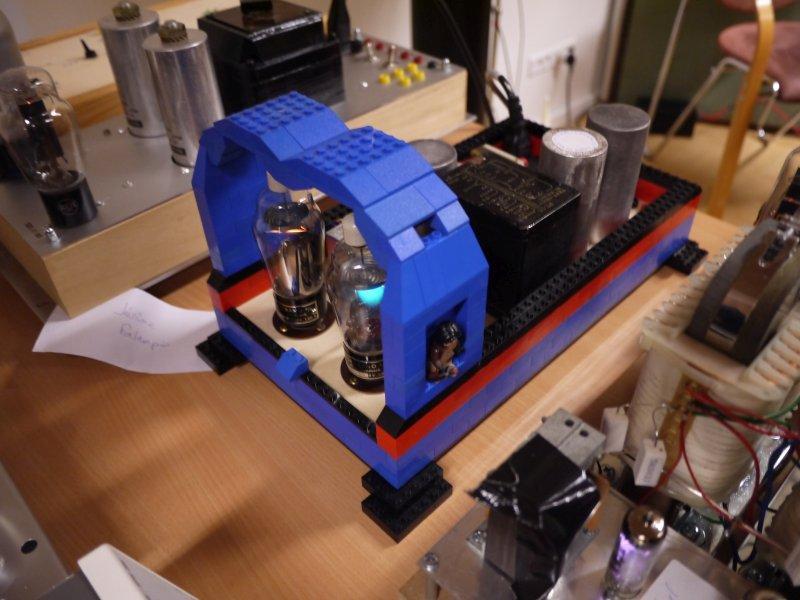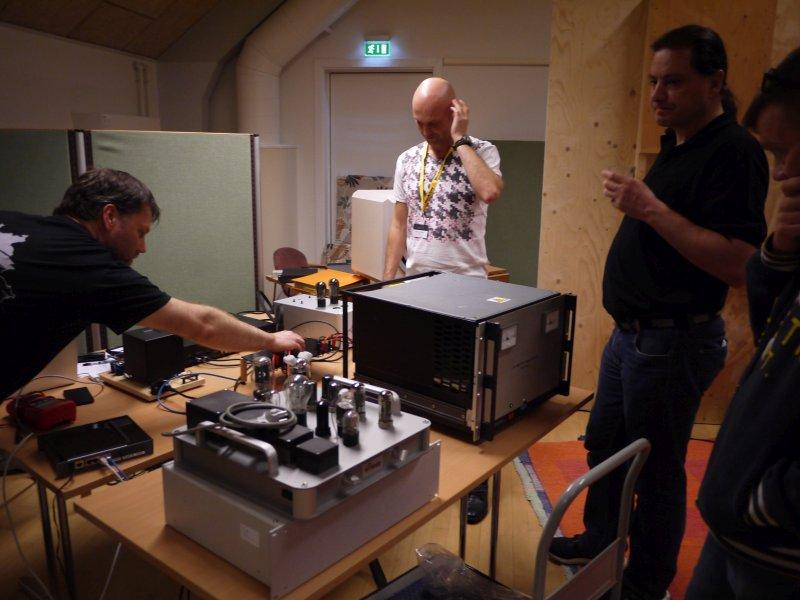 The candidates were examined in a listening test, with two musical pieces, in A-B-B-A order. So first candidate with first track, then second candidate with first track, then second candidate with second track, and at last first candidate with second track. After each such a listening, the audience had to vote for a preference of A or B with instant knock-out.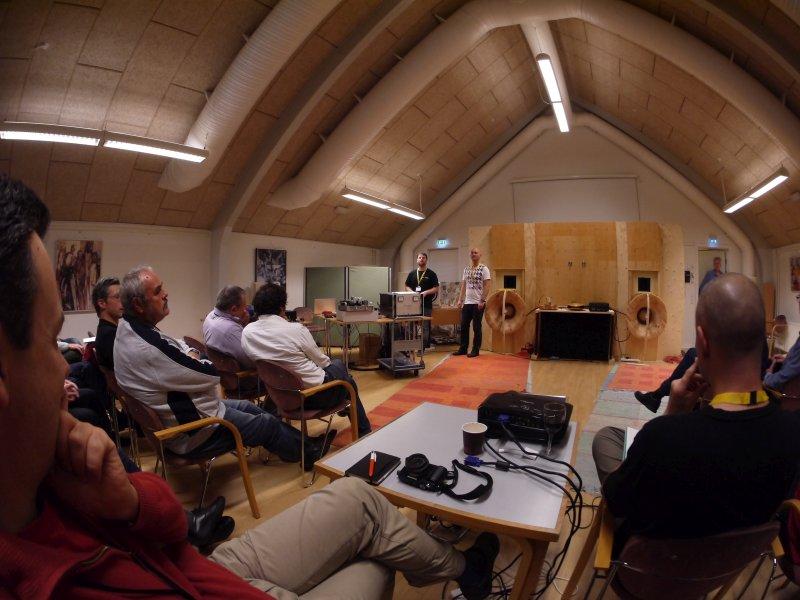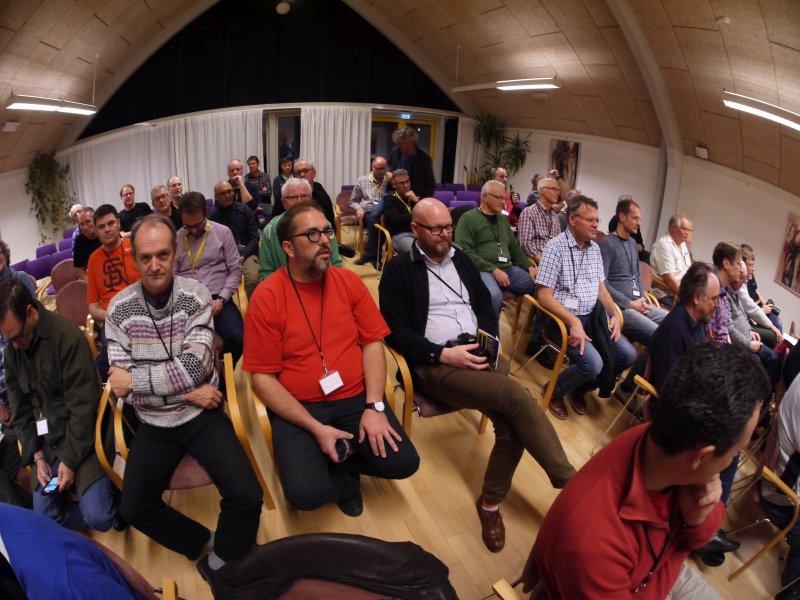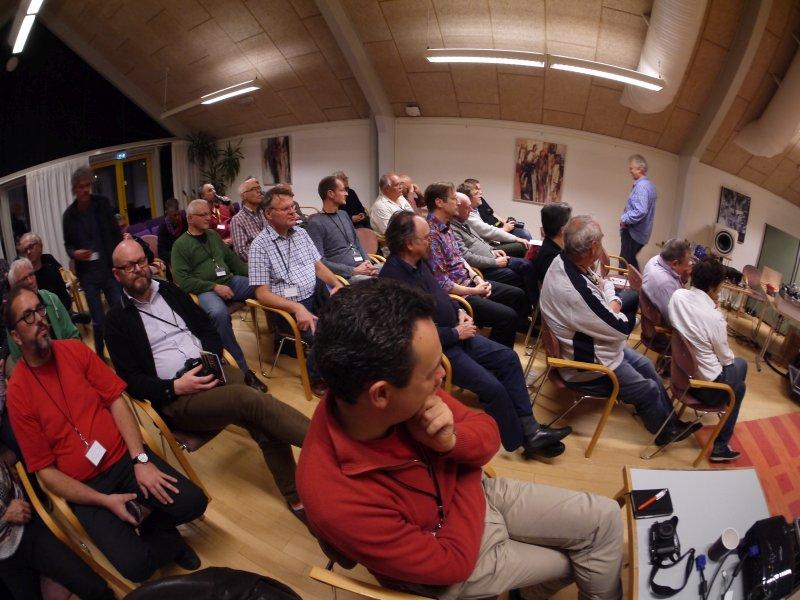 The Band
Like on every ETF, a live band plays on the Friday night. This year, Thilde Fjord Kvartet from Denmark played Jazz standards for our ears.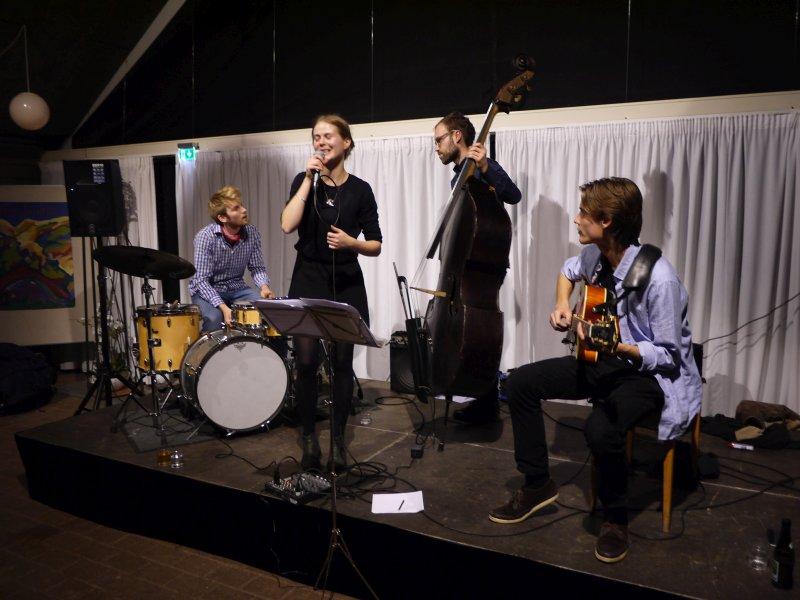 Thilde Fjord Kvartet playing Nature Boy
Thilde Fjord Kvartet playing In the Old Country
Setups: Joachim Gerhard
Joachim presented his hat-phone with real fullrange speakers playing. This had really a powerful sound. Please note, you must have an appropriate equalisation for the fullrange speakers.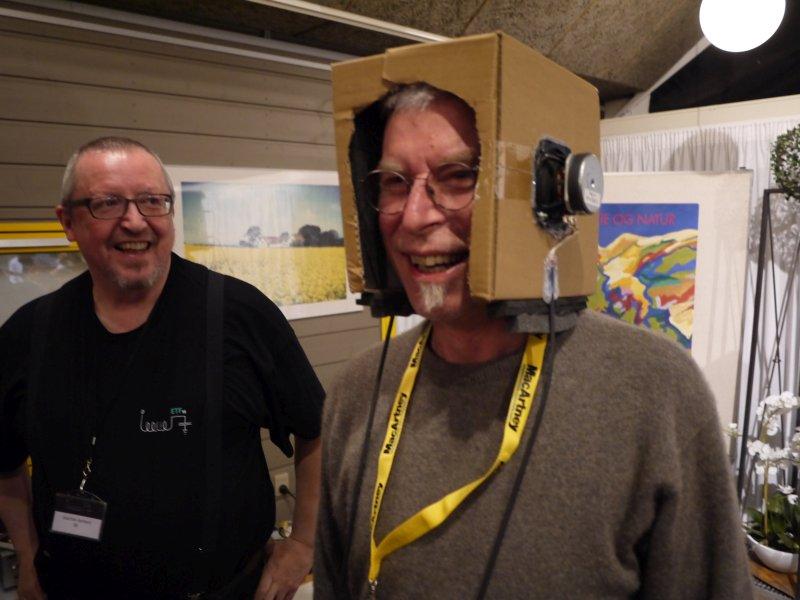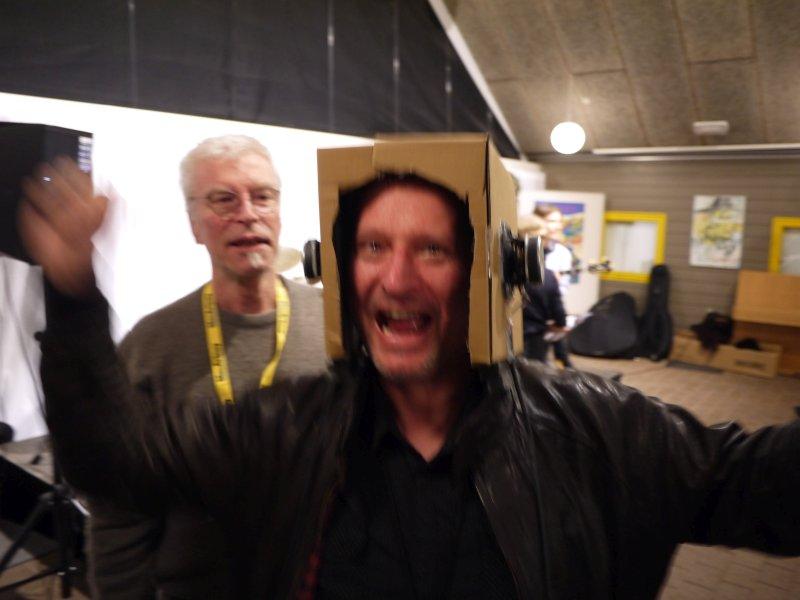 Setups: Andrejs Staltmanis
Andrejs had not only his beautiful Reed turntable and tonearms in his setup, but also vintage Odeon horn speakers, as well as DAC and amplification from Siberia (really!). Frank Schroeder inserted his custom travel-turntable into this setup, and yeah, this setup had indeed disco feeling, while playing stoner rock music. Liked it.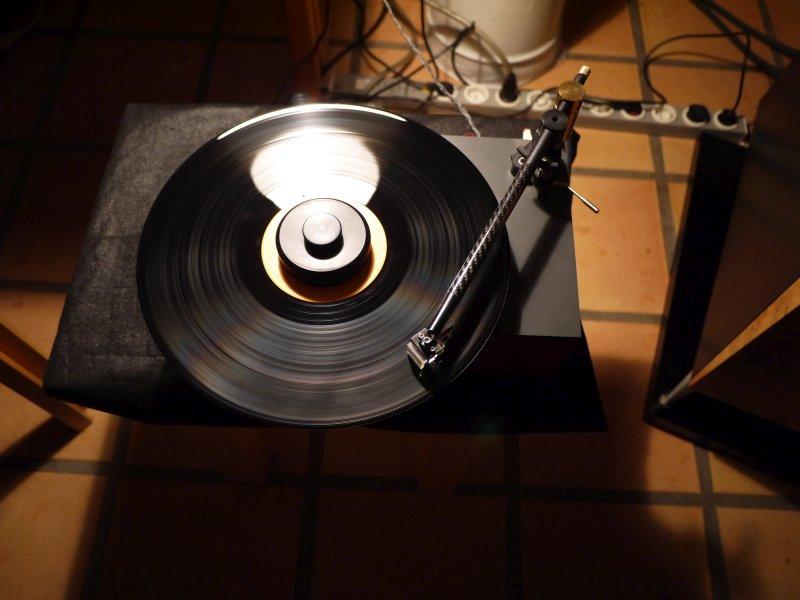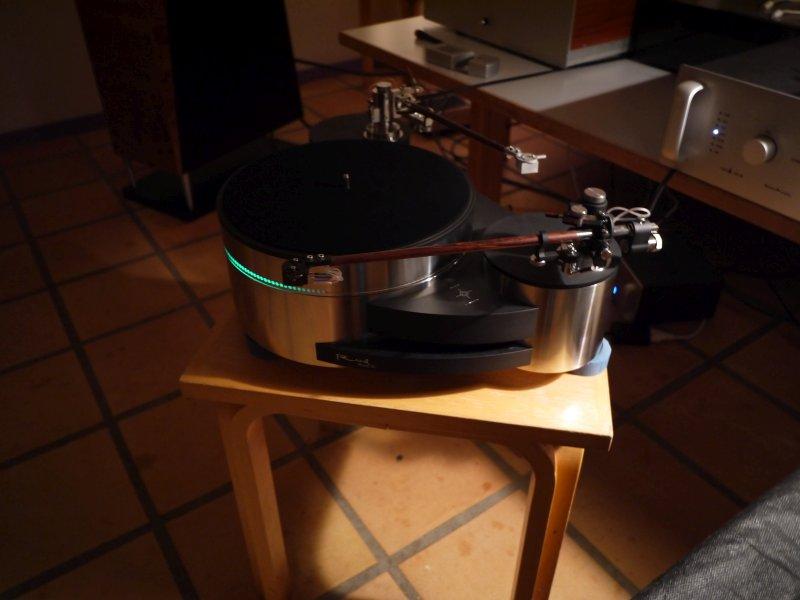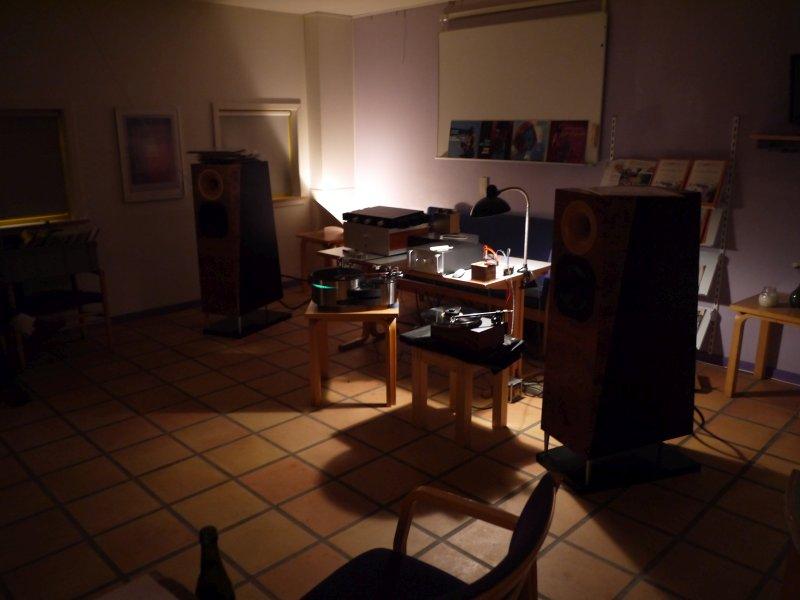 Setups: Bjoern Kolbrek and Thomas Dunker
Bjoern Kolbrek and Thomas Dunker did not only bring a big multi-way horn setup but also held a lecture on the history of big horns, and the design of the mid horn of their setup..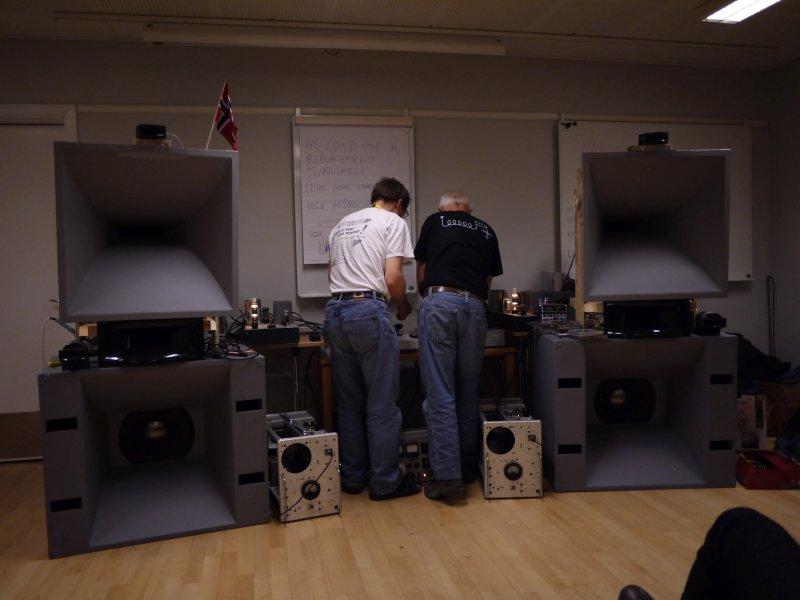 Setups: Frank Bloehbaum
Frank brought some realisations of special tube power amps, like described in Linear Audio books vol. 6 and 8, published by Jan Didden.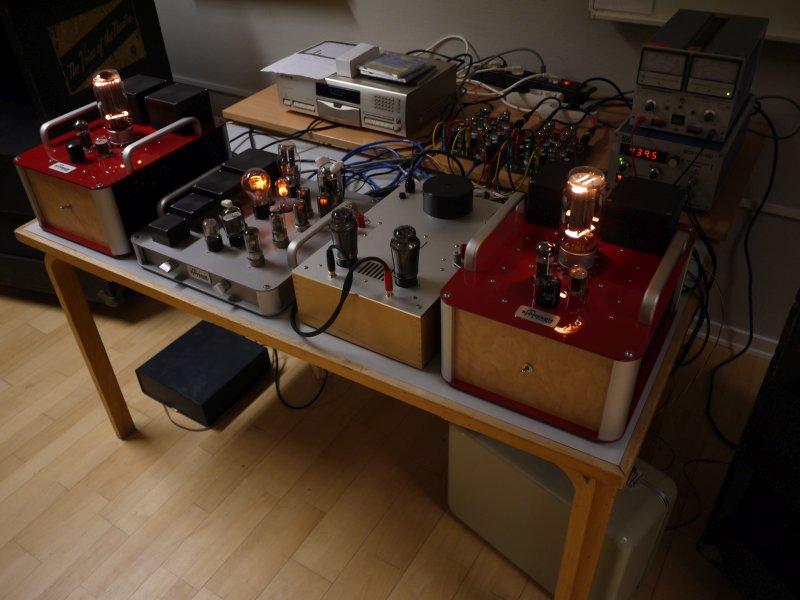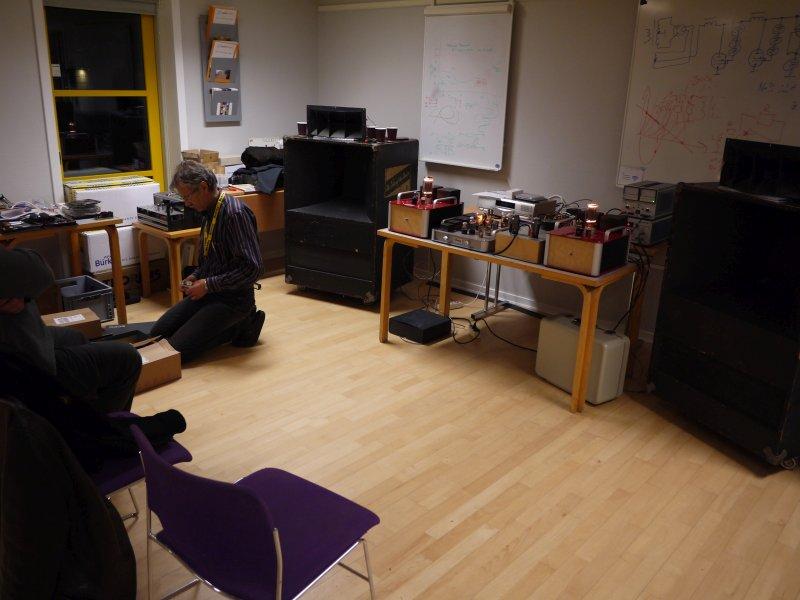 Setups: Christoph Kraus
Beautiful Setup with big, glowing tubes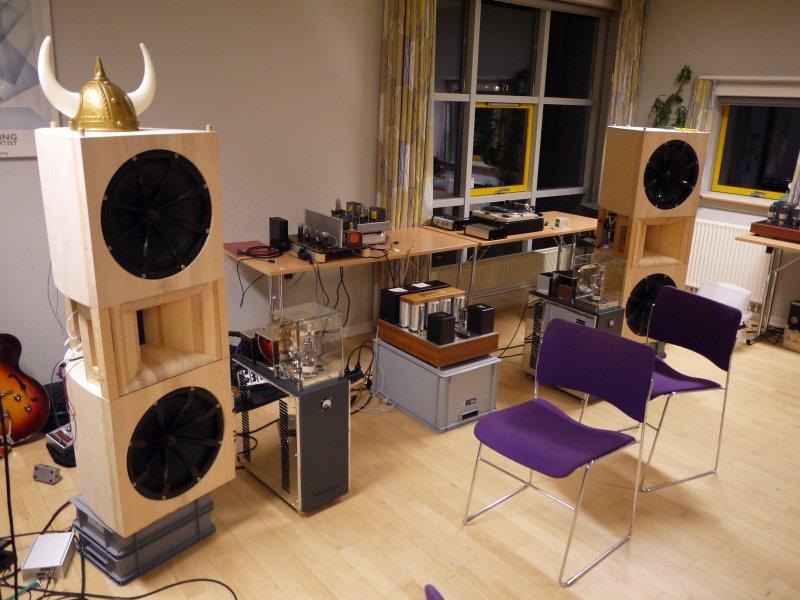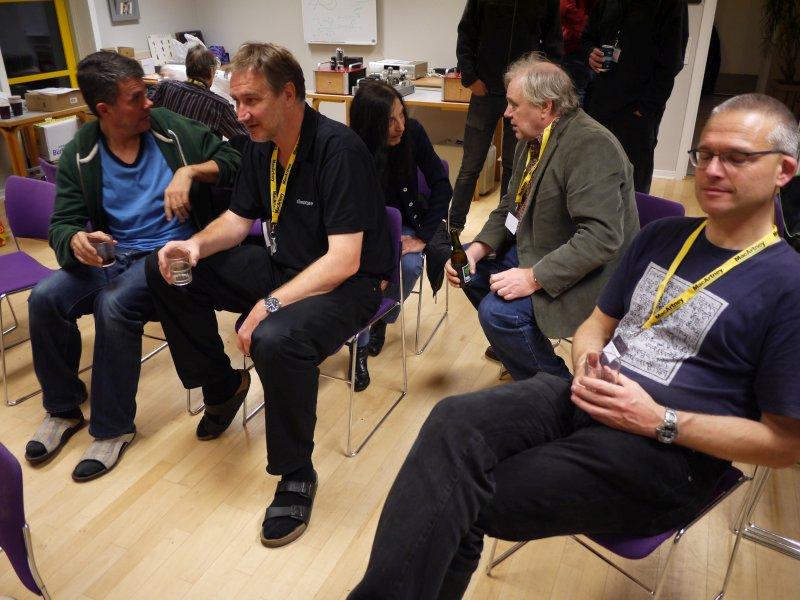 Setups: Martina Schoener
Martina had a new turntable, based on Garrard 301, with Vivid tonearm and Lyra cartridge.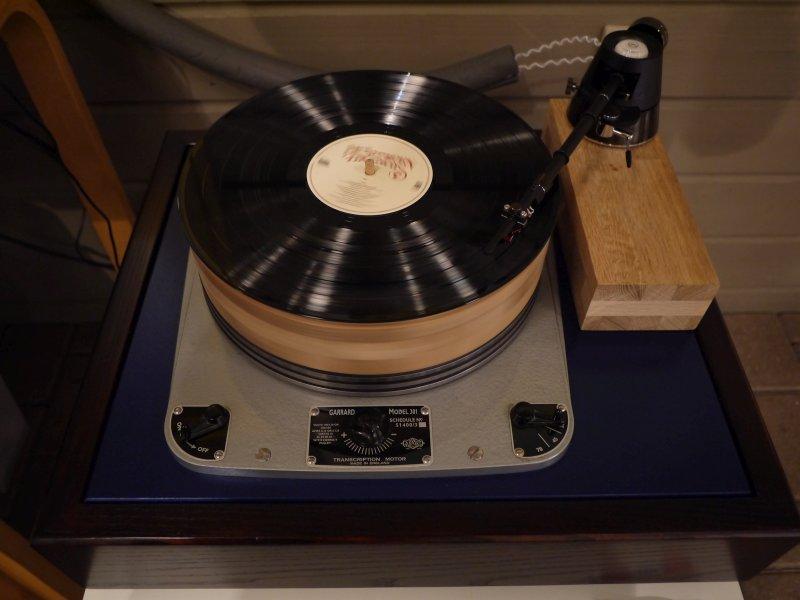 Setups: Wall of Sound from the Danish ETF team
These bautiful horns worked very well and served as test environment for the shootout.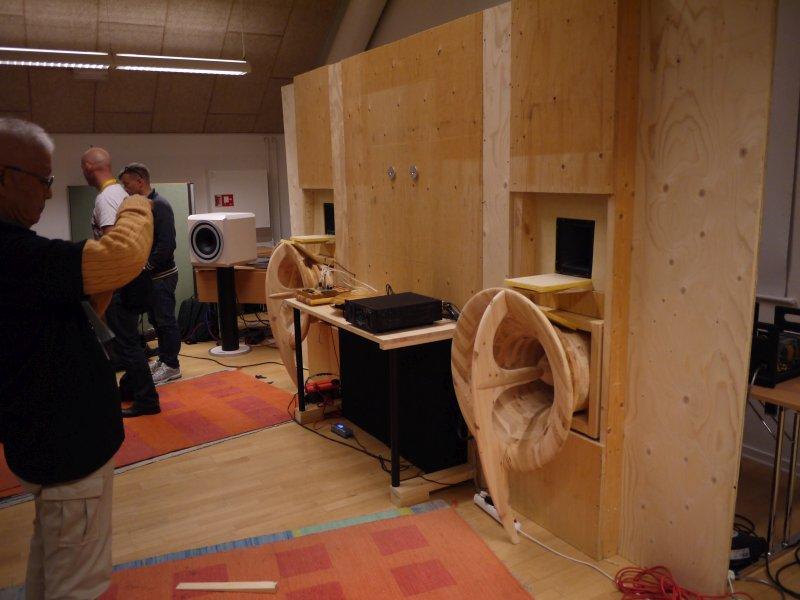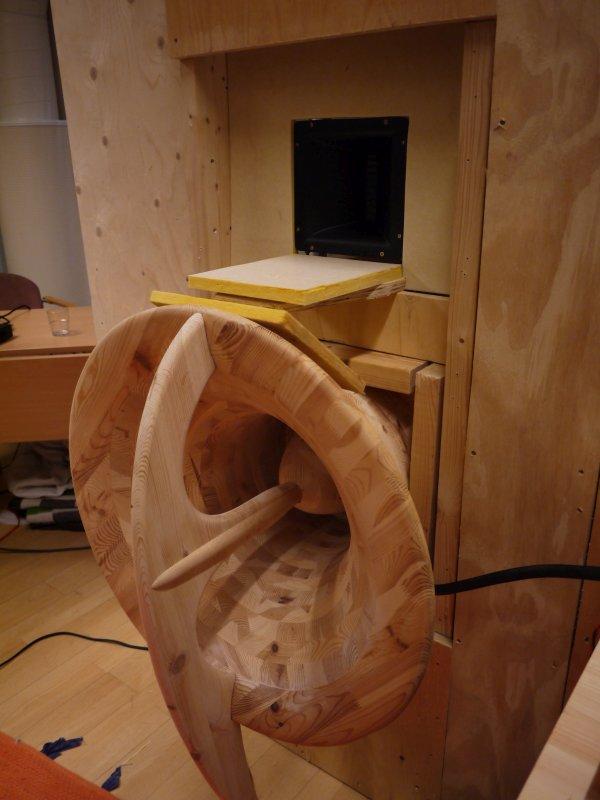 Setups: Thomas Mayer
Thomas brought a lot of his tube amps, featuring a four-chassis power amp implementation with Elrog 211 tube.
Please visit his blog at http://vinylsavor.blogspot.de/, where he presents his own ETF report.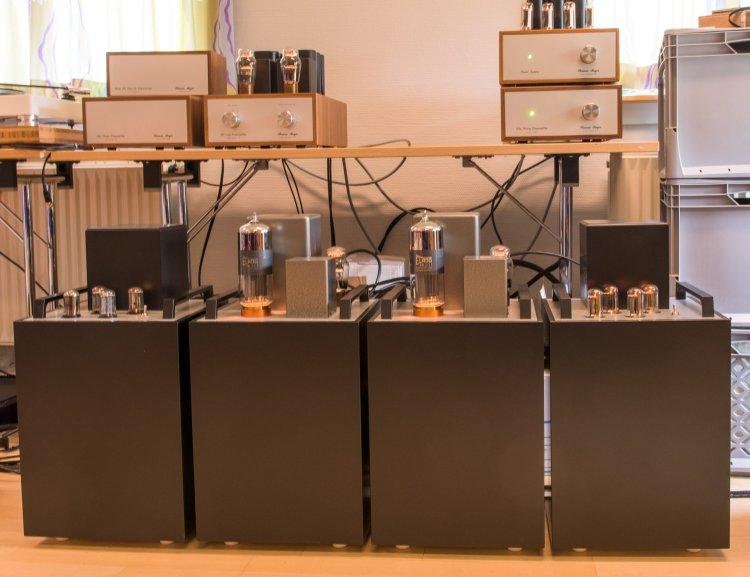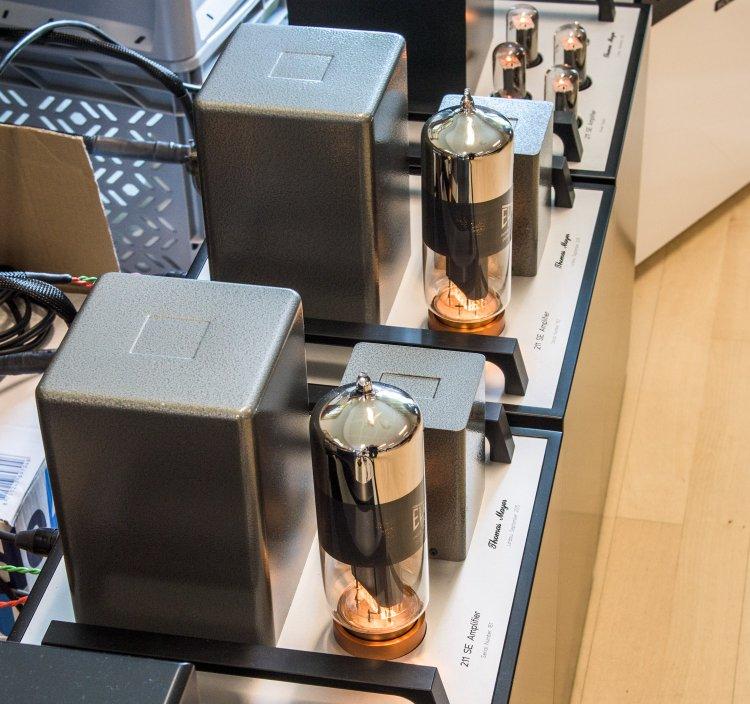 Obituary
Unfortunately, ETF again lost one sadly missed member. Just shortly before the ETF, Arend-Jan Wijtzes from the Netherlands died in a car crash.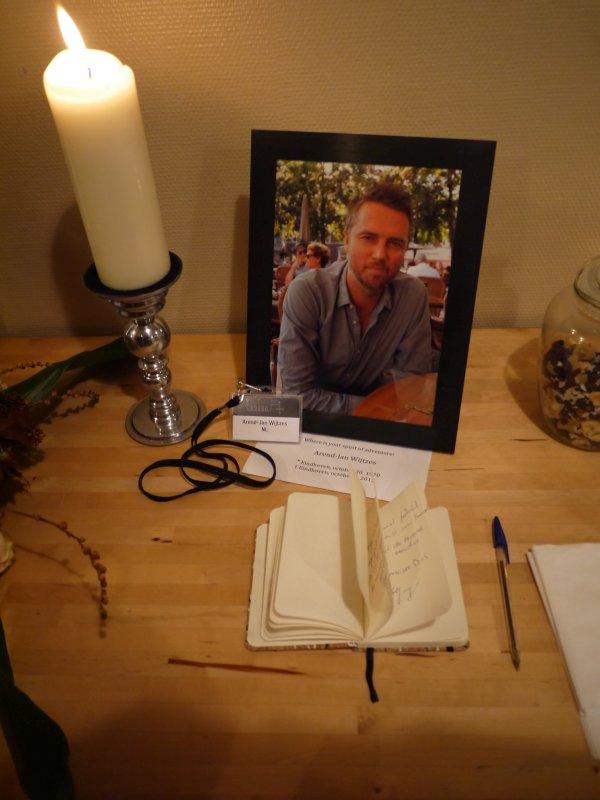 © Copyright 2015 Hartmut Quaschik - www.tnt-audio.com
[ Home | Staff & Contacts | HiFi Playground | Listening tests | DIY & Tweakings | Music & Books ]