[ Home | Staff & Contacts | DIY & Tweaks | Listening tests | HiFi Playground | Music & Books ]
High End 2006 Show in Munich Germany
Part 1: The best sounds
[Italian version]
Reporter: Hartmut Quaschik - TNT Germany
The show took place May 25th to 28th, 2006 in M.O.C., Munich/Germany
Entry fee was 10 EUR per day for normal visitors, trade visitors 20 EUR all days
Report: May, 2006
Website with lots of information High End Society.de
Introduction
It was my second Munich High End show now, and it has been bigger than ever, with even more exhibitors and more folks around. This year Thursday was open to all visitors the first time, all years before Thursday was only open to dealers and press folks. This helped pushing the number of visitors through the roof, along with the rainy weather.
As the year before, I concentrated on turntables (yes, analogue rules!), horny loudspeakers, and nice folks. So it is my very personal show report and highly subjective.
My report is divided in several parts:
Part 1 deals with best sounds and it is at the beginning just for those who cannot wait.
Part 2 is for the Ladies in audio business. I think they deserve special appreciation.
Parts 3 and 4 are for the Gentlemen in audio business.
Part 5 is for shootouts of German magazines.
Part 6 is for other interesting stuff, or simply, the rest, that did not fit the previous chapters.
Best sound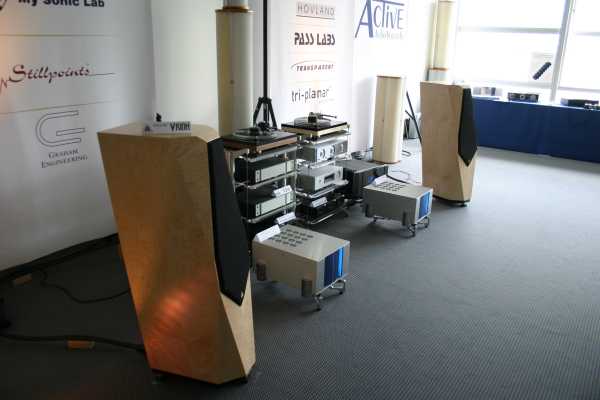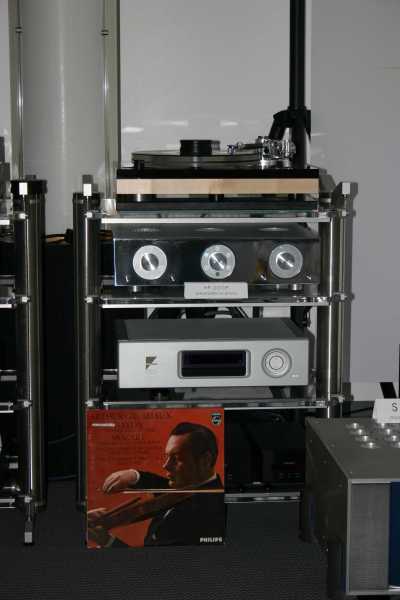 Yes, big US hifi, presented by Active Audio. Honestly, I never thought, that could sit there for an hour and listen to big US hifi and enjoy music. This was the most natural and relaxed sound all over the show, doing all the hifi tricks and the same time given full listening pleasure. Needless to say that it was much better than the last year, where I even did not mention this stuff.
Going into detail, these are two DPS turntables made by Willi Bauer equipped with Graham and Triplanar tonearms. The Triplanar had a My Sonic Labs pickup and the Graham a Grado installed. Preamp was Hovland 200, power amps either Pass Labs or Hovland, loudspeakers were Avalon Eidolon.
There was also an interesting record cleaning machine in this show room, but wait for the ladies' section.
Second best sound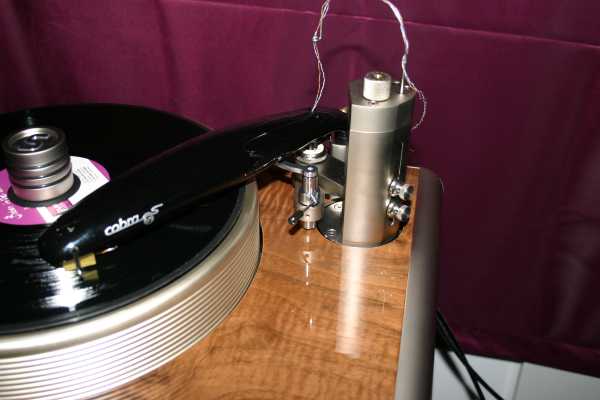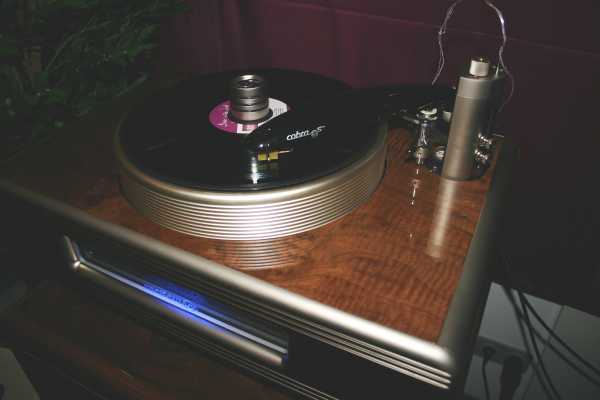 Another interesting show room was from WOD Audio with Continuum Caliburn turntable, Wavac 803 power amps, further Wavac amplification, and oversized Kharma speakers. I had a lot of close looks at the turntable, and you see its maker in the Gentlemen's section.

It had the most flowing musical presentation of vinyl, but there was some boxiness and compression effects from the loudspeakers. But overall, I could sit there for for half an hour.
Best Sound outside the show
This was my favourite room, and I spent there about 2 hours the day. About 3 minutes walking distance away from the offical show, Dieter Fricke showed an early production version of his open baffle high efficiency satellites and high power bass modules, all built around the open baffle concept. His 96db/Watt satellites were driven by small push pull tube power amps made by Joerg Stahlhut, while the bass modules were powered by their own active digital 720 watts mono amps. The whole package was so convincing, yet cheap compared to the big names in the show, that it could make you laugh. Unfortunately, I just sat there with big grin, and forgot taking pictures.
I very much enjoyed this year's Munich show. Go forward to Part II
© 2006 Hartmut Quaschik - www.tnt-audio.com
[ Home | Staff & Contacts | DIY & Tweaks | Listening tests | HiFi Playground | Music & Books ]