[ Home | Staff & Contacts | DIY & Tweaks | Listening tests | HiFi Playground | Music & Books ]
High End 2006 Show in Munich Germany
Part 6: Other interesting stuff
[Italian version]
Reporter: Hartmut Quaschik - TNT Germany
The show took place May 25th to 28th, 2006 in M.O.C., Munich/Germany
Entry fee was 10 EUR per day for normal visitors, trade visitors 20 EUR all days
Report: May, 2006
Website with lots of information High End Society.de
Apolyt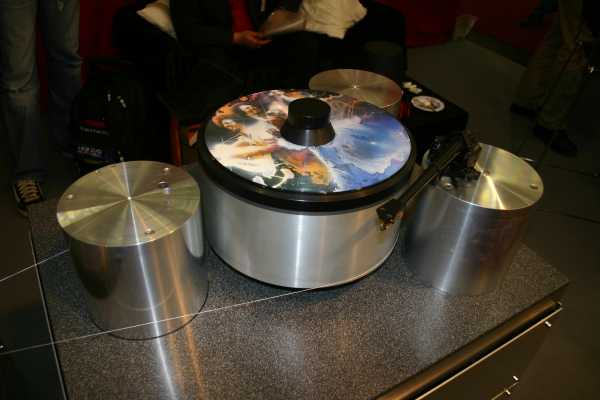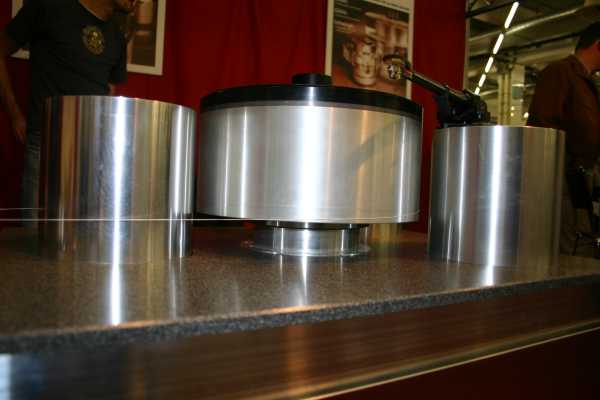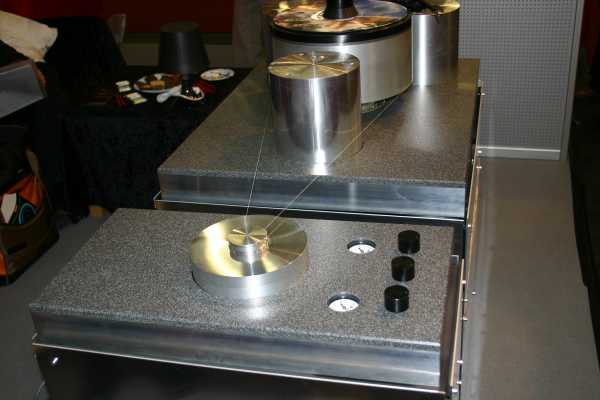 This is without a doubt the most extravagant German turntable ever. The Apolyt was produced by Dietrich Brakemaier, around 1990, and app. 20 items had been built. Price was 40000 DEM, which was incredible expensive at that time, when a full equipped Linn LP12 costed a tenth of that sum. The turntable had a true air bearing for both horizontal and vertical bearing duties, and the platter weight was 40 kg, if I recall correctly, and consisted of a mixture of lead, acrylic, aluminium and other exotic materials. This big turntable machine was on display at German "LP" magazine.
Helius Omega tonearm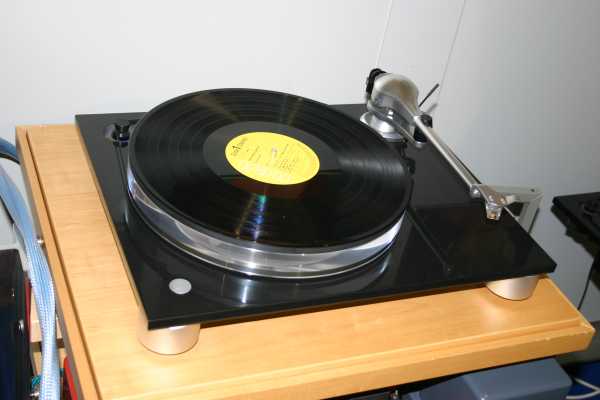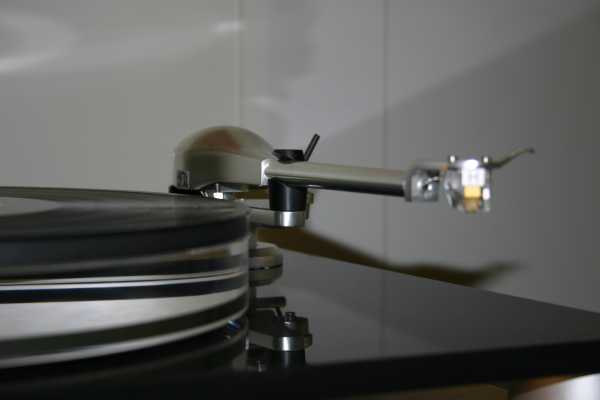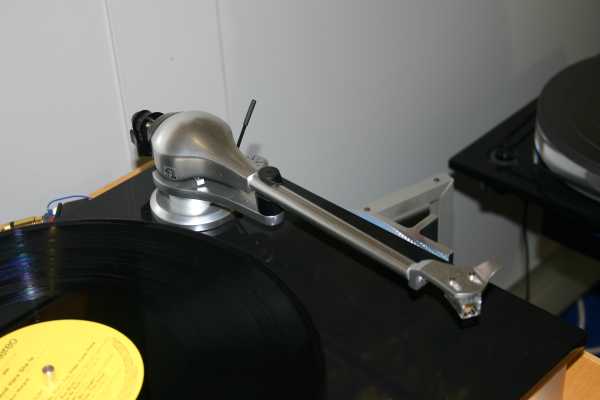 A new tonearm from old UK brand name Helius. Pitifully, it is as expensive as all other new tonearms today.
Hifi Museum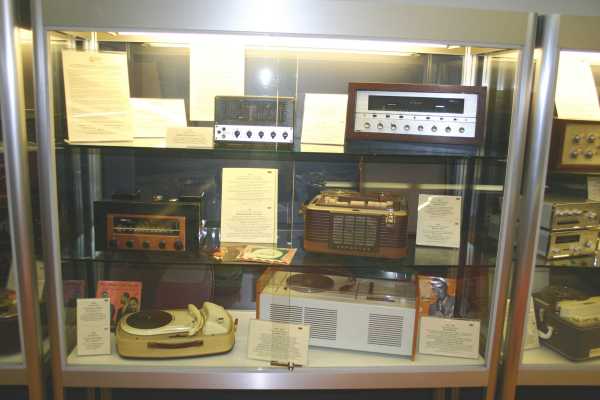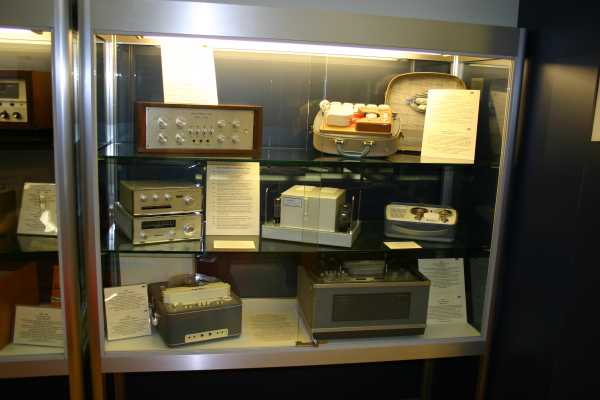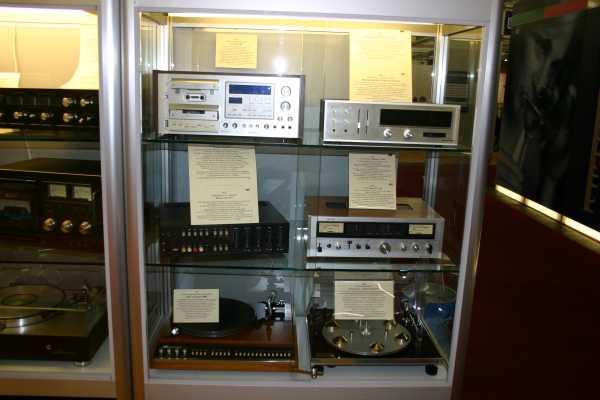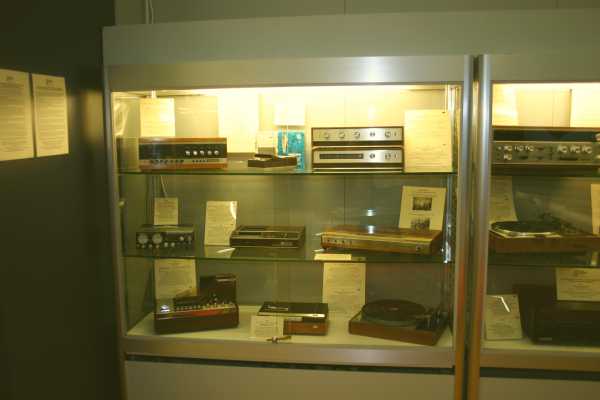 Hifi Museum of Mr.Krieger showed a selection of old hifi. You can visit the complete museum in Riedenburg, about 70 km north of Munich.
Cover Art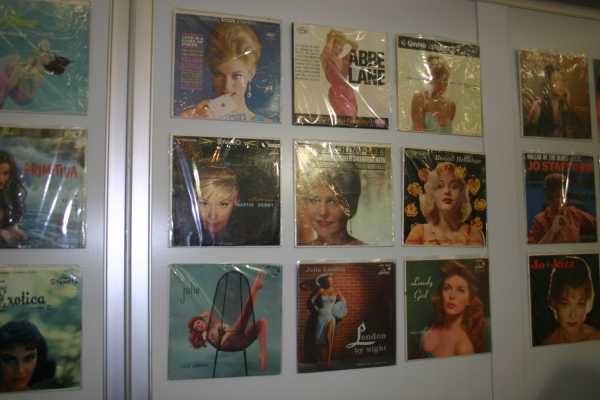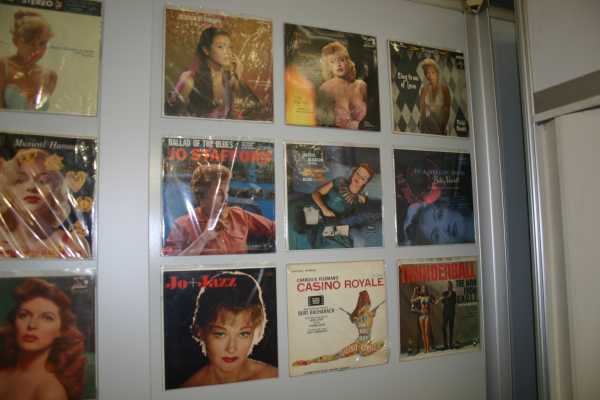 Johannes Farkas had a wall decorated with very interesting cover art. Have a closer look!
Go back to Part I | Go back to Part II | Go back to Part III | Go back to Part IV | Go back to Part V
© 2006 Hartmut Quaschik - TNT Germany

[ Home | Staff & Contacts | DIY & Tweaks | Listening tests | HiFi Playground | Music & Books ]