[ Home | Staff & Contacts | DIY & Tweaks | Listening tests | HiFi Playground | Music & Books ]
Cambridge Audio Azur 740c CD player
Energetic and lively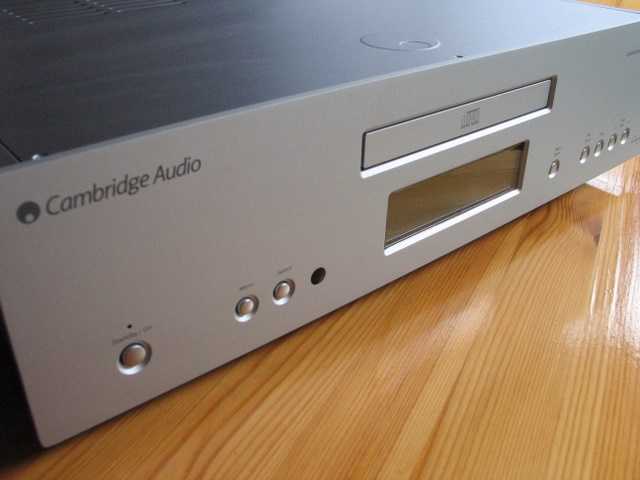 [Italian version]
Product: Azur 740c CD Player
Manufacturer: Cambridge Audio - UK
Cost: £500
Reviewer: Maarten van Casteren - TNT UK
Reviewed: October 2007
Introduction
A couple of years ago I reviewed the Cambridge Audio 640c v2 CD player and liked it a lot. It was much better than it ought to be at its price. Still, I was aware that there are even better CD players available, and I was a bit disappointed that Cambridge Audio stopped at this relatively modest price and didn't try to make something more ambitious.
Well, somebody at Cambridge audio must have thought the same thing, as today we have the 740c, at about double the price of the 640c v2, and even an 840c at triple the price. Given the excellent performance of the 640c, I was very keen to try out one of the more expensive models.
The 740c under review here is a more imposing player than the 640, with a higher and more substantial case. It also has more features, most notably two digital inputs which allow you to use the player as a DAC for another digital source like a DAB tuner, for example. The player also features upsampling, to an unusually high 24 bit at 384 kHz. The upsampling technology was developed in cooperation with Anagram Technologies of Switzerland and is the same as is used in the more expensive 840c player. The 740 uses twin Wolfson WM8740 DAC chips like the 640c, while the 840c uses Analogue Devices DACs and also adds balanced outputs.
The player is very easy to install and use. All controls seem to be in the right place and the machine responds very quickly to whatever commands you give it. There's an on/off switch at the back, and a standby button at the front. The display is of a very good size, with a clear layout and two brightness levels on the back light in addition to the option of completely dimming it.
Everything really feels like a lot of thought was put into it, which I have to say isn't always the case, even with players at several times this price. Build quality is very good too, with everything feeling solid and well put together. In all, I was quite impressed with the look and feel of this player.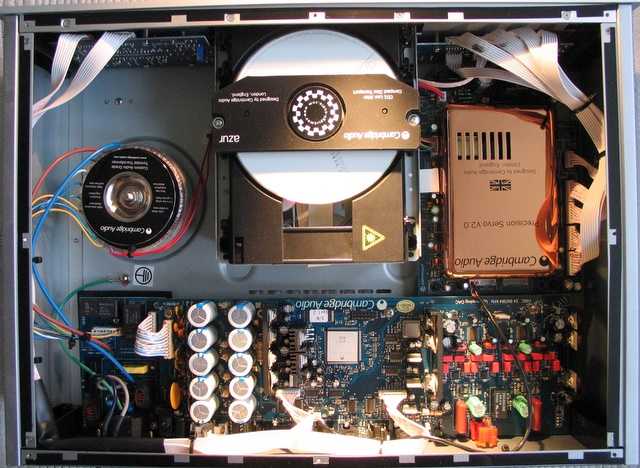 The sound
This is a player with a very appealing sound. Bass is nice and deep, mids are clear and the top end is detailed. Overall, the top half of the spectrum seems to be a bit stronger than the bottom half. I'm not saying that it is coloured, just that there's a slight emphasis on higher frequencies. It is not a particularly smooth or warm sound, more an exiting and quick presentation.
It certainly isn't harsh or overly analytic, but detail is definitely favoured over tonal richness in this case. With CD players I always have a feeling that the amount of information that is retrieved has to be balanced by the amount of distortion that the player adds. Let through a little bit too much and you'll hear what's going wrong too, let through less and the sound can be dull and boring.
The 740c is absolutely going for the maximum amount of information, and isn't afraid of letting through a tiny bit of 'digital edge' as a consequence. On very revealing systems this might not be the best solution, as it could lead to listening fatigue, but on the sort of system this player is going to be used in it probably represents an excellent compromise.
The reason the player gets away with it is partly because it actually is a very composed machine that is able to reproduce complicated recordings and dense mixes without falling on its face. This prevents things from really getting out of hand and gives a pleasantly solid soundstage too.
The Cambridge Audio player had the bad luck of sharing its stay with the Naim CD5x player. Although the Naim is 3 times more expensive, and thus represents a completely different price class, it still showed that there is considerable improvement possible, even on a basically very good player like this.
Partly this might also be a matter of taste, as the Naim has a smoother and more relaxed presentation, but mostly the difference in sound quality is independent of this and shows that the Naim is well ahead of the 740c in virtually every respect. That doesn't mean that the Cambridge Audio is thrashed by the Naim player. I was still able to happily switch between the two and appreciate my time with the more affordable player almost as much as with the more upmarket Naim.
The difference is clear in a direct comparison, but the Cambridge Audio is still an excellent player when auditioned on its own. I cannot think of a greater compliment than that, actually. It just proves how well sorted this machine is. Just don't be fooled into thinking that CD cannot get better than this. It can, but it's going to cost you a lot more money.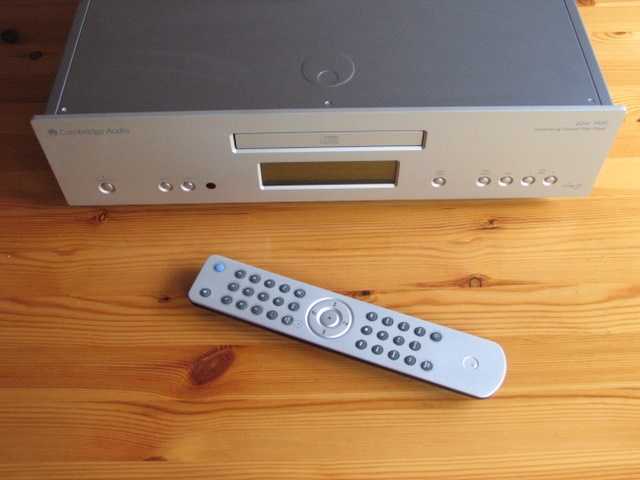 Conclusion
Cambridge audio have clearly done very well with this player. It is a joy to use and can also be utilised as a DAC for two extra sources. The sound quality is excellent for the price, especially if you're looking for an energetic and lively player.
Strong points are the clear and transparant midrange, the large soundstage with excellent focus, the deep and well controlled bass and the overall level of detail. On top of that I really enjoyed the excellent ergonomics, with clear controls, a large display, very good responsiveness and excellent remote control. The only two weaker points are a small amount of digital edge to the sound, and a slight lack of drive in the mid bass. Highly recommended.
© Copyright 2007 Maarten van Casteren - www.tnt-audio.com
[ Home | Staff & Contacts | DIY & Tweaks | Listening tests | HiFi Playground | Music & Books ]