[ Home | Staff & Contacts | HiFi Playground | Listening tests | DIY & Tweakings | Music & Books ]
Dynavector 20X2-L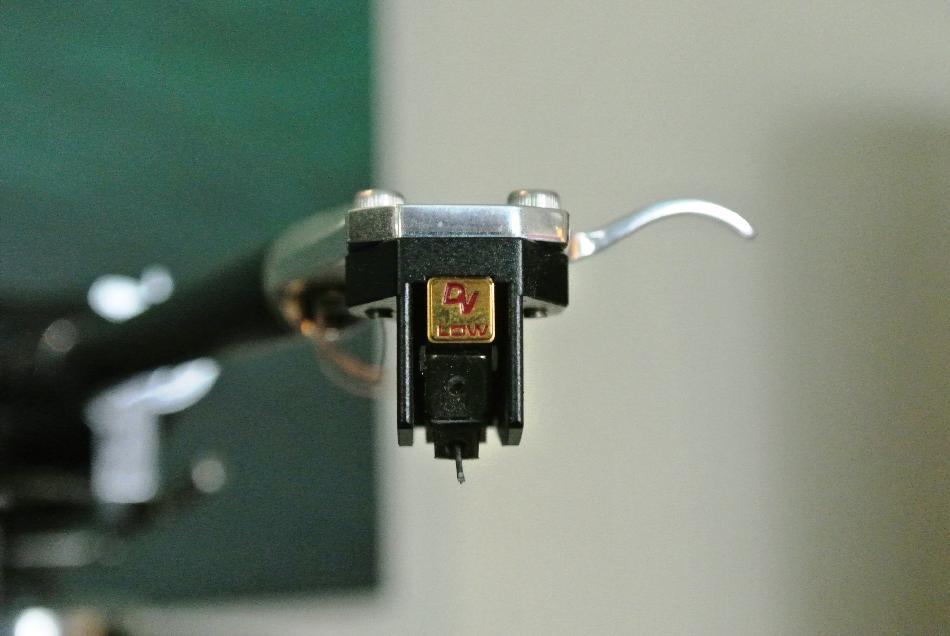 DV 20X2 LOW OUTPUT PHONO CARTRIDGE
[Italian version]
Product name: Dynavector 20X2-L
Manufacturer: Dynavector - Japan
Cost: $875 USD (Currency conversion)
(YMMV)

Reviewer: Todd Bromgard - TNT USA
Reviewed: November, 2014
Introduction
Dynavector needs little introduction to audiophiles. Its highly regarded MC cartridges have been the topic of favorable reviews in the pages of audiophile journals for nearly four decades. I have had the opportunity to hear a sampling of Dynavector's products at audio shows and liked what I heard, so I was happy when DYNAVECTOR agreed to provide me a review sample of its 20X2-L.
Specifications
According to the product literature, Dynavector invested in a custom-designed coil winding machine which they say utilizes extremely fine coil wire featured in all of their cartridges. The 20X2-L sports a solid aluminum body and a rigid magnet construction. The cantilever is 6mm hard aluminum pipe with Micro-Ridge Nude diamond stylus, magnetic flux damping and softened magnetism and neodymium magnets which produce output voltage of 0.3 mV. Channel Separation is stated to be 25 dB, Channel balance 1.0 dB and has a frequency response of 20 - 20,000Hz (± 2dB). Load resistance is greater than 30 ohms. Tracking force is recommended to be set to 1.8 to 2.2grams. The total weight of the 20X2-L is 9.2 grams.
Associated equipment
I installed the 20X2-L on my ORIGIN LIVE RESOLUTION deck with ILLUSTRIOUS tone arm feeding a modified JOLIDA JD9 phono pre amp. Amplification came from either a PASS LABS INT-150 or MANLEY STINGRAY integrated amp powering USHER MINI TWO DIAMOND, MAGNAPAN SUPER MMG or WAVETOUCH AUDIO MT. RAINIER speakers.
Set-up
My modified JOLIDA JD9 phono preamp offers a plethora of loading options, which is why I choose to review the low output version of the 20X2. It came delivered in a nice box, mounted in a sturdy plastic tube along with mounting screws, a stylus brush and paperwork to let you know how the cartridge in your hands measured on the test bench just before it left the factory.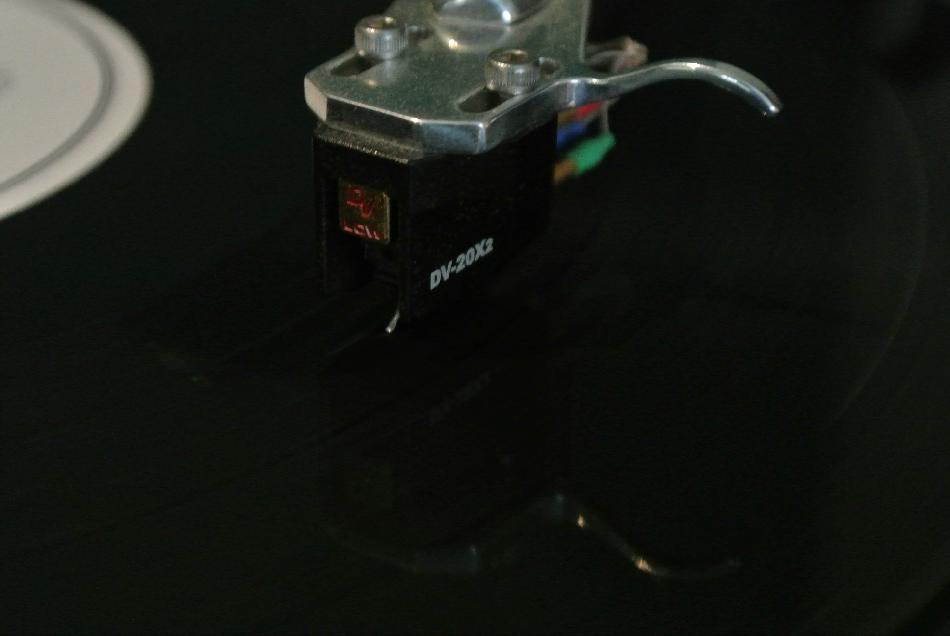 Set-up of the DV20X2-L was relatively simple. Its sides are metal and straight, which helped to make alignment reasonably easy via my Mobile Fidelity Geo-disc. Dynavector'S specs indicate a downward force should range 1.8 to 2.2 grams. I set tracking force on my ORIGIN LIVE ILLUSTRIOUS tone arm at 2.01 grams, which I confirmed with a digital scale. Dynavector recommends loading the 20X2-L at 30 ohms, which I found to be spot on. There was plenty of gain with the volume knob at the 11 O'clock position.
Listening
I lived with the 20X2-L for nearly one year and clearly recall the moment the 20X2-L first touched down on the surface of the first LP I played, it sounded open, transparent and dimensional. Generally, the 20X2-L has a balanced tone without imparting much of its own character. It has good detailed through the midrange, extended low end, non-fatiguing highs and generous soundstage. When I relisten to LPs I know well, the 20X2-L always provided a little more of the aural landscape than I had previously known.
The Lumineers' "Winter" EP introduced on Record Store Day 2012 contains the song "This Must Be the Place (Na´ve Melody)," a remake of the Talking Heads tune of the same name and a good example of natural sounding vocals on a rock LP. Lead singer Wesley Schultz sounded immediate, transparent and natural, the 20x2-L was a proverbial window into the recording studio.
Beck's Modern Guilt LP contains softly sung songs with flutes and accoustic guitar along side computer driven hip hop beats. The 20X2-L had no trouble handling whatever came its way, and sounded detailed, open and dynamic.
Female vocals were similarly impressive. Etta Jones' interpretation of jazz standards on "At Last" demonstrates why she is legend. The 20X2-L portrayed Etta's textured voice front and center in my living room, and I could hear further into the recording than ever before to pluck out details which were previously unheard.
The 20X2-L has ability to play extended high frequencies, like the sound of a triangle or a cymbal crashing, without becoming fatiguing. John Coltrane's Jazz LP on Atlantic features Elvin Jones on drums. The cymbals are reproduced with a creamy shimmer reminiscent of the era in which it was recorded. Another good example is Natty Dread by Bob Marley which contains a good deal of natural sounding percussion, and the 20X2-L presented it with a way which was informative without being fatiguing, even after extended listening sessions.
The 20X2-L can play deep tuneful bass. I could easily follow bass notes throughout recordings and hear each note. I own an "RL" pressing of Led Zeppelin II. If you are not familiar with the "RL" designation of this LP, it's the stuff of urban legend, at least for record collectors. The famed Robert Ludwig ("RL") was charged with mastering the album to vinyl, but mixed it "hot" which caused the phonograph needles of the day to skip. Atlantic recalled the defect LPs, re-mastered it with weak dynamics and re-released for general consumption. However, today's turntables can play the RL version and it is by far and away the most dynamic sounding version of this landmark LP. Which brings me to my point, the 20X2-L tracked the RL Led Zep II like it was on rails. I had absolutely no issues. Further, I have never heard John Bonham's drums or John Paul Jones' bass so clearly driving the music forward. The impact of drums and deep bass could be felt as well as heard. Again, the 20x2-L let me hear further into the recording than I ever had before. Its ability to play detailed and low bass notes is excellent, amoung the best I have heard.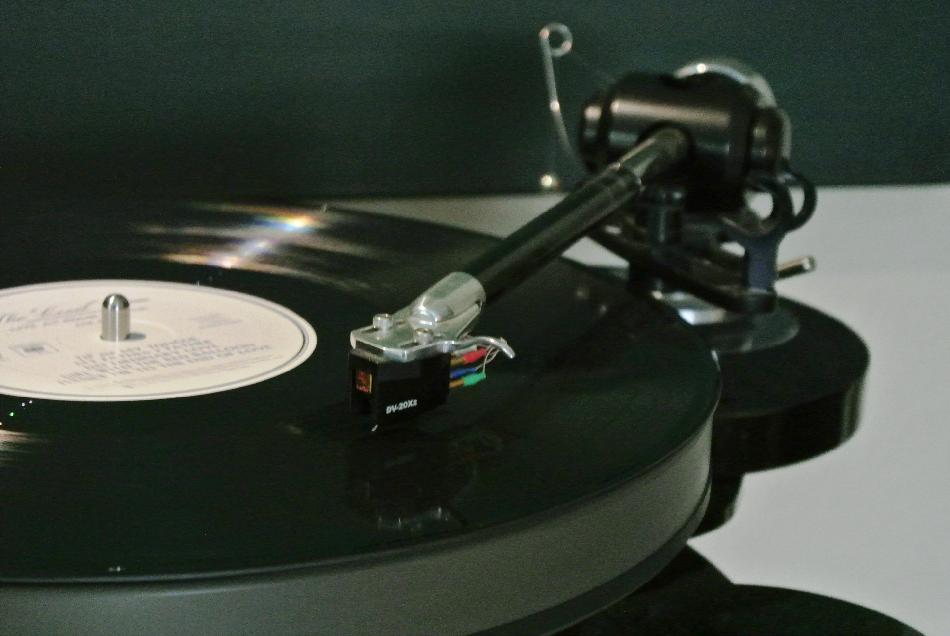 The 20X2-L casts a soundstage which is wide and deep. The effects contained in the grooves of Good News for People Who Love Bad News by Modest Mouse seemed so real it was spooky. Quiet voices recorded far off to the side, shrieks, laughing, horns flying around from side to side, made for a very entertaining listen. This LP has earned a place in my frequent rotation for its music as well as the recording production and fidelity.
Another example of the 20X2-L's ability to cast a credible soundstage can be found of on "Slow and Steady" by Of Monsters And Men. The song begins with a solo kick drum which can be heard deep in the background. Not only was the drum tighter and deeper, but it emerged from further back into the room and had more air around it than I was used to hearing. Hand claps off in the distance to the right of the virtual soundstage were well defined and placed deep into the background. Each instrument existed in its own space and could be easily delineated from others, and center images were held firmly in place.
Comparisons
There are a lot of cartridges out there and I haven't heard them all, but I have spent time with a few well-known cartridges, and even if they are not in the same price range as the 20X2-L, comparisons can be useful. That said, I compared the 20X2-L to the Ortofon 2M Blue ($220), Grado Gold1 ($220) and the Benz Glider SL ($1000).
Predictably, the Ortofon and Grado were out gunned. They are fine sounding cartridges and generally considered to offer great value for the money, but they cost far less than the 20X2-L and it isn't really a fair comparison. Yet it is informative to hear what spending more money gets you. To the 20X2-L's credit, it offered more of everything: detail, extension, dynamics and imaging, as it should be.
The real competition came from the BENZ GLIDER SL, which I have owned for several years and believe it to be a very fine cartridge. It has sweet high frequencies and wide sound stage, but overall I preferred the 20X2-L. In my system, the 20X2-L produced a more detailed and deeper low end, and it also sounded more dynamic than the Benz. The combination of these qualities made recordings, especially rock records like Led Zeppelin II, sound more like live music, and I found it addictive. Further, the 20X2-L costs less, which is important at this price point.
Does the 20X2-L have shortcomings? Of course, but they are acts of omission rather than anything obvious, particularly when placed in context with other similarly priced cartridges. One can spend more money and achieve higher performance but after a certain point, the law of diminishing returns kicks-in and improvements come in smaller and smaller increments. The 20X2-L strikes a very high performance to cost ratio, and in my opinion the 20X2-L is well worth the extra money to upgrade from a budget cartridge.
Conclusion
I lived with the Dynavector 20X2-L as my primary cartridge for one year. In that time it proved to be a reliable communicator of music which flawlessly performed its duties. It's sound is balanced, transparent and dimensional, and it strikes a very high performance to cost ratio. The 20X2-L provided the best sound I have heard in my home, and I hate to part with it. Highly recommended!
© Copyright 2014 Todd Bromgard - todd@tnt-audio.com - www.tnt-audio.com
[ Home | Staff & Contacts | HiFi Playground | Listening tests | DIY & Tweakings | Music & Books ]