[ Home | Staff & Contacts | HiFi Playground | Listening tests | DIY & Tweakings | Music & Books ]
Tidal Streaming Service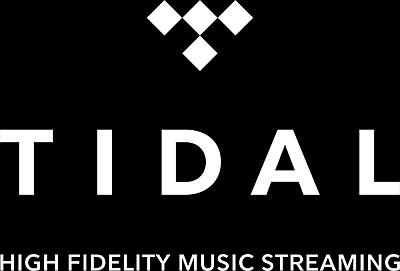 The Tide is High
[Italian version]
Product name: Tidal Music Streaming Service
Manufacturer: Tidal
Cost: £20, 20 euro or 20 USD a month (Currency conversion)
(YMMV)
Reviewer: Andy Norman - TNT UK
Reviewed: March, 2015
Introduction
First up a confession. I am a great fan of streaming services and use Spotify pretty much daily. The convenience of having an almost infinite music library at my fingertips, across a range of devices makes up for my slight qualms at the low rates musicians are paid for streamed music and the less than perfect audio quality. Having said that, I have always found the highest rate streaming from Spotify to be pretty good and a significant step up from the services that stream MP3.
So when streaming services arrived on the scene that offered uncompressed audio for streaming I was over the moon. My first experience though left a bit to be desired. Last year I tried Qobuz, the French subscription streaming service that also offers high res downloads for sale. The service sounded great – the promise of the lossless audio meant that it was as listenable on my main hi-fi as it was on portable devices (which is how I mostly listen to Spotify). But I let Quobuz go after the trial period because the catalogue was well short of Spotify's, the interface was rather uninspiring and some of the support was in French, which I struggle with.
Then along came Tidal.
What you get
Tidal is a new lossless music streaming service. It launched late last year in the UK and in February this year in Italy. It looks and behaves very much like Spotify. The interface has a similar colour scheme and playlists are managed in pretty much the same way. Music can be accessed by genre or a range of curated playlists as well as the usual search options. Artist suggestions and biographies are also similar. Unlike Spotify, there is also a range of high quality music videos for some of the artists. Like Qobuz, and unlike Spotify, the streaming is lossless and very high quality. It uses the FLAC protocol for compression. The service is available either via a web site or apps for Android and Apple devices. It is also available, or planned to be available through dedicated streaming devices from the likes of Sonos and Meridian.
The catalogue is impressive with 25 million tracks. I was a little underwhelmed at first because for some artists the artist landing page only shows half a dozen albums, then I realised that you can click a "more" button and the rest of the catalogue loads. The interface also tends to separate out artists differently, listing, for example, artists and their bands or collaborations separately. Now that I know my way around it, the catalogue seems comparable to Spotify for just about everything I listen to. Generally the selection is the same (presumably because it presents the same major label catalogues).
The service promotes its curated playlists and these are, indeed, a nice feature, although they're not very extensive and no better, in my view, than the equivalent on Spotify. They do have an occasional hi-fi focused play list which is a nice touch for the audiophile. I am less impressed with the "genre" search, which is at a pretty high level and doesn't, for example, have a "Folk" genre.
Listening on the computer is done via a web browser and there are apps available for Apple and Android. On the web, the Chrome browser should be preferred as others don't support lossless audio, at least so I've heard. It is possible to listen offline on mobile devices (but not yet on PCs). The offline mode allows you to download files to up to three offline devices, which allows for listening on the move or when out of reach of a good (or economical) internet connection. The service doesn't have the same social media integration as Spotify, but I'm sure I'm not alone in finding that a bit of a waste of time anyway.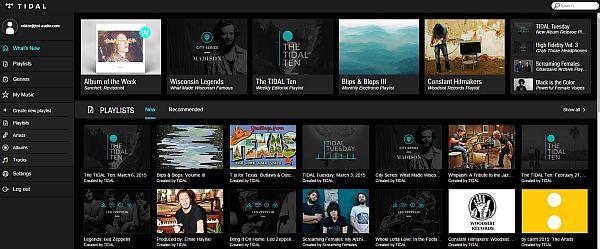 How good is it?
The sound quality is very good indeed and broadly comparable to a FLAC file being played by a regular player. It's not possible to optimise the output from the web player in the way one might with Foobar or another dedicated music player which is a slight drawback - but to my mind the difference that makes is at the margin anyway. Having said that, the sound was not as much of a step up from Spotify as I expected although that is more a tribute to the compression that Spotify uses than anything. It remains the case that I wouldn't use Spotify for a proper listening session on my main hi-fi but I would consider using Tidal.
You will need a decent Internet connection to stream flawlessly. The broadband service here is ADSL+ (8Mb/s) and I found the stream would glitch occasionally. It also took longer to load than I'd like between tracks, sometimes having to wait a few seconds even within the same album. The streaming seems to be done one track at a time so I guess the delay is a wait while the browser or app fetches and downloads the next file from the servers. That can be pretty irritating and I'd suggest checking it thoroughly on an individual trial before deciding it can be used effectively for listening sessions where you are.
The Apple app offers a very similar experience to the web site. I did find that it closed occasionally for no apparent reason and could be a bit sluggish in responding to screen commands. I have an iPad 2 so it may work better on a more recent tablet. Compatibility is not quite universal. The app said it wasn't compatible at all with my Android powered Nook HD+ tablet nor would it open the web page on that device –pushing me to the non-compatible app. Frustrating.
Value for money
After a free month's trial, the service costs $20 per month in the US, 20 euro in Europe and £20 in the UK so it's difficult to generalise about value for money. Tidal say there are lots of reasons for these variations. Part of the difference no doubt arises from different licensing fees for different territories as the record companies continue to price their catalogues based on "what the market will bear" around the world. Part of it is also seems based on charging a 100% premium over Spotify. But given that this all means the service in the UK costs 50% more than in the US it's difficult to see how it can be sustainable in the long run (or else the UK market will remain very niche). Personally, I'm a bit torn. At £120 a year extra for Tidal over Spotify I could buy quite a few albums and not rely on their continued appearance in the catalogue (or an Internet connection). On the other hand, the service is impressive, has great sound and delivers what it promises. So it will be very much an individual decision – how much is that extra sound quality worth to you from a streaming service?
Conclusion
Tidal is basically Spotify on steroids. The sound quality is excellent and the service works pretty well. It's not perfect – there are some operating issues that remain to be resolved but it's a new service and I don't doubt it will improve over time. But, subject to a fast and stable Internet connection, the sound quality is good enough to use for hi-fi listening even on a fairly revealing system. It won't quite compare with a well optimised local source and software player but it's perfectly adequate for day to day use. If you don't choke on the price premium over Spotify then it could be for you and I'd recommend the free trial.

© Copyright 2015 Andy Norman - andy@tnt-audio.com - www.tnt-audio.com
[ Home | Staff & Contacts | HiFi Playground | Listening tests | DIY & Tweakings | Music & Books ]