[ Home | Staff & Contacts | HiFi Playground | Listening tests | DIY & Tweakings | Music & Books ]
Virtue Audio Piano M1 CD player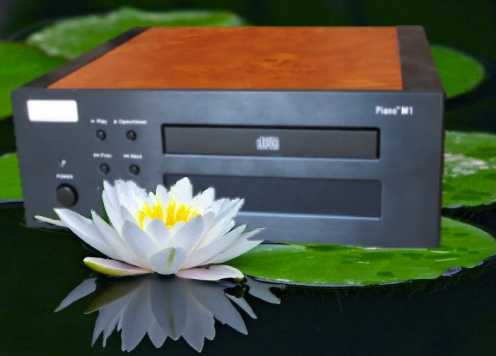 Virtu(e)osity
[Italian version]
Product: Piano M1 CD player
Manufacturer: Virtue Audio - USA
Cost: 599$ (as tested and depends on options)


Reviewer: Nick Whetstone - TNT UK
Reviewed: June, 2010
Virtue Audio had impressed me with their small class-D amplifiers so despite the fact that I now source most of my music from a PC, I accepted the offer to review their CD player, the Piano M1. Like the Virtue amplifiers, the Piano M1 stands out from a majority of hi-fi equipment with its individual design, and great build quality. The M1 is designed to compliment the Virtue Audio Sensation amplifier as regards looks and size.
There's no flimsy steel case for the M1. Instead it impresses with its weight and rigidity, two qualities that are particularly important in something like a CD player or DAC, where microphonics can have such a large effect on sound quality. The M1 measures 270 mm wide, 255 mm deep, and is 105 mm high including its feet. I remember the majority of CD players coming in full-width cases that were often half-empty, and this smaller, more rigid enclosure seems much more practical. A smaller case like this will be more rigid, and there is an impression of solidity with those very thick side panels, and the thick chassis. Another nice touch is the four feet that are made from solid metal with rubber pads, and are adjustable, just in case your equipment shelf isn't. Like the Sensation amplifier from the same manufacturer, the Piano can be ordered in a variety of versions and colours.
Virtue have gone to some lengths to offer the customer a generous choice of finish. In fact the M1 is so customizable that it is quite easy to have one that is unique. There is a choice of side panels, both shape and colour. The front panel can be black or silver, and the top panel slides out (after the removal of two screws) and can be changed for one of the many options offered by Virtue, You can even create your own top panel using veneer of your choice, acrylic, carbon fibre, or granite. I don't think that I can recall any hi-fi that has offered so many options as regards finish. There is even a choice of remote control units: black plastic, or aluminium for a more expensive look (at a higher price). The result of all this is that the M1 looks and feels 'expensive' even before you plug it in and listen to it. Virtue identify the enclosure as a component in its own right and have given it the name 'Melissa', and they even offer the service of a Melissa built to the customers own specification.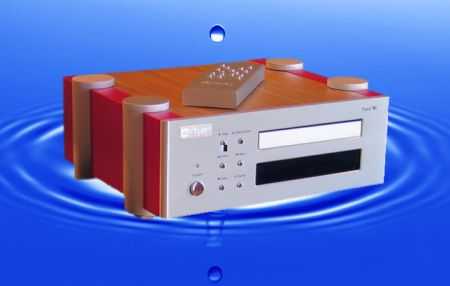 The M2 has most of its functions available via buttons on the front panel (as well as from the remote control unit). The CD drawer operates smoothly, and also gives the impression of excellent build quality. On the rear, there are not the usual pair of RCA sockets for audio output but two pairs, and both electrical SPDIF socket (again RCA) and TOSLINK (optical digital output) providing a choice of methods for connecting the M1 to a separate DAC.
The M1 uses a TDA 1543 chip and over-sampling, ie it is not a NOS DAC. The transport is an 'older' Samsung unit as Virtue have the policy of using what they feel sounds and works best, rather than using the latest technology for the sake of it. Other 'extras' that Virtue provide are two sets of RCA output sockets (with copper centre contacts), a twin-wound toroidal transformer to provide separate power supplies for the digital and analogue circuits, and both optical (TOSLINK) and electrical SPDIF outputs (although not my preferred BNC type connector).
I gave the M1 a few days to burn in, leaving it running on repeat to clock up around 80 hours before I actually listened to it seriously. The M1 does take a while between closing the CD drawer and being ready to play. At first I thought that there may be something wrong with the CD that I put in but it was the same with all of them. It took in the region of 5-15 seconds (depending on the CD) before the display came up and the music could be started. Given that you don't put CD's in for every track, this wasn't too much of a problem, although it did remind me why I love my Logitech Squeezebox so much!
I teamed the M1 up with a VA TWO amp, and my IPL A2 speakers, a fairly simple system that I hoped would allow me to assess the M1 more easily.
First impressions of the sound were that it was like the appearance, ie solid. Bass in particular was very 'full' and this resulted in piano notes sounding like a real piano instead of a toy one. Bass notes on piano and strings were clearly portrayed so that I could hear each note. Vocals also sounded very life-like with plenty of 'body'. The top end was clear but un-fatiguing. Percussion also sounded very impressive due to that solidity and robustness of the presentation. The mid-range was clear and slightly forward. So the music, when it warranted it, was exciting and involving. All in all, the Piano is very pleasant to listen to, and a big improvement on the budget CD players that I had experience of in the years before I moved to the Squeezebox and USB DACs. Memory does play tricks on us, but I am fairly certain that the Piano sounds a lot more 'analogue' than the first CDP's I auditioned back in 1987. It was certainly a huge improvement on the old Philips CD723 that was the only thing I had to compare it with as a CDP.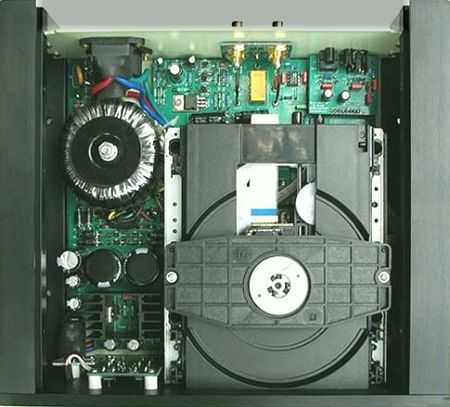 The M1 produced a largish sound-stage with good, precise imaging and although it was certainly not flat, it was not quite as deep as I am used to with my own NOS DACs. That said, it still produces a good picture of something like a large concert hall, at least as good as you can get in a typical domestic listening room. It managed to pull off the trick of playing just about any type of music well. While it could rock with the best of them, it had no trouble in communicating the emotion in classical music. The glorious mid-range meant that vocals were well-portrayed, and that a solo performer such as Diana Krall, or Stacey Kent, came over very intimately.
I then hooked up my much modified Scott Nixon DacKit to the M1. The DacKit also uses the 1543 DAC chip but in NOS mode so I was interested to see how it would compare to the Piano's 1543 with over-sampling. After 15 minutes of changing the cables over I couldn't hear much difference between the M1 and the DacKit so I decided to add the KingRex Preference pre amp into the system so that I could switch instantly between the two. Now, by sitting almost immediately in front of one speaker, I could switch between the M1 and DacKit and hear a slight difference between them. The M1 had a slightly more open, forward presentation, giving the impression of being closer to the performance. But when I returned to my listening seat, I found that over a prolonged session, I slightly preferred the DacKit that was very slightly more engaging and communicative. I did wonder if I had had somebody else there to do the switching if I would have been able to identify which one I was listening to, and it reminded me how once we achieve a certain level of performance from hi-fi, how small the differences between equipment can be. I should also point out that my DacKit is very much modified with expensive voltage regulators and other exotic parts, so the M1 did very well to come so close in matching its performance.
It's a valid part of a review to report on sound-stage, imaging, bass etc but more and more these days I try and step away after an audition and ask myself how much I have enjoyed that session. I am pleased to report that the sessions with the M1 left me feeling slightly uplifted, almost elated with much of the music that I had listened to. You only get that sort of feeling from something that is MUSICAL - and that the Piano M1 certainly is! There are fewer and fewer CD players on the market these days as many of us switch to using a computer as our music source. So it's good to see that something like the M1 is being introduced to the market. You could almost forgive a manufacturer for taking the attitude that there is so little competition in the CDP market that almost anything will do. Virtue have resisted that temptation and instead striven to produce something that is sonically and aesthetically capable of competing with any CDP past or present in the sub 2000 USD market (and show me a CDP that looks as good at any price). When I compare the M1 with the CDP's of the same price that I auditioned in the past, it wins easily in every department, and I expect it to be a very popular choice for those who are still spinning silver discs. Once again, Virtue Audio demonstrate that reasonably priced hi-fi doesn't have to look dull, be built poorly, or sound mediocre!
© Copyright 2010 Nick Whetstone - www.tnt-audio.com
[ Home | Staff & Contacts | HiFi Playground | Listening tests | DIY & Tweakings | Music & Books ]