[ Home | Staff & Contacts | DIY & Tweaks | Listening tests | HiFi Playground | Music & Books ]
Bob Dylan "Bringing it all Back Home" (Simply Vinyl reissue SVLP0036)
Artist: Bob Dylan
Album details: LP "Bringing it all back home" - 1965 - Simply Vinyl reissue SVLP0036
Genre: Bob Dylan :-)
Label: Simply Vinyl
Reviewer: Geoff Husband - TNT France
Published: July, 2005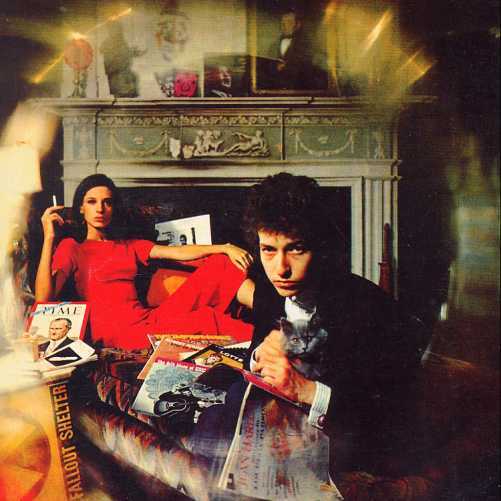 [Italian version]
I've spent so much time lately reviewing equipment that I found I was forgetting that the whole point of the exercise is to listen to music. With that in mind I'm doing a series of occasion articles focusing on records that mean a lot to me, in the hope that some of you might give them a spin and share my enjoyment.
Few people would dispute Dylan"s right to be included in any "essential" list. He is arguably the most influencial lyricist of the 20th century and as a result, helped push the Beatles, and in particular John Lennon, to great things by showing how much "the words" really mattered. In return, the Beatles, along with other luminaries such as the Animals with their version of "House of the Rising Sun", showed Dylan a new way with the music that his words had to co-exist with.
With this album, Dylan continued his studied political acoustic folk blues, but only on one side. The other introduced the "electric" Dylan. With a stroke he gained the new audience he was after and upset many of his old fans who believed he had sold out.
So what was the fuss about? Side one opens with a freeform torrent of druggy imagery, marketed with one of the most memorable film clips of the modern music era where a dead pan Dylan stands in front of the camera revealing and discarding each line of lyrics on cue cards. The "electric side" continues in similar vein, classics like "Maggies Farm" and "Outlaw Blues" caused many old fans to walk out of concerts and yet today sound as fresh as ever. They should instead have rejoiced that their hero had found another dimension, especially when you consider that the acoustic side featured some of his best ever work. In "Mr Tamborine" man you see Dylan not only as a great songwriter, but also someone acutely aware of what made his voice special and how to exploit it. There have been many covers but none come close. "Gates of Eden" and "It"s Alright Ma (I"m only Bleeding) follow, but the album is rounded off by one of Dylan"s greatest - "It"s all over Now Baby Blue", another example of the perfect marriage of voice and song.
Dylan now had the world (disgruntled "folkies" apart) at his feet, and the follow up album, "Highway 61 Revisited" was perhaps even better, but it didn"t mark the landmark change.
Unlike many of his contempories Dylan didn"t die, or retire, but continued. All but his staunchest fans would admit that the first six albums were what made him great, later productions having flashes of genius but not the stunning whole. But like the Beatles, Dylan represents so much of what the "60"s were about that he stands astride the modern music idiom as one of it"s giants.
What made this review special for me was that it was in the form of one of "Simply Vinyl"s" reissues. That the disc sounded superb should be expected, but the beautiful reproduction of the original sleeve and artwork made it a pleasure to handle. Unlike some reissues (including some other "Simply Vinyl" offerings) it didn't sound too edgy end-of-side.
© Copyright 2005 Geoff Husband - www.tnt-audio.com
[ Home | Staff & Contacts | DIY & Tweaks | Listening tests | HiFi Playground | Music & Books ]