[ Home | Staff & Contacts | HiFi Playground | Listening tests | DIY & Tweakings | Music & Books ]
Ornette Coleman 1930 - 2015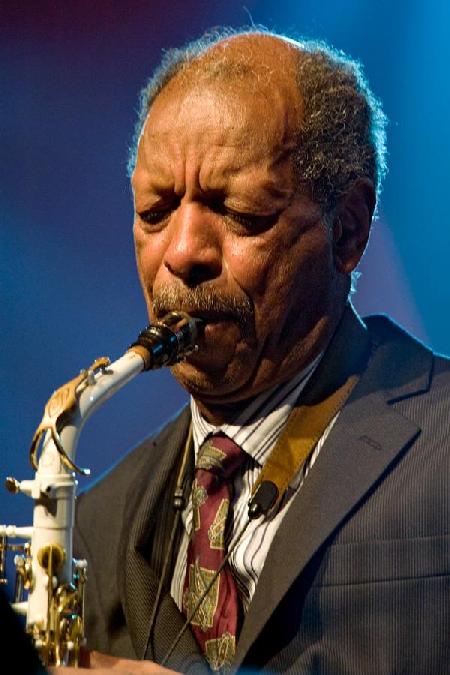 A Powerful Jazz Innovator?
[Italian version here]
Written by: Mike Cox - TNT UK
When: June, 2015
On June 11, 2015, another Jazz legend passed into history, when Ornette Coleman died from heart failure at the age of 85.
I must admit that I don't have any Ornette Coleman in my music library, though his influence can be heard on many of the Jazz albums in my collection.
Randolph Denard Ornette Coleman was born in Fort Worth, Texas in March 1930, to Randolph and Rosa Coleman.
Ornette attended I. M. Terrell High School along with 3 of his future band members, Dewey Redman (saxophone), Charles Moffett and Ronald Shannon Jackson (drums).
An early influence was Red Connor, a bebop tenor saxophonist and also a graduate from I. M. Terrell High School.
Ornette learnt to play the alto sax after he was given one by his mother at the age of 14.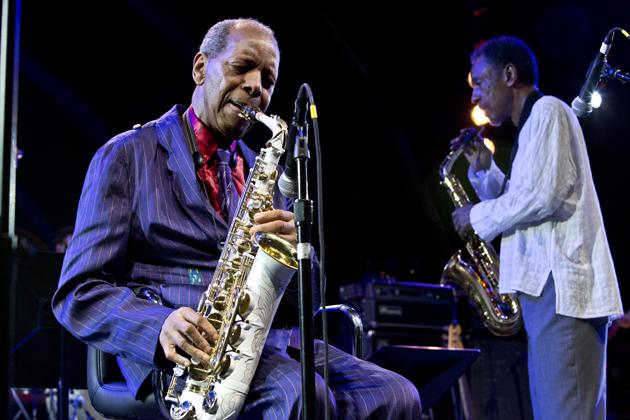 Ornette Coleman with his signature white alto saxophone

With John Coltrane and Charlie Parker among others, Ornette Coleman changed the face and style of Jazz in the late 50s and early 1960s. They moved away from the rules of harmony & rhythm typified by the American Songbook repertoire.
Not easy to digest for some listeners, the "strange style" led to Ornette being beaten up by a bunch of musicians outside a dance hall in Baton Rouge while he was on tour with blind blues singer Clarence Samuels.

Ornette purchased a white plastic alto saxophone in 1954 and this became his visual signature on stage. He made his first album in 1958, "Something Else!!!! The Music of Ornette Coleman" for Contemporary Records.

The next, and last, album for Contemporary Records was "Tomorrow Is the Question!" and was marked out by the lack of a piano.
This lack of a piano continued to characterise Ornette's sound for many years. Denardo, Ornette's son plays the drums and joined him in 2004 as a quartet with two bassists. In 2007 he won a Pulitzer prize and also received a lifetime achievement Grammy award.
The last public performance was in June 2014 in Prospect Park, Brooklyn as part of a tribute to Ornette organised by his son.

I have had little exposure to Ornette Coleman's music up until now, but while writing this short piece I played some of his music courtesy of Spotify and know I will be visiting his work again.
Let Ornette's soul rest in peace, and along with all the other Jazz greats, may they improvise freely!

© Copyright 2015 Mike Cox - www.tnt-audio.com
[ Home | Staff & Contacts | HiFi Playground | Listening tests | DIY & Tweakings | Music & Books ]