[ Home | Staff & Contacts | HiFi Playground | Listening tests | DIY & Tweakings | Music & Books ]
[RIP] Christopher Hogwood
Ancient & Modern from the Academy of Ancient Music
[Italian version]
Author: Mark Wheeler - TNT UK
Christopher Hogwood dies: 24th September 2014
A Scholar and a Performer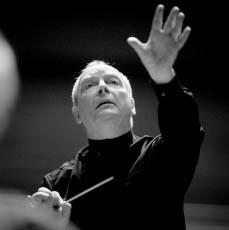 The news that Christopher Hogwood has died at the age of 73 will shock the classical music world, depriving us of all those performances and recordings he will never make as well as the sense of personal loss of those who knew him. Your old scribe came to Hogwood through his wonderful Beethoven cycle on the Decca L'Oiseau-Lyre label Florilegium imprint in the 80s, recommended by the long gone Collectors Record Centre in Derby. Listening now to those flimsy wafers of vinyl is as exciting as when first heard. While the 80s may have been the decade that popular music forgot; the 80s was the decade that classical music remembered.
"Classical music remembered what?" challenge plebs chorus, stage left, "What capacity for memory does a musical genre possess?"
Music is a cultural phenomenon, a unique experience between composer, performer and listener. Classical music began to remember that its whole history since the Renaissance had once been as edgy and exiting as contemporary composers now. Suddenly, scholarly performers like Christopher Hogwood dared to research the composers' margin reminders and metronome markings from the earliest performances.
Just as classical music recording had become a production line of remarkably similar post-Romantic soundalikes, along came Mr Hogwood and his painstaking attention to original source research, immaculate musicianship and keen ear for rehearsal. The sleeve notes of each recording contain well written articles arguing why these performances differ from the uber-orchestra superstar big hall filling orchestras. Therein lies the secret. Orchestras had become ever larger to fill bigger venues. The bigger an animal gets, the slower it tends to react. Many 'authentic ensembles' cut the benches to the bone in their attempts to reverse this trend. Hogwood's Academy of Ancient Music line-up tends to follow the known balance of the premier conducted by the composer. As near as can be guessed 200 years later, we hear a similar balance of instruments performing with similar nuances as that first outing before a potentially sceptical public. These Hogwood performances start and stop on a dime, some of the rests still have that shock factor (end of Beethoven 9, second movement, for example) and the timing is good enough as a system test for PRaT. This would explain why the Flat Earther's favourite comic, The Flat Earth, also loved the digitally recorded (an anathema to that crowd) Florilegium Academy of Ancient Music recordings conducted by Christopher Hogwood.
The Academy of Ancient Music also used original eighteenth and early nineteenth century instruments (or modern facsimiles of them). Modern instruments are often less characterful than these earlier instruments, which is why top performers pay insane amounts of money for them. Christopher Hogwood collected antique clavichords like rock musicians collect old Les Pauls, but he allowed access to them.
Christopher Hogwood deservedly received many awards for his work from all over the world. His recordings covered the most diverse repertoire, ranging from Albinoni to the Elizabethan composer Thomas Weelkes, but also included twentieth century composer like Britten. He didn't stop there and also made excursions into folk-rock. Your old scribe is currently enjoying the Presto-Prestissimo from Beethoven's Symphony number 9 too much to continue typing. Christopher Hogwood was described on Thursday, by a musician who met him many times, as "a consummate musician, musicologist, and a very nice man"
Memorabilia (from David Hoehl, TNT USA)
Years ago, back when Tower Records still had an annual "classical weekend" promotion, Hogwood was the "guest of honor," and I got his autograph in big, bold script in broad silver or gold pen on the front of a couple of his LP. He was surprised, as I recall things, that anyone still was interested in those old things when CD was the Great Promise for the Future.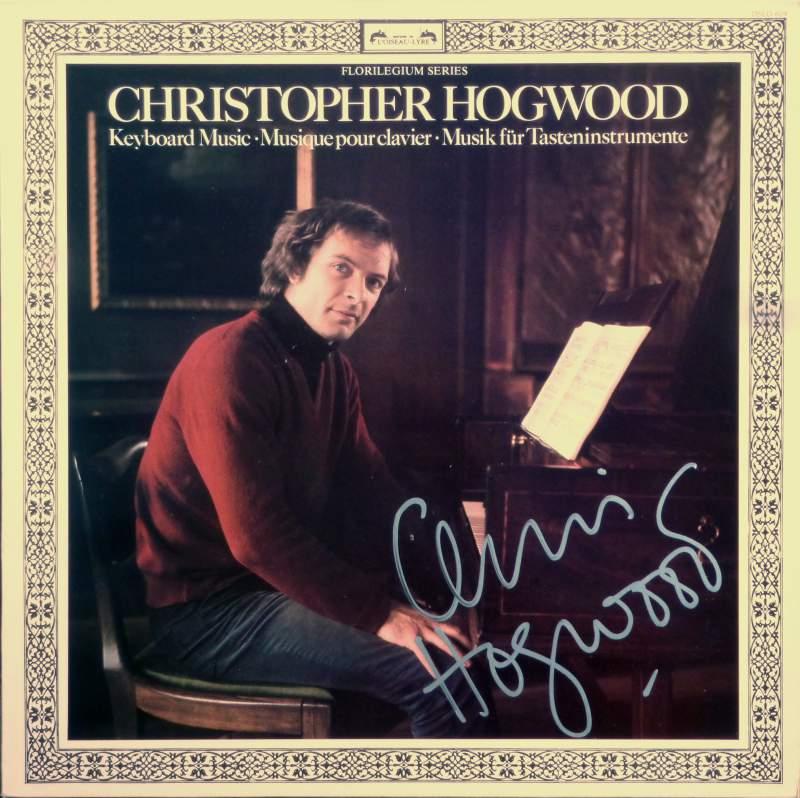 Music enjoyed while writing this review
Beethoven: Symphony No 7; , Christoper Hogwood and The Academy of Ancient Music; L'Oiseau-Lyre 425605-1
Beethoven: Symphony No 9; , Christoper Hogwood and The Academy of Ancient Music; L'Oiseau-Lyre 425517-1
Mozart: Requiem, K626, Christoper Hogwood and The Academy of Ancient Music; L'Oiseau-Lyre 411712-1
Go to online retailers and buy more records now.
Go out of your house/apartment/tent and buy more vinyl/CD's/hi-res downloads NOW!
Don't waste my time, or yours, thinking about it. Just buy more stuff to play on your hifi NOW!!!
Go to a concert this week, especially if you've never heard of the artist/composer/ensemble.

Copyright © 2014 Mark Wheeler - mark@tnt-audio.com - www.tnt-audio.com
[ Home | Staff & Contacts | DIY & Tweaks | Listening tests | HiFi Playground | Music & Books ]