[ Home | Staff & Contacts | HiFi Playground | Listening tests | DIY & Tweakings | Music & Books ]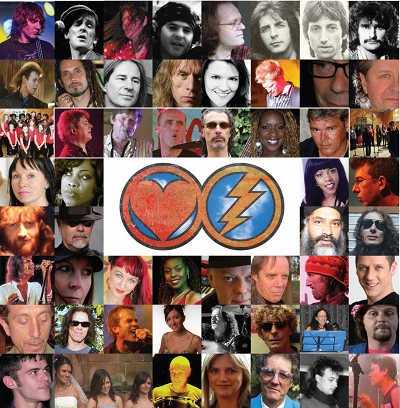 Japan Relief
Big in Japan?
[Italian version]
Artist: The Love Power Band
Reviewed: May, 2011
Introduction
Regular readers will know my admiration for the skills of certain musicians and producers. When one of those contacted me recently to let me know that a bunch of musos were so moved by the humanitarian disaster in Japan, resulting from the recent earthquakes, that they'd do something to help. They were already in the midst of a whole album dedicated to another cause closer to home when news of the Japanese earthquake and tsunami disaster reached them. Japan is one of the most rock-aware nations of the world so rock artists tend to be very Japan aware, most having enjoyed wonderful friendly hospitality during tours there. Hence they were doubly touched by the news from Japan that so shocked all of us at TNT-audio; after all, we audiophiles have many connections with the land of the rising sun.
The Love Power band's performance will keep you coming back for a replay day after day and every click counts.
Conclusions
Great cover of an iconic tune with all the right sentiments.
Go to this link and watch the video now.
Meanwhile go to Save The Children Japan Earthquake Tsunami Children in Emergency Fund page and make a donation.
Music enjoyed during this review
Love Power Band: Help from my friends
obviously
© Copyright 2011 The Old Scribe - mark@tnt-audio.com - www.tnt-audio.com
[ Home | Staff & Contacts | HiFi Playground | Listening tests | DIY & Tweakings | Music & Books ]