[ Home | Staff & Contacts | HiFi Playground | Listening tests | DIY & Tweakings | Music & Books ]
JBL turns 75
Three quarters of a century of audio excellence
Author: Lucio Cadeddu - TNT Italy
Published: February, 2021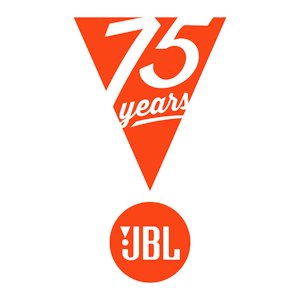 JBL was founded by James Bullough Lansing (hence J.B.L.) in 1946, exactly 75 years ago. Mr. Lansing (born James Martini, January 14, 1902 - September 24, 1949) was an American audio engineer and loudspeaker designer who linked his name to two world renowned HiFi brands, Altec Lansing and JBL.
His parents were clearly of Italian descent (Martini) but he later changed his surname because he lived for a short time with the Bullough family in Springfield. While working for the Baldwin Radio Company he met his business partner, Ken Decker. Shortly afterwards, they moved to Los Angeles and decided to manufacture loudspeakers.
The company was called the Lansing Manufacturing because, right before registering the brand, James Martini changed his name to James Bullough Lansing, apparently following his wife's suggestion. Lansing's business partner Ken Decker was killed in an airplane crash few years later and, because of financial difficulties, the company was bought by Altec Service Corporation in 1941. That's why the new company became Altec Lansing. Five years later J. B. Lansing left the company to start a new enterprise called "James B. Lansing Sound, Incorporated". This quickly was shortened to JBL.
Though J. B. Lansing was a brilliant inventor and engineer, he wasn't as good as business man. Financial and personal problems led him, at the age of 47, to hang himself on September 24, 1949. After his death, William Thomas became company president.
The JBL brand is well known not only among HiFi enthusiasts but also among musicians and pro audio technicians/engineers. This is how JBL entered the live music business: in 1955 Leo Fender (of Fender guitars and musical instruments) incorporated the model D-130 driver into his famous guitar amplifiers. After that, JBL drivers became all the rage among musicians and highly popular in live events.
In 1968 JBL introduced the 4310 three-way bookshelf monitor. This system lives on through the models 4311 and 4312. One year later Sidney Harman acquired JBL from William Thomas. This made sales go ballistic worldwide, because of the wider distribution network under Harman.
One year later JBL introduced the L-100, a consumer version of the 4311. This quickly became a best-seller, selling something like 125,000 pairs during the Seventies. In the very same year JBL speakers become widely popular worldwide because they were choosen to power Woodstock and other legendary rock festivals.
Among other notable technical improvements and patents filed by JBL, let me mention titanium drivers. Indeed, in 1982 JBL introduced a major breathrough in driver technology, by using titanium as a diaphragm material in compression drivers and later in standard dome tweeters on consumer loudspeakers.
Today, JBL loudspeakers are used in more than half of the world's movie theaters, sports stadiums, and music venues. On the other hand, with over 100 million portable speakers sold globally, JBL is the portable audio leader brand on the planet as well.
To celebrate the 75th anniversary, JBL launches a limited edition of the L100 loudspeaker, designed exacty 51 years ago and certainly the company's best seller.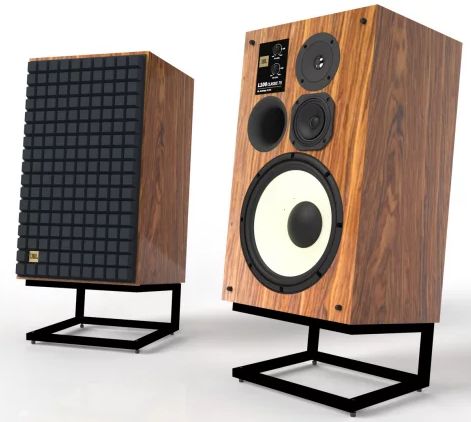 The so-called L100 Classic 75 - available in April 2021 - features the same iconic, 1970's-style retro design as the JBL L100 Classic, with vintage JBL styling including a black Quadrex foam grid and teak wood veneer cabinets. Only 750 matched pairs will be made, so this loudspeaker is going to become collectable quite soon. Aesthetic differences aside, the limited edition L100 features an improved woofer suspension design and a revised crossover network to include bi-wire capabilities. A set of JS-120 floor stands is included as well. If you want a pair of these, be prepared to shell out $5,500 for a pair.
You might wish to purchase even a matching integrated amplifier, the retro-styled SA-750. If the looks could appear retro, the technology inside is up to date, with a high-resolution DAC, a switchable MM/MC phono input, support for UPnP wireless, full MQA file decoding, compatibility with Google Chromecast and Apple Airplay 2. It is a so-classed Class G amplifier, which delivers 120 watts per channel on 8 ohms. You need an extra $3,000 USD for this.
JBL is now owned by Harman International Industries, Inc., commonly known as Harman, which has been, since 2017, an independent subsidiary of Samsung Electronics.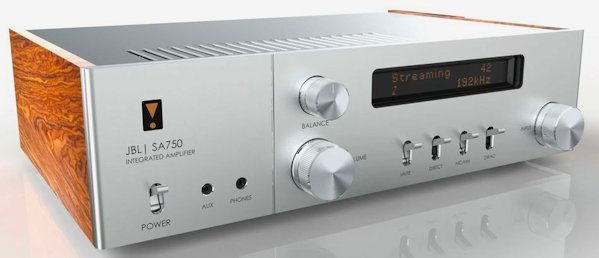 © Copyright 2021 Lucio Cadeddu - direttore@tnt-audio.com - www.tnt-audio.com
[ Home | Staff & Contacts | HiFi Playground | Listening tests | DIY & Tweakings | Music & Books ]